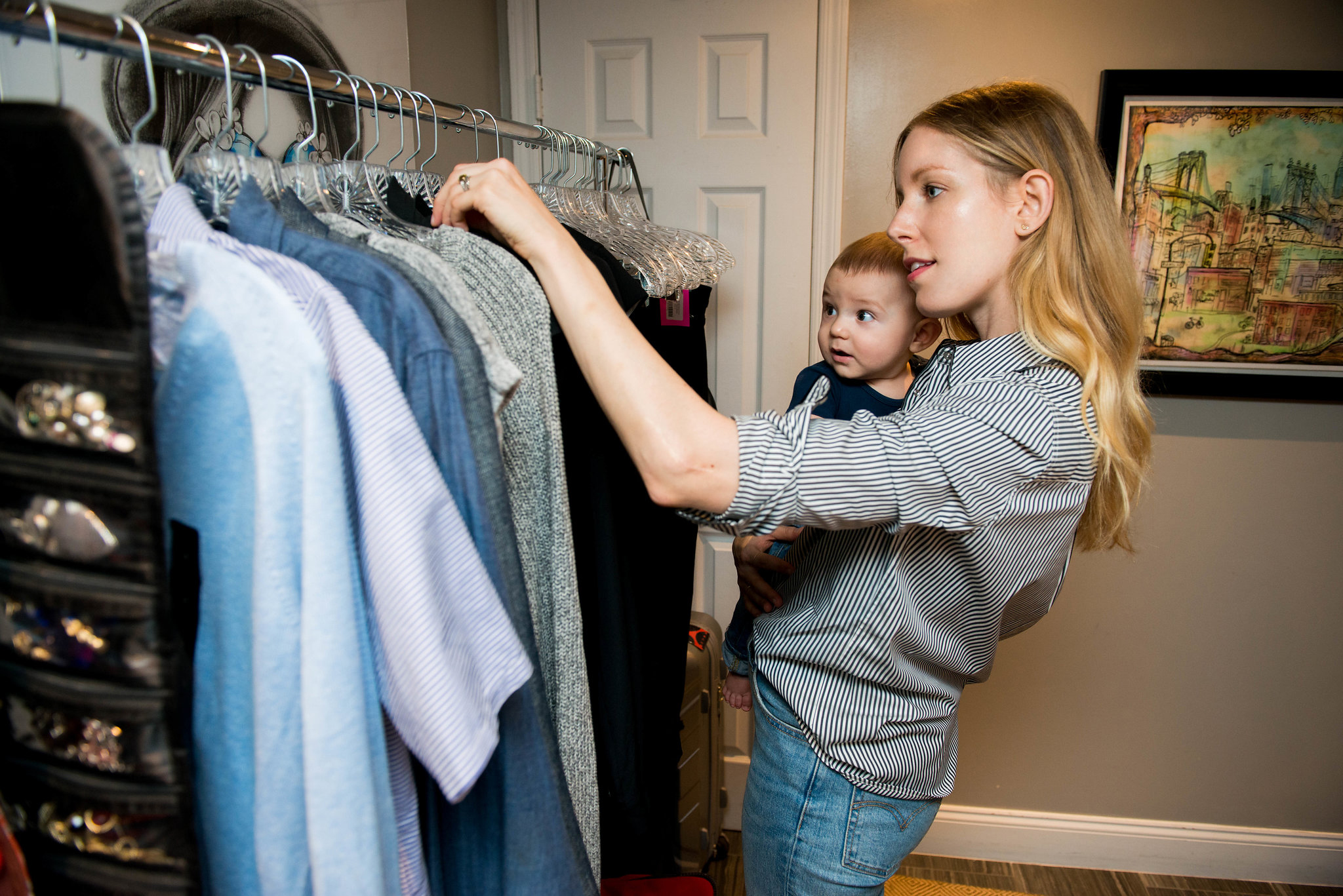 THE NEW YORK STYLIST PERSONAL STYLING SERVICES
I have over a decade of experience as a professional wardrobe stylist for major brands, magazines, and celebrities as well as personal styling for brands like Gilt Groupe's Gilt By Appointment.  
I'm also a mom who has been challenged with not only a bump but also dressing for a postpartum body and lifestyle.
I can help you find your personal style and provide you tips + guidance or making the most out of your wardrobe and most importantly your life.
These are the ways we can work together to achieve this:
CLOSET CLEANSE
Do you ever look at your closet and feel overwhelmed by it? Do you have a closet full of clothes and nothing to wear? Are you stuck in a fashion rut or maybe have amazing pieces but don't know how to style them? Have you gained / lost weight and are holding onto pieces just in case? Maybe you've just gone through a major life changes like having children? If you relate to any or all of these questions, then a closet cleanse could be a great cost-effective way to have a wardrobe makeover.
Through a closet cleanse session in your closet you can enjoy a reinvented, clutter free wardrobe with just one session. My clients discover how to edit out what is not working, ways to work with what they have and save money in the long run by learning what works best for them, along with my styling tips and tricks.
Includes:
an in person styling consultation to review your needs and goals
3 hour edit of your closet, including evaluation of your items, suggestions of what to purge, tailor, repair and organization of your wardrobe, as well as an assessment to achieving your personal style. You will learn how to style your existing pieces in new ways as well.
A follow up with a focused shopping list with additional items to complete your wardrobe
Recommendations of where to repair/tailor/donate/sell your clothing
My recommended styling items to keep your wardrobe organized and prolong the life of what you own

Can be done in person (limited to NYC metro area only) or virtually via Skype or Facetime
SHOPPING
All of my clients receive their own online profile and virtual closet link that only you and I have access to and I can virtually shop for you based on your needs, especially after we have a focused shopping list from our closet cleanse session.
Includes:
A personalized link of items recommended for you based on your needs with minimum of 5 categories, along with comments from me on the items.

Ability to shop directly from the images sent and add to your virtual closet
STYLING SESSIONS
Option 1 (Virtual):
You or I can photograph and upload all of the pieces you want to focus on styling out outfits for the season and create outfits in your virtual closet (only you and I have access to it). It's like having the Clueless closet at your fingertips when you get dressed in the morning!
Option 2 (In Person, limited to NYC metro area only):
I can come over and style out looks in person (this can include unboxing / fitting items purchased from shopping) and also photograph each look I put together on your phone and file each look into an album on your phone for the season.
MONTHLY / SEASONAL PACKAGES
Seasonal Style Refresh Package:
Includes the closet cleanse, shopping and virtual styling session
Styling Monthly Starter Package:
-2 – 4 emails per month of stylist questions
-2 – 4 outfits styled out
Styling Monthly VIP Package:
-5-10 questions answered via email
-5-10 outfits styled out
Rates upon request.
To book with me, please fill out this new client form (as much info as you'd like to share) and I'll get back to you as soon as I can.