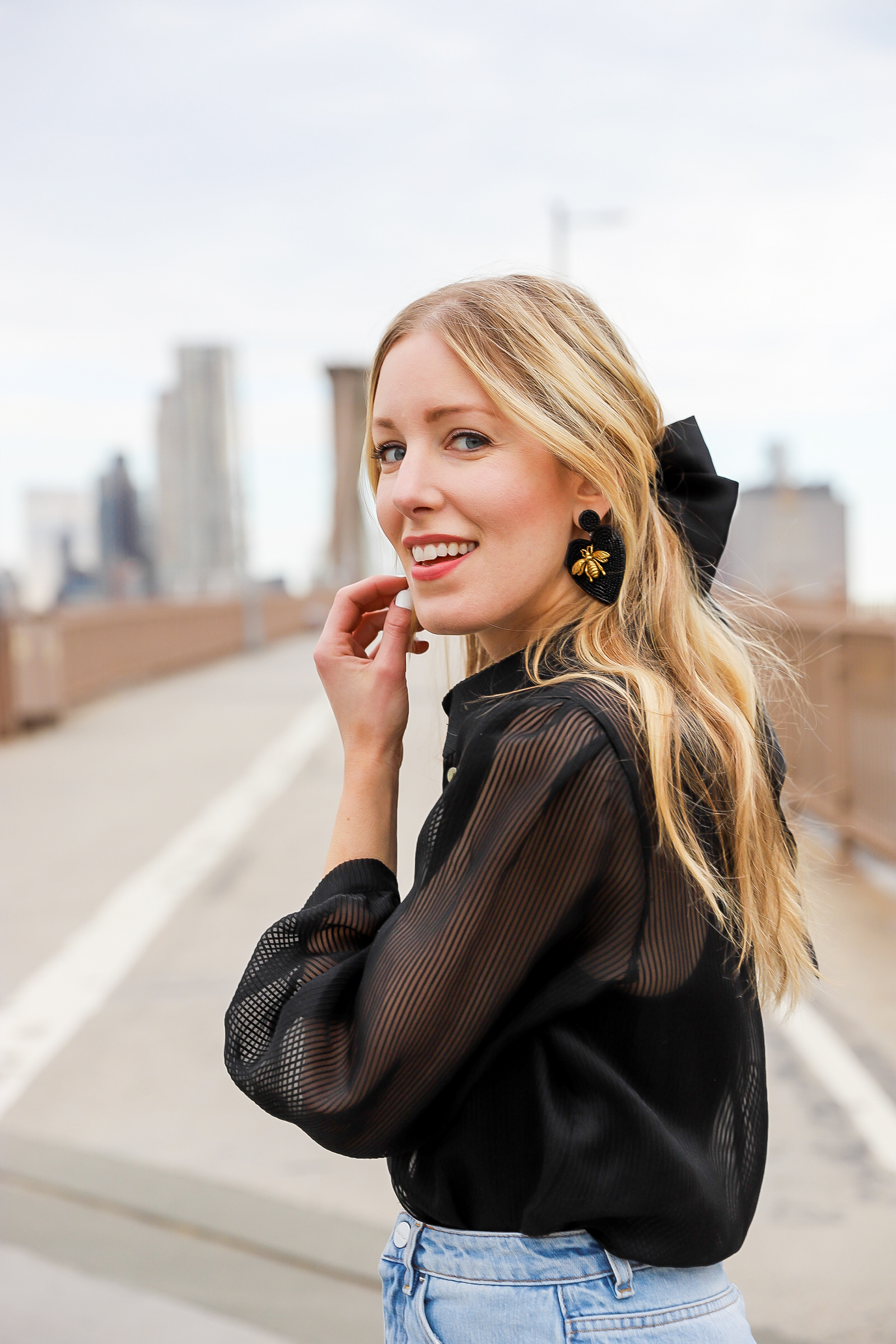 Liz Teich is a New York based fashion stylist, style creator, on-air style expert and mom of two.
As a professional commercial stylist for over 15 years, she has styled fashion and home goods for major brands and retailers including Marshalls, TJ Maxx, Target, and ESPN. Through the campaigns she's worked on she's styled celebrities including Mike Tyson, Tom Brady, Ashley Graham, and the cast of Stranger Things. She has been featured in publications such as Forbes, InStyle, DailyMail, Womens Health, USA Today, CNN, NY Post, and Better Homes & Gardens.
She has appeared as an on-camera style and lifestyle expert for brands, regional and national news and appeared in and contributes her fashion expertise to national publications such as CNN, NY Post, Forbes, InStyle, DailyMail, Womens Health, USA Today, Better Homes & Gardens, and appeared on the cover of New York Family Magazine.
After styling bloggers for the TJMaxx "Maxxinista" campaign, she launched her own blog The New York Stylist and Instagram. This also led her to create a popular personal styling service called "The Closet Refresh™" she teaches women how to shop smarter, in a more thoughtful and sustainable way.
Since becoming a mom, Liz received many inquiries from other moms around the country asking for help with their wardrobe, so she expanded her business beyond the NYC area and virtually, to guide other moms learn how to dress for their new bodies and lifestyle. Her goal is always working with much of what they already have and a focused approach to filling in what they may be missing, resulting in a thoughtfully curated wardrobe. Liz has helped women achieve a well edited closet and clients tell her they're saving money in the long run thanks to her expertise. One client remarked, "She really helped transform and declutter my post-baby wardrobe. She's like the gift that keeps on giving."
You can find Liz on Instagram at @thenewyorkstylist and on her blog thenewyorkstylist.com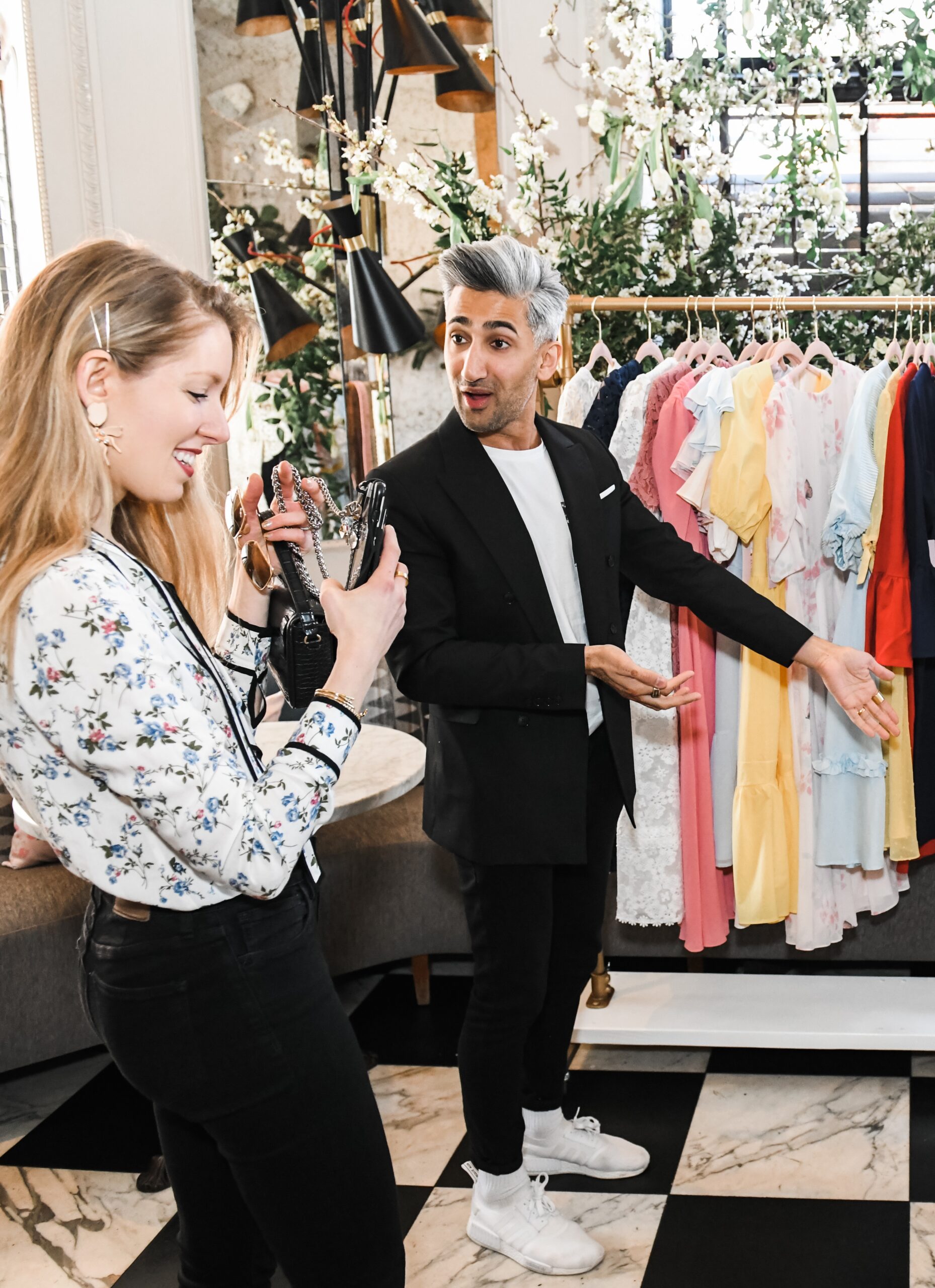 For even more about Liz and what she does as a stylist, along with her client list, check out her styling portfolio.
If you would like to work together and want to see my analytics and insights, you can find it all here at Fohr.
________________________________________
DISCLOSURE:
The New York Stylist is a personal blog edited and unless otherwise noted, written by me. As a fashion stylist and industry expert, I take pride in sharing my knowledge and finds, as well as giving my honest opinion and assessment of all the products/experiences that are submitted to me to review.

Sponsorship / Advertising / Compensation
TNYS is always open to sponsorships with people or companies whom will be of interest to both the site, as well as its readers. Financial compensation is only accepted via sponsorship. TNYS will not accept cash payment for posts or reviews, but does accept products to review on a case by case basis. Any affiliate links on this site are how I keep this going so please keep in mind when purchasing (thanks!). Compensation received will never influence the content, topics or posts made in this blog. I will only endorse companies, products and services that I believe, based on my own experiences, are worthy of endorsement. 
Product Reviews
Product reviews are a great way for me to try out a new product/experience and introduce it to my readers. It's very important for me to stay true to my own personal style and taste, so all reviews are expressed honestly, otherwise TBS reserves the right to opt out of publishing a review if I do not feel that I can be fair about my opinion. Anything sent to me to review will have a "c/o" next to it stating it was a "courtesy of" item. If you or your company would like to send any products for review to TNYS, please email me and I will be happy to speak with you.
Giveaways
Giveaways are a wonderful way to get my readers excited about a product/service! TNYS will review each product giveaway on a case by case basis.
Privacy Policy / Copyright
TNYS will never give or sell anyone's contact information inputted into this blog. Anything posted on this site is copyrighted by TNYS, unless credited to another source, and should be linked back and credited to this site if re-posted.
________________________________________
Thanks for checking out The New York Stylist! My site, just like the industry of blogging, is ever-evolving and these terms are subject to change. I look forward to having you back and hearing your opinion.
xoLiz / The New York Stylist