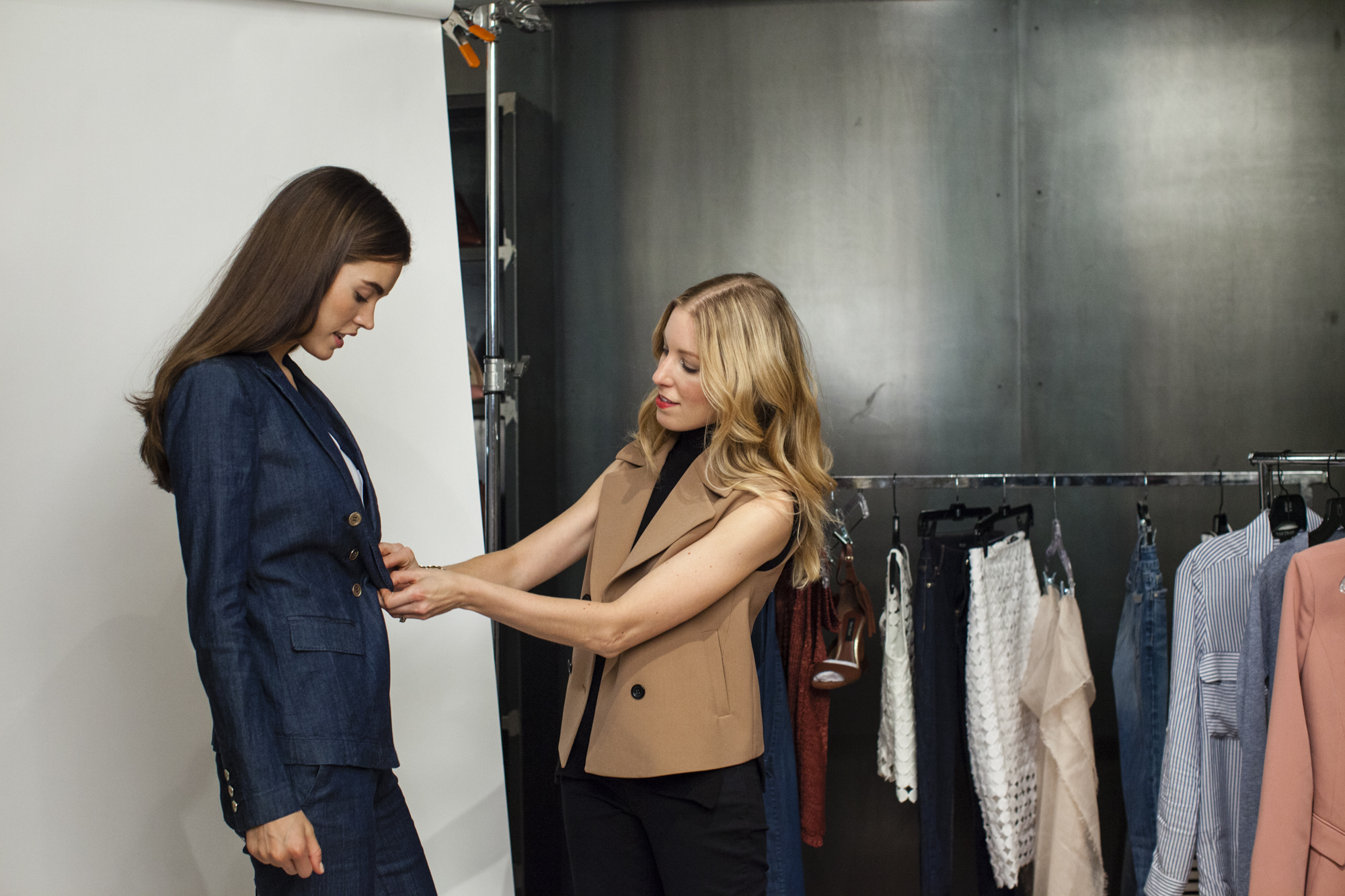 COMMERCIAL + EDITORIAL STYLING:
Head over to my styling portfolio to see more of what I do.
Rates upon request.
Contact: thebrooklynstylist@gmail.com
PERSONAL STYLING:
I have over a decade of experience as a professional wardrobe stylist for major brands, magazines, and celebrities as well as personal styling for brands like Gilt Groupe's Gilt By Appointment.  
I'm also a mom who has been challenged with not only a bump but also dressing for a postpartum body and lifestyle. 
I can help you find your personal style and provide you tips + guidance or making the most out of your wardrobe and most importantly your life. 
These are the ways we can work together to achieve this:
CLOSET CLEANSE
Do you ever look at your closet and feel overwhelmed by it? Do you have a closet full of clothes and nothing to wear? Are you stuck in a fashion rut or maybe have amazing pieces but don't know how to style them? Have you gained / lost weight and are holding onto pieces just in case? Maybe you've just gone through a major life changes like having children? If you relate to any or all of these questions, then a closet cleanse could be a great cost-effective way to have a wardrobe makeover. 
Through a personal styling session in your closet you can enjoy a reinvented, clutter free wardrobe with just one session.
Includes: 
an in person styling consultation to review your needs and goals

3 hour edit of your closet, including evaluation of your items, suggestions 

of what to purge, tailor, repair and organization of your wardrobe 

outfit styling session from your existing wardrobe
suggestions of where to donate / consign your unwanted items
recommendations of additional items to complete your wardrobe
EXPERT SHOPPING TRIP
This is a great and most affordable option to get styled by a professional for an event or for key pieces for a season. I recommend starting with a Closet Cleanse to get the most out of this experience, in which case I will make a customized shopping list.
Includes: 
a customized shopping for a 2 hour shopping trip (I will pre-shop for a more efficient experience, additional time upon request)
shopping guidance and trying on with an expert eye
follow up call / email to see how pieces are working out
VIRTUAL PERSONAL SHOPPING 
If you're too busy to shop, need a look or looks for a special event like a wedding, shower, honeymoon or are looking for some key pieces for the season, then this is a great option for you. It is ideal to do this in conjunction with a closet cleanse to start. No matter where you live and how little time you have, I can help you find the right pieces for your life and events. 
Includes: 
recommended to start with a Closet Cleanse to make the most of this option

a styling consultation via phone or Skype to discuss your needs, preferences, budget, and timing

a pdf of selected pieces or suggestions of looks. We can work together to find what works best for you and can revise based on your feedback.
I can place orders for you, including in multiple sizes if needed or send you links for you to order at your convenience.
As we work together after each season, it becomes easier for both of us to review your style preferences and help determine what works best for you.
Closet Cleanse + Expert Shopping Trip limited to NYC metro area. Rates upon request.
Contact: thebrooklynstylist@gmail.com