October 21, 2014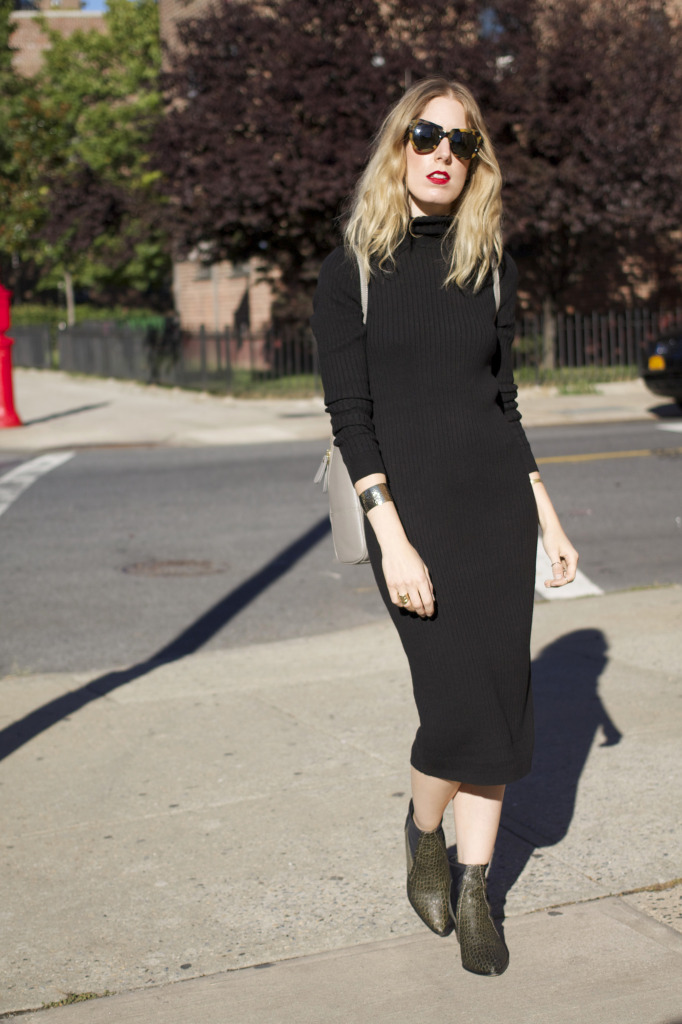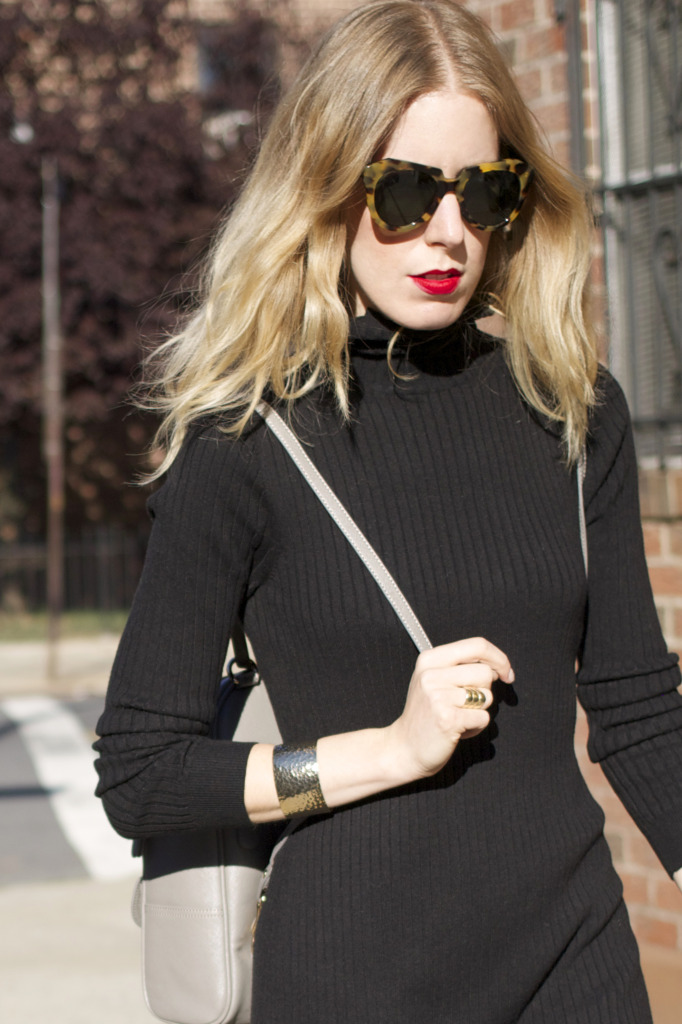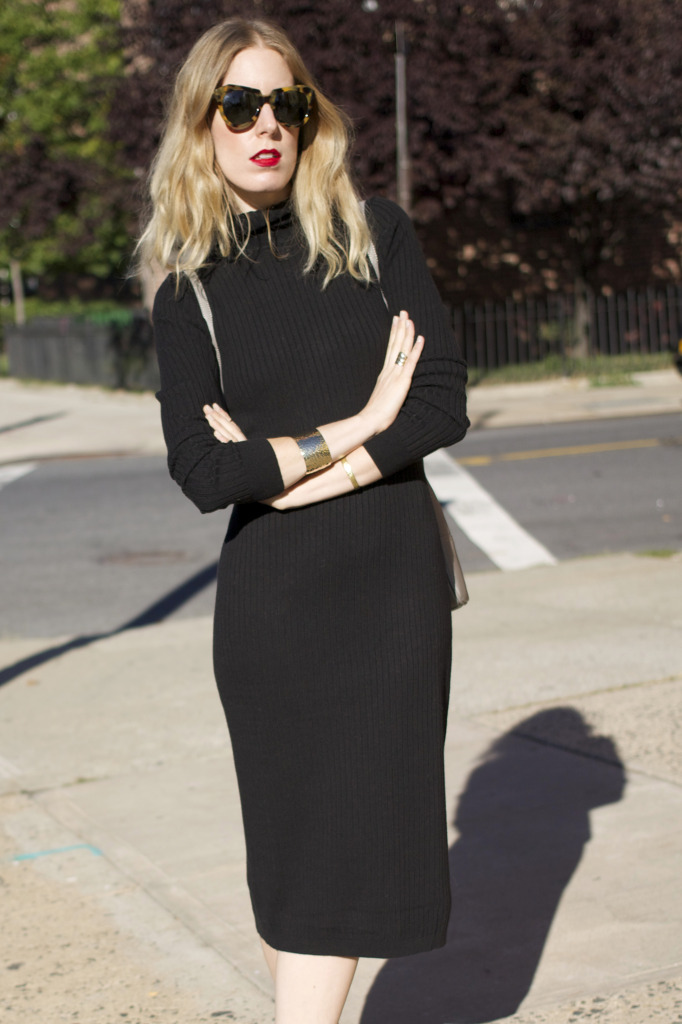 Ann Taylor turtleneck sweater dress // Tibi boots (sample via Shopbop store in Madison) // Sorial backpack (c/o) // Karen Walker sunglasses (similar style)  // Nissa ring (c/o) // all other jewelry, vintage and from Vietnam
As New York Magazine stated last week, To dress "normal" is the height of chic, yet to call someone "basic" is the chicest put-down. Even major stores are telling us to dress "normal," but there seems to be a fine line between normal and basic when it comes to wardrobe.

The word "basic" equates to a woman who fails to surprise us, according to New York Magazine. I've always cringed at the thought of looking "basic" in that case. Yes, I too was once guilty of wearing a North Face fleece like everyone else in my college sorority days because that's what you wore in Syracuse. Even then I rebelled and bought mine in a beautiful creme color to stand out from the sea of basic black fleeces on my campus. It was—and still is—my mission to not have a style that's the norm and do my own thing.
Yet, I found myself recently wanting to blend in while prepping at a suburban mall for an advertising job I styled, especially when the cashier asked if my assistant and I were from New York City because we "just look like we're not" from around there. Was I over-doing it with my fashion, or are they just all blending in? Even my assistant remarked we should wear sweatpants next time around.
After years of possibly over-styling myself, I've paired back my wardrobe this past year to more chic and easy basics that can be interchangeable and chic without adding too much. This classic and simple Ann Taylor turtleneck dress speaks for itself and when paired with a classic red lip, booties and some clean lines like this Sorial backpack, it doesn't look like a score from a suburban mall (with a coupon I might add).
I don't mind wearing things that everyone else may own or do" basic" things that all other females around me are doing. I'm just going to keep on doing it my way so I don't look like everyone else. Sorry Jezebel, this Brooklyn girl is still going to enjoy her Brooklyn Flea reclaimed wood coffee table and weekends of roaming vintage stores.
This season, I challenge you to be more than just "basic" with your wardrobe. Find ways to stand out from all of the other "basic b*tches" out there. Most importantly do what you enjoy, not because everyone else is doing it, even if that is the norm.