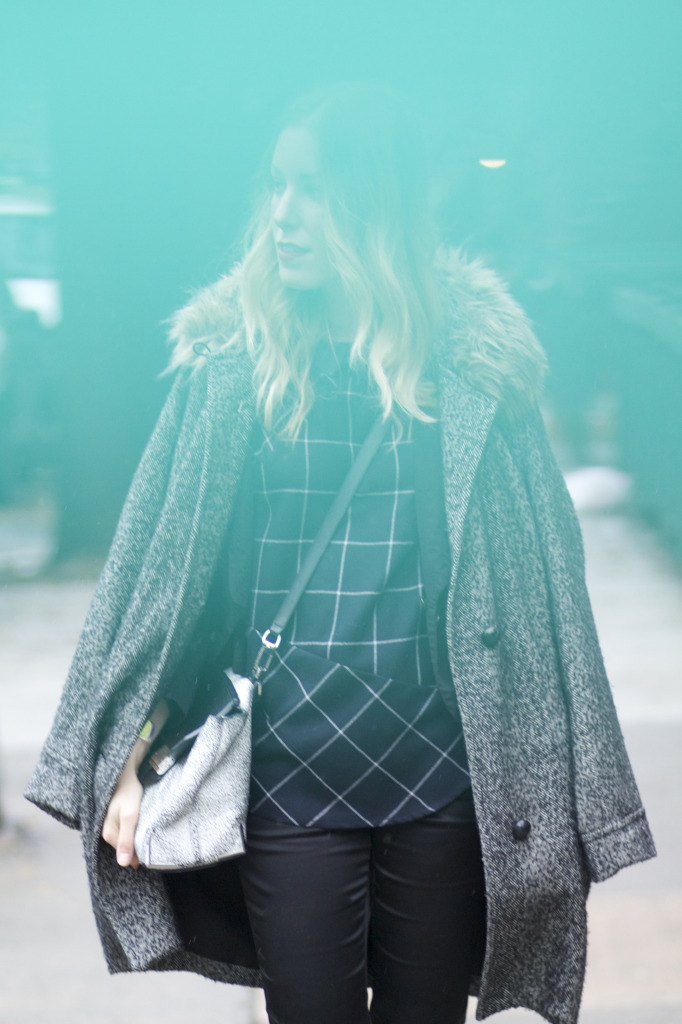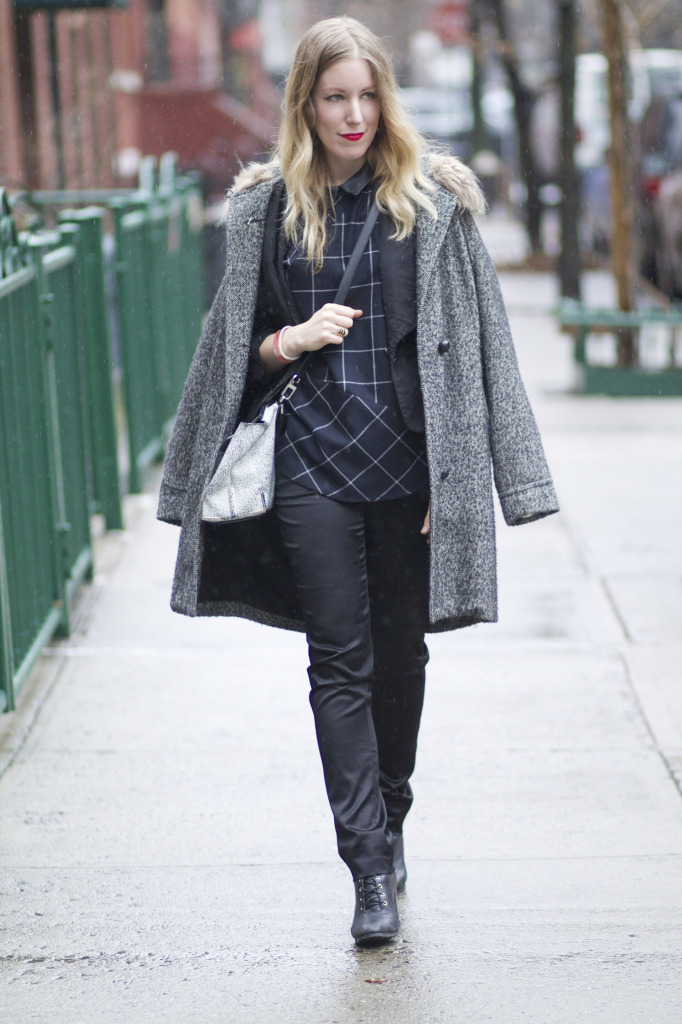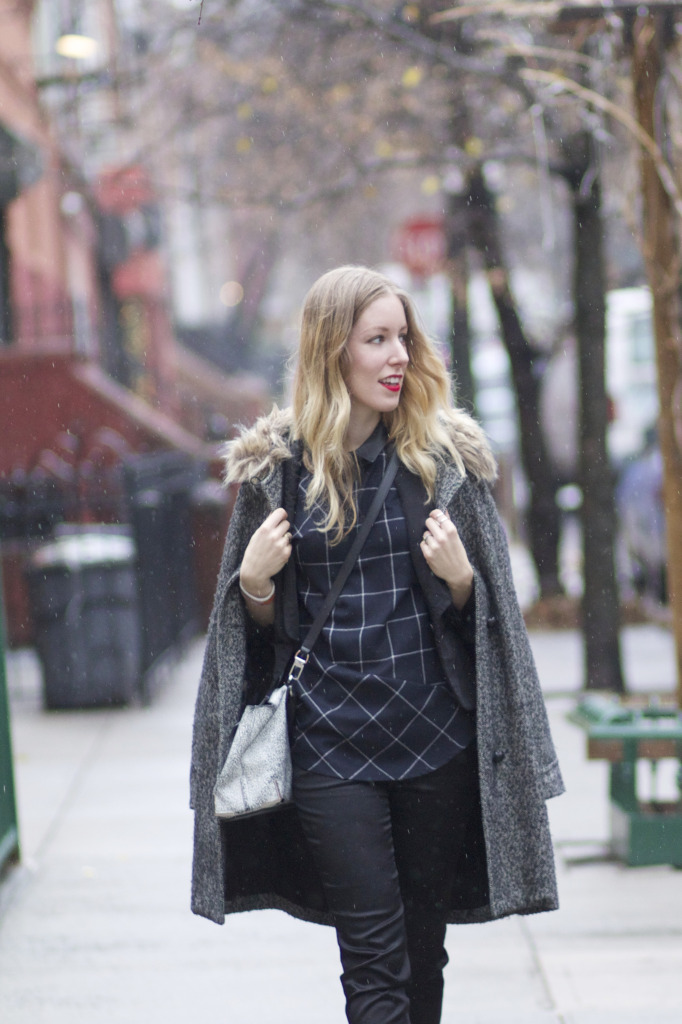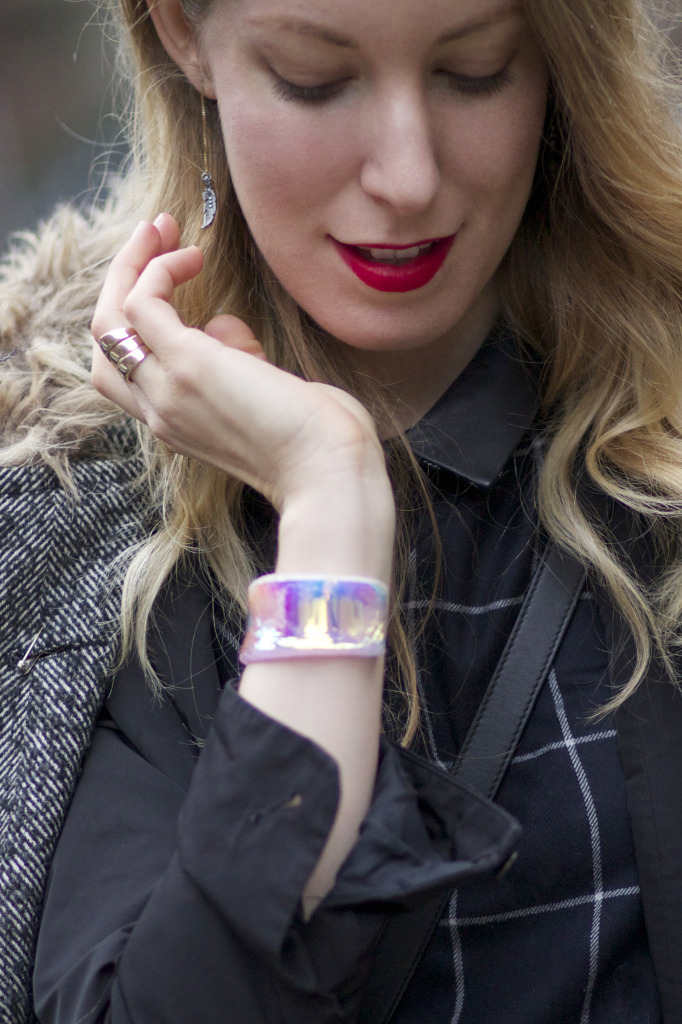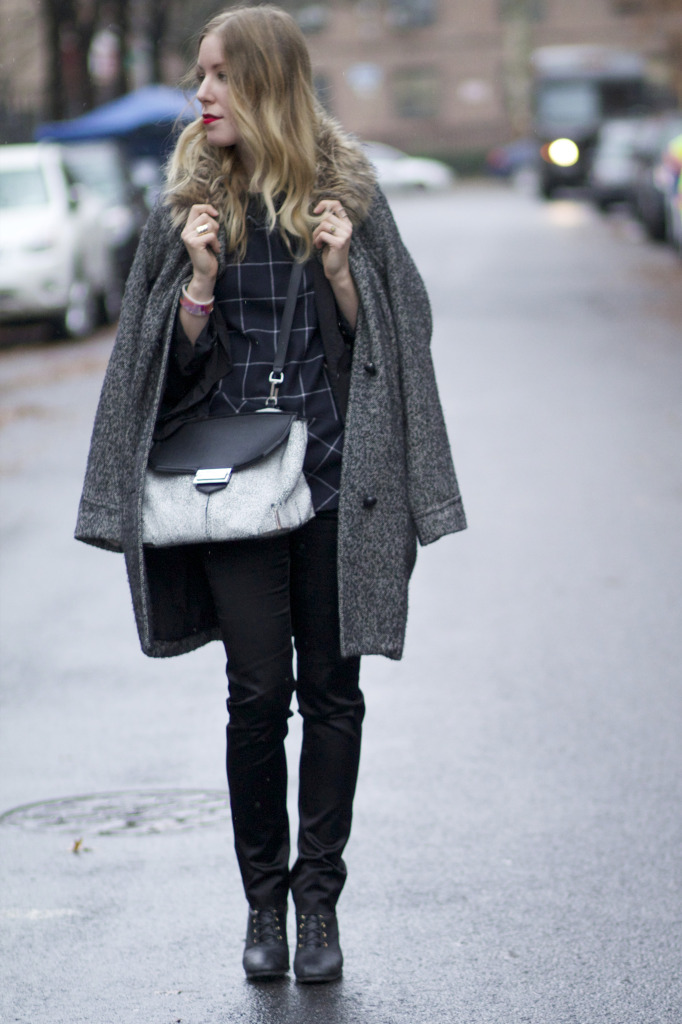 Paul Smith coat (sample, similar online) // Rag & Bone blazer (sample) // Band of Outsiders top via SnobSwap // Chaiken pants (sample) // DVF booties (similar online) // Alexander Wang bag (similar online c/o) // LUMA Jewels by Therese Pagh bracelet (c/o) // Colette Malouf earrings
I attended a panel in DUMBO, Brooklyn the other day with Fashionista.com as host along with my good friend and local designer, Rachel, that raised an interesting discussion: American Design and Manufacturing; Is It A Renaissance?
It didn't occur to me until this talk that in the past few years, statistics show that people are buying less, but they are spending more on investment pieces — whether quality made in America or elsewhere. It makes sense that with the crash of 2008 that we started running to the stores for "fast fashion" and focusing on what's the latest trend because we couldn't afford those splurges. While we still may not be able to totally afford those splurges, there's definitely a movement towards quality over quantity.
I too have been part of that movement the past few years, probably in part to my growing business and part in that I'm getting older. I now want to own pieces that don't get the attention because they're what's the hot trend of the moment, but because of the beautiful design and craftsmanship that's evident when you wear it.
I'm fortunate that I can shop NYC designer pieces for a fraction of the price at sample sales each season (which most of my wardrobe, especially this outfit, consists of), but I realize that it's not a practical way to shop for everyone.
My newest obsession to score my investment pieces that anyone can feel like they're in-the-know is called SnobSwap. You may recall me styling with pieces from there for this TV segment, but I've been shopping on there for me this holiday season—like this amazing Band Of Outsiders top from f/w14 that I've been eyeing but now can actually afford—because with all the gifts I have to buy, I can't afford to splurge on anything right now.
It's a great way to shop all of the consignment shops in major cities from your home AND other fashionistas around the country, or you can even swap your pieces for others' treasure.
Sign up to SnobSwap for free and score those investment pieces for your wardrobe that you'll wear for years to come…and if not, you can swap or sell on there for new ones!