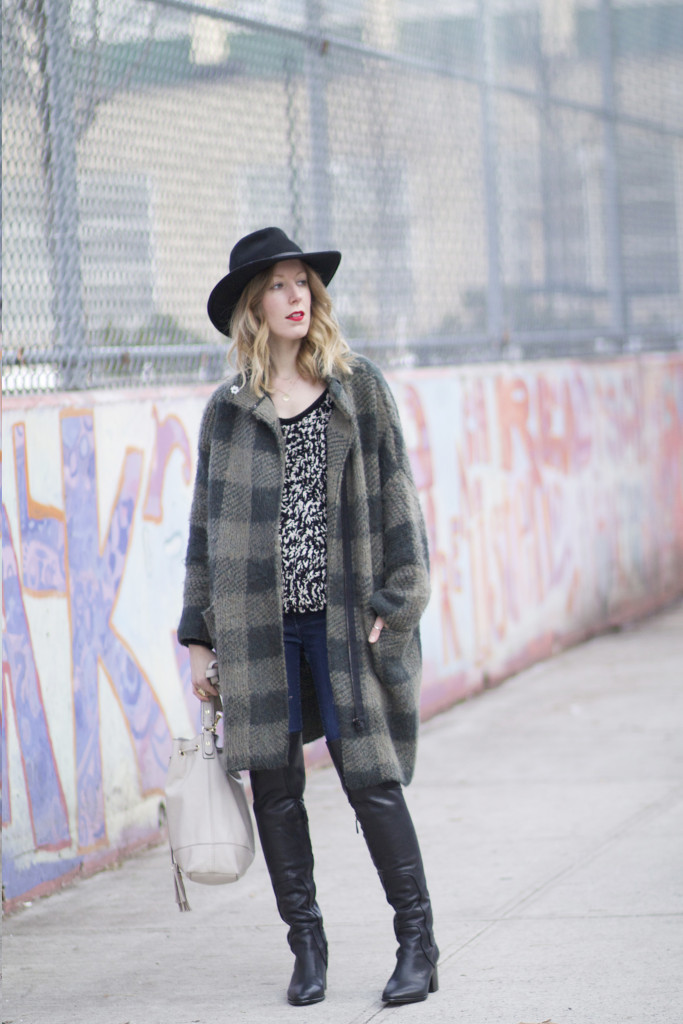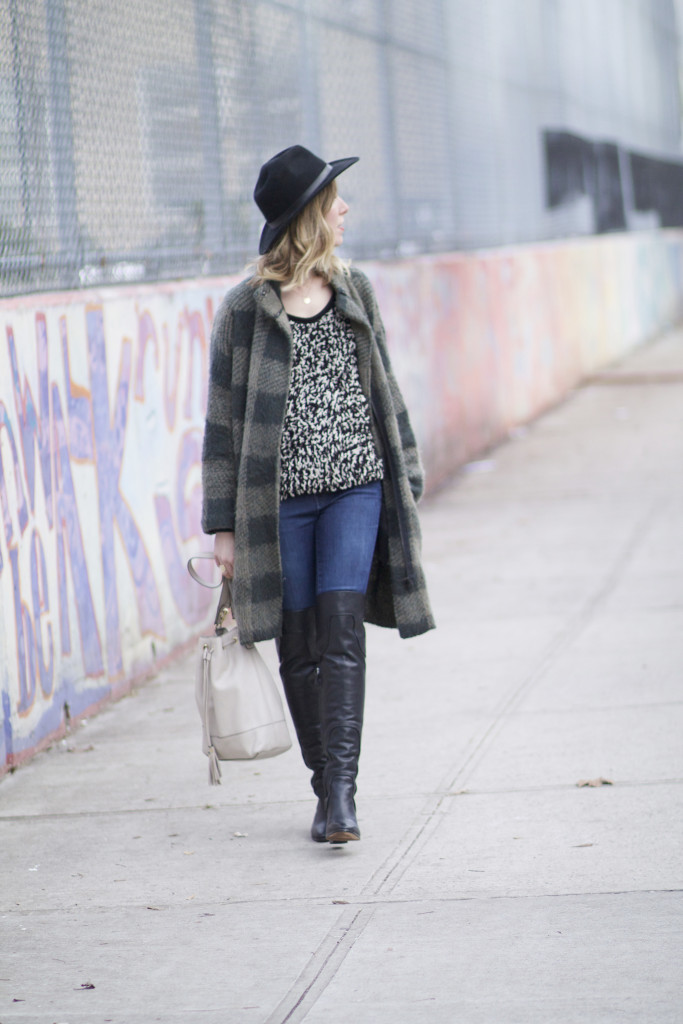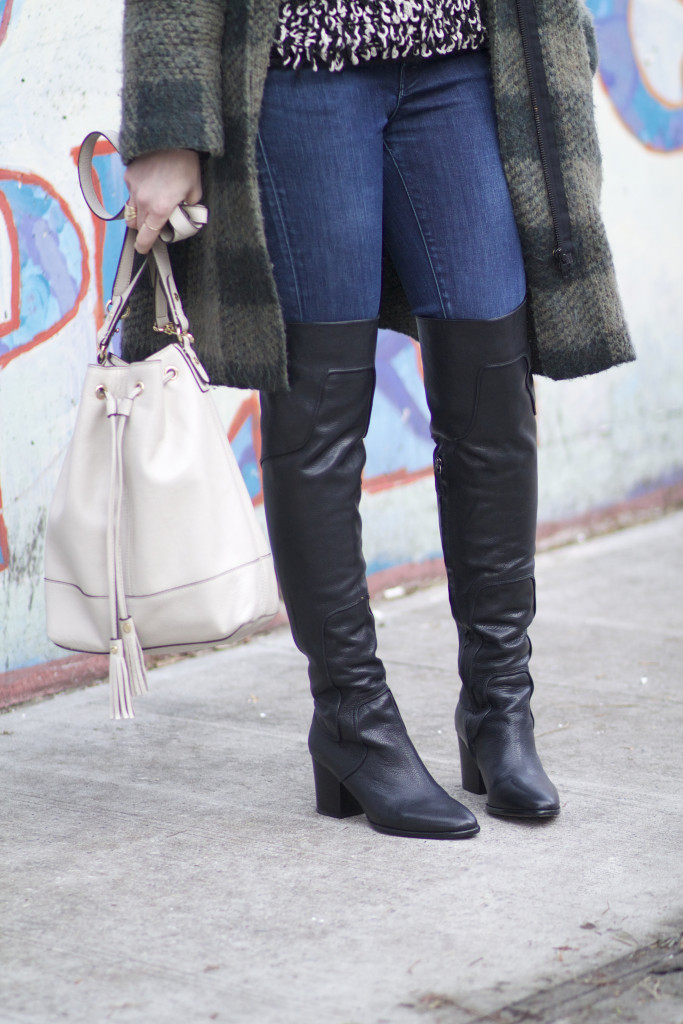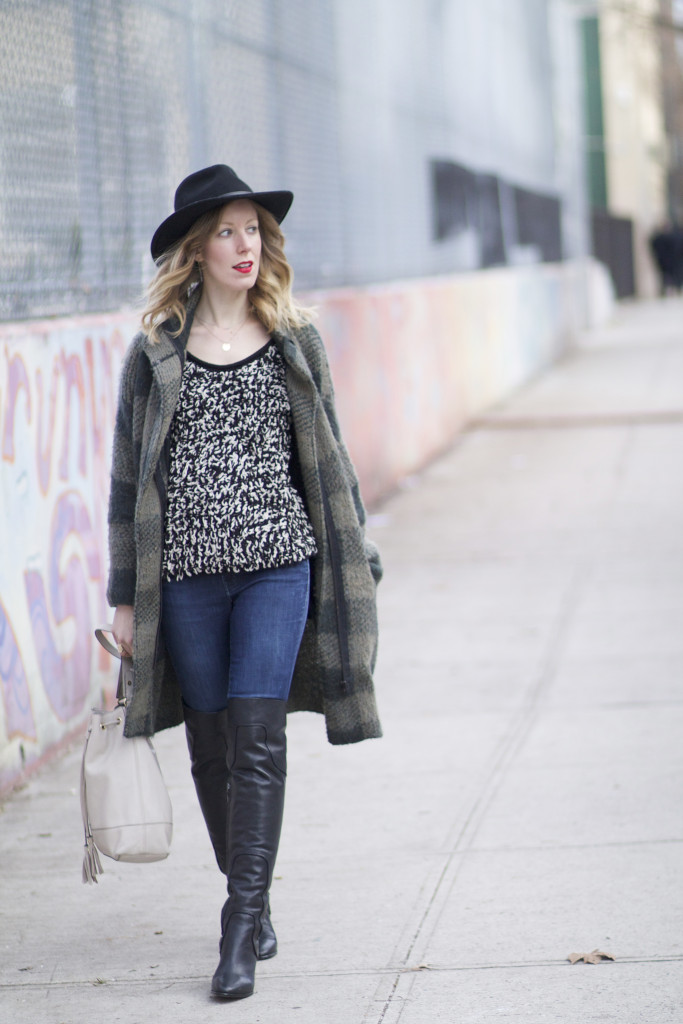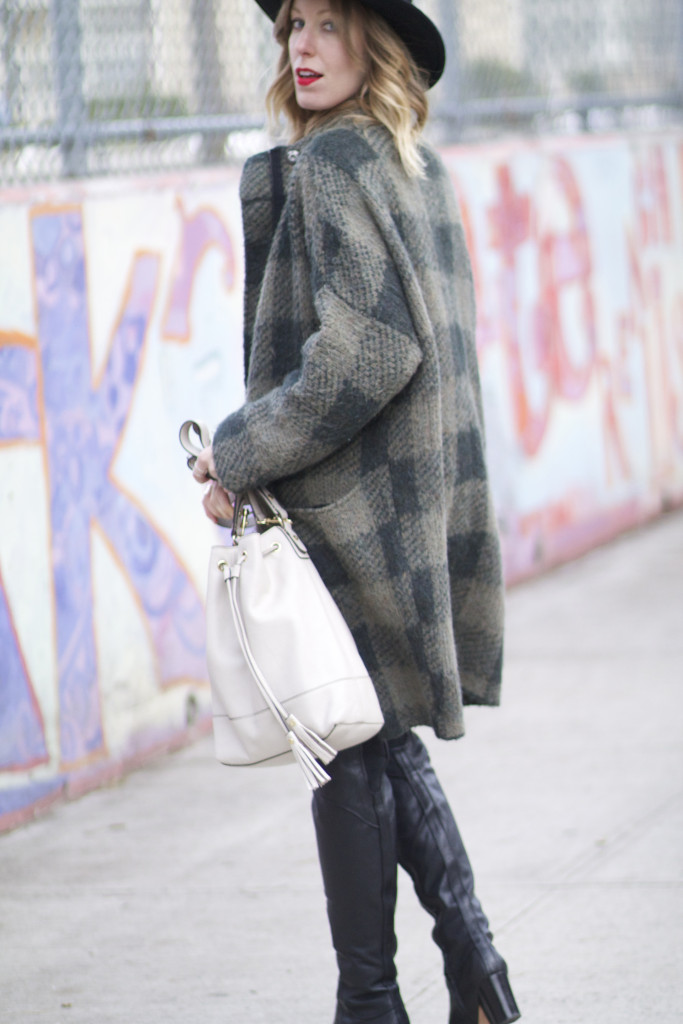 Rag & Bone coat // Plenty by Tracy Reese sweater // J. Brand jeans // Rebecca Minkoff boots (on MAJOR sale!) // Lands' End bag (c/o) // Pendleton hat // Nashelle disc necklace (c/o), La Soula diamond necklace (similar here, c/o)
Hey fashionistas, I apologize for my brief absence in posts, but it's been quite a month. Between the crazy winter storms we've had on the East Coast and back to back shoots I styled for both the Aquaphor and Orbit Gum campaigns, a few small jobs for Macy's and Gilt Groupe, and even styling and appearing on Good Day New York, in addition to a huge spring fashion editorial…all in this past month, there hasn't been much of a chance to share my style and thoughts on fashion in a while. I promise, I'll be making up for that soon with NYFW just on the horizon.
With all of the shopping I've been doing for these jobs (and to answer your question, no, I do not get to keep any of the clothes!), occasionally I'll come across something I can't resist for myself. Case in point: these gorgeous Rebecca Minkoff over-the-knee boots.
I've loved the over-the-knee boot trend for a while now, but have resisted splurging on them at the risk that they may be here today, gone tomorrow in the fashion world. It appears they're here to stay after yet another season of them and even continuing into spring. I still couldn't justify spending $800 on the popular pair that I've coveted and every blogger and model own, especially with all of the heavy walking I do around the city. My shoes tend to get destroyed. Not to mention, I usually avoid wearing anything that I can't wear while I'm working and I need something durable for all of my trekking around the city and with all the times I'm on my knees on photoshoots (pinning the models…get your mind out of the gutter!).
Shop for them while they're still in stores now and you can keep wearing them come spring with dresses…

If you really don't want to splurge on this trend that's here to stay, you can buy these hardly worn over-the-knee boots off of me for only $40!