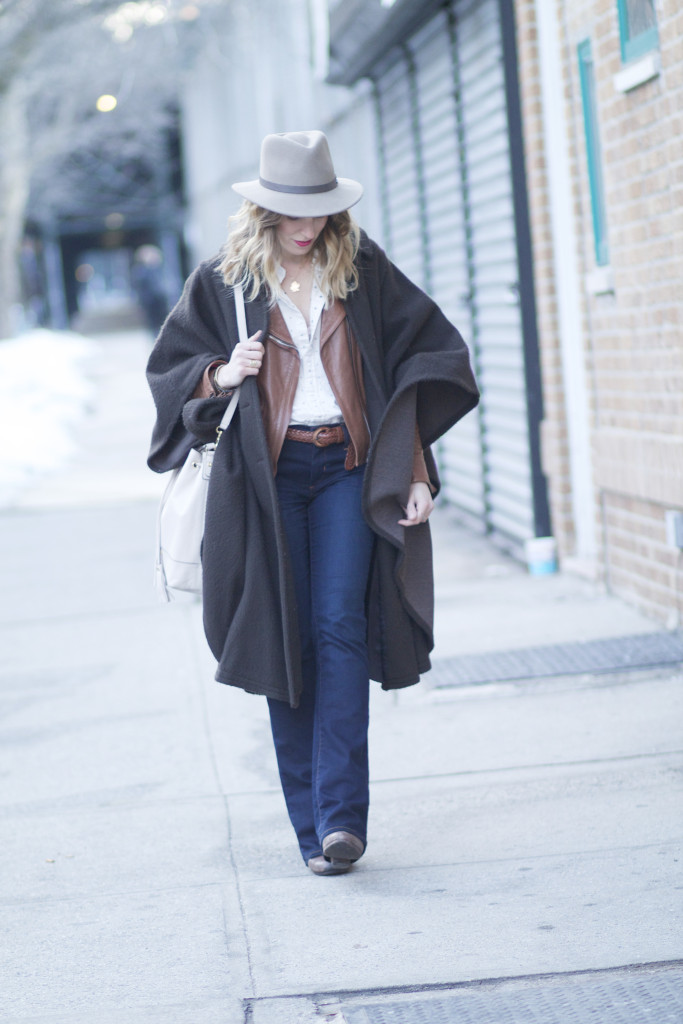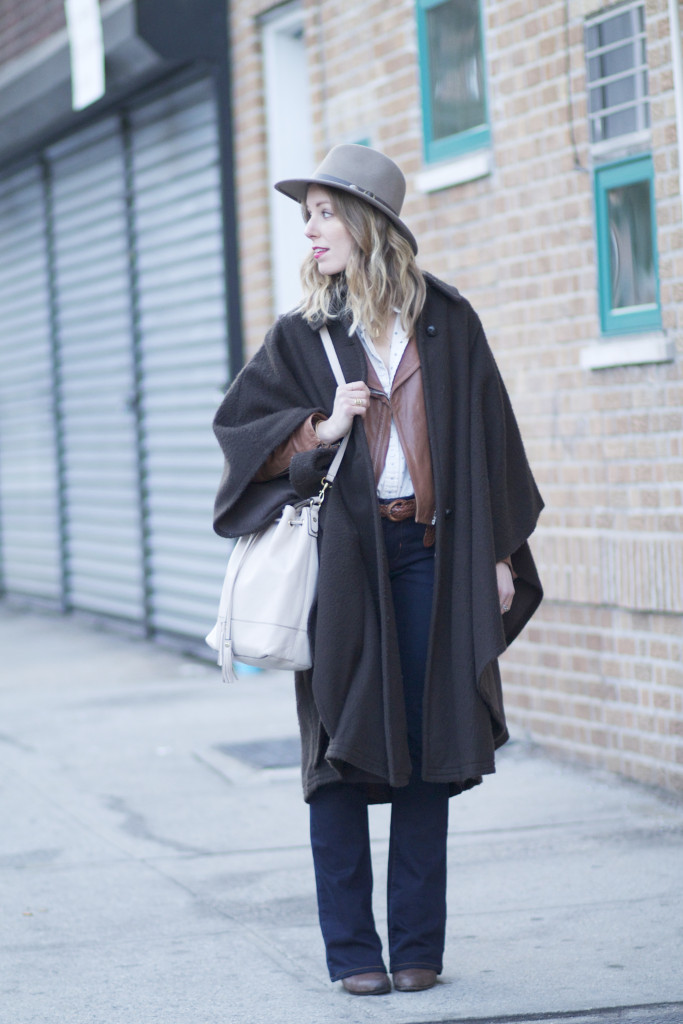 Vintage cape and belt // Acne jacket via Snobswap // Brooklyn Tailors x Gap shirt // James jeans // Rag & Bone boots // Bailey hat // Lands' End bucket bag (c/o) // La Soula diamond necklace (c/o) // Nashelle custom Brooklyn necklace (c/o) // Gorjana ring
Acne jacket via Snobswap // J.Crew shirt (similar) // Current Elliot jeans (similar) // Rag & Bone boots // Annabel Ingall tote bag // Karen Walker sunglasses // Saks scarf // La Soula diamond necklace (c/o) // Chloe + Isabel eye necklace (c/o) // Nashelle custom Brooklyn necklace (c/o) // E.Kammeyer beaded bracelet
March comes in like a lion and out like a lamb, but how does one dress for in between seasons? We finally may be over the hump of winter and don't have snow in the forecast—hope I didn't just jinx it—but it's not quite spring weather just yet. We've had some hope with a 50 to 60 degree day here or there in NYC, but it's so sartorially confusing when we're already over wearing our winter coats.
On those few overcast, chillier days we have left, I'm all about layering outerwear…and you should be too. It's a great trick when you're heading out in the AM in 30 or so degrees and leaving work in the afternoon when it maxes out sometimes 30 degrees higher.
A beautiful and buttery leather jacket like this one from Acne that I scored from SnobSwap will be that warm layer that I need and be quite cool (literally and figuratively) as a spring jacket when we finally can shed the other layers.