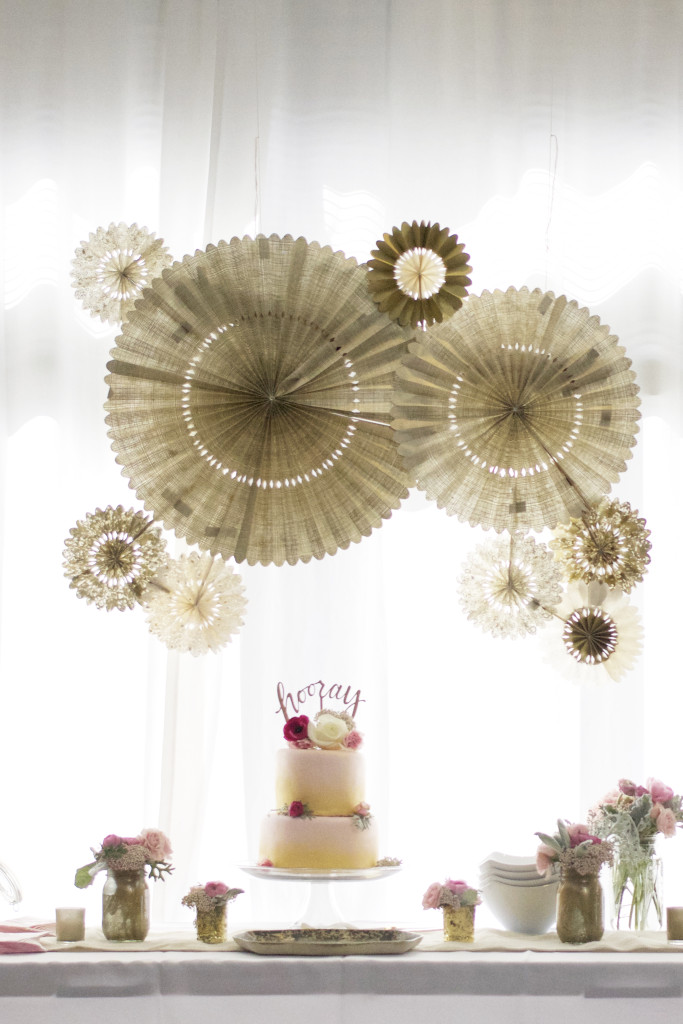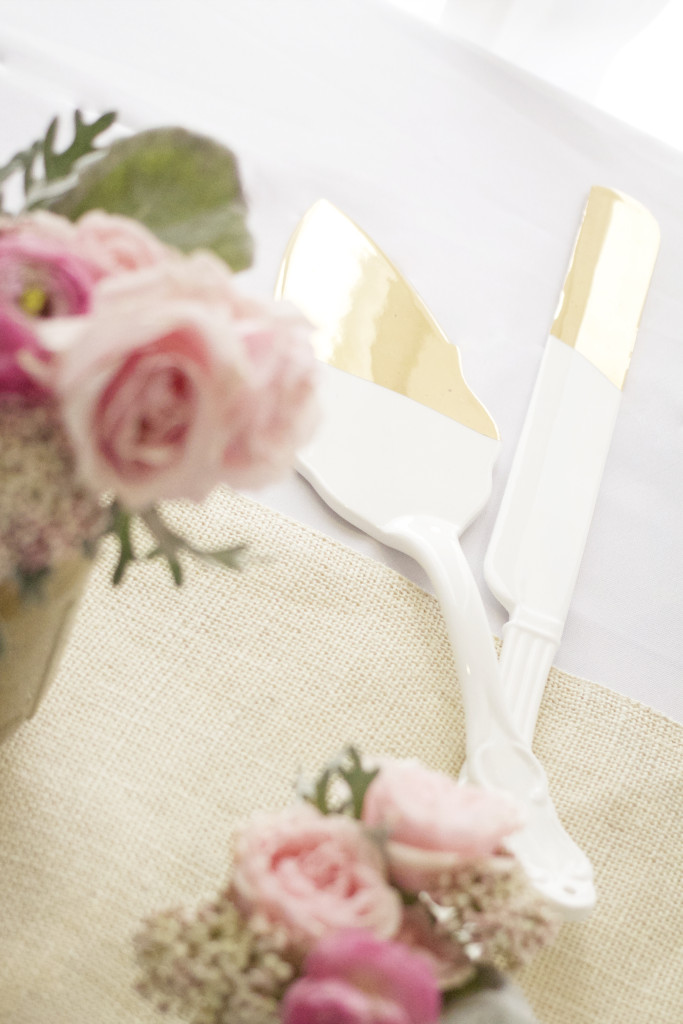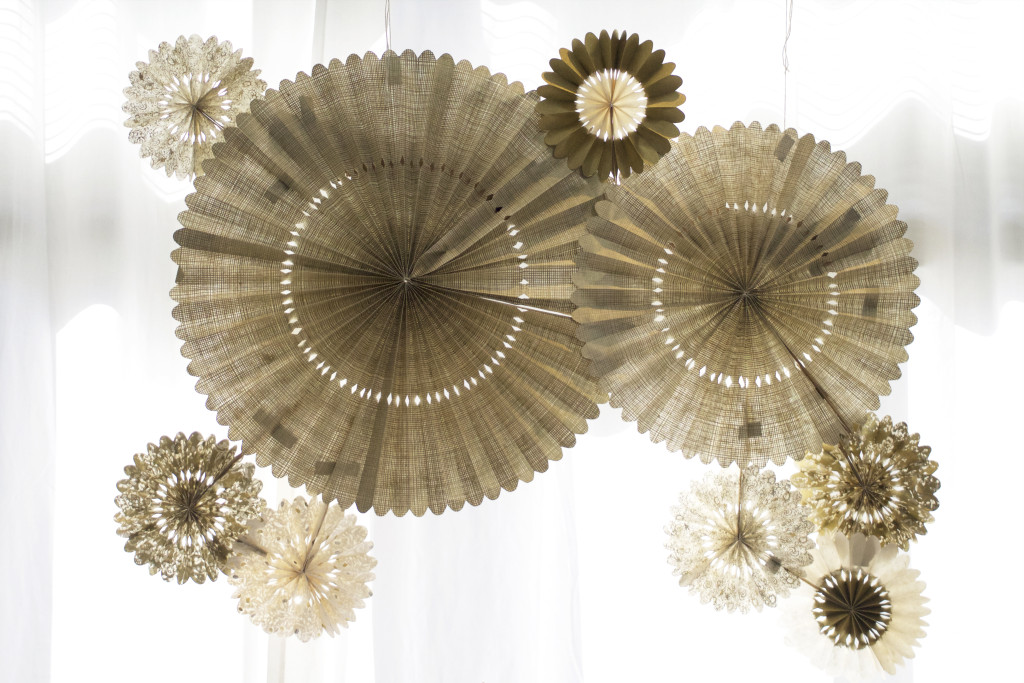 [Emily and her blonde bridesmaids, including me]
{On me} | Tucker dress via Gilt Groupe
{Decor} | BHLDN pinwheels. crinkle fans, monogram garland, cake serving set, and cake topper (all c/o) // straws (similar here) // mercury glass votives (similar here) // photography (except for image of bridesmaids), styling and flowers (via Whole Foods) by me // cake and pastries by AnnMarie Mattila

My own bridal shower exactly 4 years ago. It was thrown in my childhood home, by my father of all people, who kindly took the reins in the planning, as my two bridesmaids (my sisters) were miles away. For someone who didn't even want a bridal shower in the first place, I couldn't have asked for a better one: low key with some girl friends, family, and a spread from the local deli, which included a Long Island brunch staple, bagels and lox. There even was a guest book, some crafted decor by way of Michael's (a favorite of my father's), and he urged everyone to take boxed chocolates as they walked out the door as thank you gifts. As far as DIY from a dude, my dad won the award.
Fast forward to this year, I was given the task, along with a few bridesmaids to throw a stylish bridal shower for possibly the most fashionable of my friends, Emily who has the best taste and happens to be getting married in a fabulous chateau in France. Sadly I met her about a month after my own wedding, so she wasn't there to advise for my own. I needed to step up my bridal shower game for hers.
Luckily, one of the bridesmaids is a trained pastry chef and could whip up cakes and pastries like Martha Stewart, another had a killer Manhattan apartment to host the event in and happens to be quite the foodie so she was perfect with handling the catering, and another is one of the craftiest people I know—and happened to make everything I sent to her even BEFORE I sent it to her, like DIY mercury glass vases/votives and a champagne drink similar to one here (but ours, which we dubbed the "BLUSHING BRIDE COCKTAIL," was simple with just champagne, pink lemonade and raspberries). Of course the ladies put me in charge of styling decor, which I was happy to tackle, especially with BHLDN around.
BHLDN launched pretty much around the time I got married and boy, it would have made my life so much easier if I could have just planned my wedding with all of their beautiful things. Instead I painstakingly collected and crafted every single element to my wedding so it didn't look so cookie-cutter and looked more like "us." Now between BHLDN and Pinterest, it makes it so much easier to add your personality to your party without getting everything at one of those big box party stores. In this case it was the perfect way to "merci" to a good friend who you know would do the same for you.
STYLIST TIP: Come up with a theme and a color scheme for your party and the rest will fall into place. I purchased about 8 or so bouquets of different kinds of flowers based on the colors we chose (pink and gold) and followed the pink to gold ombré of the cake design with ombré colors of flowers and gold elements like the votives and cake cutter.