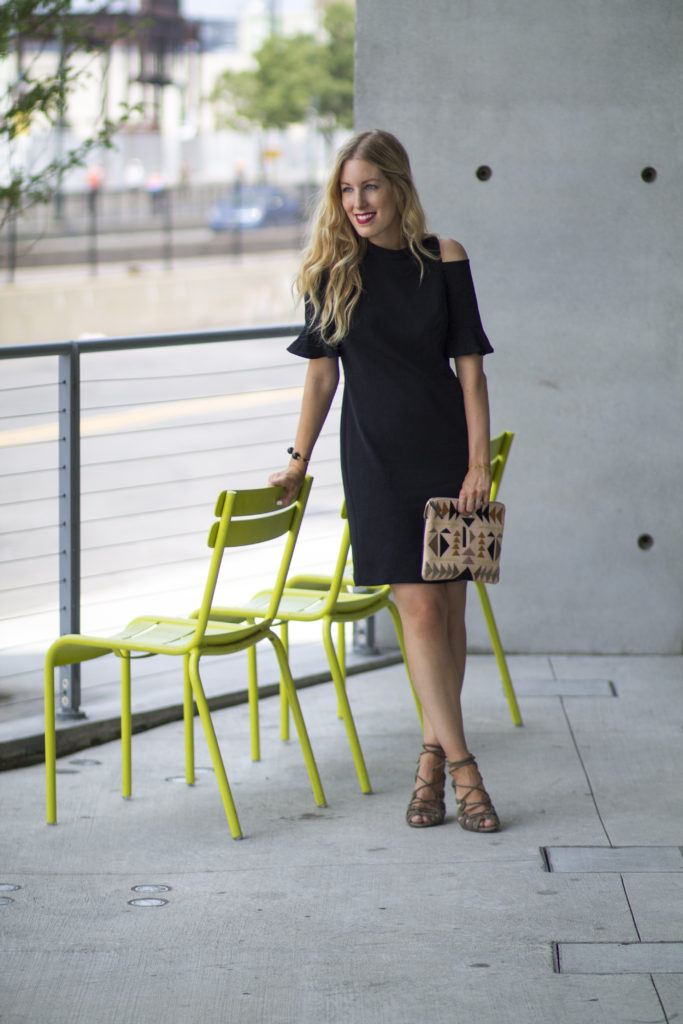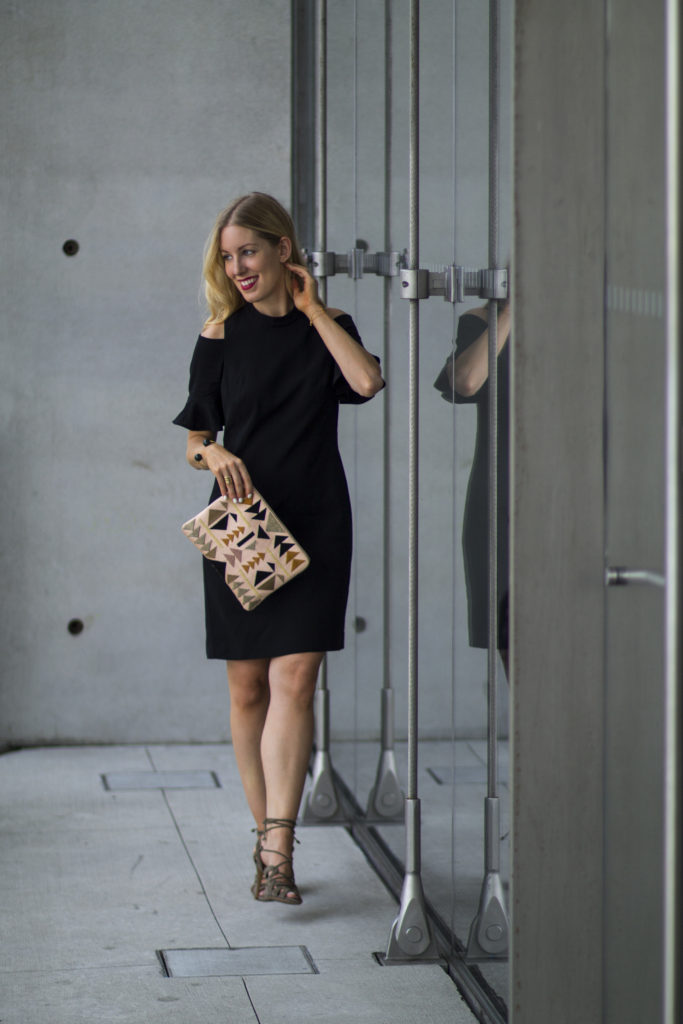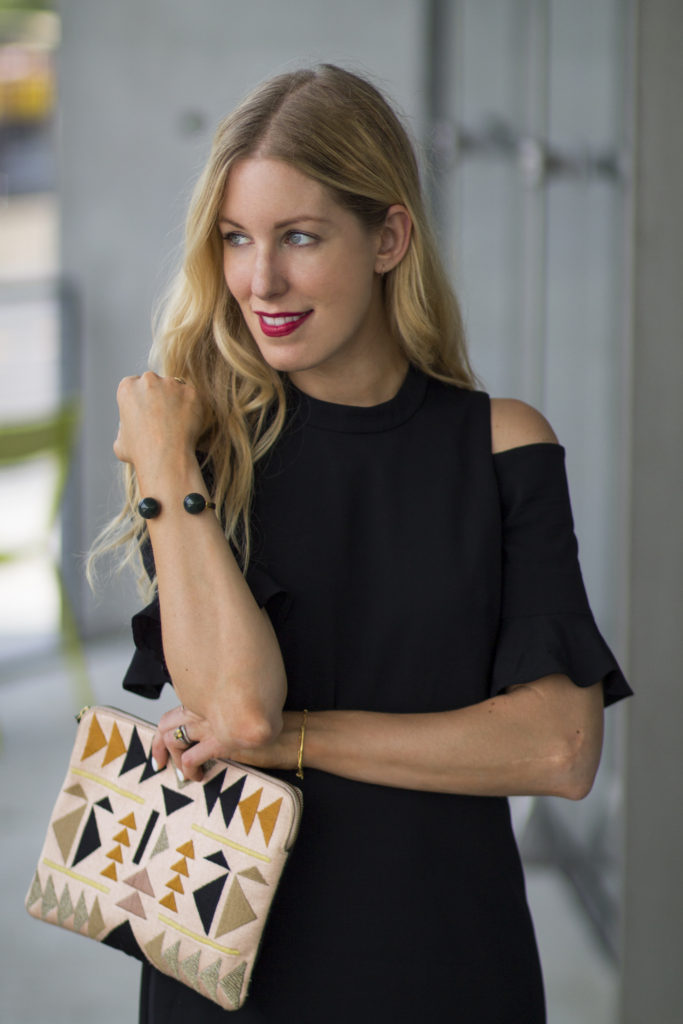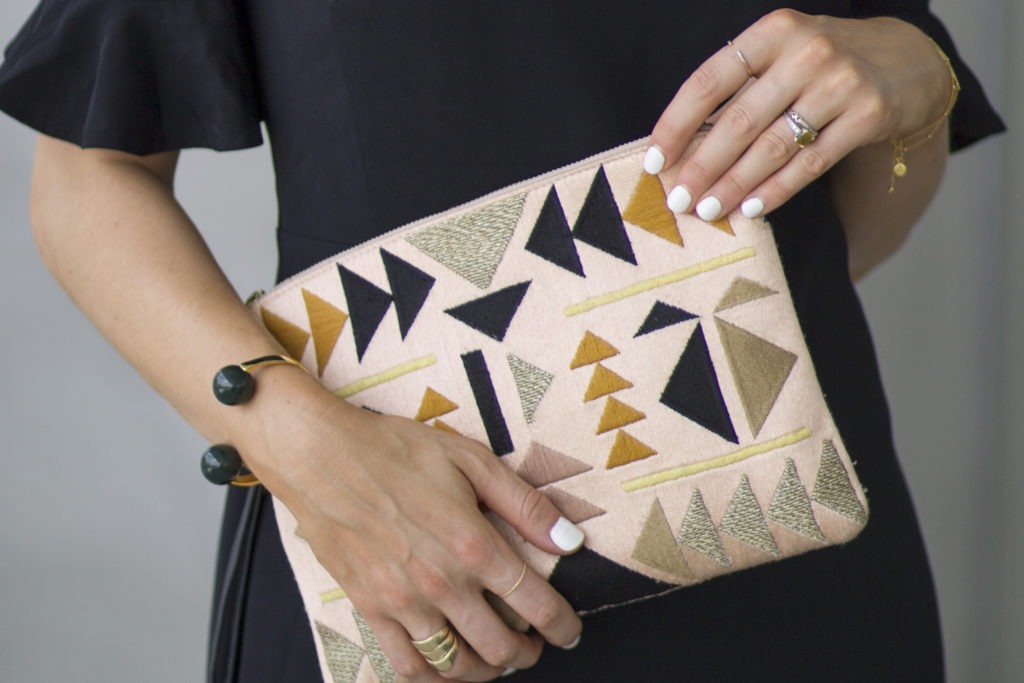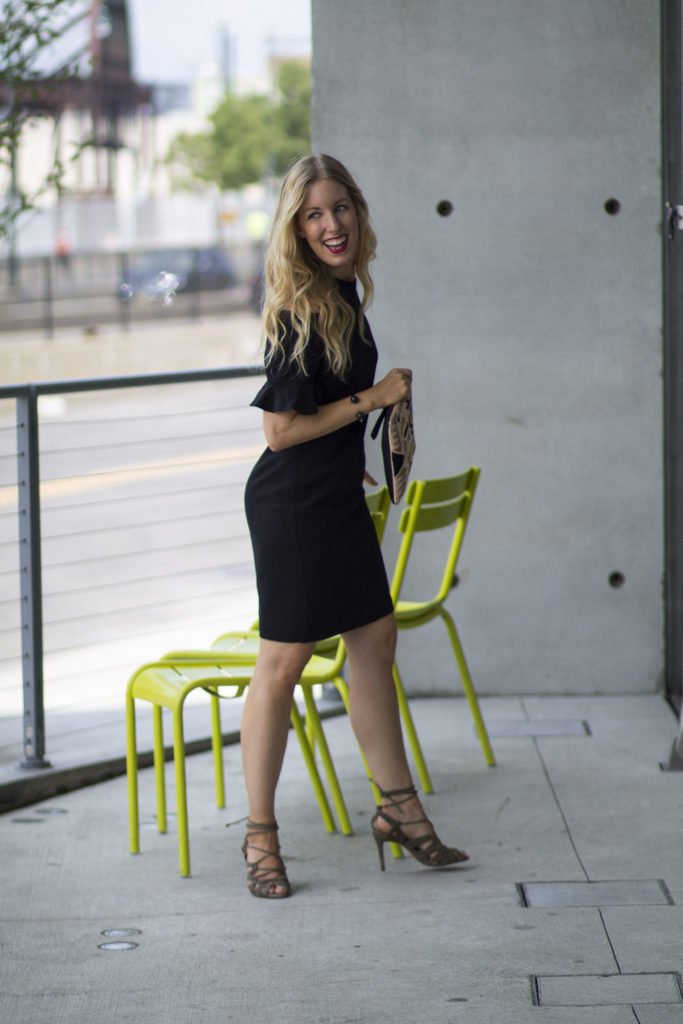 As you can probably tell by my posts lately, I can't get enough of dresses for summer. They're just so easy to throw on and stay cool when the temperatures are high. I've been obsessed with Rent The Runway Unlimited for the summer because I get to pick out 3 designer pieces at a time and usually I pick fun dresses I normally wouldn't splurge on. For $150/month I feel like I get an unlimited closet of designer pieces at a steal. The Little Black Dress a.k.a. the LBD is a standard in my closet being a New Yorker who wears a ton of black and is too busy putting together looks on a daily basis for my clients that I just want something easy and chic for myself.
I partnered with Rent The Runway to wear some of their looks for a Snapchat takeover on a recent summer Friday. I have to say that I never would have picked out this feminine Rebecca Taylor frock for myself because I'm not a shift dress gal, but when Rent The Runway didn't have a dress I requested in stock, they sent me this as a back up option and it happened to one of my favorites they've ever sent me. The cold shoulder and flared sleeve silhouette add a bit of fun interest that I typically look for in otherwise simple dresses. Those details and the crepe fabric make it looks luxe even though it would be a bargain to buy—oh and you can buy anything you rent for a discount from the site by the way!
I paired this otherwise basic (I mean that in the best way possible) LBD with some artsy accessories. An embroidered clutch from Lizzie Fortunato and a cool cuff from indie jewelry brand Stanmore were perfect for a recent outing to the Whitney art museum with my fashion partner in crime, Emily. The best part about a little black dress like this is that you can dress is down with a casual white sneaker and a backpack and then change into heels and a clutch for a fancier occasion. You can't go wrong with a killer LBD.
STYLIST TIP: When shopping for a little black dress, look for [1] quality / fabric (stay away from jersey and opt for something a bit more substantial) [2] fit [3] details that make it look anything but boring. Change your accessories out, don't be afraid to dress it up AND down, and you'll get multiples looks out of your dress.
Check out my LBD picks below and try out RTR Unlimited yourself with the discount here:
Rebecca Taylor dress, Lizzie Fortunato clutch and Stanmore bracelet all via Rent The Runway Unlimited – get a free month with code FFUNLX0DA691 or $30 off a rental by clicking here (c/o) 
photos by Emily Kammeyer
{SHOP THIS POST}