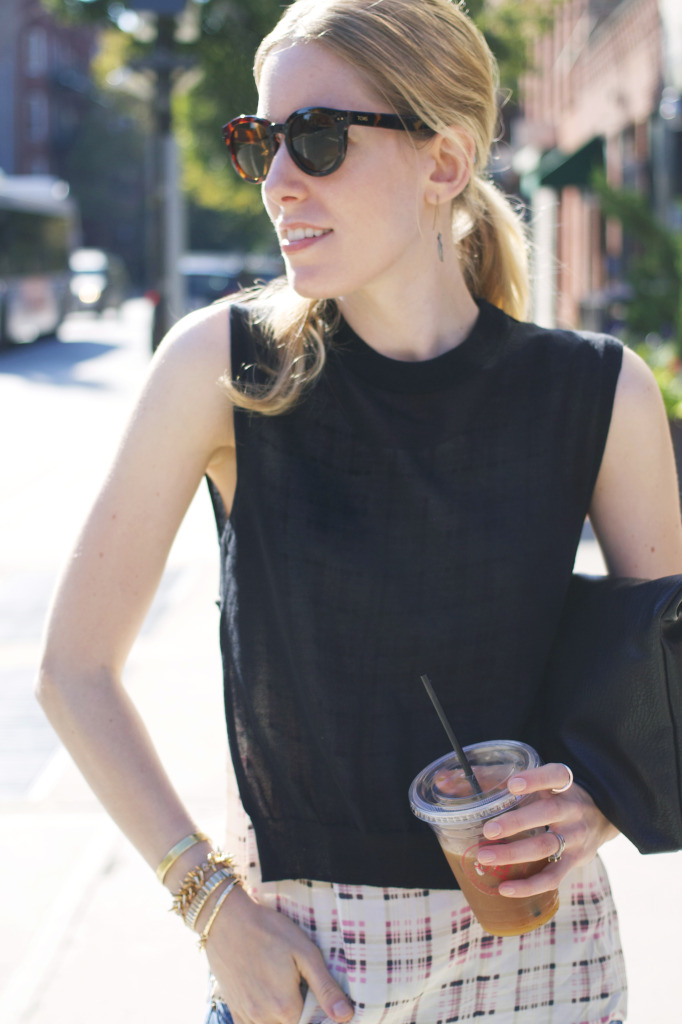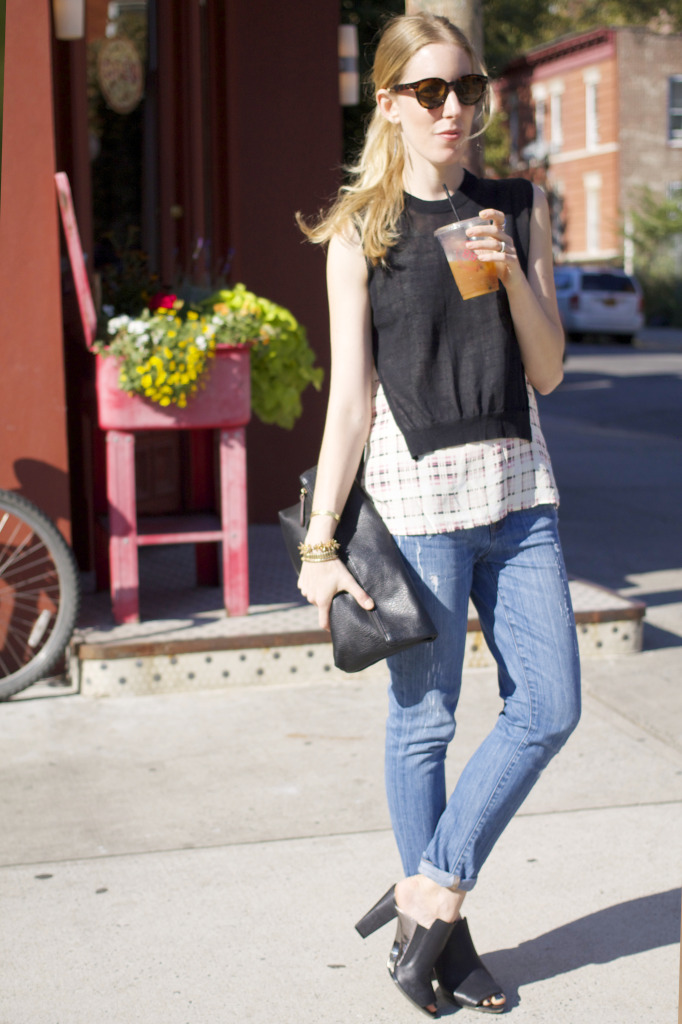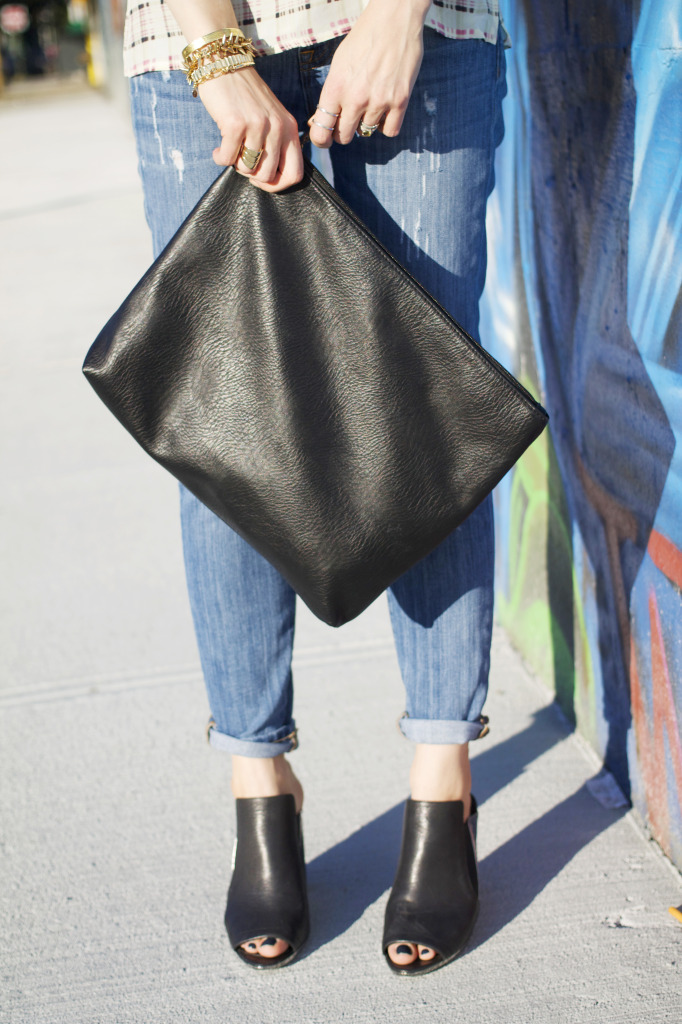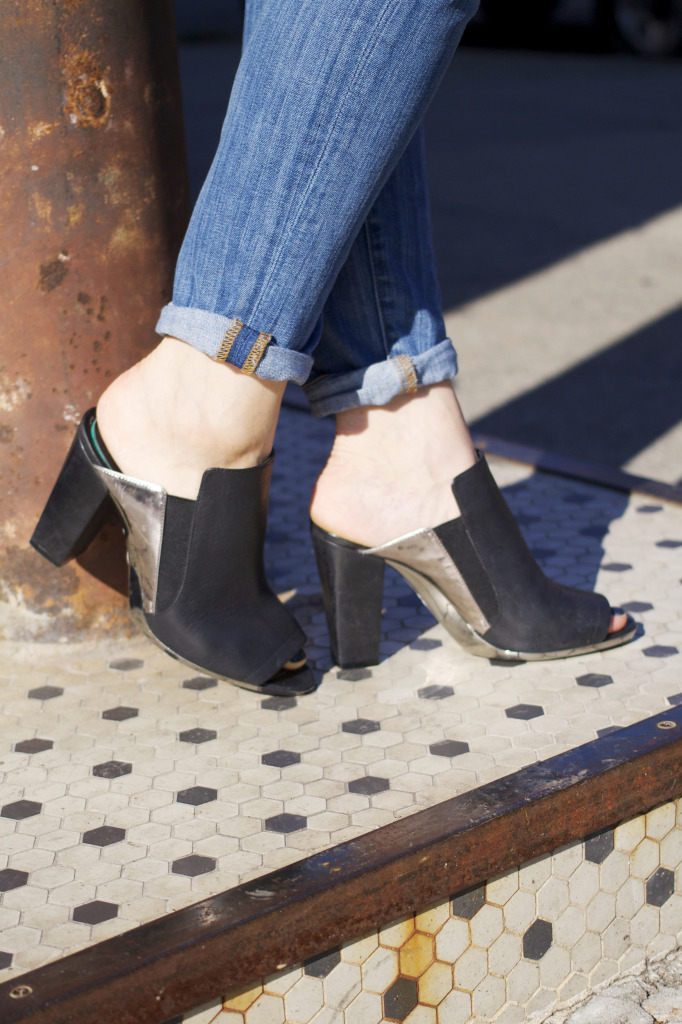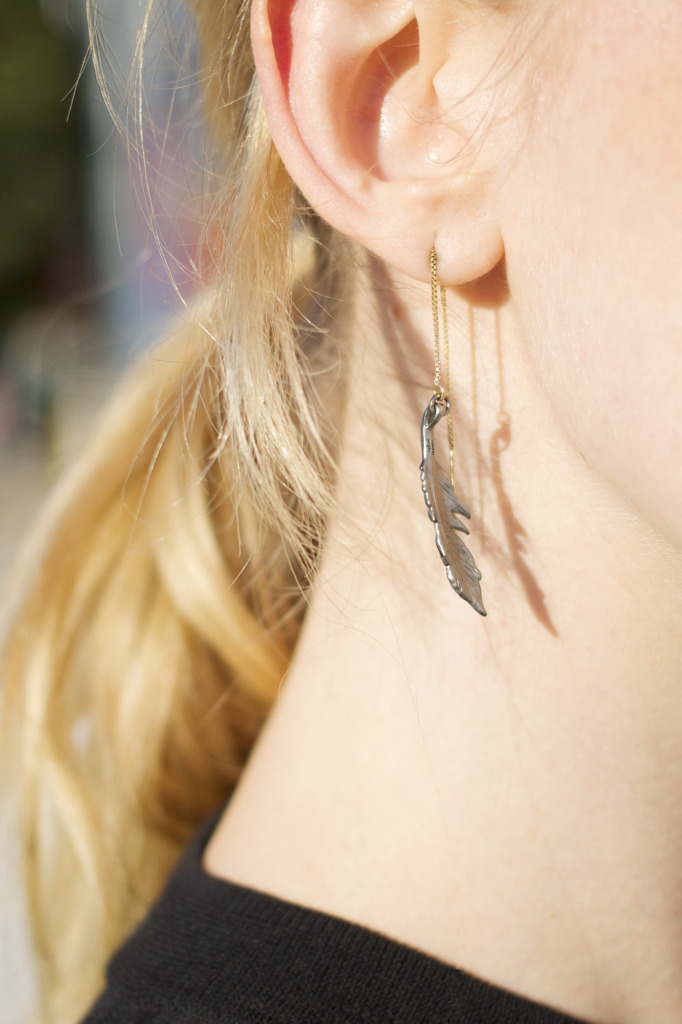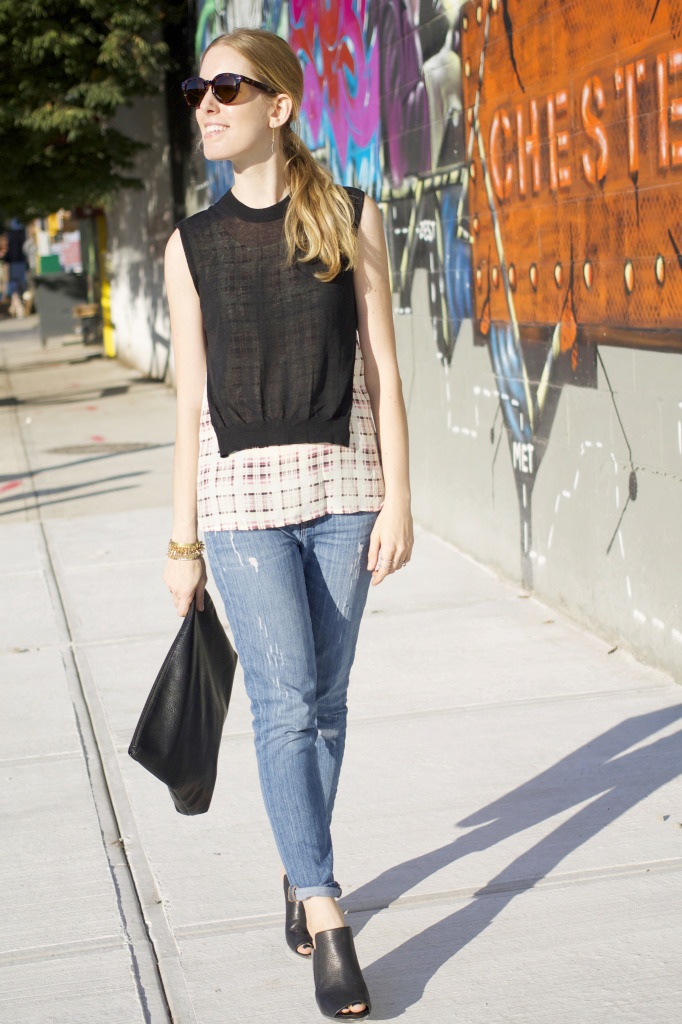 3.1 Phillip Lim top and mules (scored at sample sale) // J.Crew jeans (similar style) // Free People pouch // Toms sunglasses // Stella & Dot spike bracelet  // Colette Malouf earrings // Maison Antonym ring (c/o)
Now that this "Indian Summer" in NYC is finally winding down it feels like it's a good time to turn a new leaf (no pun intended). This season is also good time for change and I'm not talking about the leaves. A new blog name is a good start I'd say.
I'm also trying new things sartorially, as I'm finally cleaning out my closet and ready for some new pieces. Some of which, I've never tried or swore off.
[Check out my closet that I'm cleaning out on the app Poshmark and enter the code HZEZC for $5 credit!]
This outfit, though simple, is pushing it for me. If there's one thing I despise more than anything as a stylist is a "two-fer." What's a two-fer you ask? It's a two-fer-one piece that comes attached and doesn't let you separate them. Cringe. I always joke about this when it comes up on my shoots, but it got real when I fell head over heels for this one at the recent 3.1 Phillip Lim sample sale.
Speaking of heels, I also went against my style code and actually purchased a mule from said sample sale. I haven't thought about mules since the 90's and then they came up at last year's fashion week at the Tory Burch show. Now they're everywhere and I swore I wouldn't do what I thought was an unflattering trend. Once again, I was wrong.
Can we also just talk about me wearing pink?! I'm normally wearing shades of black when I'm working on shoots, but this subtle pink and black combo works for me—perfect timing for Breast Cancer Awareness month too.
I look forward to sharing more style beginnings and adventures with you soon.
{SHOP THIS POST}