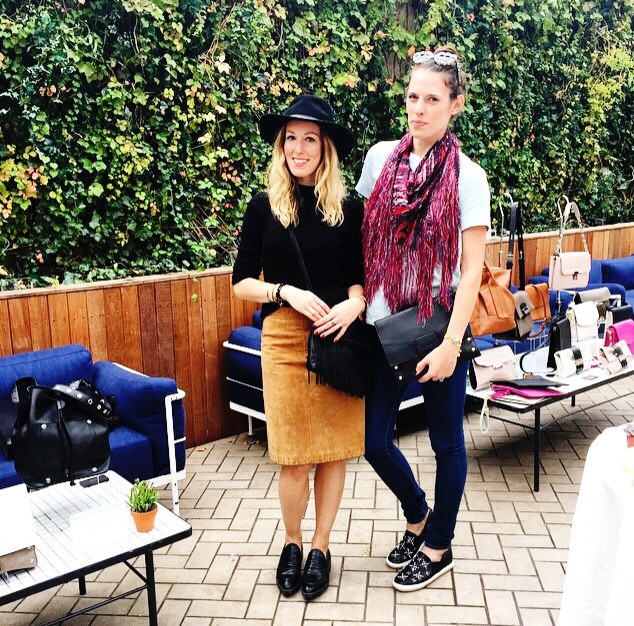 |LIZ| Anne Taylor turtleneck sweater dress (worn as a top) // vintage skirt // Zara shoes // Pendleton hat // E.Kammeyer bracelet
|EMILY| Isabel Marant x H&M scarf // Prada sunglasses
|ON BOTH| Hammitt LA bags (c/o)
photo by Hammitt LA, all other photos by me.

One of the perks of being a fashion stylist in New York City is that I get to learn about new brands before they hit it big. I get to wear new designers or use them in the editorials that I style, and the next season, I see them everywhere.
So I'll let you in on one of my best kept secrets as a stylist: the site TheRunthrough.com. I've been a member since it first started a couple of years ago and because of this site, I've been been able to work with not only established brands, but also the cool indie brands that are about to be discovered by major publications like Vogue and Bazaar.
Stylists like myself can discover these new brands on The Runthrough and then request pieces from them for shoots—just like as if I'm shopping online for shoes. It's been a lifesaver for me, but unfortunately membership to the site is exclusive to the fashion industry.
Lucky for you, I stopped by The Runthrough's spring/summer 2015 press preview and met with many of the designers featured on there, including these 10 brands (in no particular order) that you should get to know before everyone else does:
1. EMM KUO
These statement clutches and bags by NYC designer Emmaline Kuo Ranzman are unlike anything I've seen before and are made with gorgeous high quality materials that photos don't even do justice. The geometric perfume bottle shape clutch was one of the standout pieces from the collection, but just don't mistake it for a flask.
2. ESARI
This Milan based shoe line caught my eye when I spotted its designer rocking a sculptural metal heel with distressed jeans—and I needed to know where to get them. Well here it is, and I guarantee you'll be seeing their shoes on celebs and every magazine soon enough.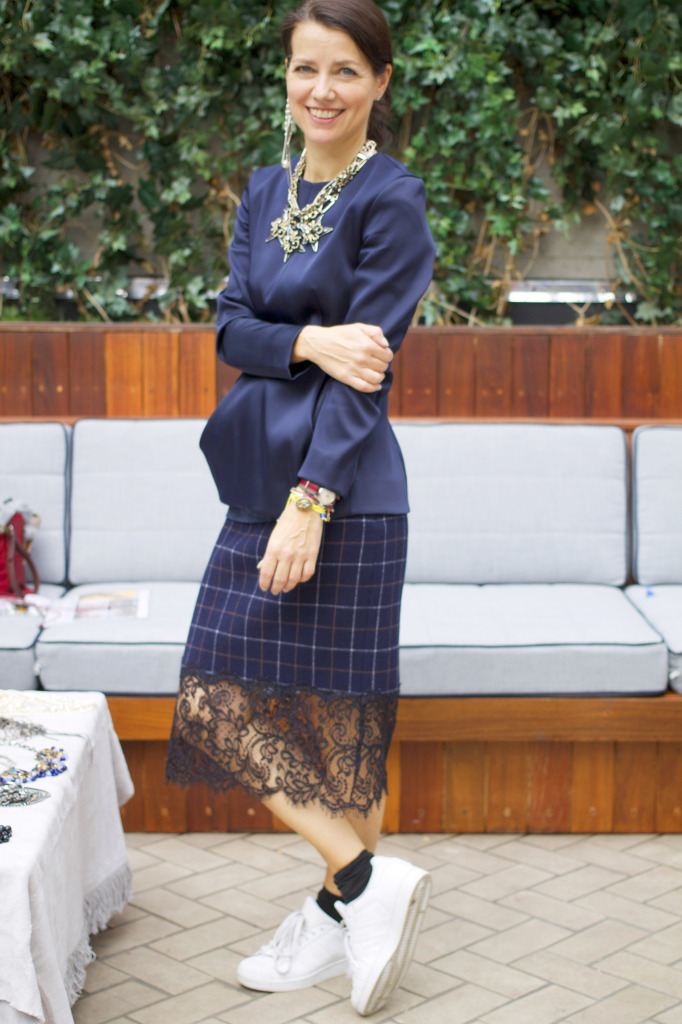 Maybe it's that this designer is a fellow Gemini like me and can't decide what style to wear as a result, so we opt for juxtaposing ones. The thing that caught my eye about this line was that it's one part classy bling and one part playfully casual, so it goes with just about anything in your wardrobe. The standout piece for me were here eye wrap bracelets that can be seen on both Man Repeller and now my instagram.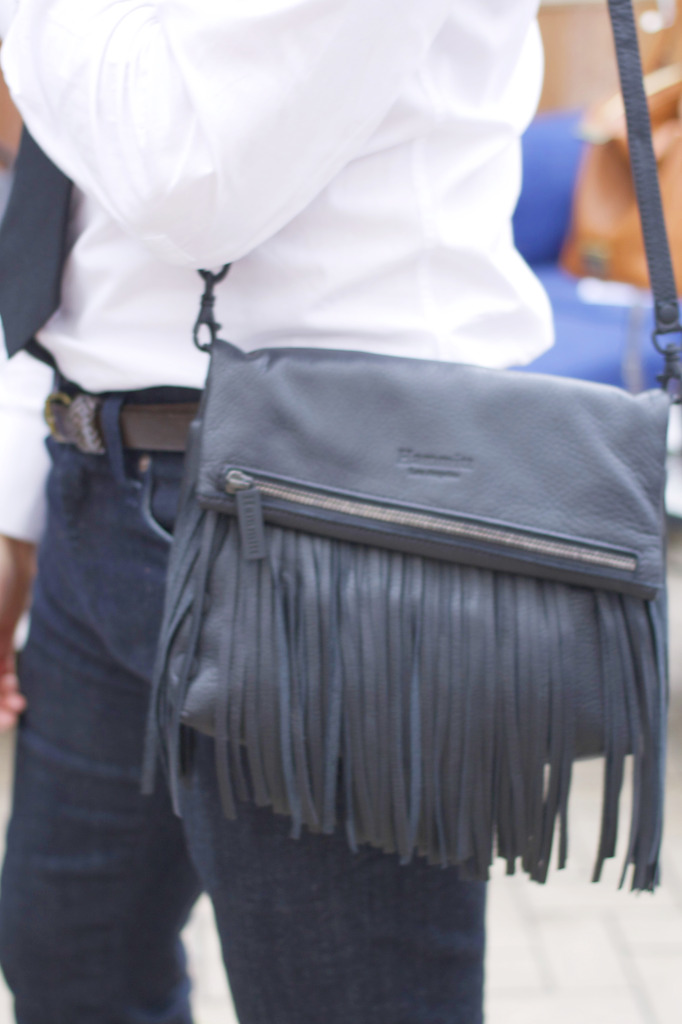 4. HAMMITT
The Los Angeles based handbag line is the epitome of LA ease, but still edgy enough for this NYC gal. The leathers were buttery soft and no detail was overlooked. Rivets and other finishes were coated with rubber for a cool finish. The fringe bags are going to be coveted by every blogger and celebrity this spring.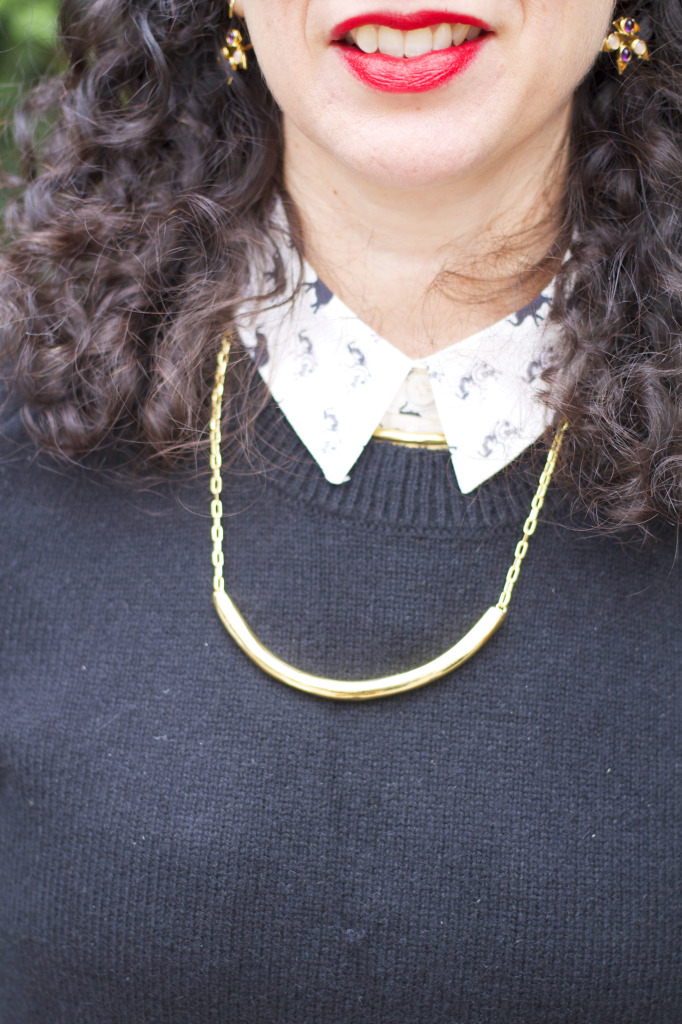 5. JILL GOLDEN
There's a chance you already have heard of this veteran of the jewelry world or at the very least spotted her designs on celebs like Jessica Alba, but Jill's signature handmade costume jewelry this season looks elegantly refined and quite upscale, still at an affordable price. Her mission is to have everyone layer her pieces (like pictured on the designer herself above) and I believe everyone will this spring.
This self-taught newcomer in the handbag world is about to be seen everywhere thanks to her eye-catching Italian artisan made bags with modern yet classic shapes. One of her most coveted bags will even be available for purchase at Anthropologie soon. Vogue UK named the brand one of the top 100 best handbags, so you'll be seeing this name for a while and definitely on street style snaps soon.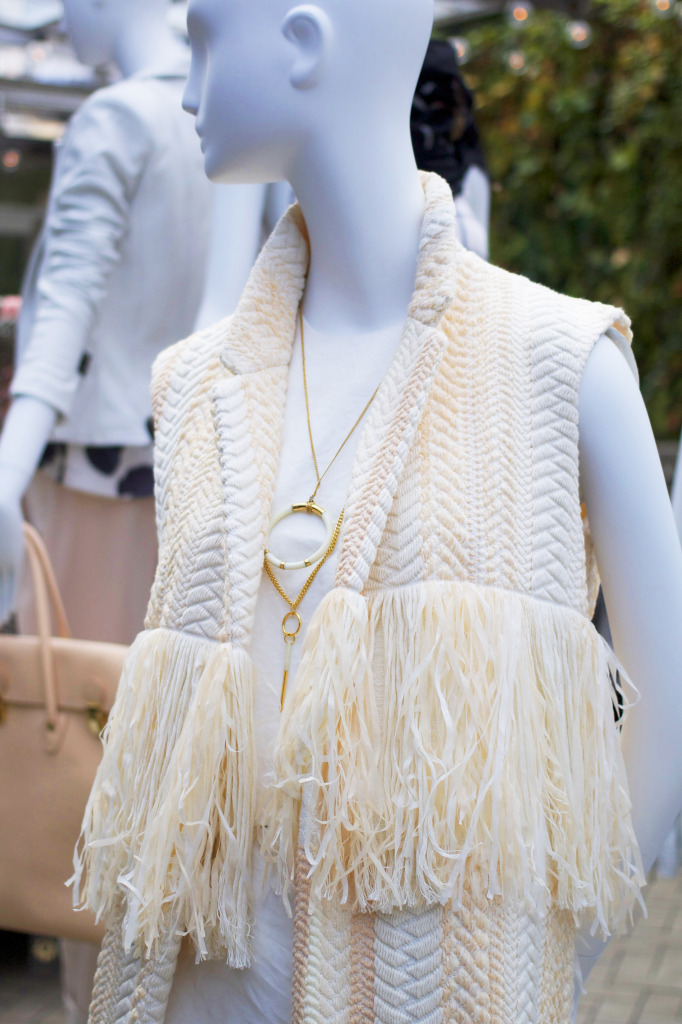 7. KAELEN
This label has been around for a few seasons since its debut at New York Fashion Week back in 2010, but it's recently gained some traction after being part of the CFDA's fashion incubator program. The designer has taken the leap from her laid back, slouchy roots and experimented with more feminine silhouettes in her recent collections. This label is started to get accolades and notice (even in some editorials that I styled).
8. K/LLER
I met the designer Katie Deguzman (one half of K/LLER to Michael Miller, hence the name) last winter when I visited her Brooklyn studio to pull pieces for an editorial shoot for Reserved Magazine. She kindly walked me through the collection, as she was busy filling orders for major retailers like Barney's already. Clearly this duo figured it out and this small handmade line quickly got recognized. The day that I previewed their spring 2015 collection, they were awarded the grand prize by the CFDA for sustainable luxury goods, which was well-deserved. Their new nail shields will be a big hit with avant garde fashionistas, but their signature The organic and geometric designs will be a favorite by many.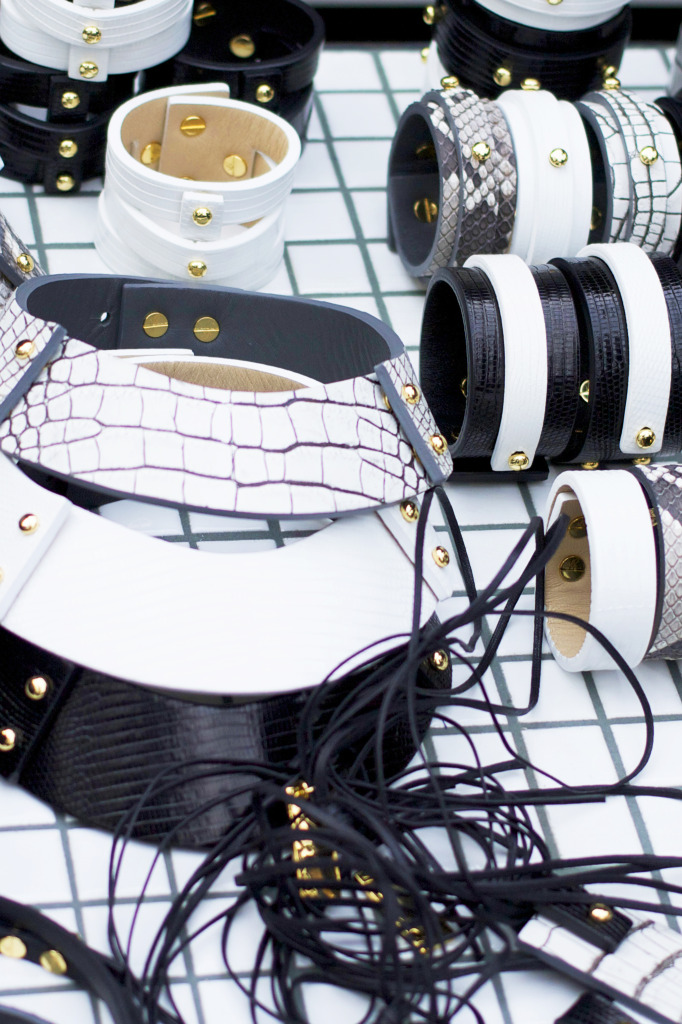 If your style is bad-ass or you want to add a bit of edge to your look, you need to know about Mitchel Primrose. His use of exotic skins such as python, lizard, cobra, stingray, and American Alligator make for some cool accessories like cell phone holders, elegant clutches,  bondage style collar necklaces and of course rock-star worthy cuffs. The brother and sister designer duo are equally as rad as their line and already have been featured in just about every major publication.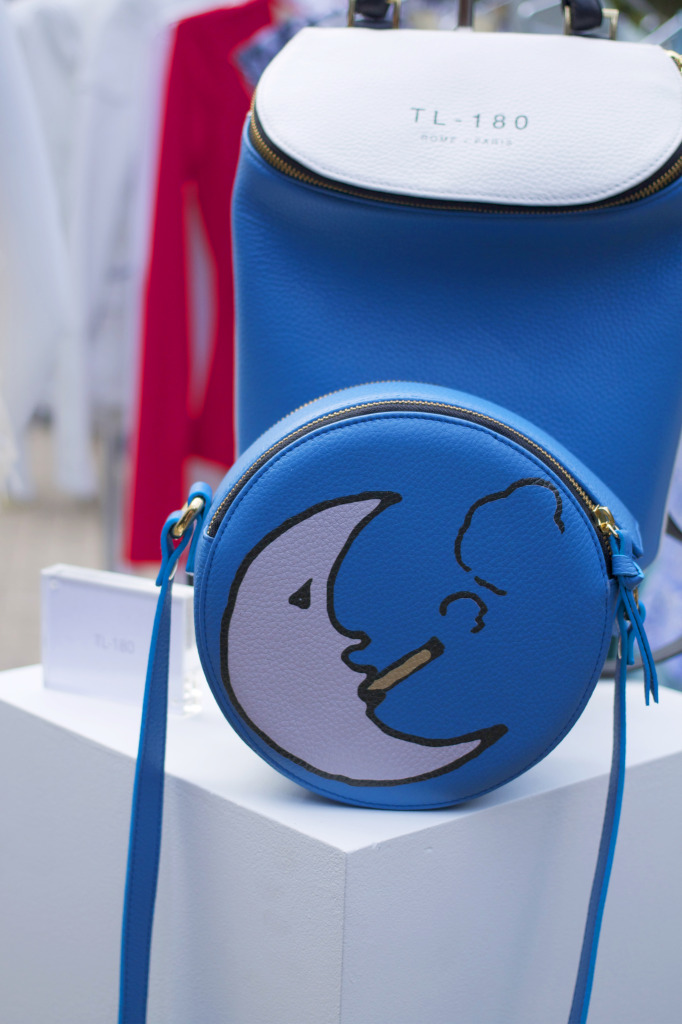 10. TL-180
If you don't believe me that this is the next handbag line that everyone will own, Club Monaco (who's press preview I attended immediately after this one) is already jumping on board and collaborated with the Parisian-Roman line for their store. The unique name comes from the designer duo's initials and height put together—kind of makes you want to be besties and share their effortlessly chic handbags, huh?