December 24, 2014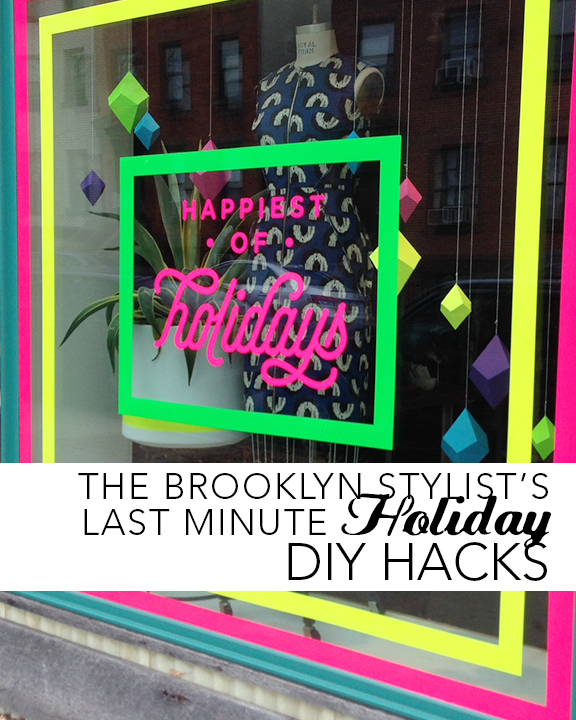 It's that time of year again and I don't know about you, but the holidays snuck up on me out of no where. If you've been too busy to think about things like buying wrapping paper, you're going to want to read these last minute hacks to get you through the holidays into the New Year. These DIYs are easy and sure to impress, so you'll have more time to sit back and enjoy the yule log on your TV screen.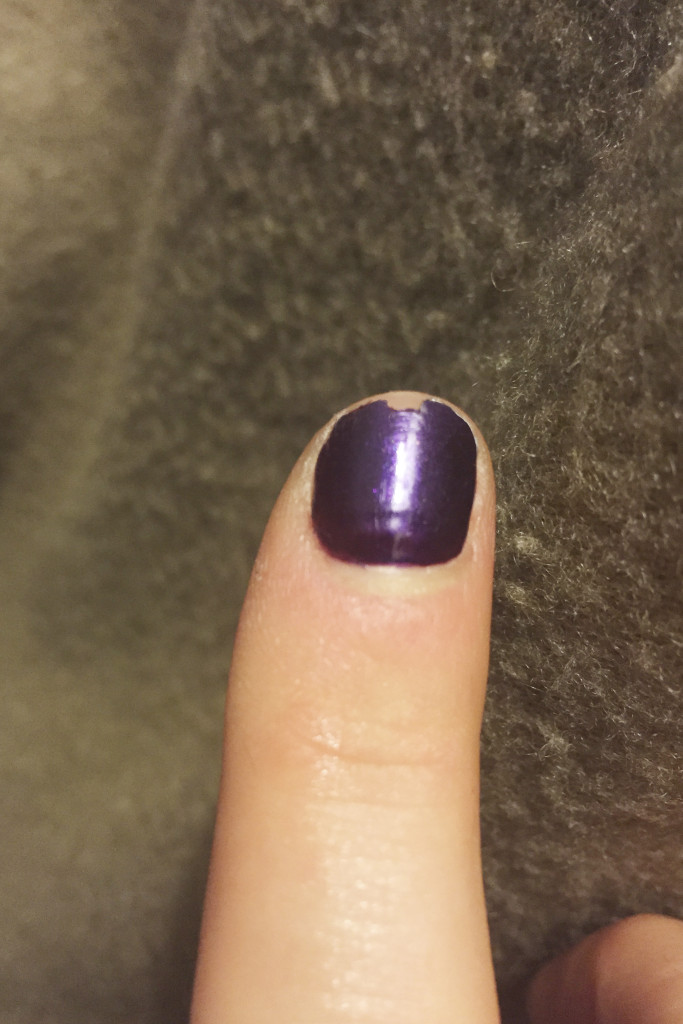 HOLIDAY FAIL #1:
You JUST got the perfect mani before going home for the holidays and all that gift wrapping and baking chipped a nail and ruined the whole thing. What's a girl to do?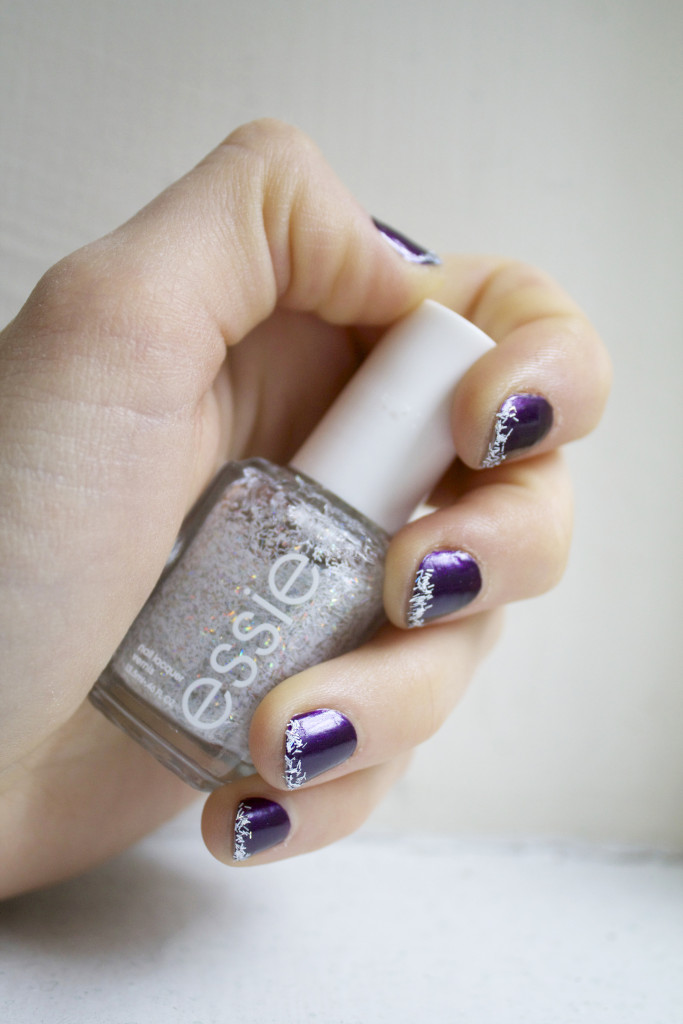 HOLIDAY NAIL HACK
Take any glitter nail polish like this one that I'm loving for winter, and paint just the tips like a French manicure. It will look more modern than an actual French manicure when done in this non-traditional way, plus you'll be festive while covering up your nail woe. Keep a bottle on hand when you travel in case it happens again!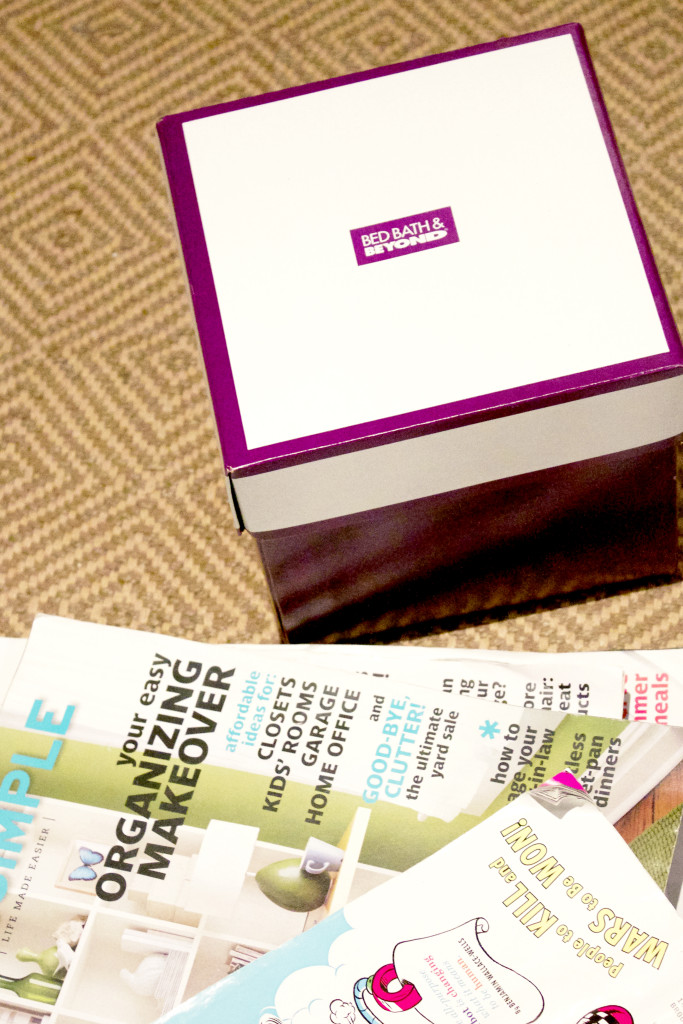 HOLIDAY FAIL #2:
You're on the last few gifts to wrap and you're all out of paper. No time to go to the store, you can't just stick a bow on it, and a newspaper just won't cut it in your book.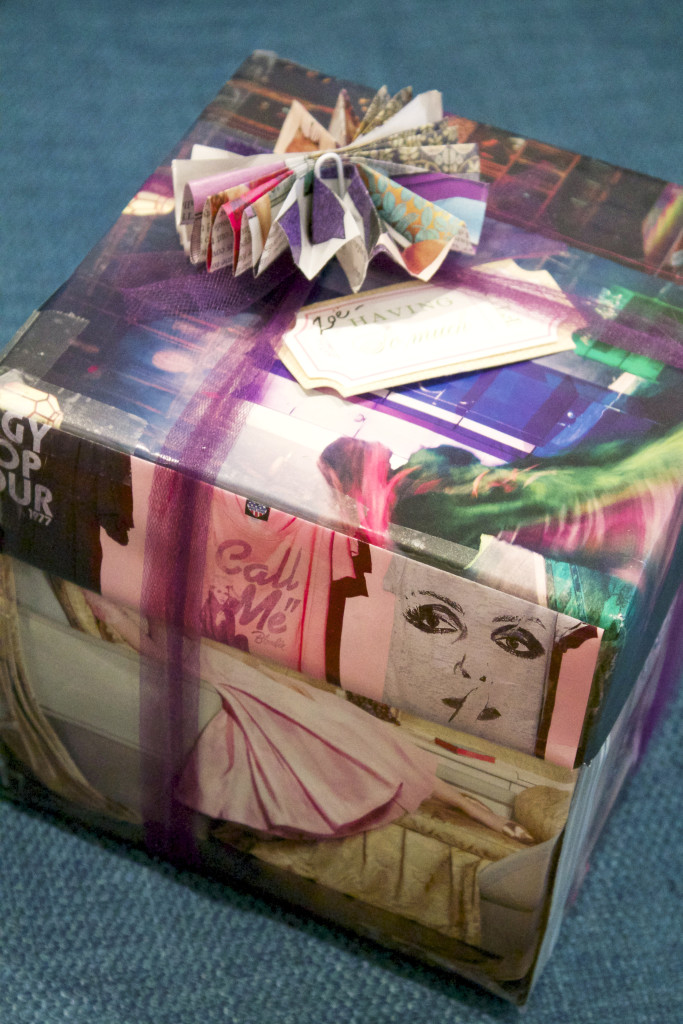 WRAPPING PAPER HACK
You probably have some leftover magazines, catalogs, and maybe even old books lying around that you were planning on recycling anyway. Rip out the prettiest pages that catch your eye and group them based on color/style and tape it around your gift box. This idea that came from NY Magazine this week is ironic because I found that the publication had the prettiest of pages to use.
Create a DIY bow by folding two pieces into accordion fans (fold back and forth) and attached them with a paper clip. Then thread the paper clip through a ribbon/string and tie onto the box. Your gift will be almost too pretty to open. If you wrap a box, the person you're giving the gift to may want to keep it as well.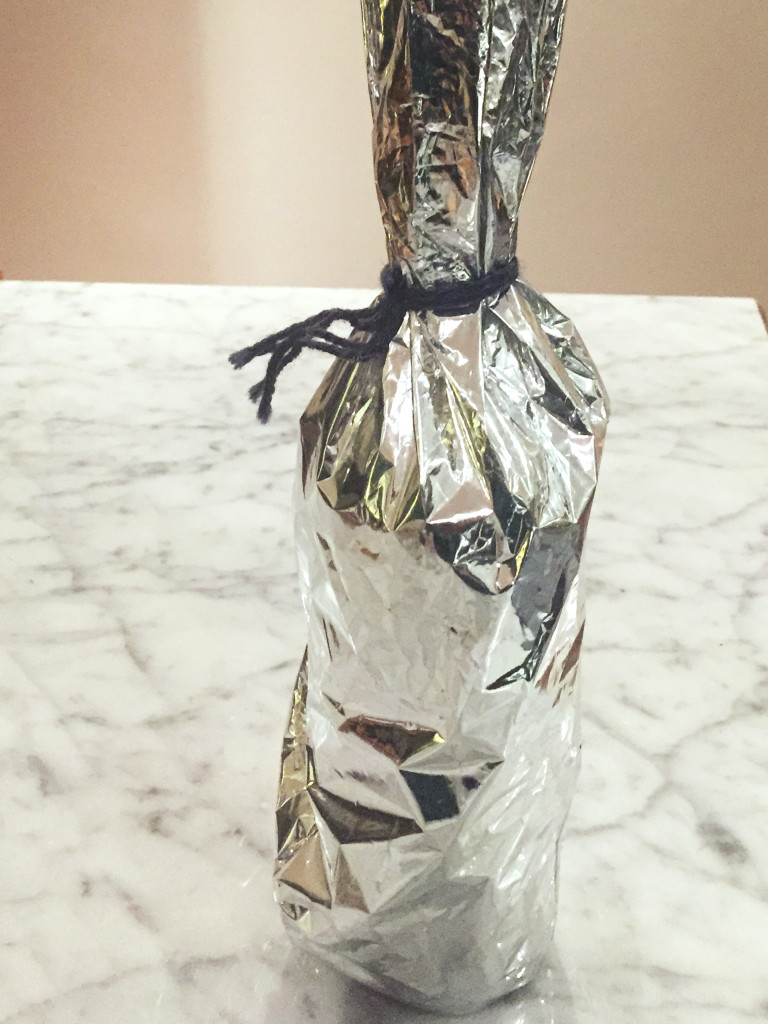 HOLIDAY FAIL #3:
You can't possibly bring your stylish host a bottle wrapped in lame store wrapping or you don't even have a nice bottle to give in the house.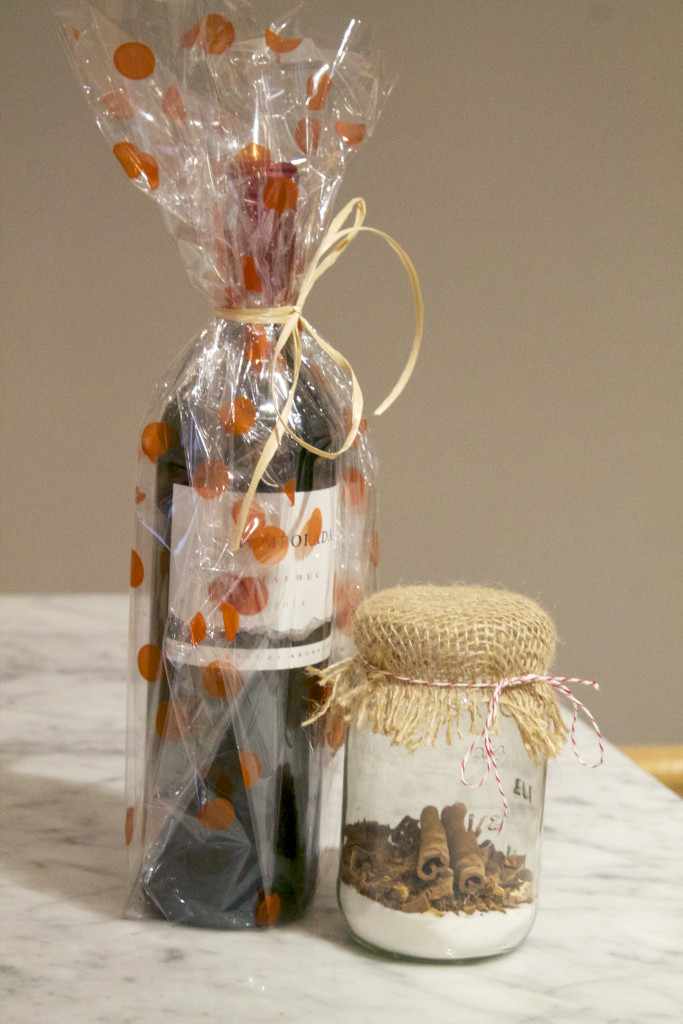 HOSTESS GIFT / WINE BOTTLE HACK
First tackle covering that bottle of wine, cider, or whatever you're gifting to your host. Think outside the box, or yawn, silver wrapper. You can use cellophane from those holiday cookies you were given or even a piece of fabric. Place the bottle in the center and then pull the wrapping up and wrap a string around the neck of the bottle.
If you really want to impress, bring a mason jar of ingredients to mull the wine or cider. Here's an easy way to make it:
1 bottle of wine or apple cider
1/3 – 1/4  cup of sugar (depending on taste and sweetness of wine/cider)
1 orange sliced or dried orange peels
8 whole cloves
2 cinnamon sticks
Combine ingredients in a large pot, and bring to a simmer over medium-high heat. Reduce heat to medium-low, and let simmer for 15-20 minutes. Strain, and serve warm.
Have a happy and healthy holiday. Stay stylish!
Holiday store front in first image from Bird, Brooklyn.