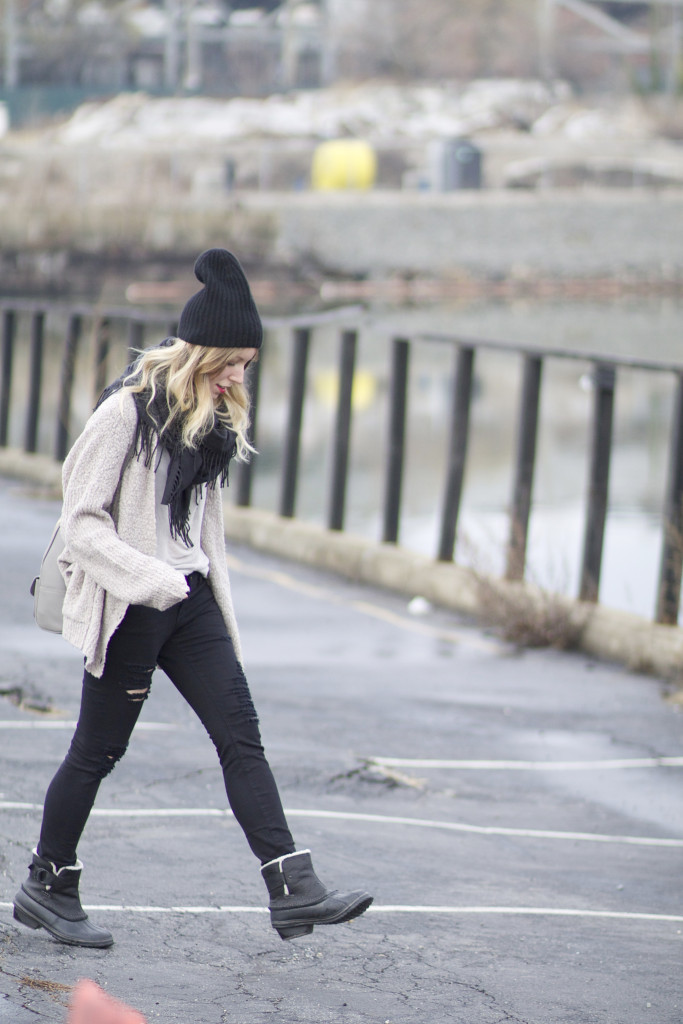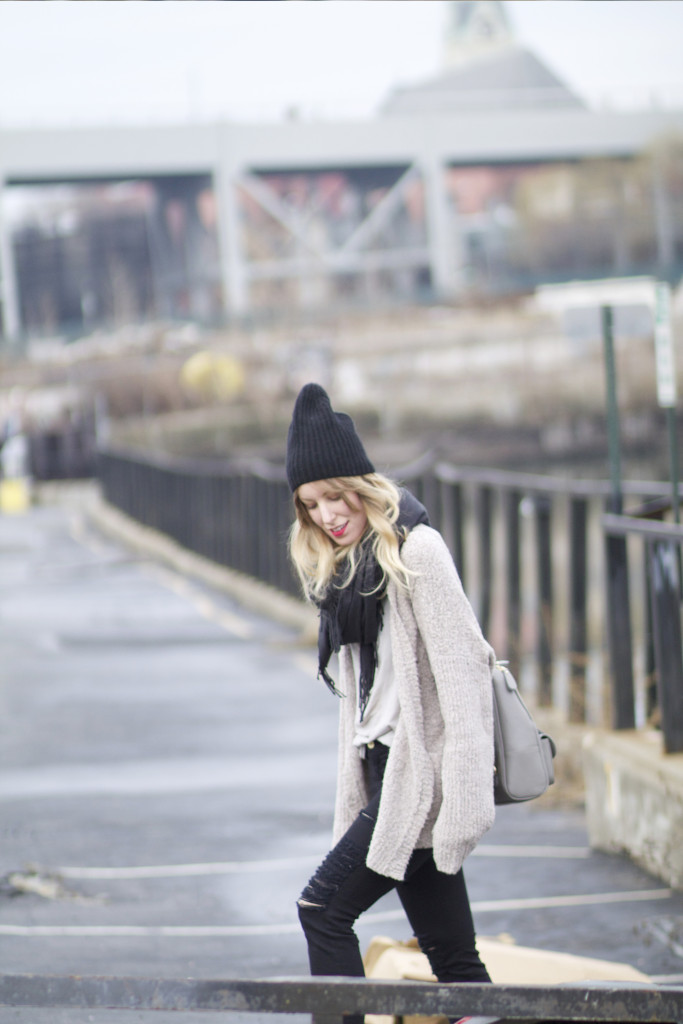 Free People sweater (similar here and here) // Raquel Allegra tee // Frame Denim jeans // Sorel boots (c/o) //Lands' End scarf (on MAJOR sale!) // Steven Alan hat // Soriel backpack (c/o) // Colette Malouf ring (c/o) // Mally lipstick (c/o)
It's the end of the year and you're probably panicking about what to wear for New Year's Eve—it came out of no where, huh? Well, I'm not going to tell you about all of the pretty dresses you could buy. You're probably going to wear it once. Maybe a handful of times if you're lucky, right? While most of the fashionistas bought every last one of this dress online this week, I got a similar one at Target and I can't wait to wear it to ring in 2015 without guilt.
That's why my resolution for 2015 is to not impulsively buy wardrobe pieces and instead, buy less of what I will wear more often and hopefully for multiple seasons.
If you're going to splurge on one thing this season, let it be the winter boot. It's something that you'll wear every day, so it's not something you want to skimp on.
I spent my college years (in snowy Syracuse!) resisting the boot that was trendy and shall remain nameless and opted for a more stylish but cheap pair that didn't keep my feet warm or dry. I've been through a few more pairs in my life in NYC, but always changed out of them into other shoes as soon as I got to work.
Then I discovered Sorel a few years ago and survived the last couple of brutal winters with these. I actually look forward to the bad weather now because it gives me an excuse to wear my comfy and cute pairs of Sorels. They're like wearing slippers, but my feet can handle the elements and I get a ton of compliments on them when I wear them—and all day, even while I work!