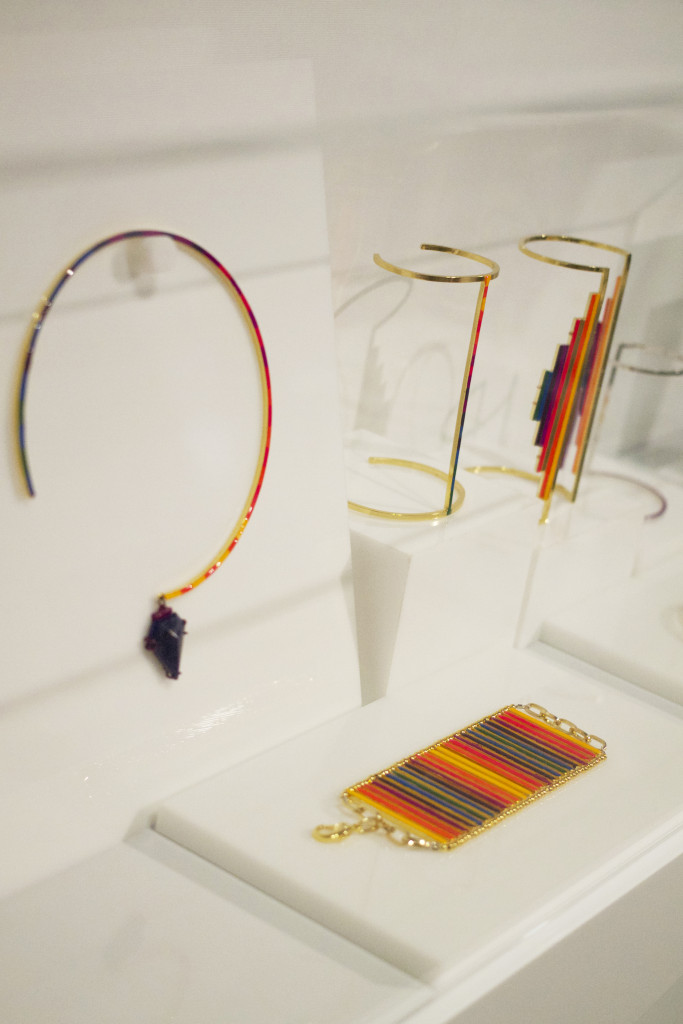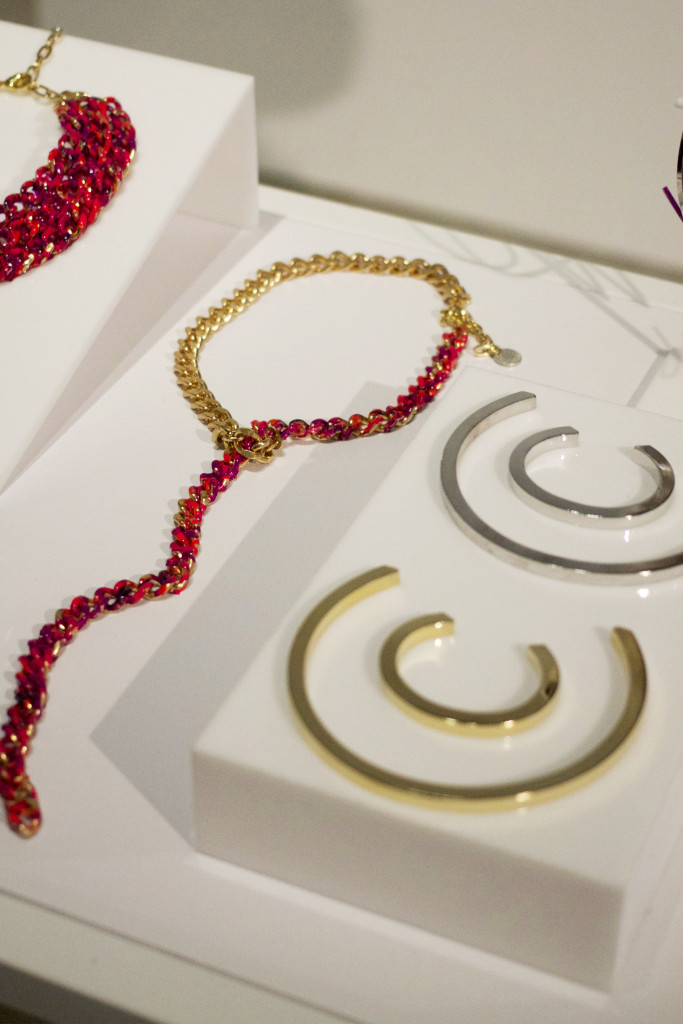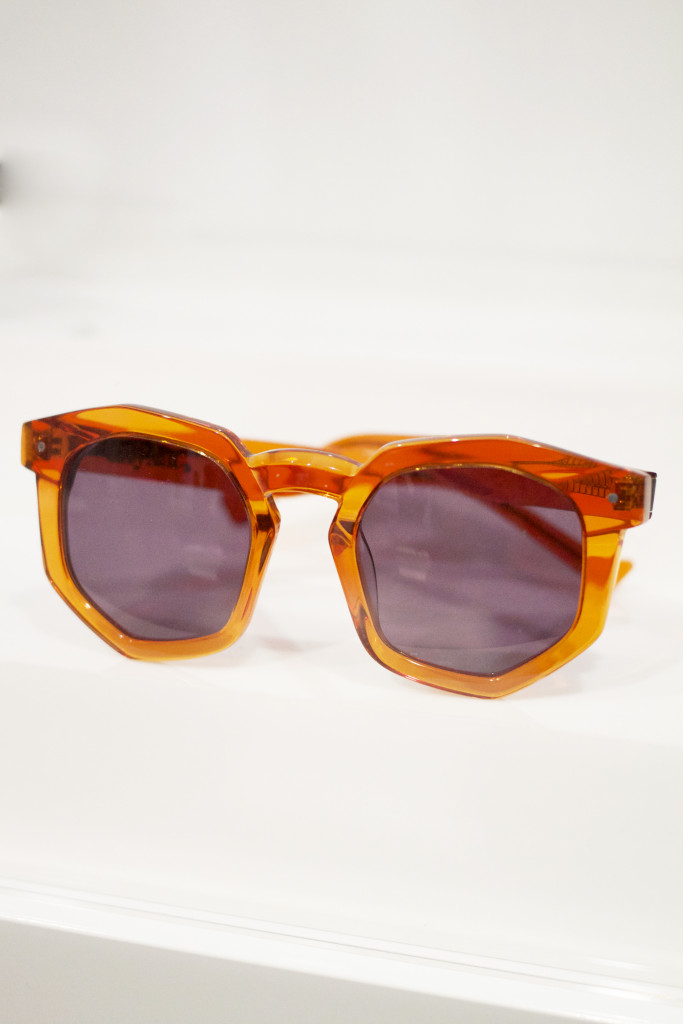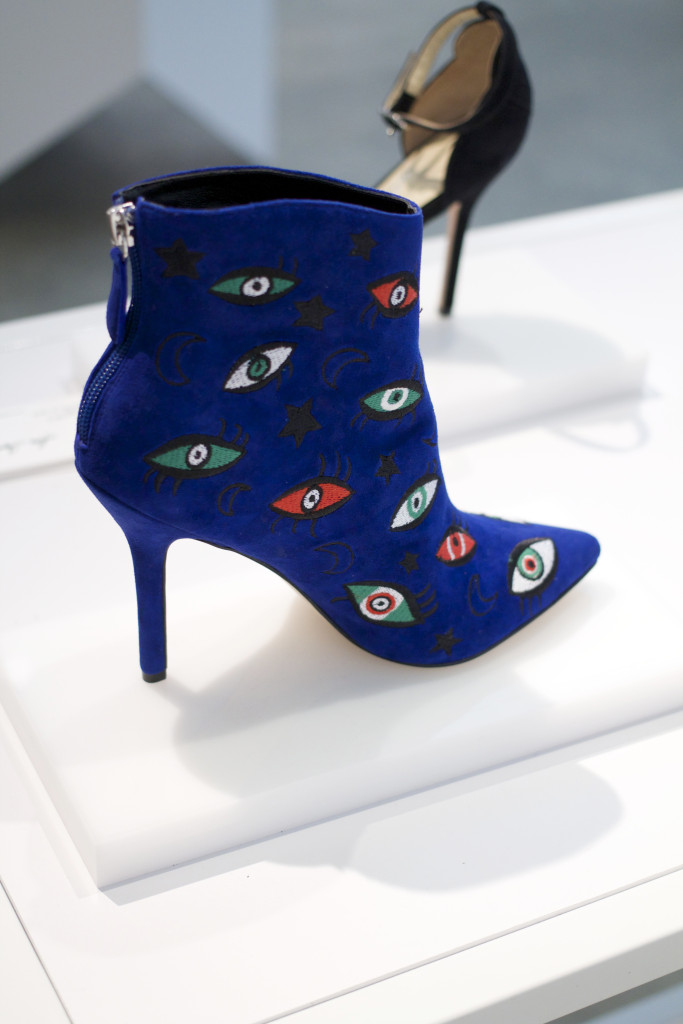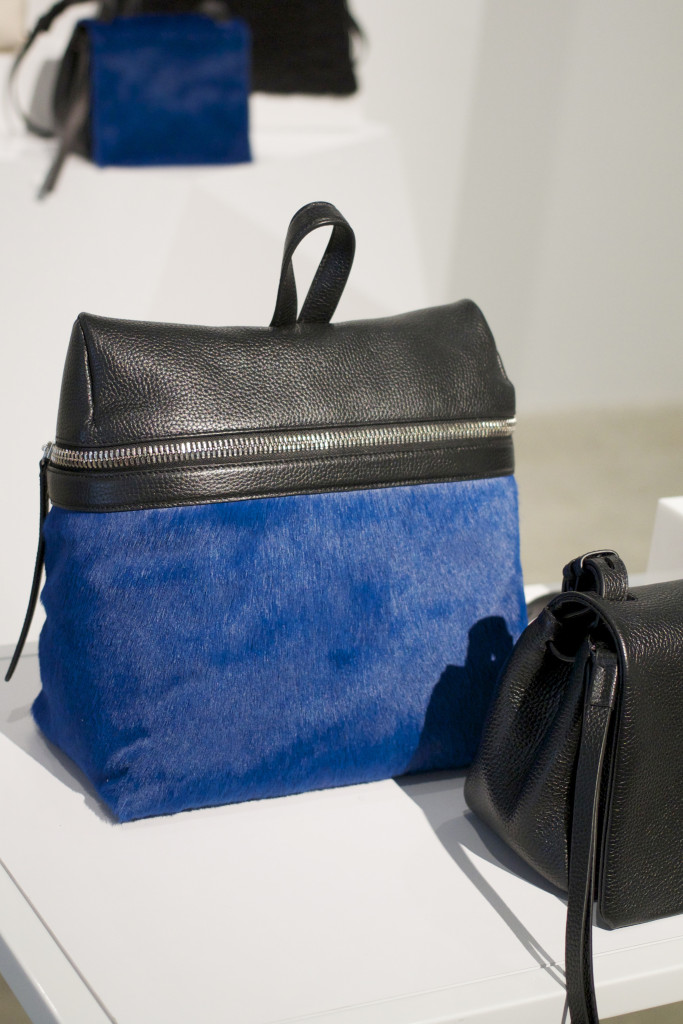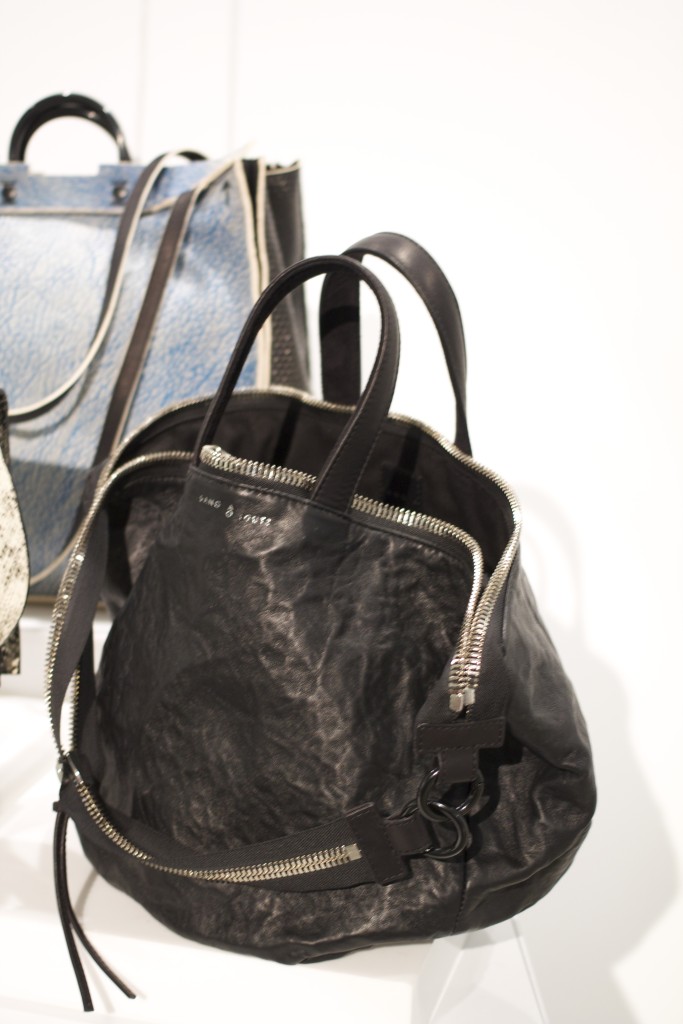 NYFW kicked off small presentations before the madness of the week, including one of the most exciting collections happening right now: The CFDA Fashion Incubator Program's accessories designers. 7 of these up-and-comers were featured in a Chelsea Gallery in partnership with Target to promote keeping fashion being made in NYC and help grow these already successful businesses into major brands.
If you haven't heard of them already, you're going to see them everywhere soon—maybe even one of the next Target collaborations, following the footsteps of another former CFDA Incubator alum, Prabal Gurung.
Rachel Dooley, the designer of the once gem-filled jewelry brand, Gemma Redux, took her collection in a completely different direction than in the past with colorful hand painted enamel over delicate and more modern metals. She remarked that she designs jewelry based on what she wants to wear at the moment, so it's ever-changing based on that. That's how we consumers shop for jewelry, so she's onto something with that.
She's not alone with her brand evolving since joining the CFDA's mentoring program. A Peace Treaty expanded their signature ethnic inspired scarf line into a full collection of ruana capes and even a cohesive collection of jewelry to tie into their artisan-made designs.
Isa Tapia's shoes has already been sold at major retailers, but the brand has been expanding and becoming more adventurous with the styles, but sticking to her roots of her original designs. This collection, inspired by Miro paintings and her travels may be her best yet.
Both Kara and Grey Ant are more of the newcomers but already gaining reconition. Kara just got picked up by Barney's after a successful launch of their coveted backpacks. Grey Ant moved on from clothing to find that sunglasses were a great niche to be in, especially in a world with the high end brands that are all manufactured by the same company and the at home try on glasses for the masses, there's nothing quite in between and as fashionable.
Get to know these brands, because pretty soon I'll be able to tell you, "told ya so!"