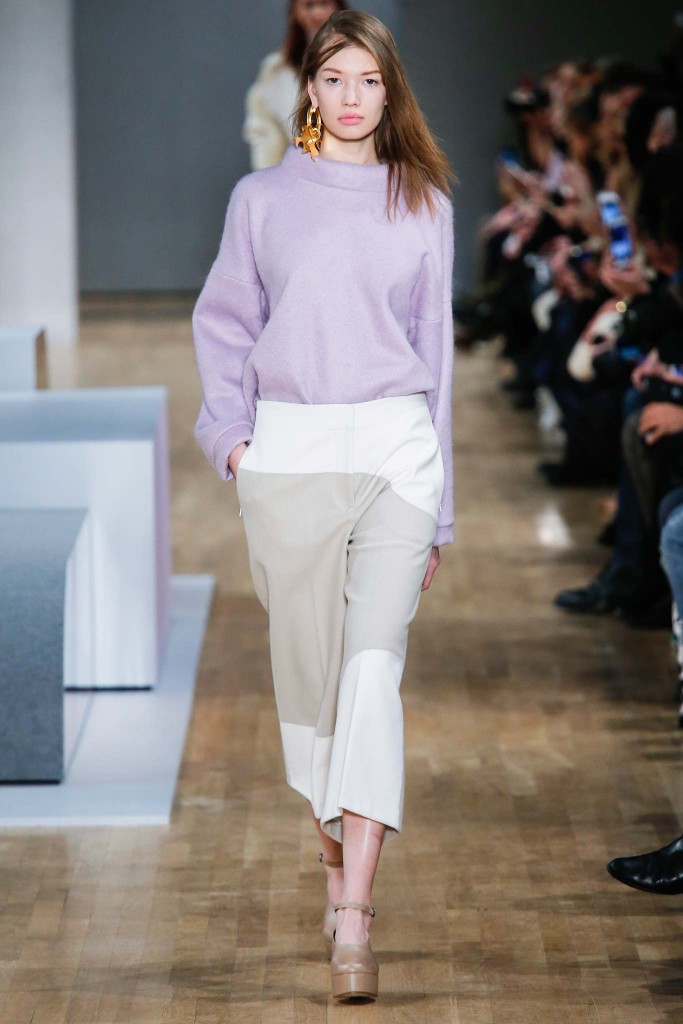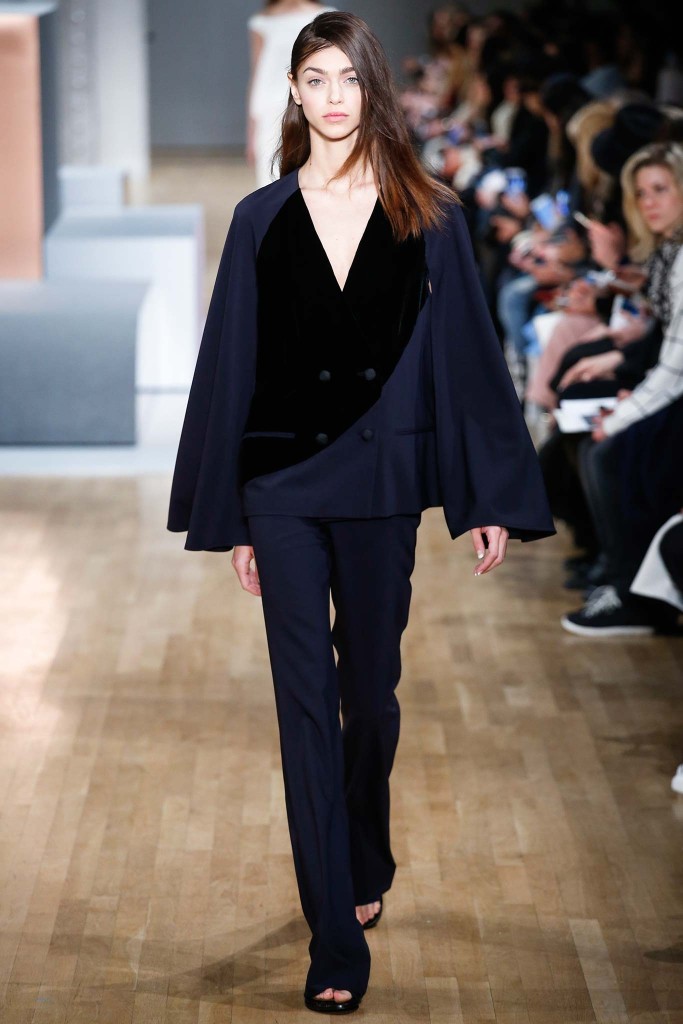 The consistent clean lines and sensible style of the designs season after season is the reason Tibi's collection is a favorite of The Brooklyn Stylist. The fall collection is inspired by the Inuit culture, the idea of Arctic and practicality meeting style.
The range of eye-catching pieces in cool colors, over-sized cuts and contrasting textures gives a modern eye into the world of the Inuit peoples. The juxtaposition of the "icy" palette and the warmth of the fabrics reminds us of comfort.
Notable looks include a lilac crew neck sweater with color-block cream with tan trousers and a grey wide-legged jumpsuit paired with tan and grey, over-sized mohair and shearling coat. The collection also featured strong tonal looks: a deep burgundy sweater and culottes duo and an all navy ensemble with a long flutter-sleeved two-tone blazer and full-length trouser.
To keep up with Tibi and their fall collection follow @Tibi or go to Tibi.com
images via Style.com