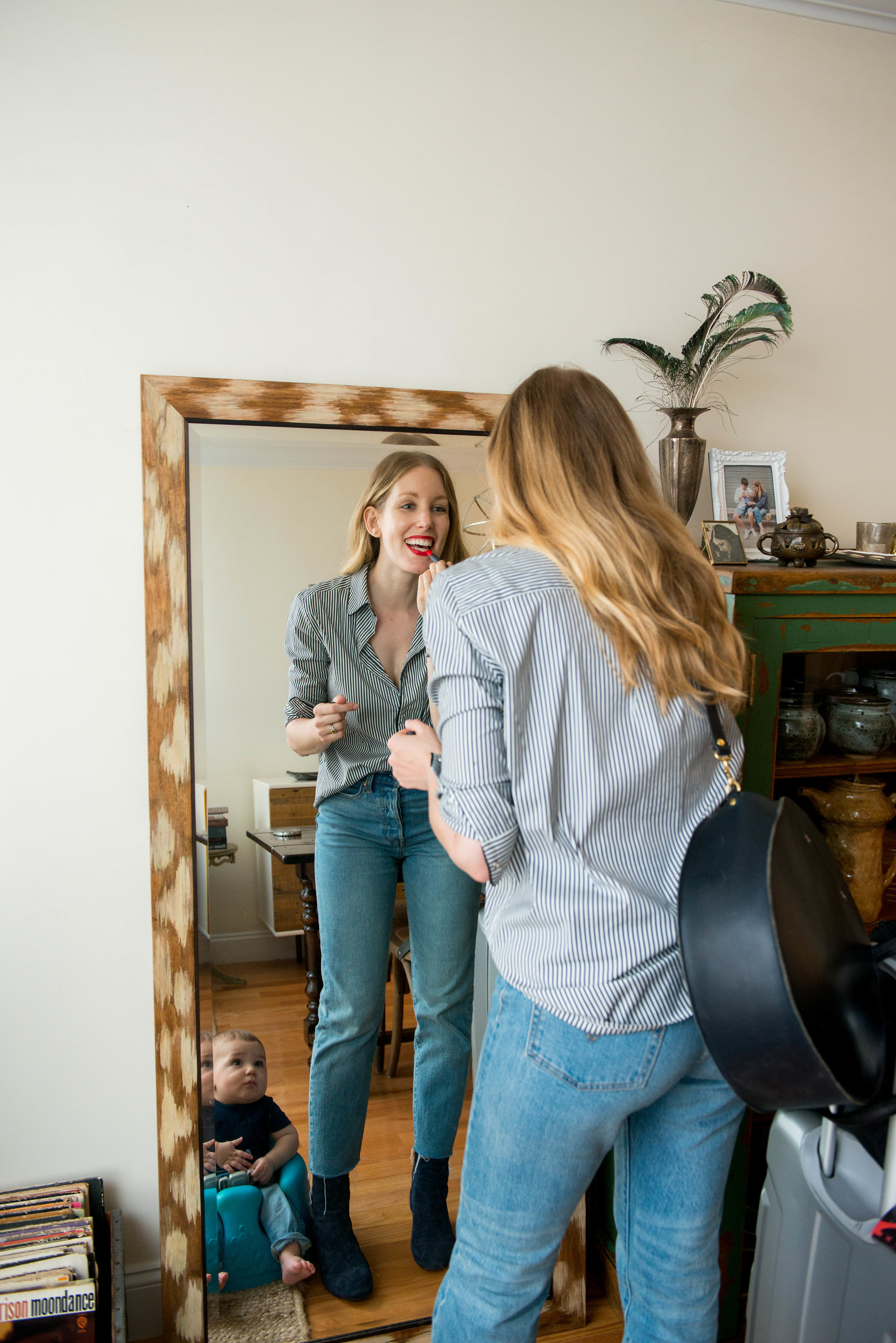 If you've been following my journey the past few months, then you know that I've been juggling working as a freelance fashion stylist, blogging and motherhood. As if that's not tough enough, throw breastfeeding into the mix and it's a whole other element to this balancing act.
I'm not going to lie, it's been HARD. Still, I wouldn't trade it for the world. I feel so fortunate that even at over 6 months in, I'm still able to provide breastmilk to my little guy who's growing so well.
It's kind of incredible how when I breastfed exclusively he ended up in the 95th percentile in height (now 98th). I'm also amazed how my body just knows if he's going through a growth spurt and needs more or when he's sick, that the chemistry changes to combat with antibodies. It's also helped me get nearly back to my pre-pregnancy weight (I gained 55 lbs and I'm currently less than 10 lbs more than I was) because I burn so many calories from nursing. Most of all, it's been a special way to bond and feel close to my little one. If I'm working all day, there's nothing like that cuddle I get for 20-40 minutes at the end of the day.
All of that has been my motivation when there are days I'm so ready to give it up. There are so many times when I've been close:
When I've struggled to maintain a supply while going back to work, so I ended up in tears at a lactation meeting and no one had a solution that didn't stress me out and wasn't supplementing, which sadly wasn't encouraged (which I do now and it's totally okay).
When my father who fed me exclusively formula (which there's nothing wrong with either), asks me, "when can you stop with this breastfeeding thing already?"
When I'm working and I have to excuse myself to go sit in an uncomfortable place, most likely a bathroom, to pump for 10-15 minutes, 2-4 times a day.
When I'm struggling to figure out what to wear because I can't nurse or pump in half of my clothes that I own.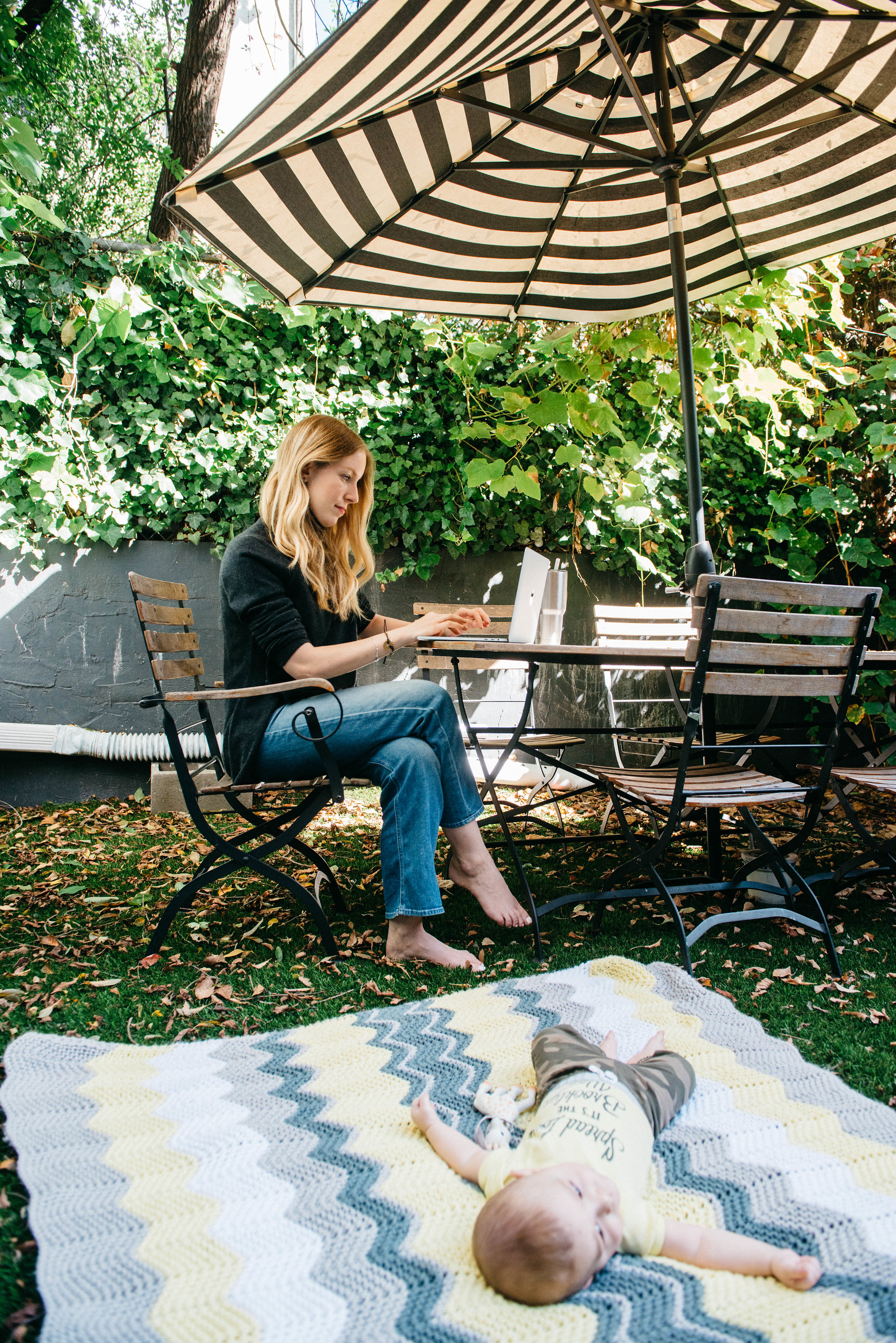 You may have seen my candid struggles and joys on breastfeeding on my Instagram, and one of my favorite resources on pregnancy and motherhood, Well Rounded, took notice. They came over to my apartment recently and got a glimpse of my day balancing work and baby.
They also told me about the most amazing nursing clothing brand called Teat & Cosset, which I ended up wearing in our shoot. I was totally resistant on nursing clothing because it usually looks like, well, clothing intended to breastfeed in. I was pleasantly surprised to see that I would wear these pieces even after I'm done with breastfeeding.
I chose a luxe cashmere turtleneck sweater, which has hidden zips up the sides for easy access and even expands for pregnancy. I posted a live Instagram video and couldn't believe how many mamas went crazy over it. One expecting model I work with even ordered it right away.
This button down also had my name all over it. To me there is nothing chicer and perfect for work than a great fitted button down tucked into high waisted pants. It's kind of my uniform these days. This one has snaps so it's easier to access when my little one is hungry or I'm in a rush at work to pump. It's so good that even my non-mama followers messaged me on Instagram that they wanted it, not knowing it was a nursing top!
If you like these tops, Well Rounded and Teat & Cosset are offering 20% off with the code WELLROUNDED at checkout and they're also hosting a GIVEAWAY. Head to the picture of me on Well Rounded's Instagram for more info.
Read more on my interview with Well Rounded here.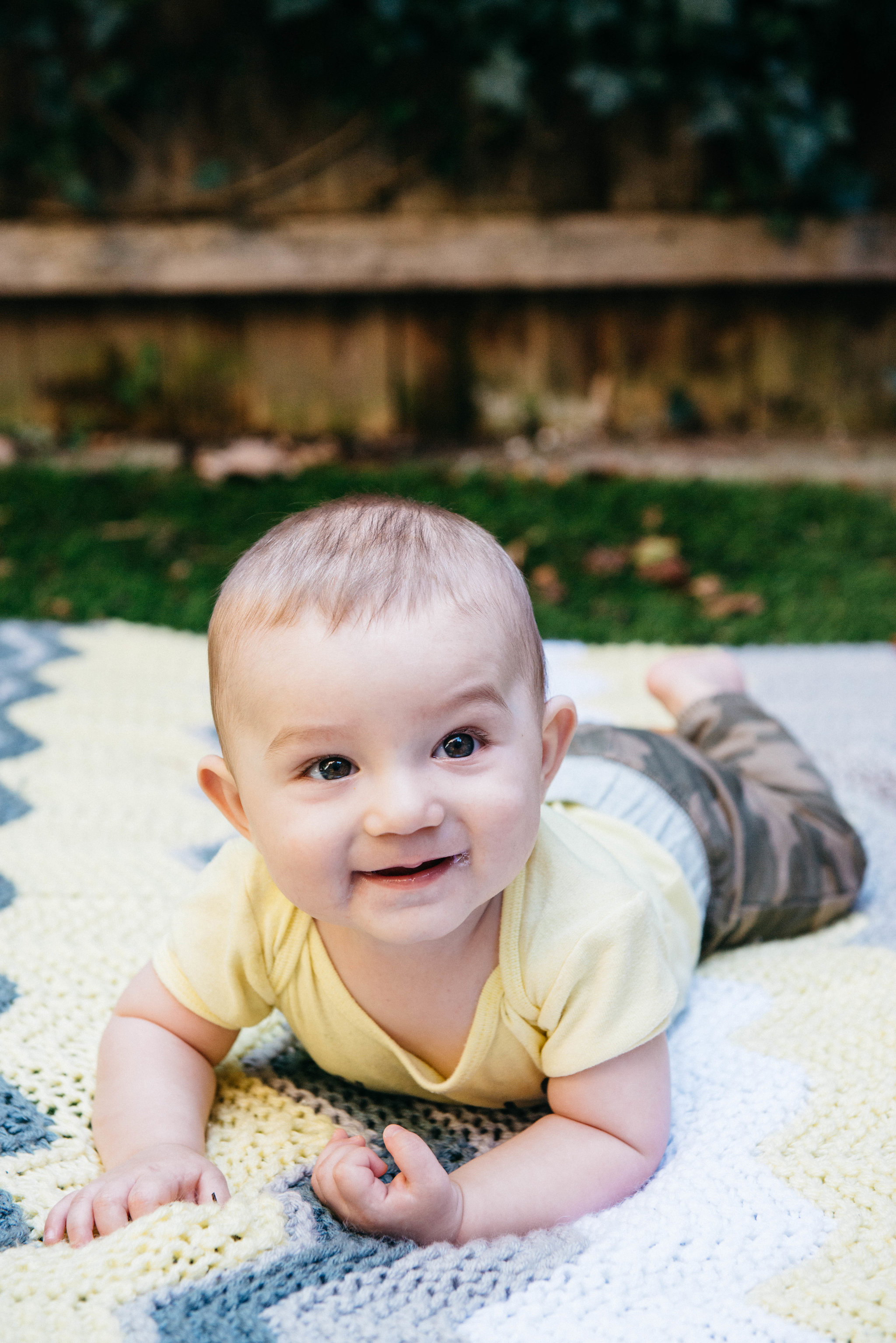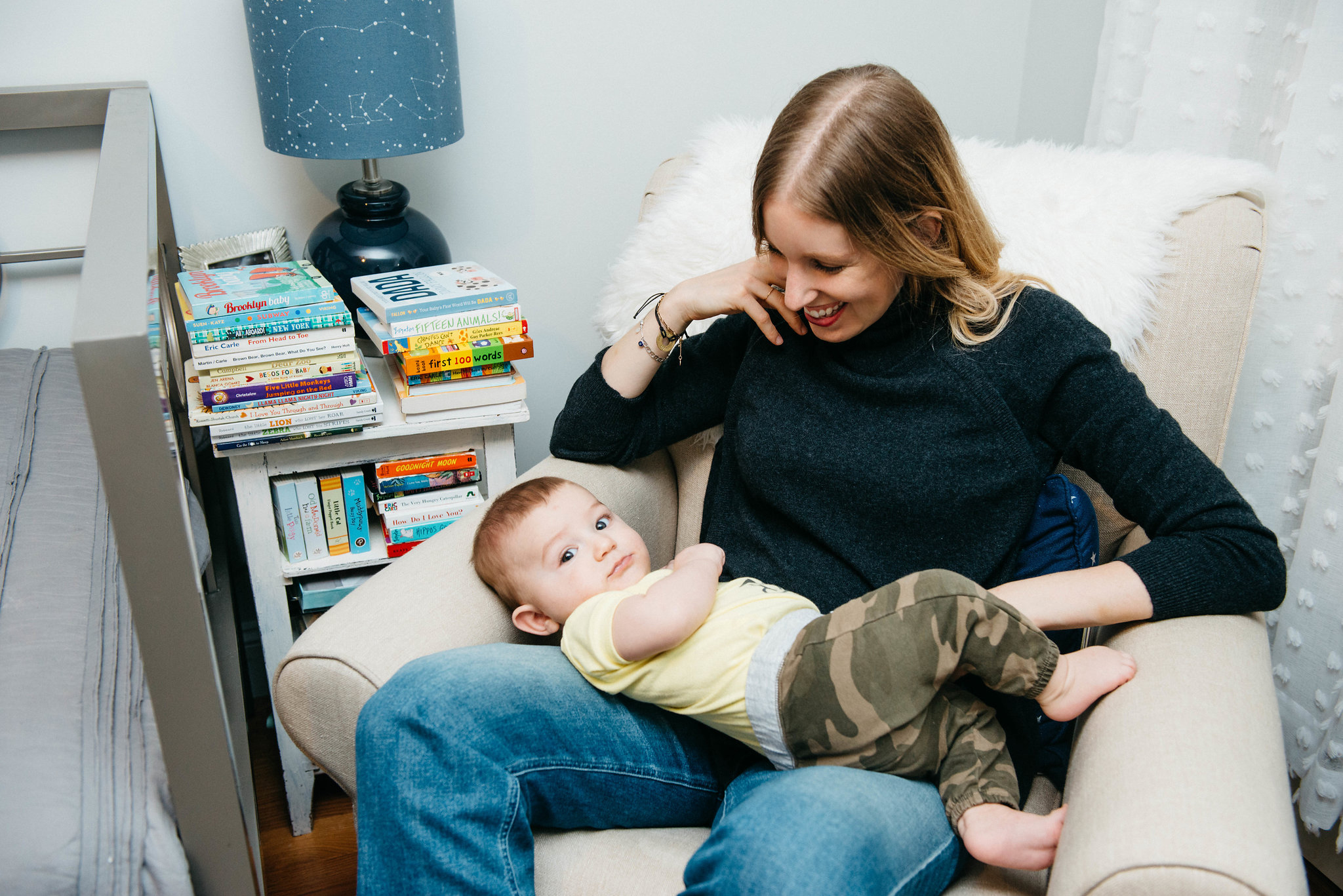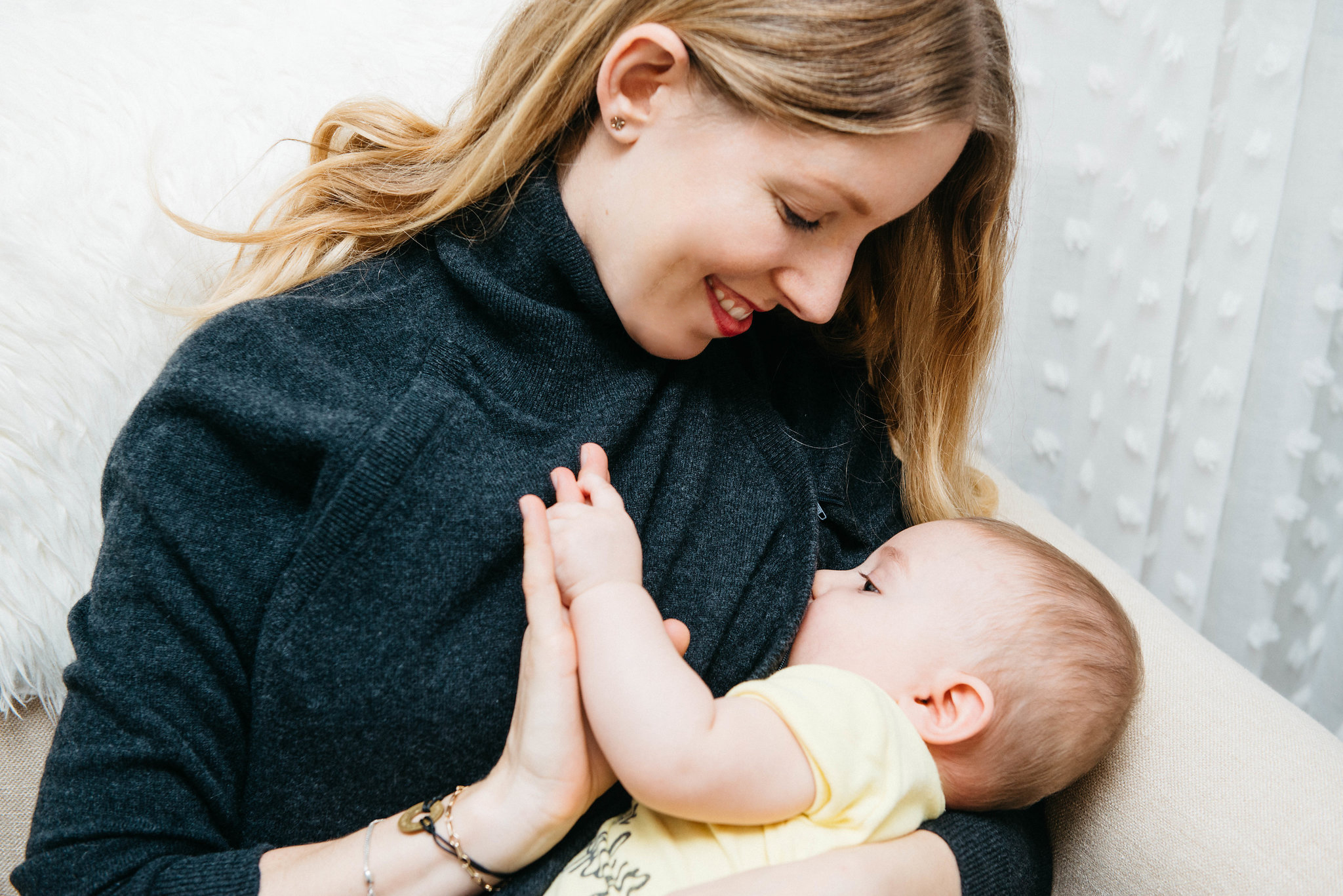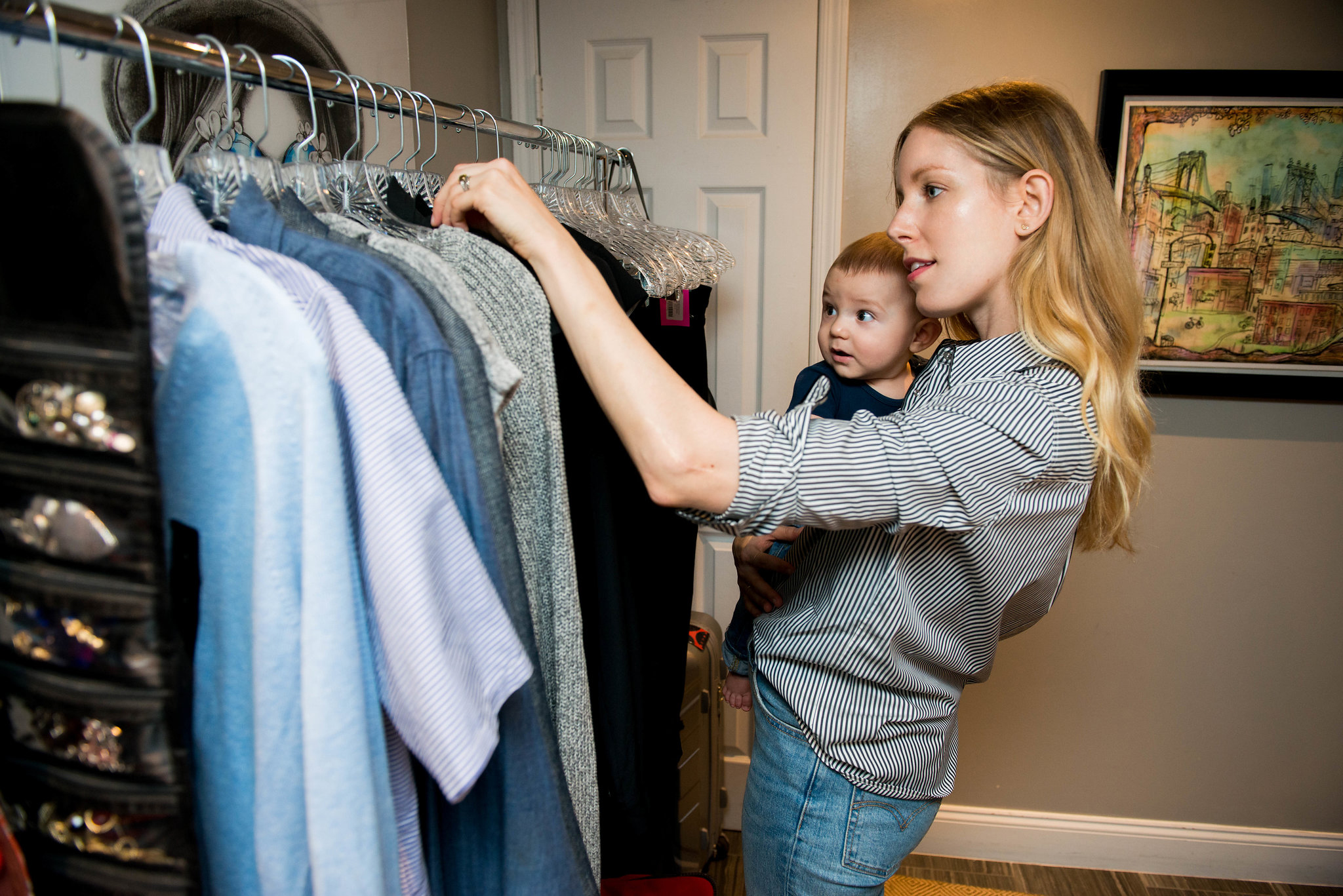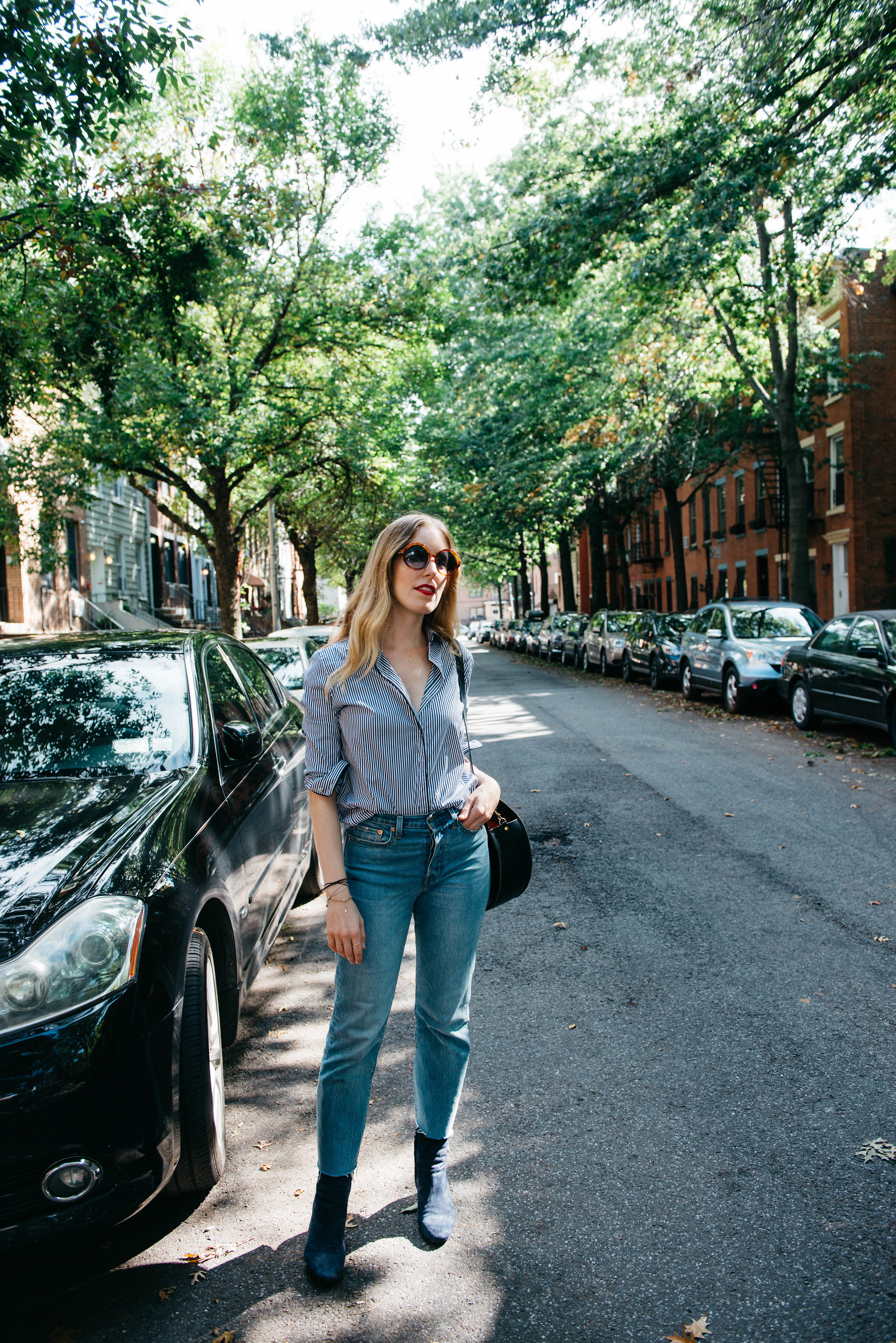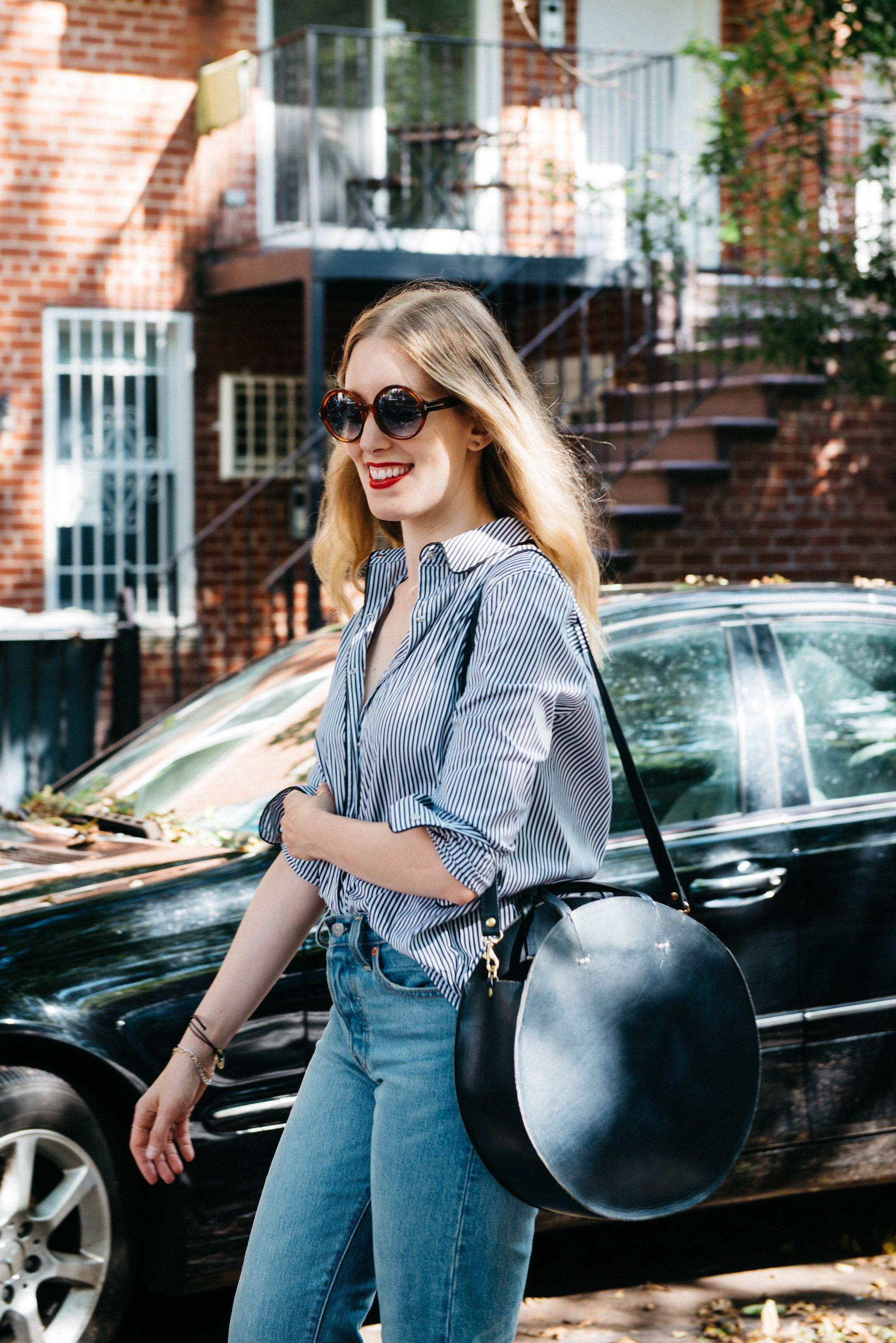 CASHMERE SWEATER & BUTTON DOWN c/o Teat & Cosset 
Shop Teat & Cosset Now for 20% off and Free Shipping using code: WELLROUNDED
 Photos by Stylish Hip Kids Photography
Thank you Well Rounded NY and Teat & Cosset for partnering with me on this post. What I choose to wear and write about is 100% my own opinion.