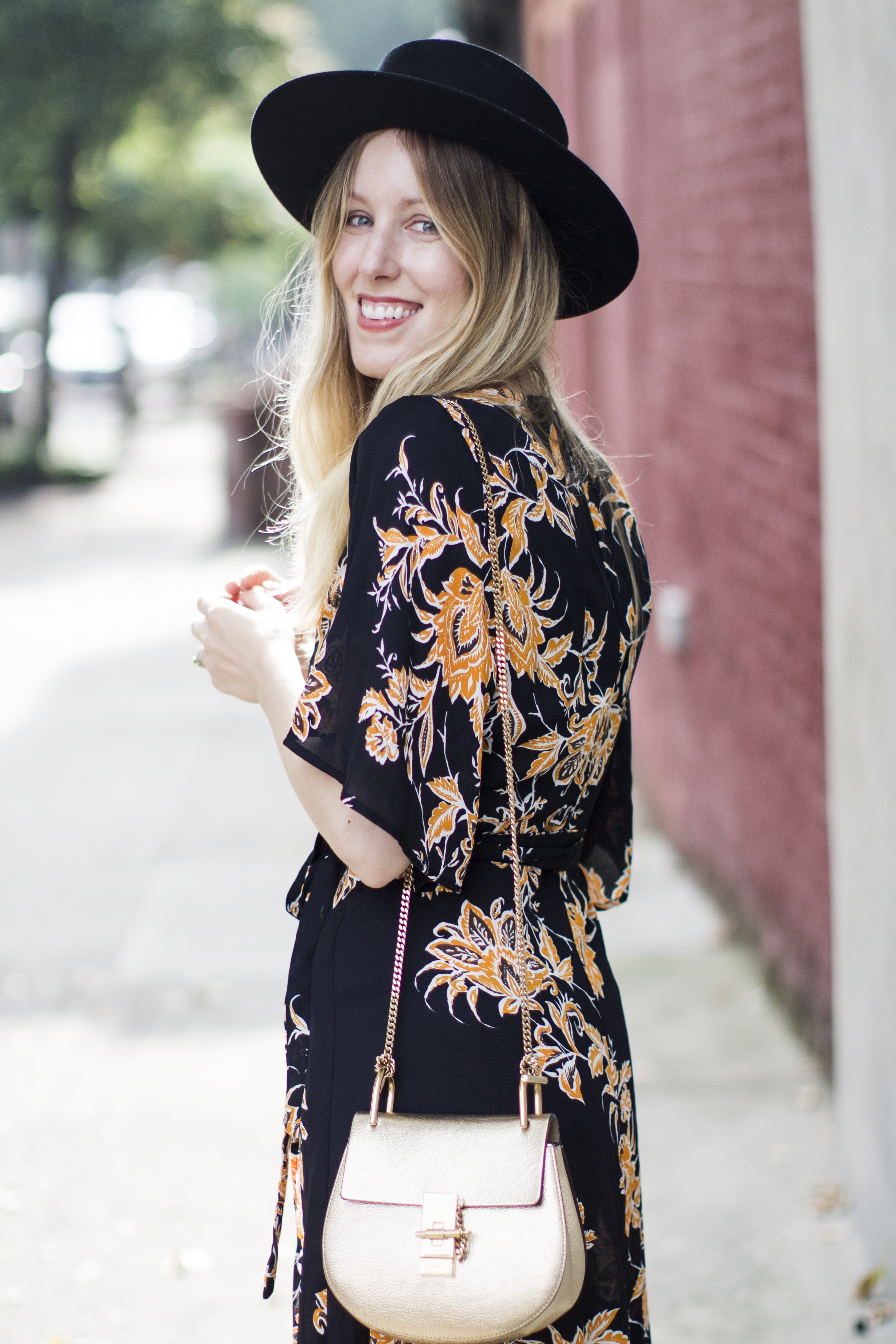 Getting dressed in the morning has changed for me over the past 5 months or so. I usually get about 10 minutes to throw something together, put on makeup, brush my teeth, and if I'm lucky, style my hair. Some days there are multiple outfit changes thanks to spit up or a blow out diaper. I need EASY pieces I can throw on, throw in the wash if I have to, look like I'm up to date with the trends, and most importantly they don't break the bank. I need that diaper money!
I partnered with the site The Easy Lady this season to feature a couple of ways I would style their pieces. I have to admit that some of the pieces I felt a bit like I'm too old / mom for (no crop tops for me!), but for the most part there are so many affordable trendy pieces that I could still wear without feeling like I tried too hard to be fashionable. I love that there are so many pieces that are my style (bohemian/70's/with a NYC edge).
While there are a ton of summery pieces I'd live in on the site, I chose this fun wrap dress because I knew I could wear it going into the fall too. There's nothing better than a cute floral dress that you can wear with sandals in the summer and then boots in the fall. Also a bonus if it makes you look skinny! The wrap dress silhouette creates a nice illusion of minimizing the waist. Even the hubby remarked, wow it doesn't look like you had a 9lb baby a few months ago! Instantly this is my new favorite item in my closet. For only $26 I'm going to have to get a few more!!!
I also chose this cute boho top because when I can't think of what to wear in the morning, my go-to look is a blouse tucked into high waisted jeans. It feels so retro but also fresh to me, and not to mention flattering. I will say that it didn't look like the image on the site, but I really can't complain about it. For $20, I don't think you would either! I would suggest sizing up because it was a little more fitted than I like my tops to be. I would still be living in it.
I threw both of these pieces in the wash right away to see how they would hold up and I have to say I'm so impressed that I didn't even need to steam out the wrinkles before wearing. That's another mommy win.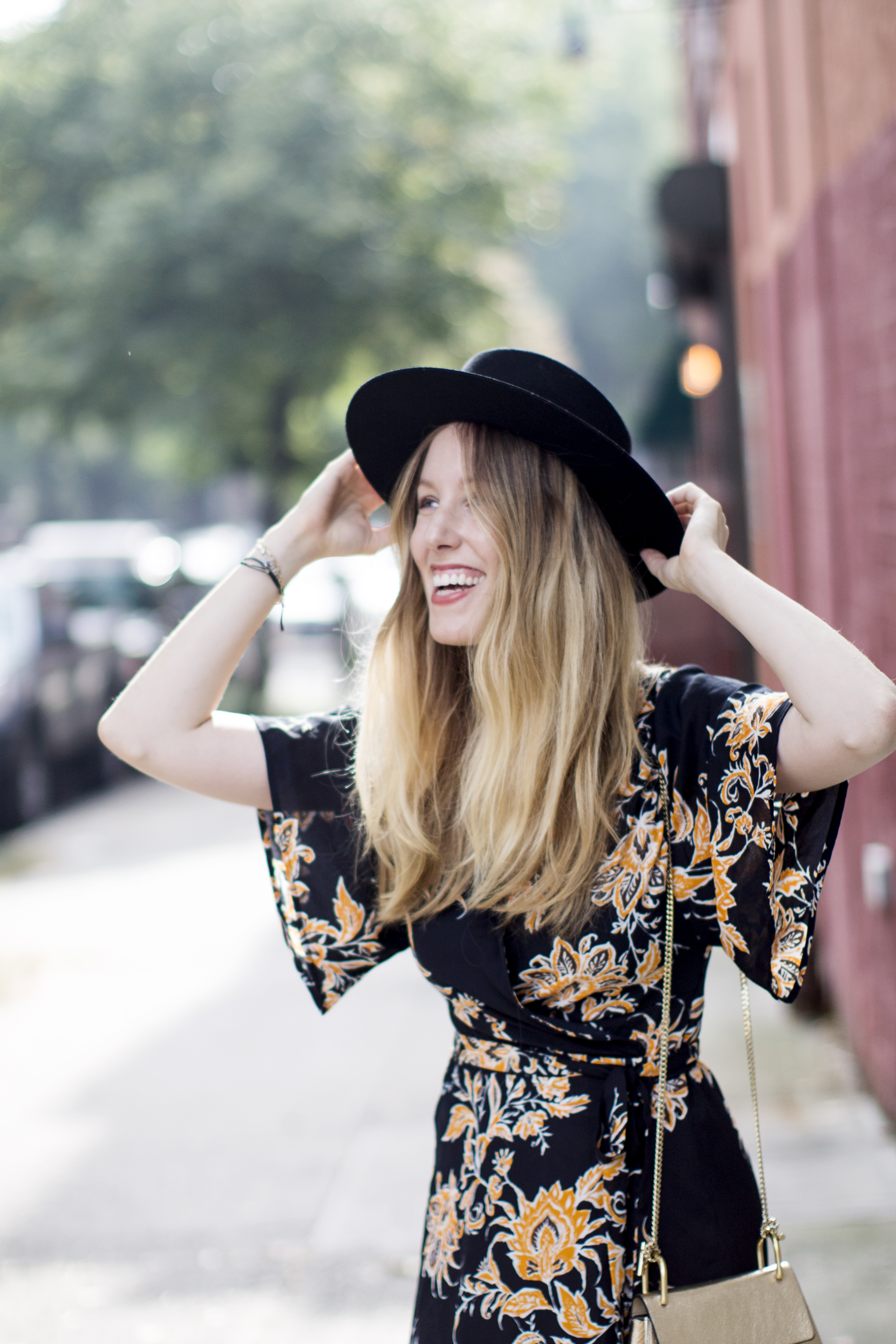 FIRST LOOK: The Easy Lady DRESS (c/o) // Kin The Label HAT // Acne BOOTS // Chloe BAG 
SECOND LOOK: The Easy Lady TOP (c/o) // Levi's JEANS // Dune London BOOTS (c/o) // vintage BAG // Tom Ford SUNGLASSES (similar) // My Intent engraved BRACELET (c/o) // Alex and Ani BRACELETS in silver and gold (c/o)
Thank you to The Easy Lady for partnering with me on this post. What I choose to wear and write about is 100% my own.