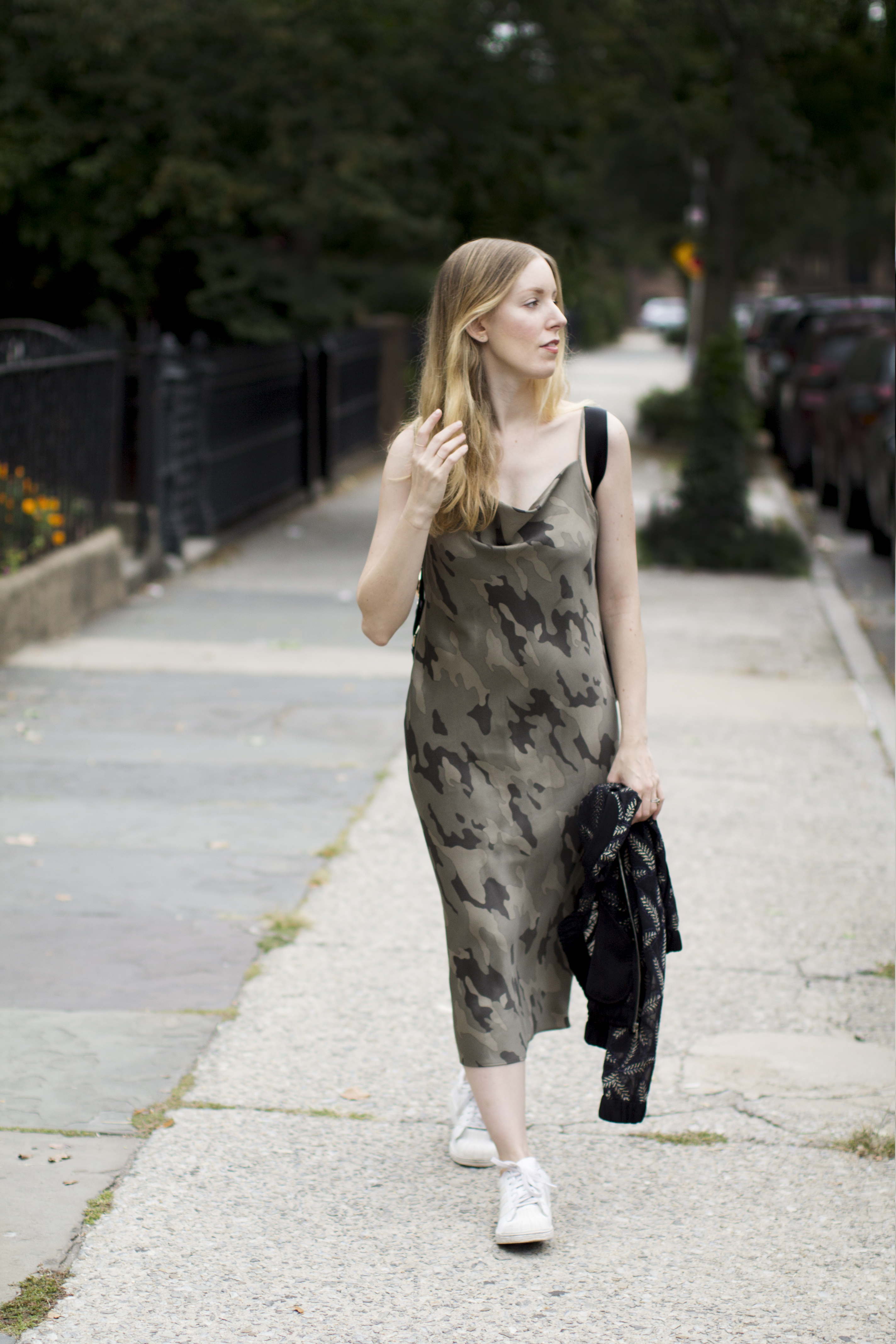 I usually can't relive a trend once it's already happened. When I saw that the slip dress was making its comeback, I resisted for a while. I thought 2 things:
I did that in the 90's and I don't need to go back to that.
No way could my mom bod look good in one of those the way my pre-pubescent Kate Moss type body was able to rock that look.
Well, never say never right?
Here I am telling you that the slip dress is something you're probably going to want right now. They've been seen on street style fashionistas for the past season or so, layered with a fitted white tee. While I loved that look in the 90's (yes, I even wore one that came with the white tee attached), I just can't go back there. I'm doing it in a more sophisticated way this time around.
This slip dress from Banana Republic is actually what convinced me to go back to the trend and even stock up on them this season. I love that the army print is totally unexpected for this silhouette. It's also incredibly flattering, as it's not like those very thin slips I used to wear that can show every ounce of my cellulite. It (no pun intended) camouflages everything with its thicker material and not skin-tight shape. The best part about it is that I've gotten everything from spit up to my lunch on it and I can throw it in the wash!
When you think of the silky slip dress, you think of getting dressed up, but in my life these days, that rarely happens. I'm usually running around on shoots or with a baby in tow so I dress pretty casually. I like to dress my slip dresses down with a casual pair of sneakers like the ones I'm wearing here (I just bought a second pair with gold too!). I've been layering OVER it instead of under this time around with a favorite bomber jacket. When the weather gets a little cooler I can't wait for the oversized cardigan to make its return as well because I'm definitely throwing that over, and maybe this time around with a little hanging off the shoulder so it's less 90's grunge and more street style—and stylish mama—ready.
Would you wear a slip dress and how would you wear it?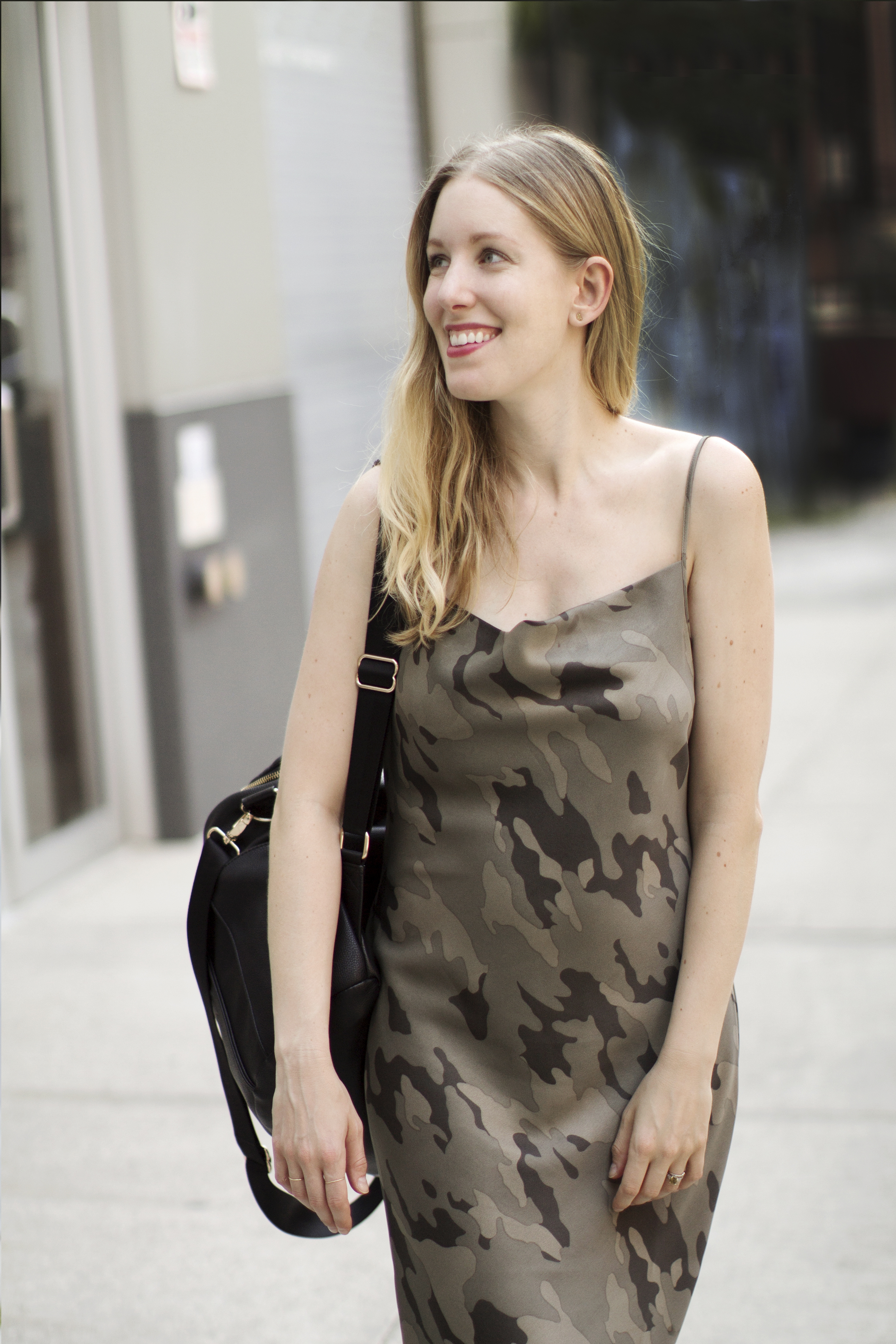 Banana Republic slip dress (c/o) // Adidas sneakers // Fawn Design diaper bag backpack 
{SHOP THIS POST}