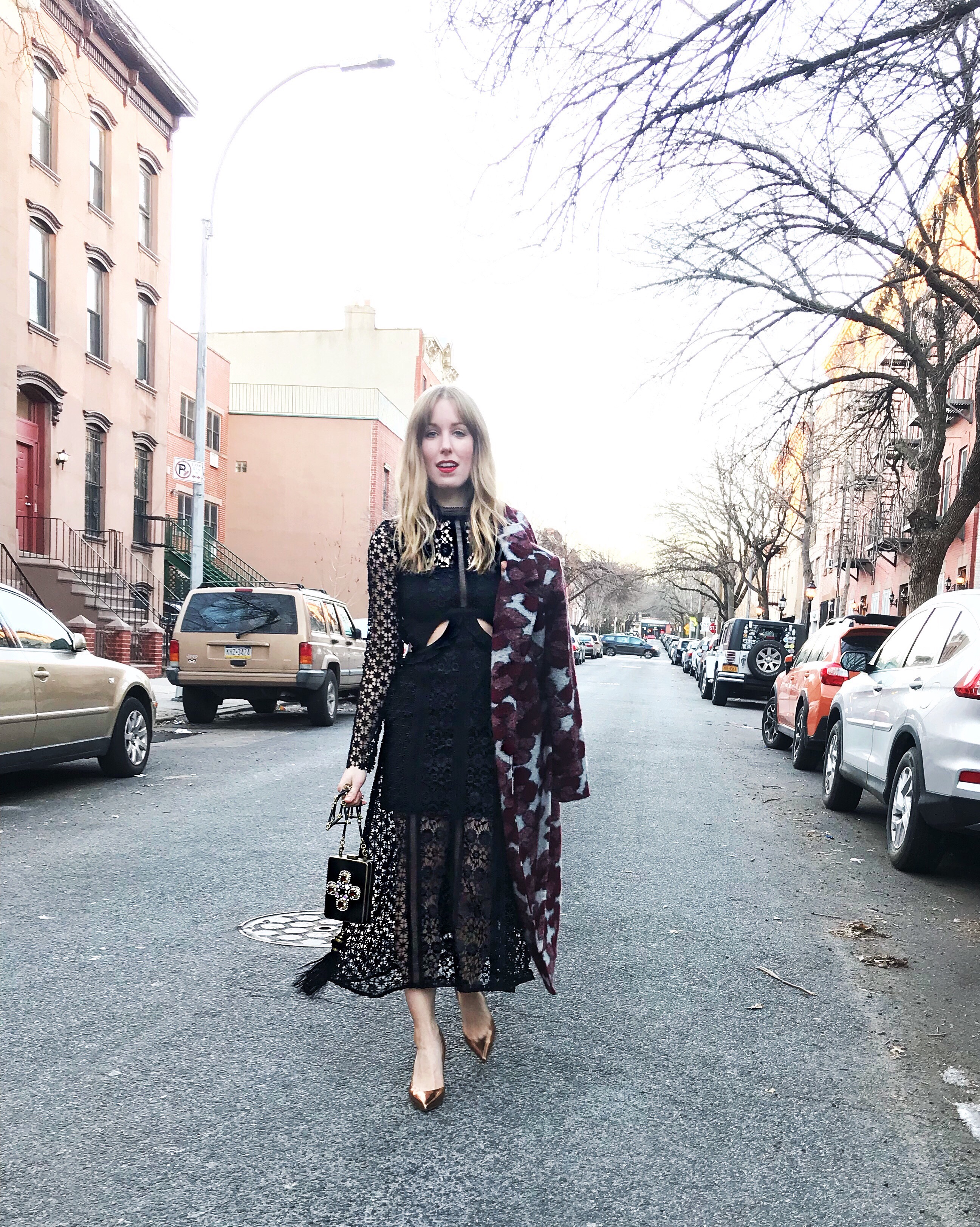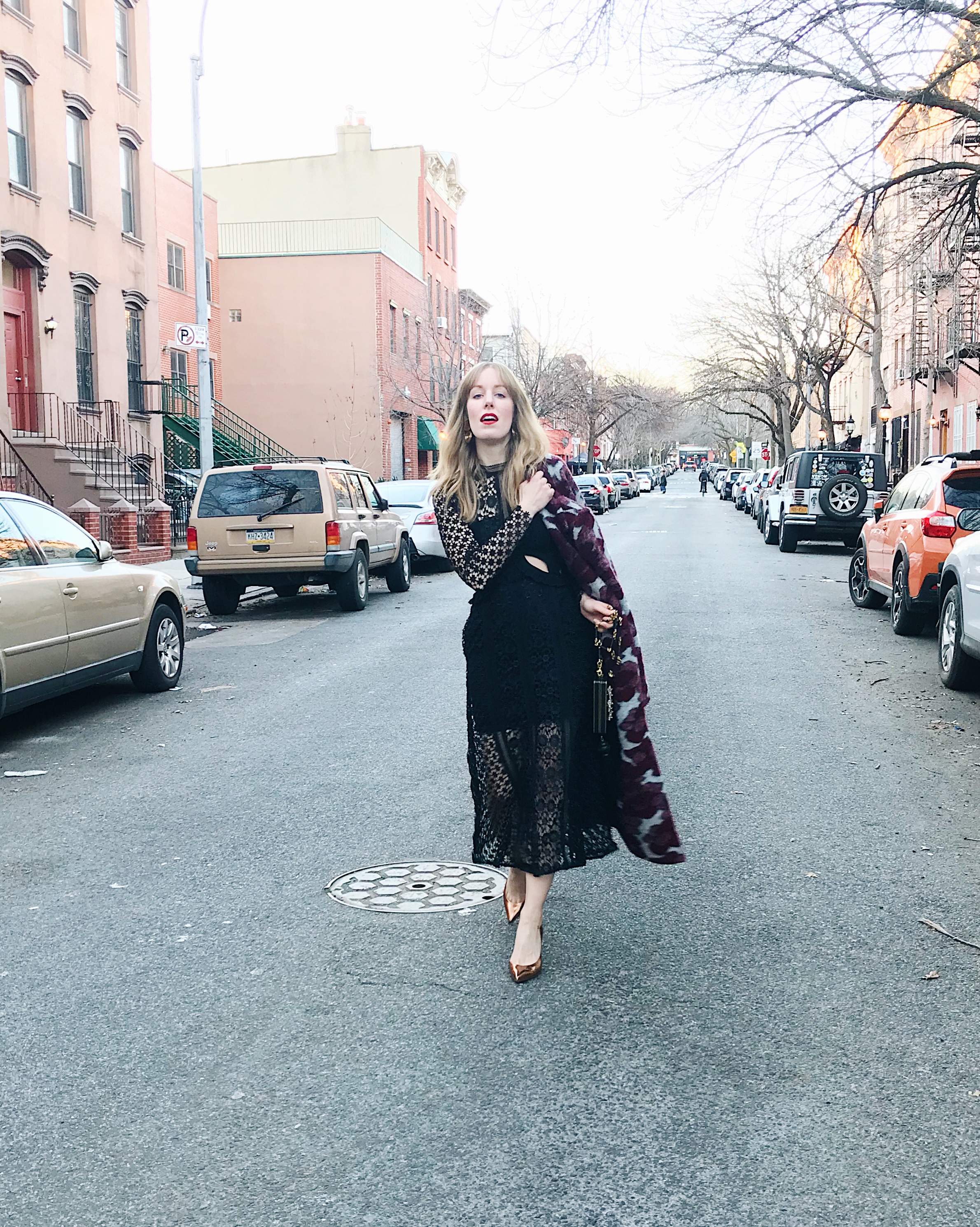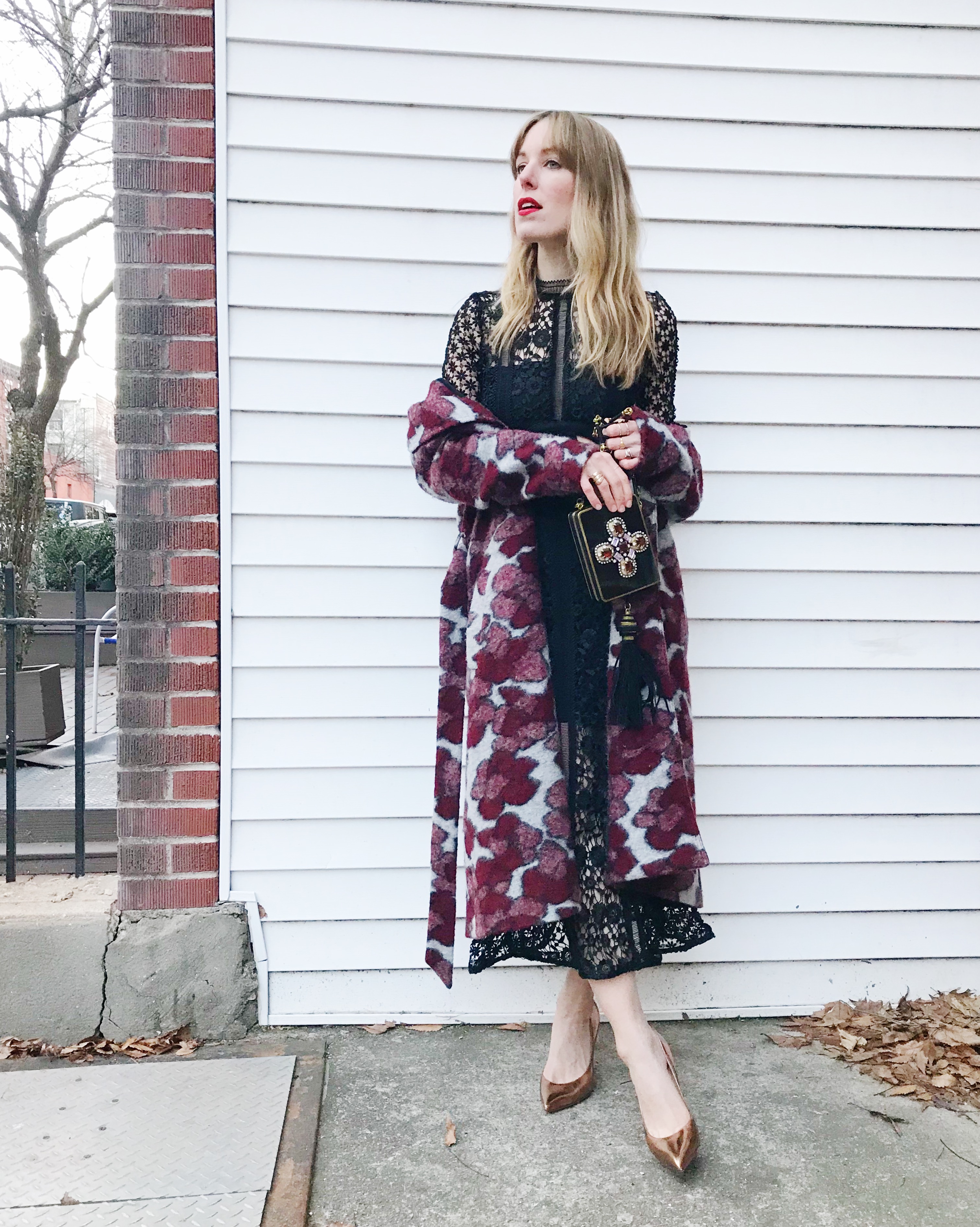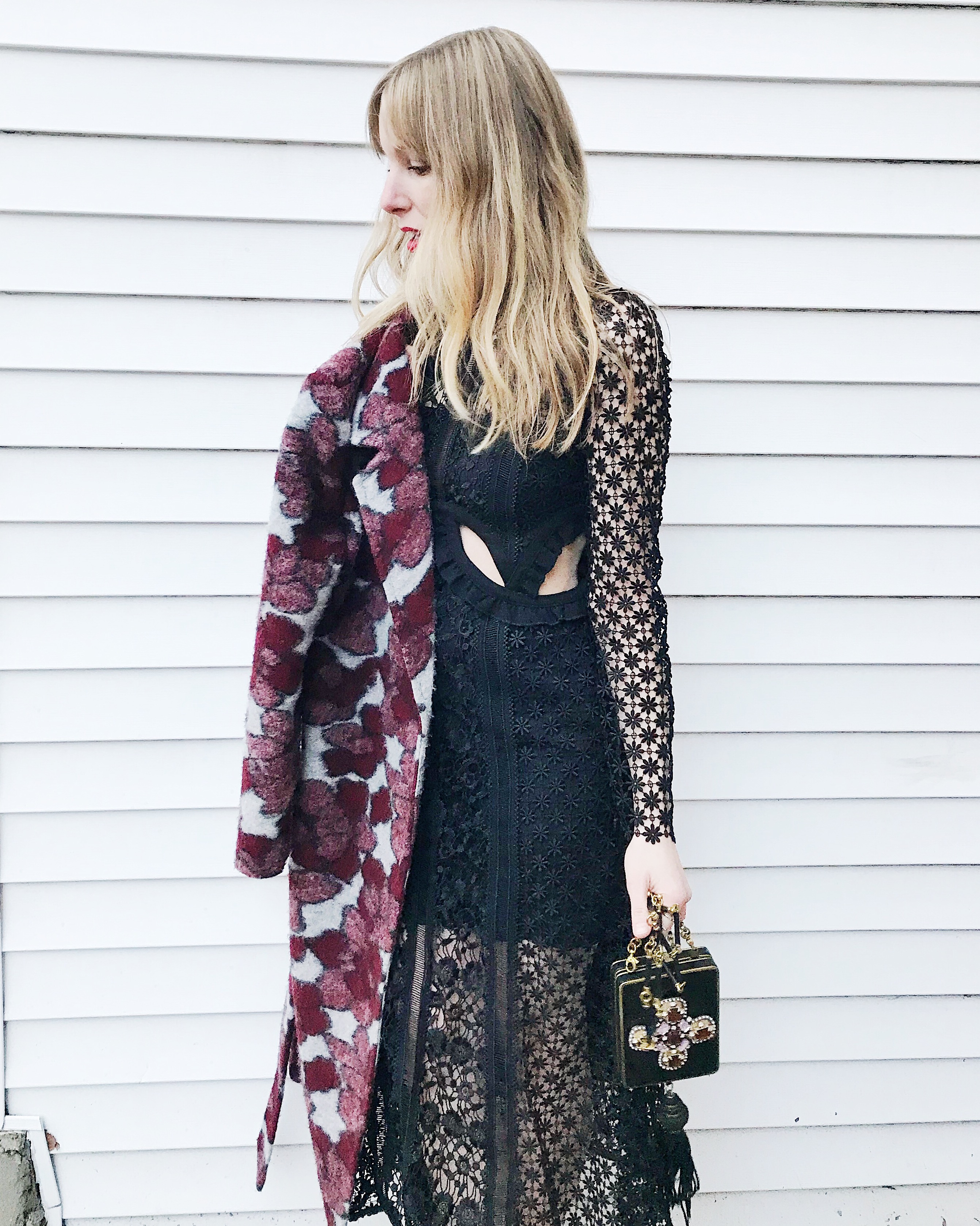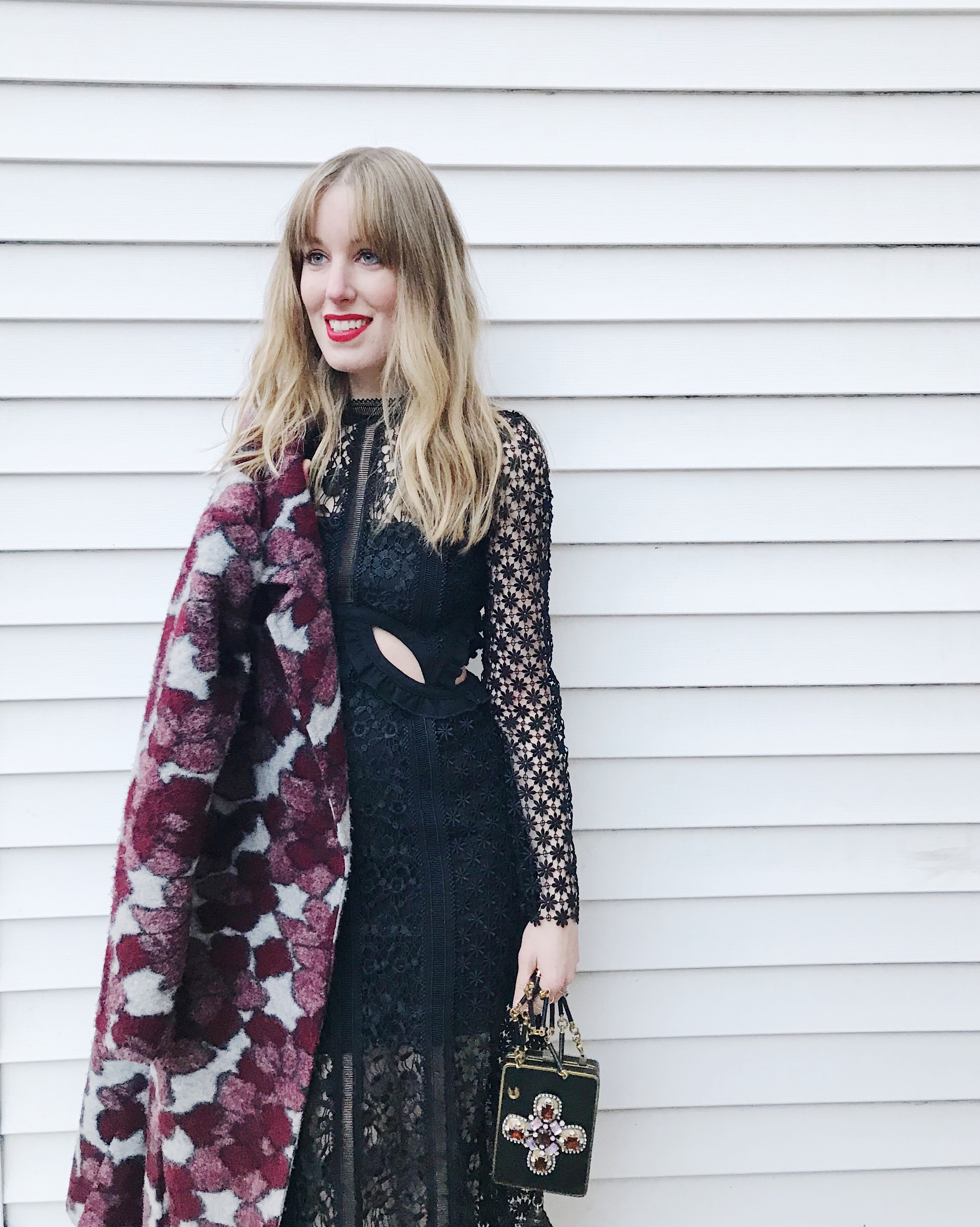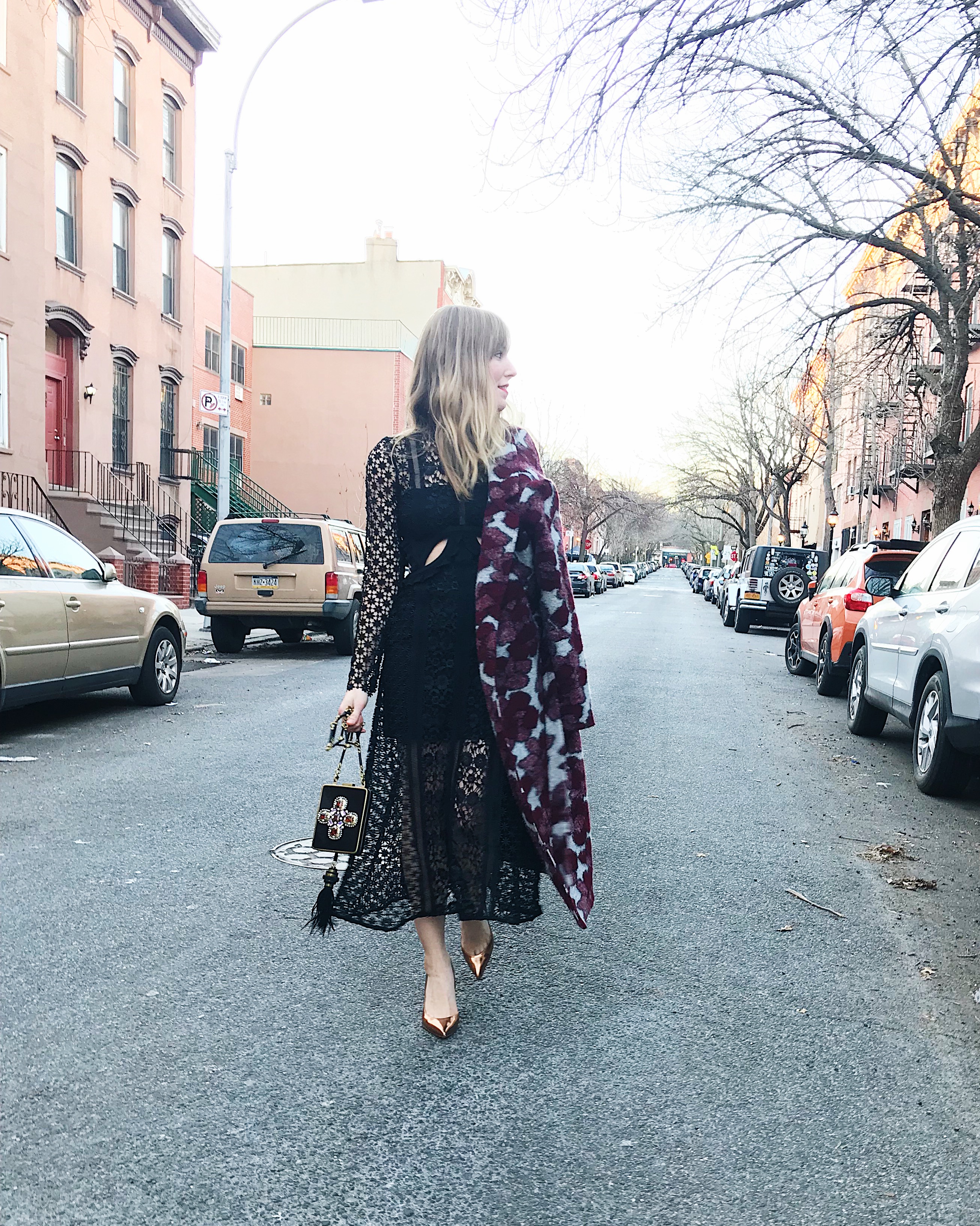 Don't be fooled. You may think I have a closet full of expensive designer clothes that I spent a fortune on, but don't judge a book by its cover. Even before I had a baby, I've been pretty frugal. I'd rather spend my money on a memorable vacation than a designer handbag. It doesn't mean I don't want to wear said designer handbag.
Yes, I'm a stylist living in one of the most fabulous cities in the world. I often hob-nob with some fashion industry folk and the occasional celebrity, but more often than not, you'll probably catch me wearing Levi's, a Madewell tee, and accessorizing with spit up on one shoulder and a baby on the other arm. Just the other day I actually had a model pull baby food out of my hair. My life can be far from glamorous as a mom, but I still want to dress like it is. 
I'll let you in on a little secret. I don't pay full price for my designer fashion. More often than not, I don't even buy it, I rent it. It's my biggest "mom hack" and it helps me allocate my resources for things I actually need like diapers.
This past weekend I went to a fabulous wedding in Gramercy Park and needed a dress that was equally as fabulous. I'll spend $200 on jeans that I wear every week or $500+ on a handbag I'll wear daily, but there's no reason to splurge on a dress you maybe get a wear or two out of, right? I got this expensive designer dress for it and only you reading this probably know that I didn't spend a paycheck on it.
I'm lucky that I get access to amazing sample sales living in NYC (like the Louboutin one where I scored the heels you see here for a quarter of the price and the Tory Burch runway bag also in these images, which I found for a steal!). I know that's not realistic for everyone, so here are my stylist sources where you too can fake an expensive wardrobe… plus some insider and discounts invites to them from moi.
RENT THE RUNWAY UNLIMITED (get $30 off with this link)
Rent The Runway Unlimited is my best kept secret, which is starting to be not so secret. 90% of the time when someone asks me "where did you get that?" I let them in on my little secret about this service. For only $139 / month you get 4 designer pieces at a time. When you're sick of one or all, just ship them back in the garment bag that zips up into a package, slap the label on and drop it off to be shipped. Within days you'll get new pieces sent to you at your choosing and you have a forever rotating closet of designer fashion. I plan my shipments around events, so this Self-Portrait lace cut-out dress you see here I ordered for a wedding I had to attend and then will (reluctantly) ship it back when I'm done with it. No dry cleaning necessary. I've sent back and rented pieces I love again just so I didn't have to clean them. I've held onto pieces like this Hutch coat, all season long too. You'll never say "I have nothing to wear" again!
POSHMARK (sign up and get $5 off with code LIZTEICH)
Another favorite secret of mine is the only resale app Poshmark. I sell my old designer and even fast fashion pieces on there and I don't feel as guilty when I splurge on new items because I can make money and buy pieces pre-owned at a discount. I once sold my Givenchy Antigona bag from the price I paid for it. My favorite purchases from here were this trendy rattan circle bag, my Fawn Design diaper bag, and my Karen Walker sunglasses. I also like that you can find unique pieces like the Frye leather fanny pack that I use as my styling set bag that I got on here, which is so unique and kind of my signature on photoshoots. The best part about buying from Poshmark is that you can be confident that you're buying authentic designer pieces, as anything over a certain price point gets checked before getting shipped to you. That's something that always made me wary about buying on other resale sites.
VILLAGE LUXE (invite code: THEBROOKLYNSTYLIST)
Did you ever have that fashionable friend that you just want to borrow her whole closet? Village Luxe connects you to those friends (currently only in NYC). It gives you access to all of the most stylish women in NYC from stylists like me, to influencers, to editors, etc. and their collection of fabulous designer and unique pieces. I have everything from these heels to my vintage finds on there and have rented some pretty fabulous outfits for New York Fashion Week. It's beyond renting a dress for a wedding or event. You can actually wear high fashion right off the runways and shop from closets that are your size, from head to toe.  You can wear Chanel for $50 for the week and then give it back! If you want to borrow my Louboutin's seen here, they could be yours. May I suggest styling them with this Marchesa dress?
SNOBSWAP (get $25 off your purchase of $200 with code: THEBROOKLYNSTYLIST)
I'm addicted to consignment shops, both selling and buying in them, but these days I never have the time to go to them. SnobSwap is a genius app and site that connects you to the best consignment shops with edited and current designer fashion. You can shop it all from the comfort of your home or wherever you are with your phone. Everything is hand selected and vetted for authenticity, so you're knowing you're getting the real deal. One of my favorite purchases on there was this Acne leather jacket.
Self-Portrait DRESS // Hutch COAT // Christian Louboutin HEELS (scored at a sample sale) // Tory Burch Runway Collection BAG (scored when Shopbop's flagship was closing) // vintage EARRINGS
This post is not sponsored, but I have worked with all of these brands in some capacity and honestly support them all. What I choose to write about and wear is 100% my own.