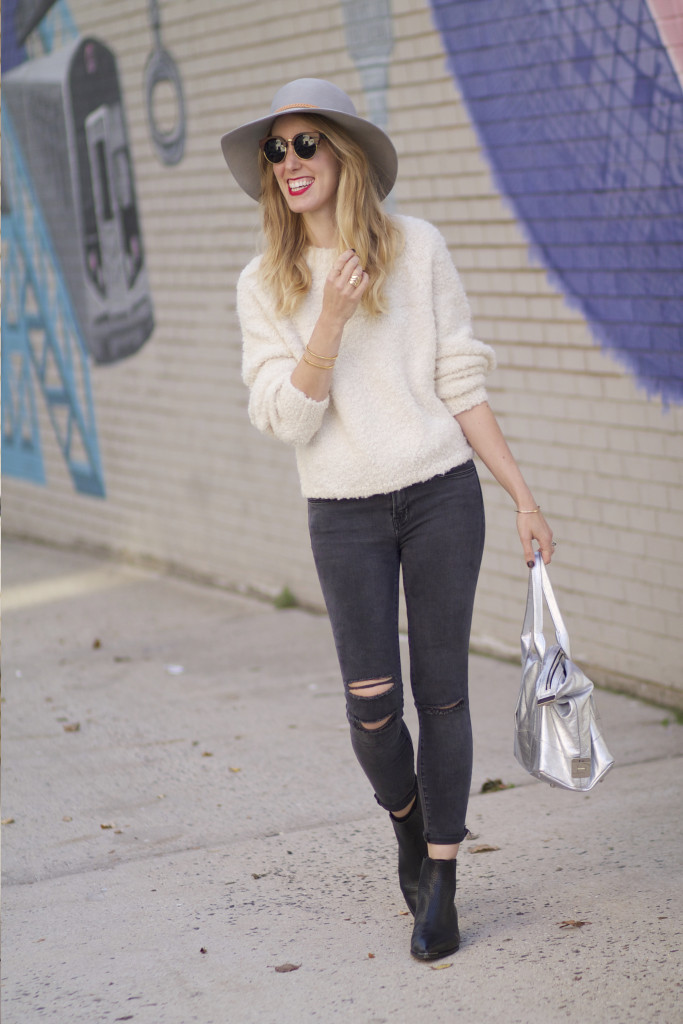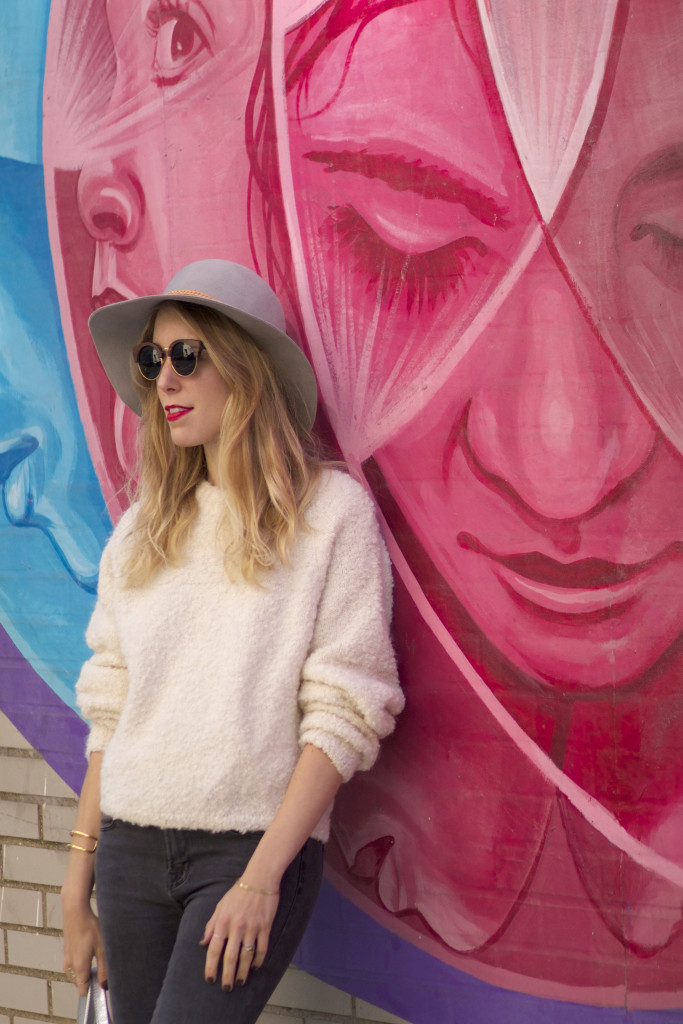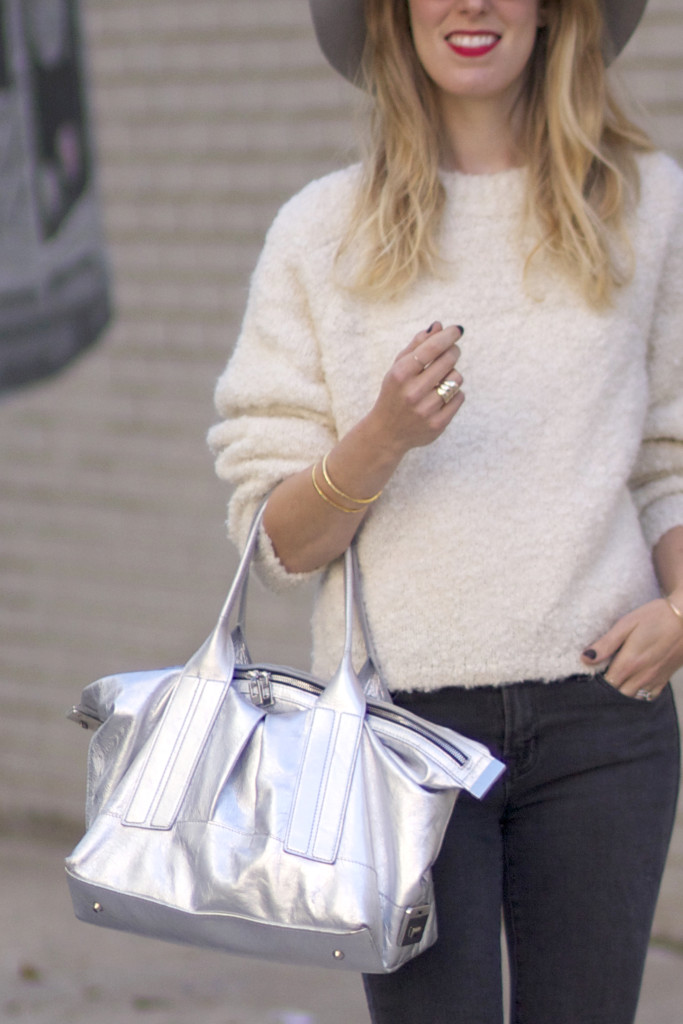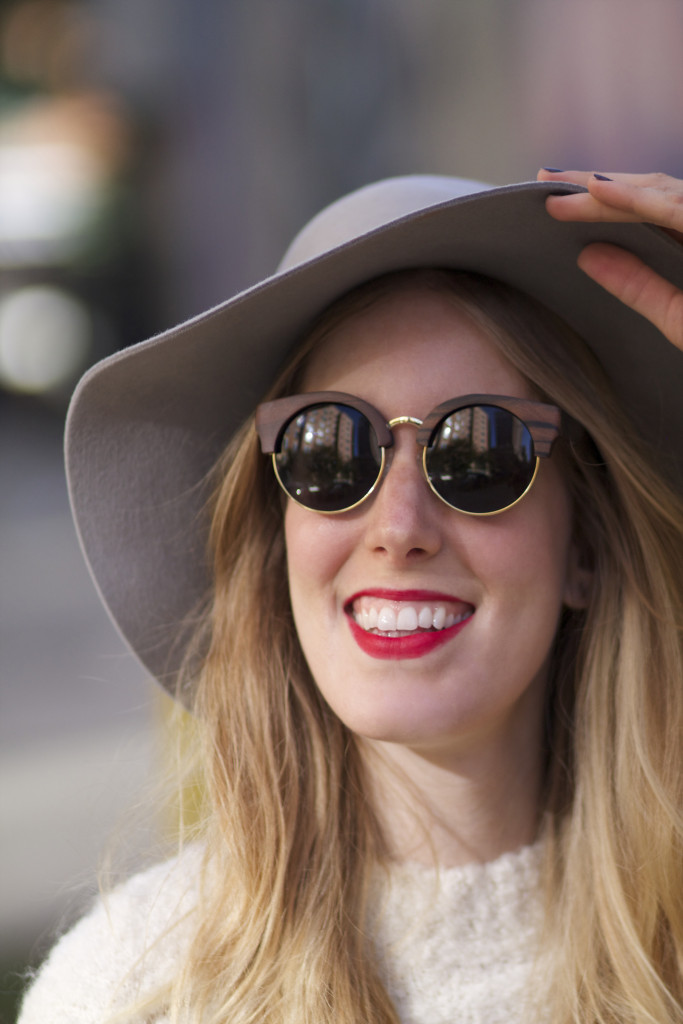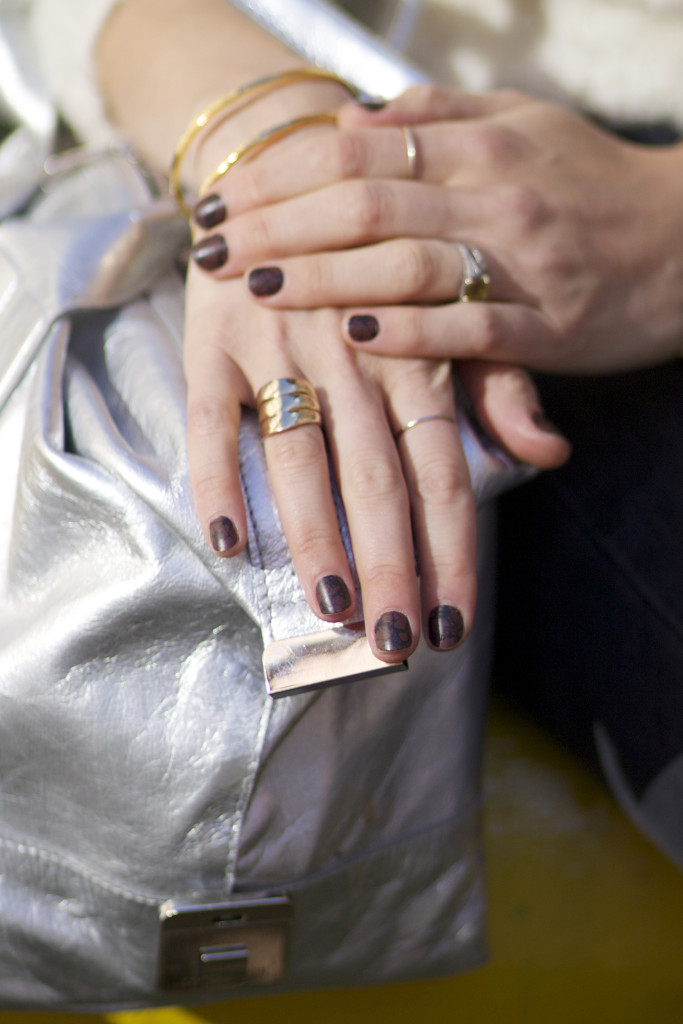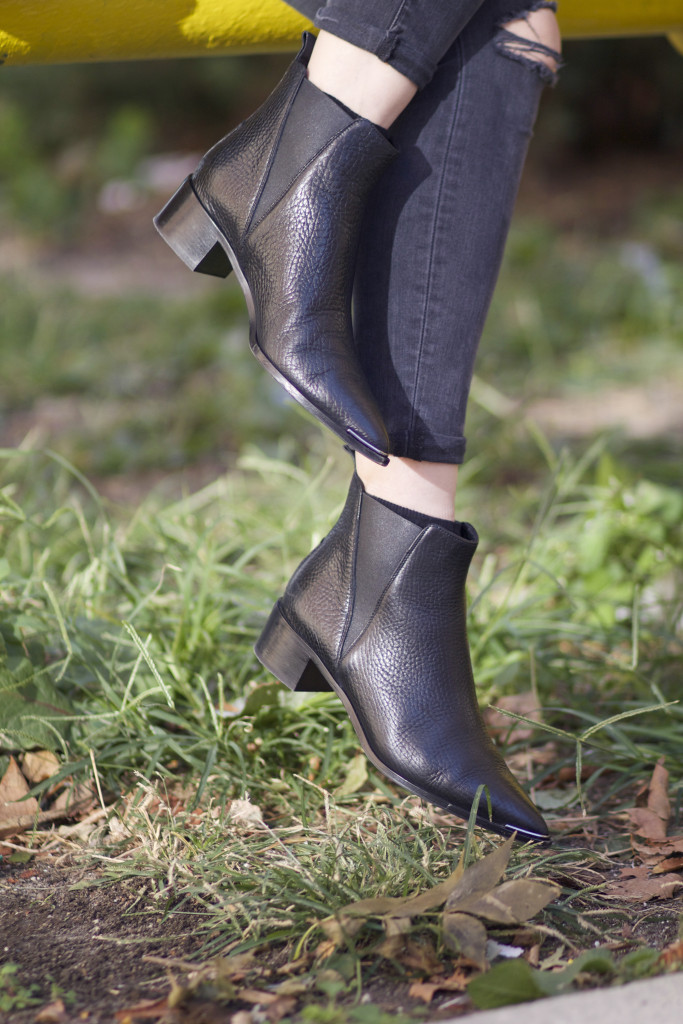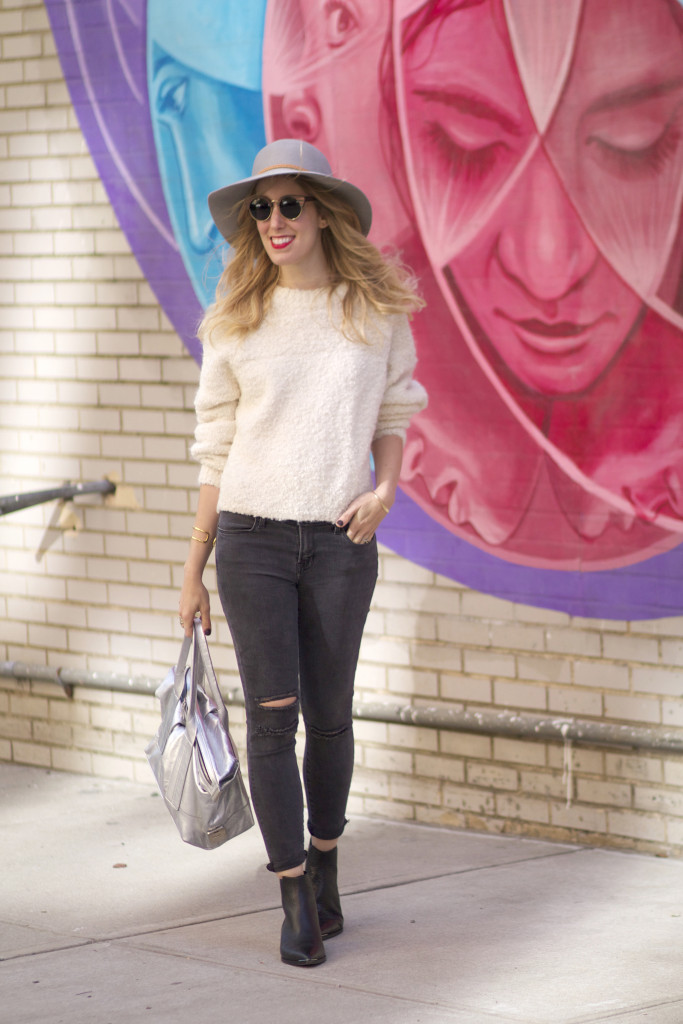 Isabel Marant sweater (via Gilt, similar here) // J. Brand jeans // Acne boots // Eugenia Kim hat // Finlay & Co sunglasses // Joanna Maxham handbag (c/o) // Gorjana cuff via Rocksbox (c/o) // Nashelle custom bracelet (c/o) // Jamberry x Nicholas K nail wraps (c/o)
The thing I love most about my work life as a freelance fashion stylist is that every day is different. I may be running around the city, meeting with clients, or working on a photo shoot depending on the day. As a city girl who leaves in the AM and may not return until late at night if I go to events after work, I need to wear an outfit that goes from one moment to the next. I think I finally found my perfect outfit match.
These boots have been on my wishlist for a while now because they're classic yet striking, the pebbled leather won't get destroyed with how hard I am on my feet, and they are the perfect heel height that gives me a little something but I can still wear all day.
It's not a surprise that I'm an Isabel Marant fan I'm sure, but this cozy sweater is great for the transitional season when I don't want to worry about schlepping a coat around all day. I scored this one at the Gilt Groupe warehouse sale for a fraction of the price, but classic sweaters are worth a splurge because you really can see the difference in a high quality knit. Not to mention you will wear it season after season because it will last.
When I'm running around all day from work to play, I need a bag that can handle it all. This signature style bag is the perfect size and shape for everything I need to carry around. Unlike most bags this size, it's not unnecessarily heavy so there's no handbag fatigue with this one. It's a bonus that it's gorgeous and she gets a lot of attention wherever I go–even at a recent event someone bought it right after seeing me wear it!
A good pair of jeans that you can wear for everything in your life is hard to find, but when you do, you want to wear them all of the time. These jeans are my perfect pair. I bought them earlier this year and wear them probably about once a week since. They're great for my photo shoots (and oddly called "photo ready" jeans) because the gray color looks less casual but they can handle how physical my job is (almost all my jeans have my knees worn out because I'm always pinning clothes). I can dress these jeans up with heels and then throw on a pair of sneakers on the weekends, making them one of the most versatile pieces in my closet. While I've declared the flare the "it" jeans of the season, not to worry, the skinny will probably not leave any time soon.
What makes your favorite everyday fall look?