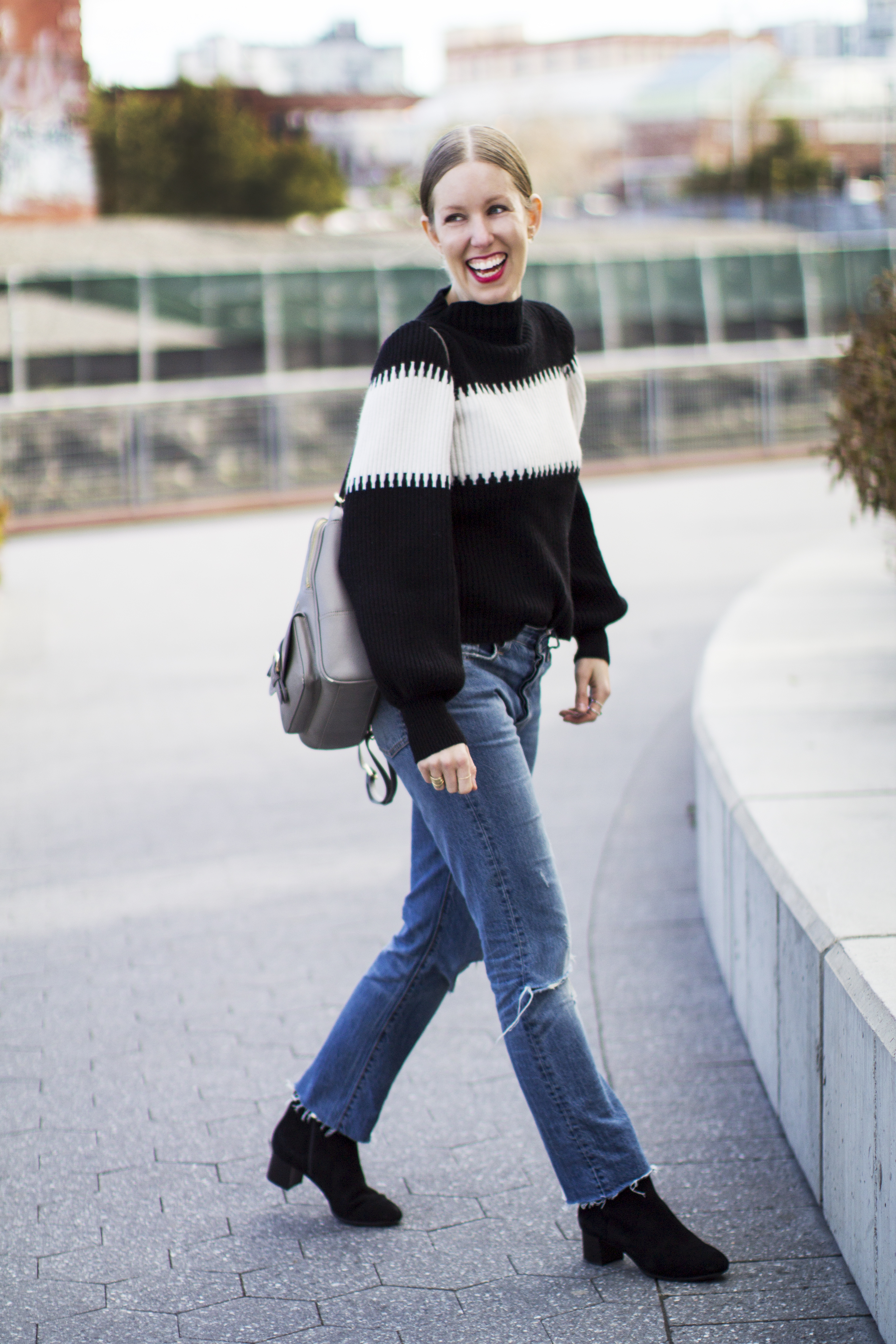 Somehow it's already December and it's the busy holiday season already. Between getting my baby bundled and myself bundled up and running around for all of those holiday errands /shopping to be done, it's been busier than ever getting out of the house. I don't have time for much, and especially to put on fussy footwear these days.
This season I partnered with Rockport to "share the joy" and I chose these comfy but so chic booties to wear. They're perfect to pair with all of my cropped, straight leg, high waisted jeans and run out the door. Literally. I can actually run in them, that's just how comfortable they are. I've been living in them lately because I want to look put together but feel like I'm wearing slippers when I'm out and about (how nice would that be?). They're so easy that I've been keeping them by the door to grab and go. We're a "no shoes" house these days with the little one crawling, so these are my go-to pair of boots to slip on and get out with. They're totally on trend with the low block heel and they're completely un-fussy so I can wear them from everything from meetings with industry folk to my baby's music class and playdates.
In addition to being comfortable AND stylish at the same time, for me the meaning of joy is spending time with my family and less on all the things I have to get done. There's nothing more joyful than that. I'm looking forward to the holiday week when we get to catch up with friends and family, get cozy, snuggle up with some hot cocoa and watch holiday movies.
What brings you joy?
Speaking of joy, Rockport is giving away some shopping sprees to some lucky readers!
You can win everything from a pair of shoes, and up to $500 to shop with! That means you can spread the joy and give a pair of shoes to a friend too. 
Enter here by 12/22.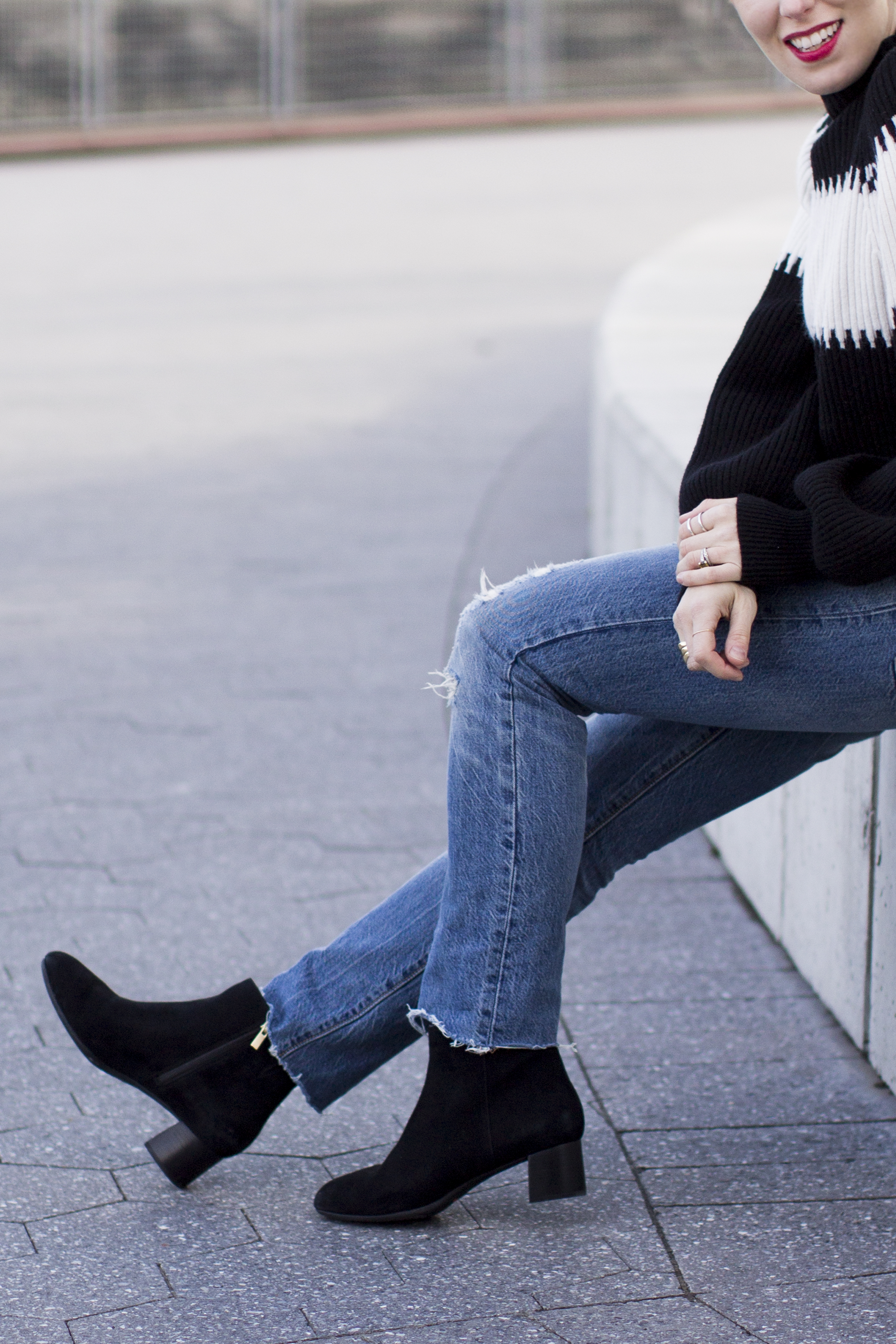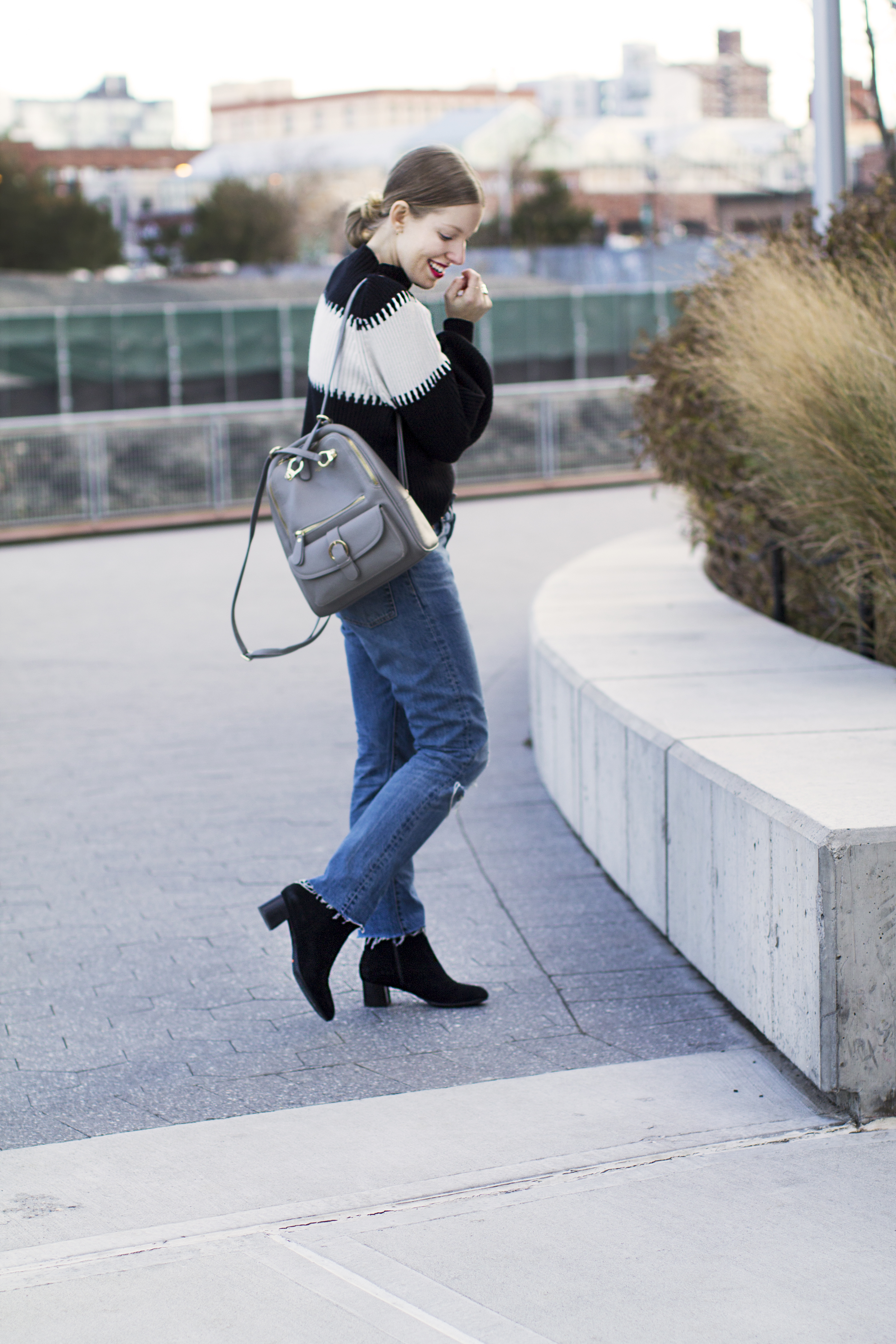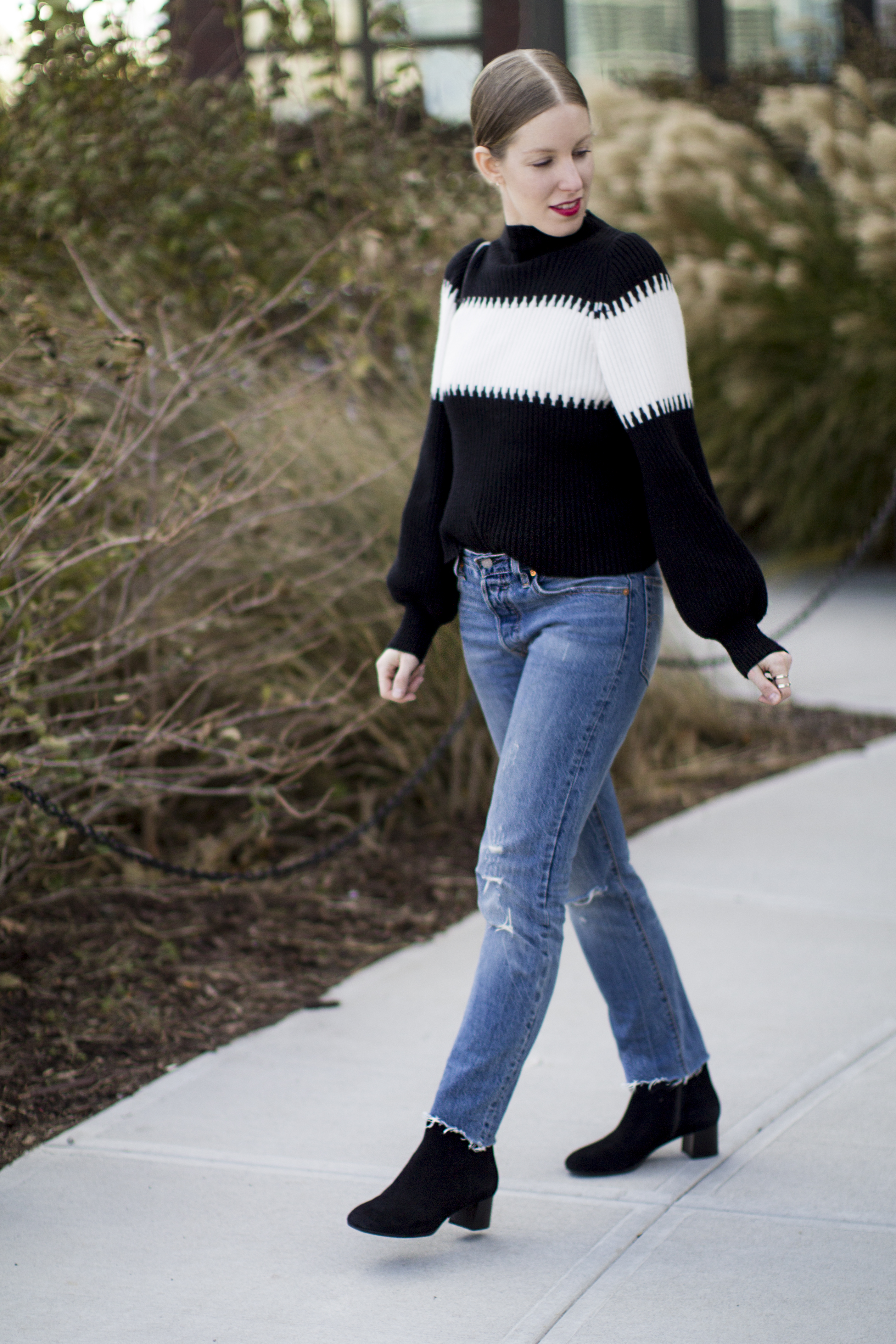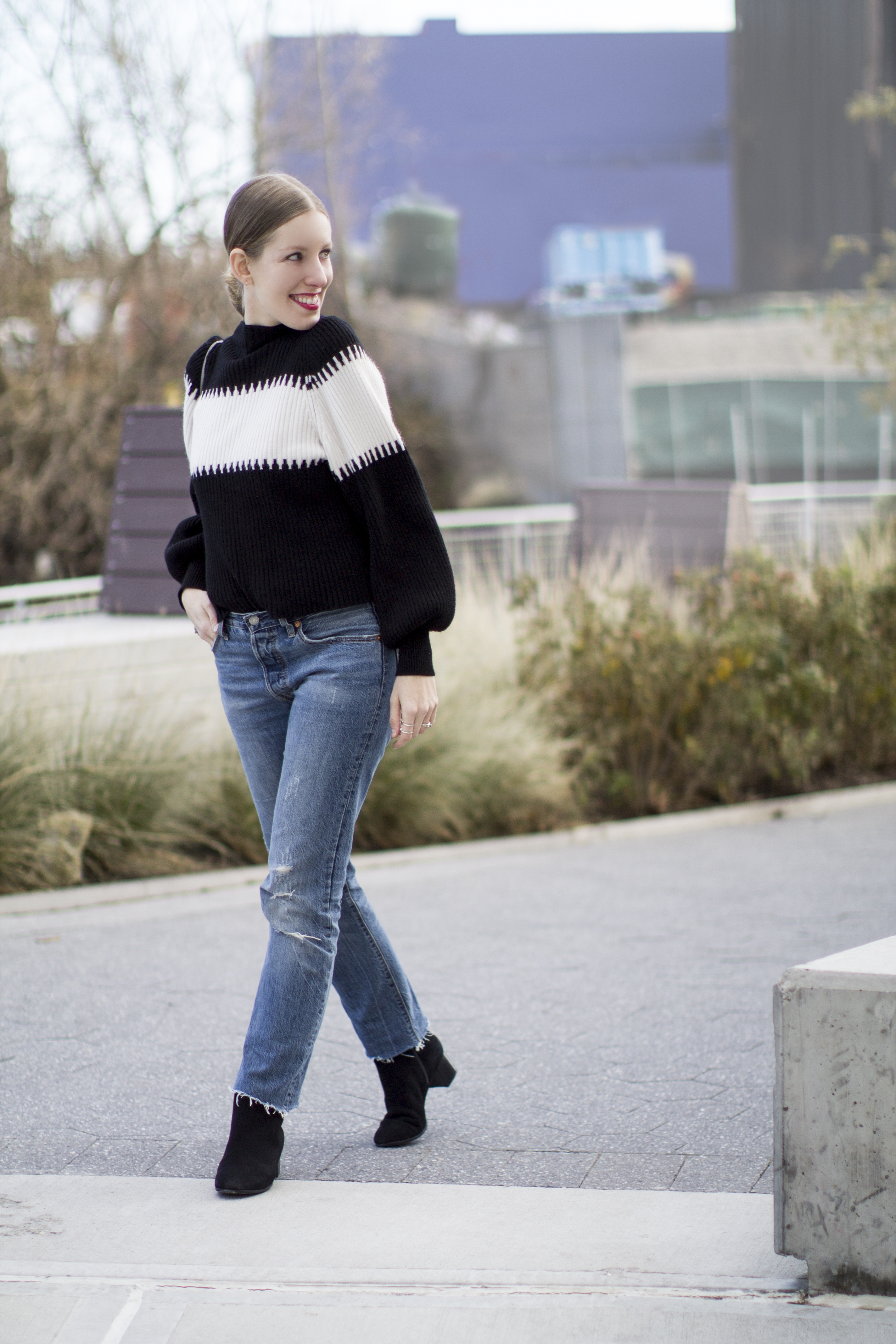 Moon River SWEATER // Levi's JEANS (I cut the hem of these myself for the cropped look) // Rockport BOOTIES (c/o) // Sorial BACKPACK (c/o) // Ilia LIP CONDITIONER
{SHOP THIS POST}