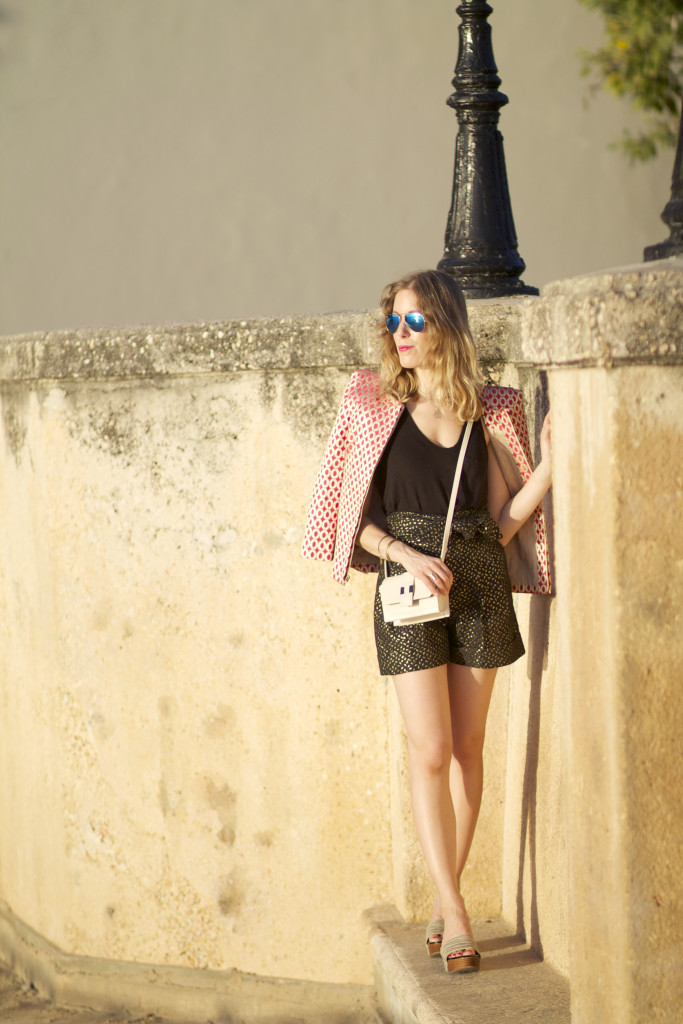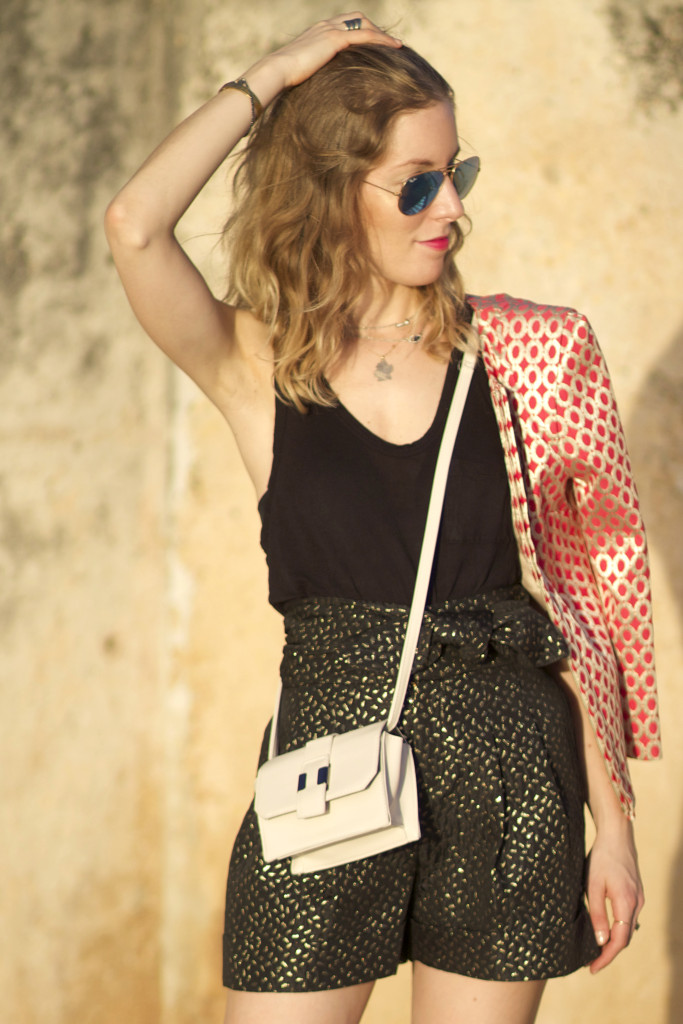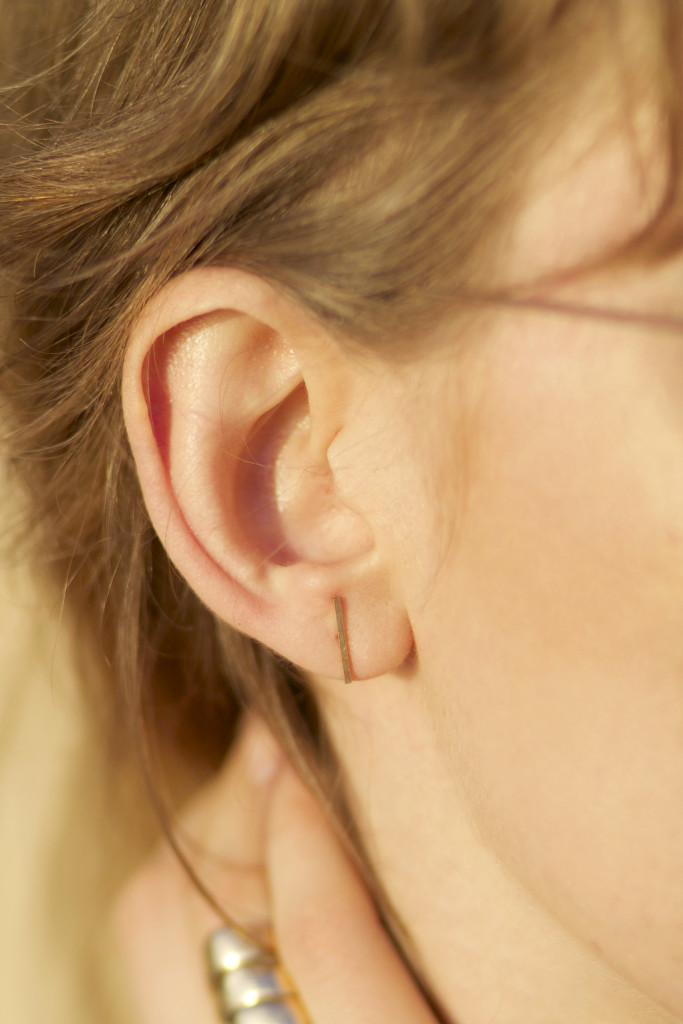 Dana-Maxx blazer and shorts (c/o) // T by Alexander Wang tank // Splendid platforms // ASOS bag // Ray Ban sunglasses // Luca earrings // Chloe & Isabel layered silver necklace // Nashelle custom Brooklyn necklace (c/o)
I've been waiting to post these images taken at the golden hour (just before the sun sets) in Old San Juan on my quick getaway recently because it just felt like torture to talk about wearing shorts in NYC lately. It's finally getting warm enough around here, after a never-ending winter, to even think about baring some leg. Now that they're coming out of hibernation, I have to get my gams ready (aka shaved and moisturized).
My best kept secrets for killer legs after a long winter? I slather on some of this natural lotion by Prtty Peashun, which reflects light and make you look tan with out the damage. My legs generally don't see much light and when they do, they're protected by SPF70, so this is a game changer.
For special occasions, I use what makeup artists use on shoots (even models don't have perfect legs!) and spray some of this Sally Hansen Airbrush Leg Makeup in my hands to mix with lotion on my legs. I've even had people ask if I'm wearing stockings when I put it on because it's just that good.
While I amp up my coverage game, my shaving has been pared down over the years. I almost always opt for disposable razors like these because you tend to get a closer shave that lasts longer than the ones with all of the bells and whistles. After years of buying shave gel, I find a good moisturizing soap works just as well (and costs way less).
Of course a flattering tailored short like this one from one of my favorite local NYC designers, Dana-Maxx, helps show off your leg, along with a shoe with a bit of height (preferably a wedge with shorts, like this one from Splendid) that will make your legs appear longer and leaner. Even models prefer to wear heels in front of the camera to get that effect. I can attest that even the most perfect model is not naturally perfect. They too have plenty of help in the beauty department.