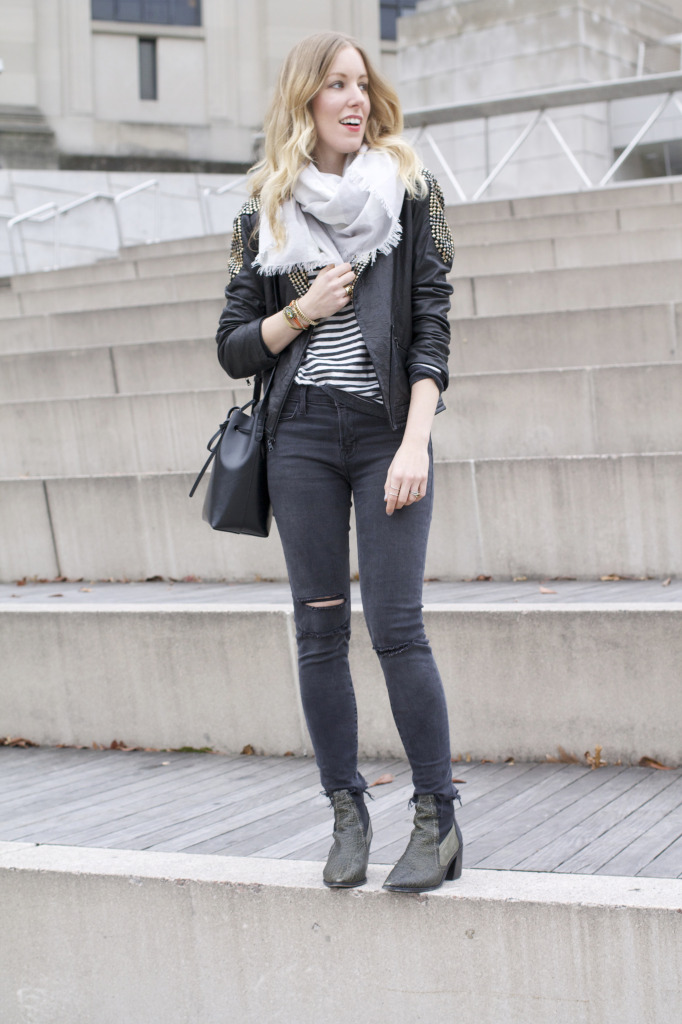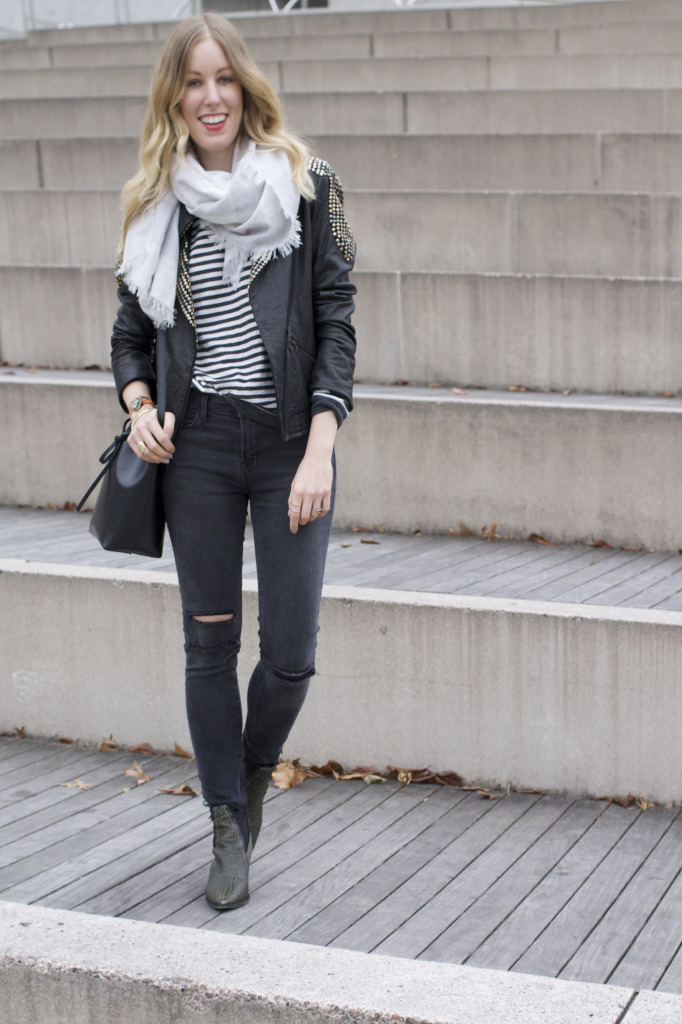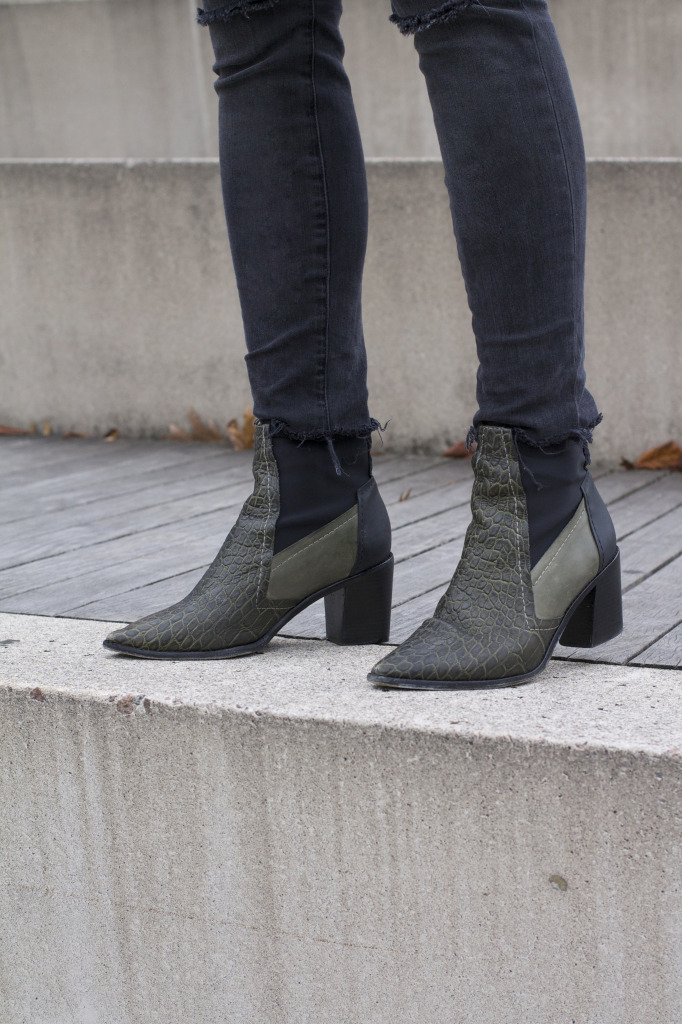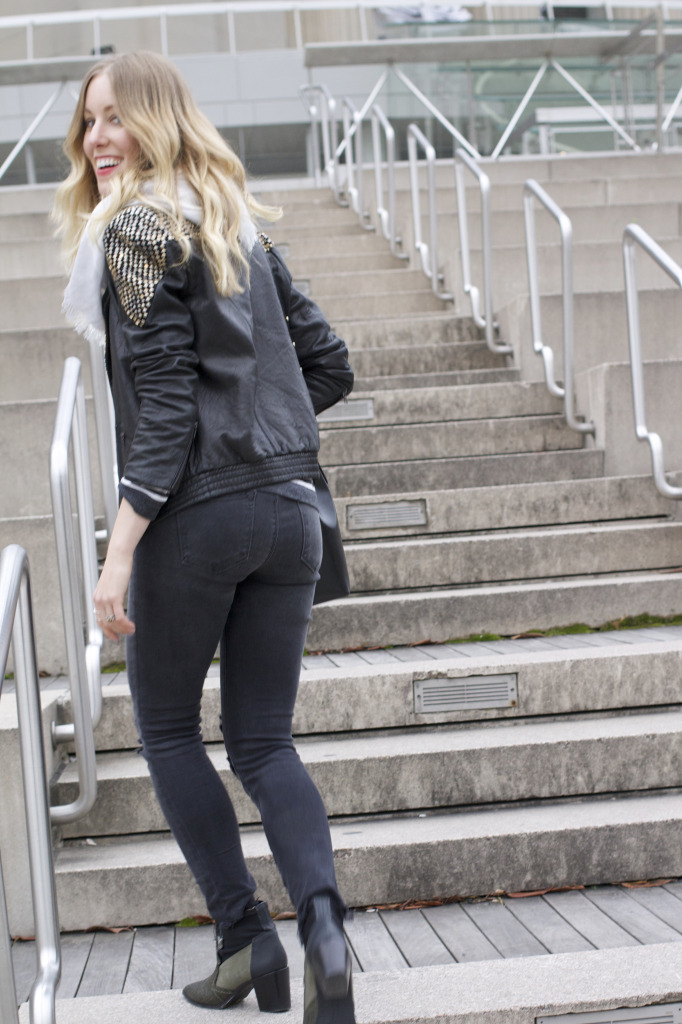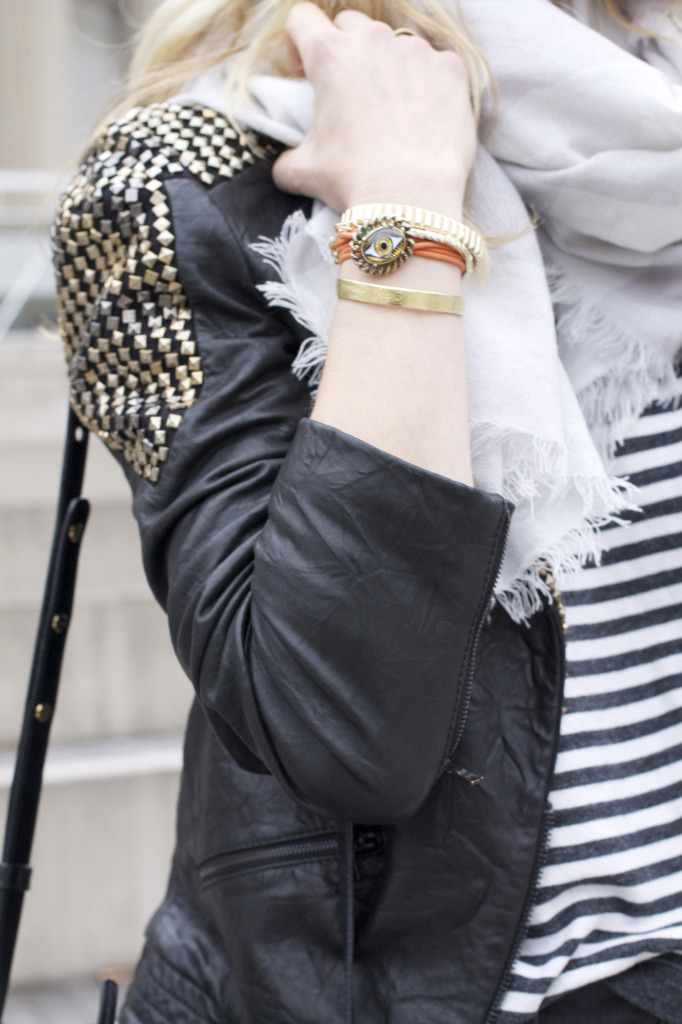 Alice + Olivia leather jacket (sample sale, similar online here) // Chaser shirt (similar here) // Lands' End scarf // J.Brand jeans // Tibi boots (on major sale!) // bracelets from top to bottom: etc…, Gabrielle Frantzen eye bracelet (c/o), cuff via Vietnam // Mansur Gavriel bag (finally available here, here or here)
I finally made it to the Brooklyn Museum this past weekend for a fashion exhibition that's right up my alley—all about shoes, Killer Heels: The Art Of The High Heel.
As if Brooklyn wasn't stylish enough, the Brooklyn Museum has brought yet another fabulous fashion exhibition to the this stylish borough after the success of the Jean Paul Gaultier exhibition earlier this year.
The collection includes historic and contemporary heels curated by themes like space, architecture, organic material, Asian influence, and even fetish. With over 160 pairs on view, there was an overwhelming amount to look at that you may miss some of the more simple ones like Marilyn Monroe's plain black Ferragamo pumps, which look like they could be worn by any fashionista today.
There were certainly many more outrageous and couture pairs that included one that planted seeds as you walk, one made entirely of plexiglass panels, and even a pair of one of my favorite avant garde shoe designers, United Nude, which featured an easily packable heel that can be broken down into many parts. From ancient Chinese heels that require foot to classics like Chanel and to contemporary favorites like Christian Louboutin and Manolo Blahnik, you're going to want to start collecting heels as art.
The exhibition is running until February, so shoe lovers, go run in your heels over to this "killer" show.
Check out some of the ones I loved below and tell me your favorites in the comments.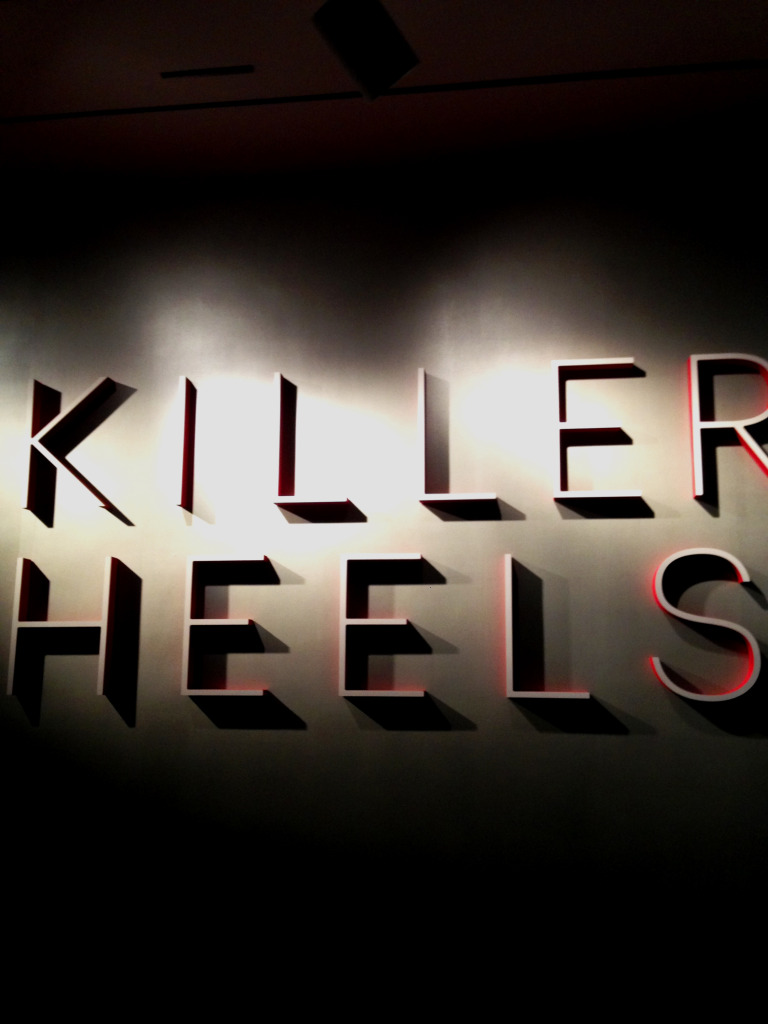 Some of my favorite "Killer Heels" below…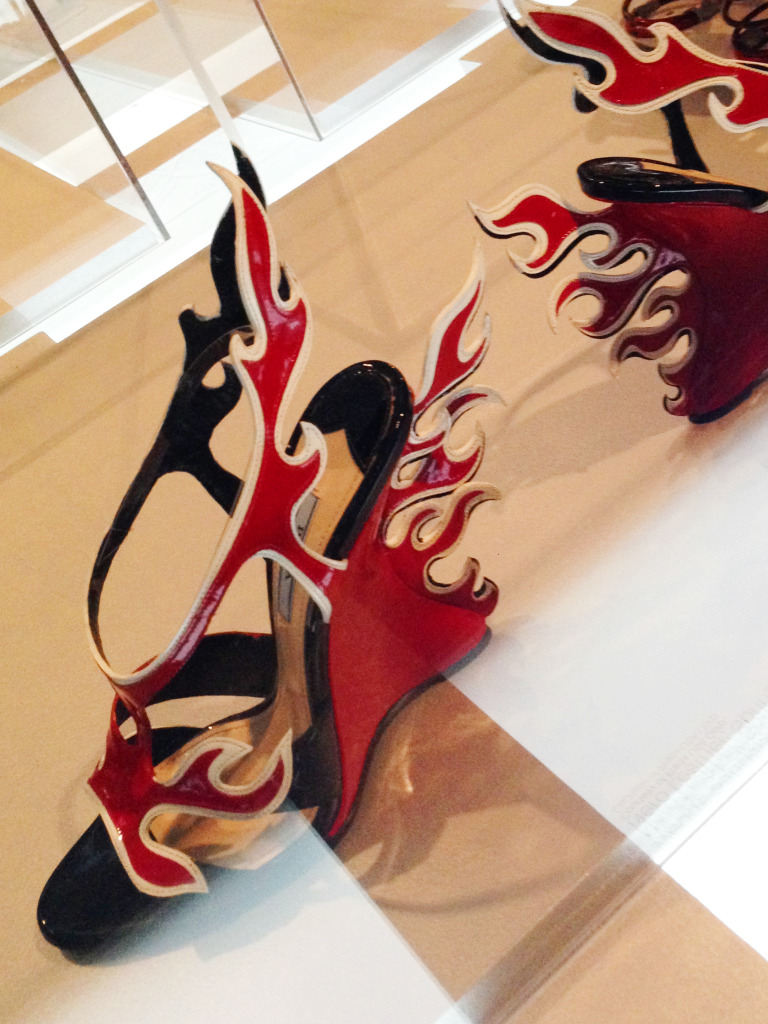 {Prada}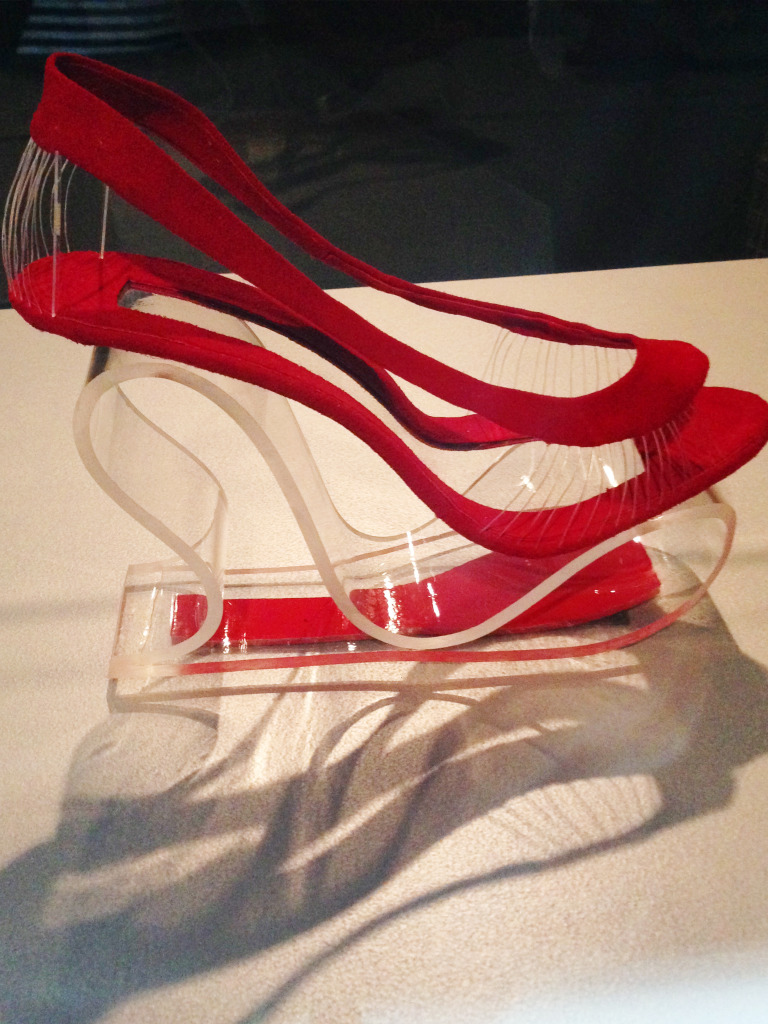 {Tamar Areshidze}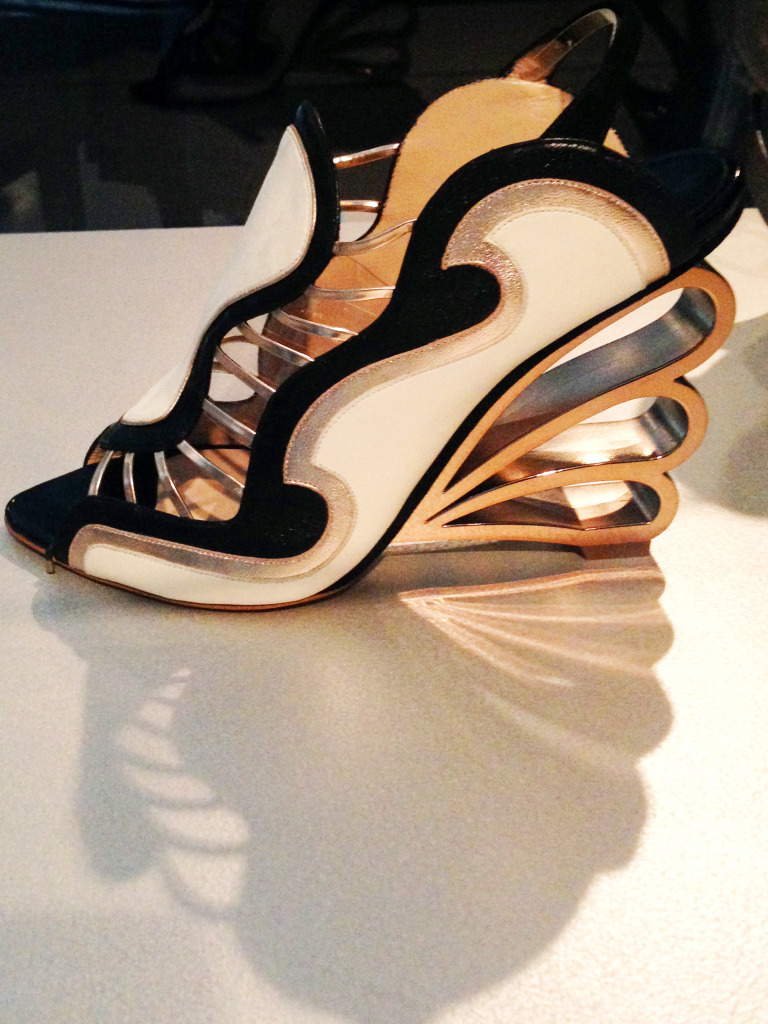 {Nicholas Kirkwood}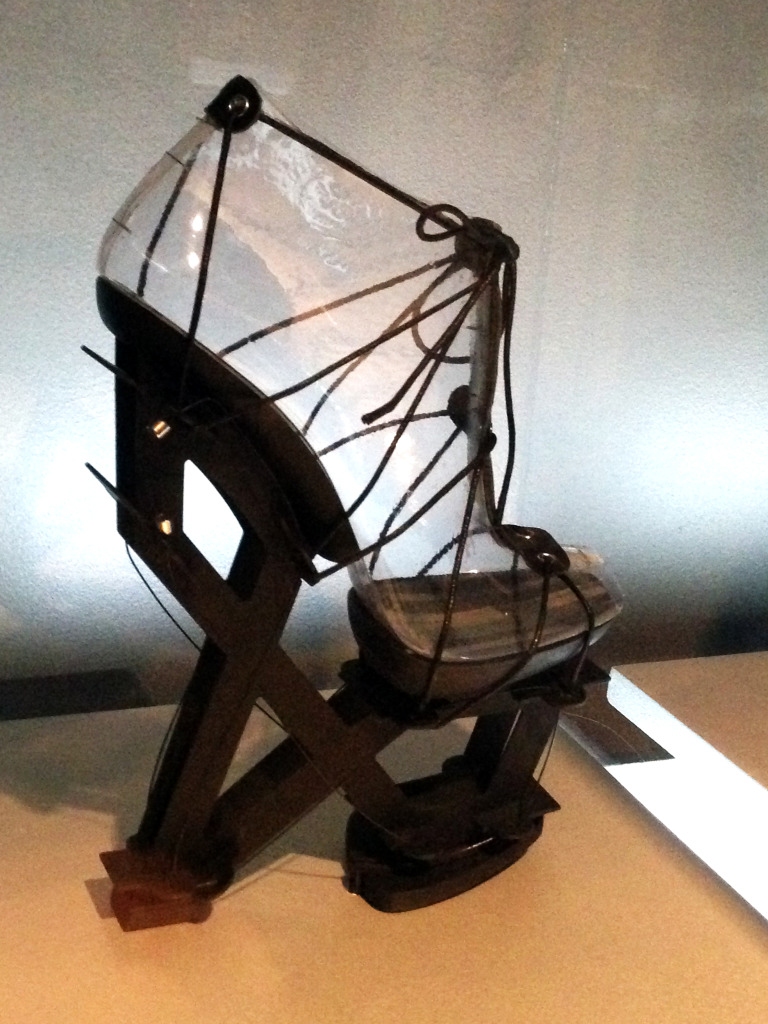 {United Nude}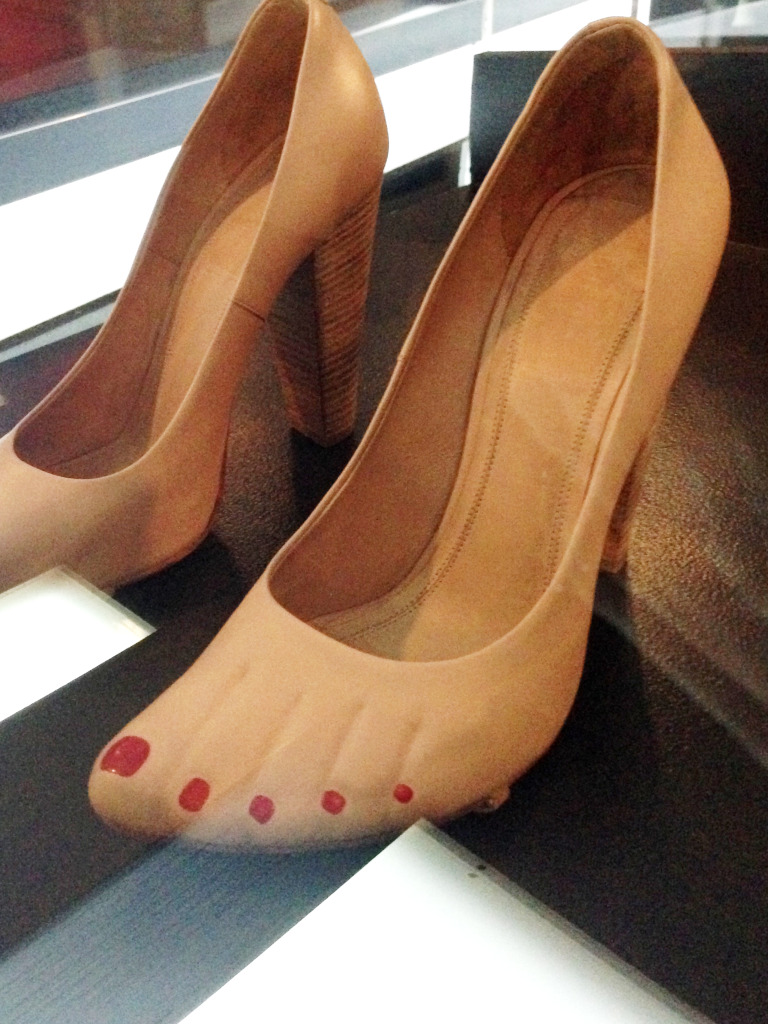 {Celine}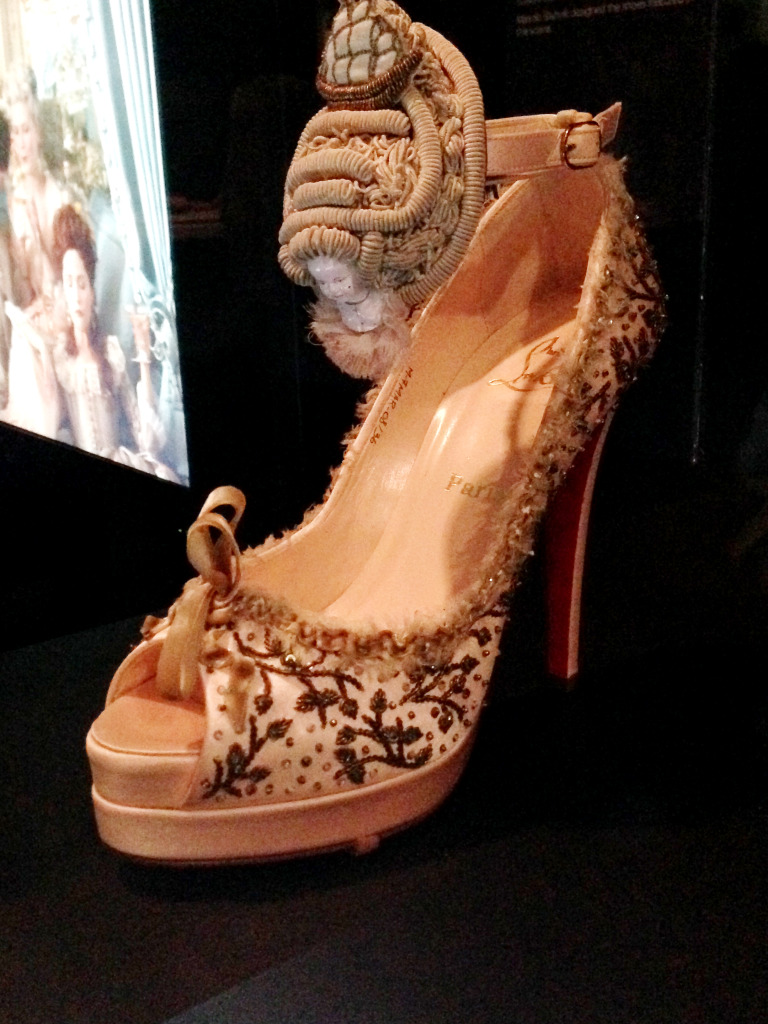 {Christian Louboutin}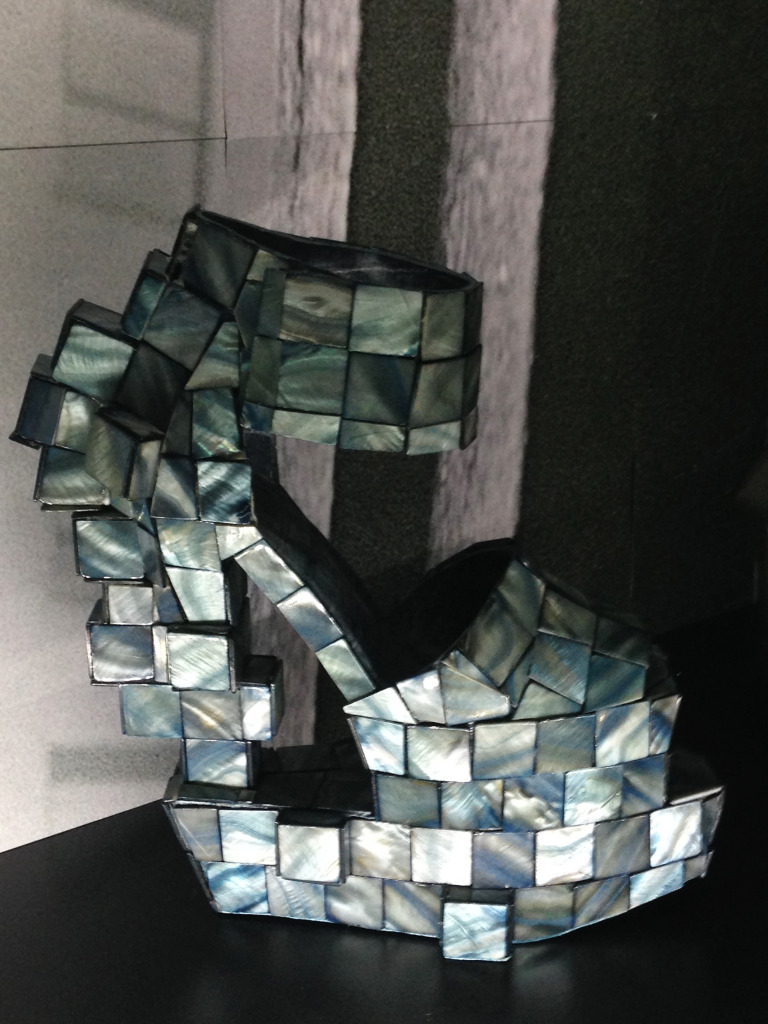 {SHOISE}
{FINSK}
{Zaha Hadid x United Nude}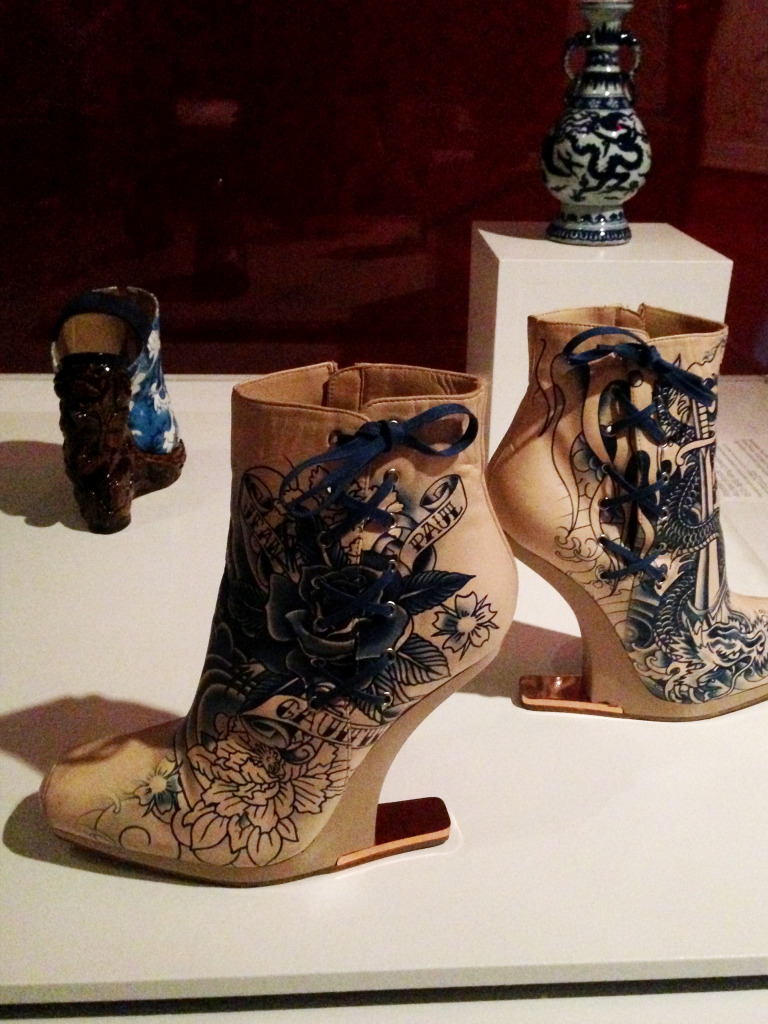 {Jean Paul Gaultier}