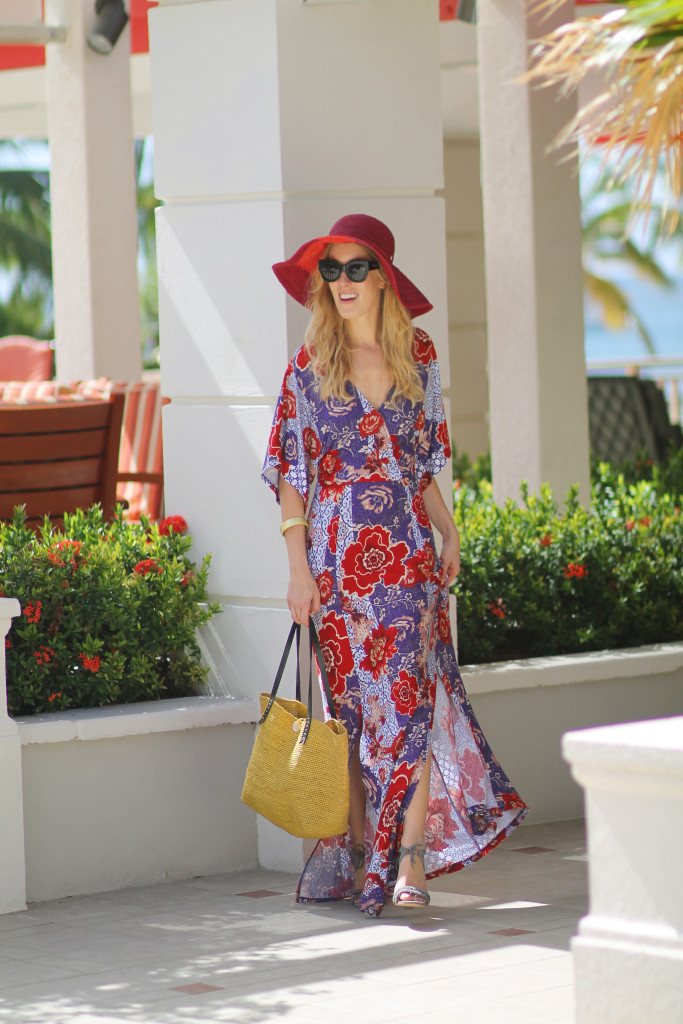 As if staying at the Sandals Regency Le Toc resort for a few days last month wasn't paradise enough, our video shoot took us to stay a few miles away on St. Lucia at the sister resort, Sandals Grande St. Lucian. It was like double the paradise.
The first resort was incredibly romantic, quiet, charming and we were treated like royalty. I would recommend it to anyone that doesn't normally opt to stay at all-inclusive resorts and wants an intimate, unique experience.
This resort, however, was like it's name, grand(e). It seemed opulent and endless. To get to their new award-winning (and this blogger-approved!) Indian restaurant, Bombay, I had to actually stop and ask for directions on my way—twice. Aside from its impressive size and delicious food, the highlights of the resort for me was definitely the beach itself. The water sports, like paddle boarding and even lying in a hammock in the ocean were my favorite parts, not to mention the romantic dinner they set up on the beach for us for the shoot, and then the hubby and I actually got to enjoy after the shot. Okay, it's super cheesy, but c'mon, how amazing is that?
ASOS maxi dress // Helen Kaminski hat (c/o) // Annabel Ingall tote (similar) // Dune London heels (c/o, on sale!) // Pono by Joan Goodman cuff bracelets (c/o, similar here) // Karen Walker sunglasses via Village Luxe (c/o, sign up with code THEBROOKLYNSTYLIST)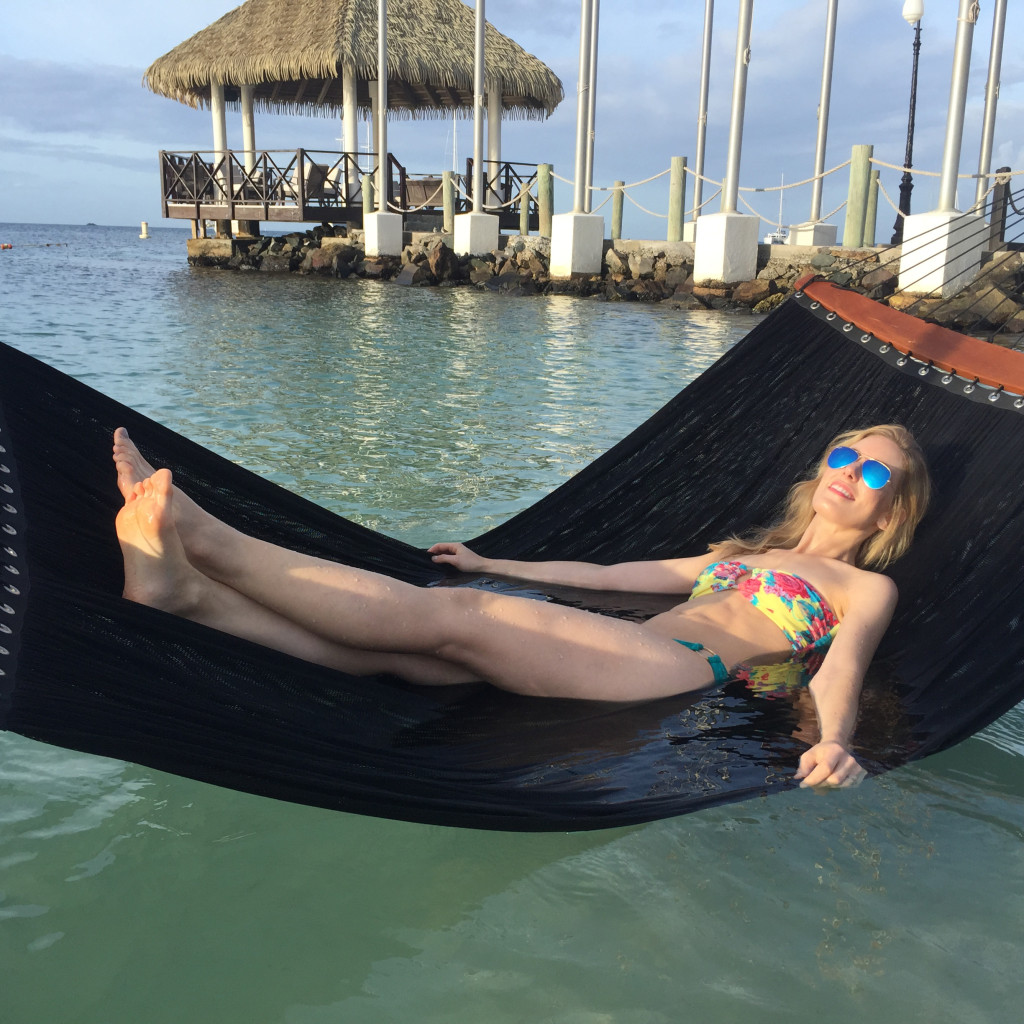 K.Belo Swim bikini (c/o) // Ray-Ban sunglasses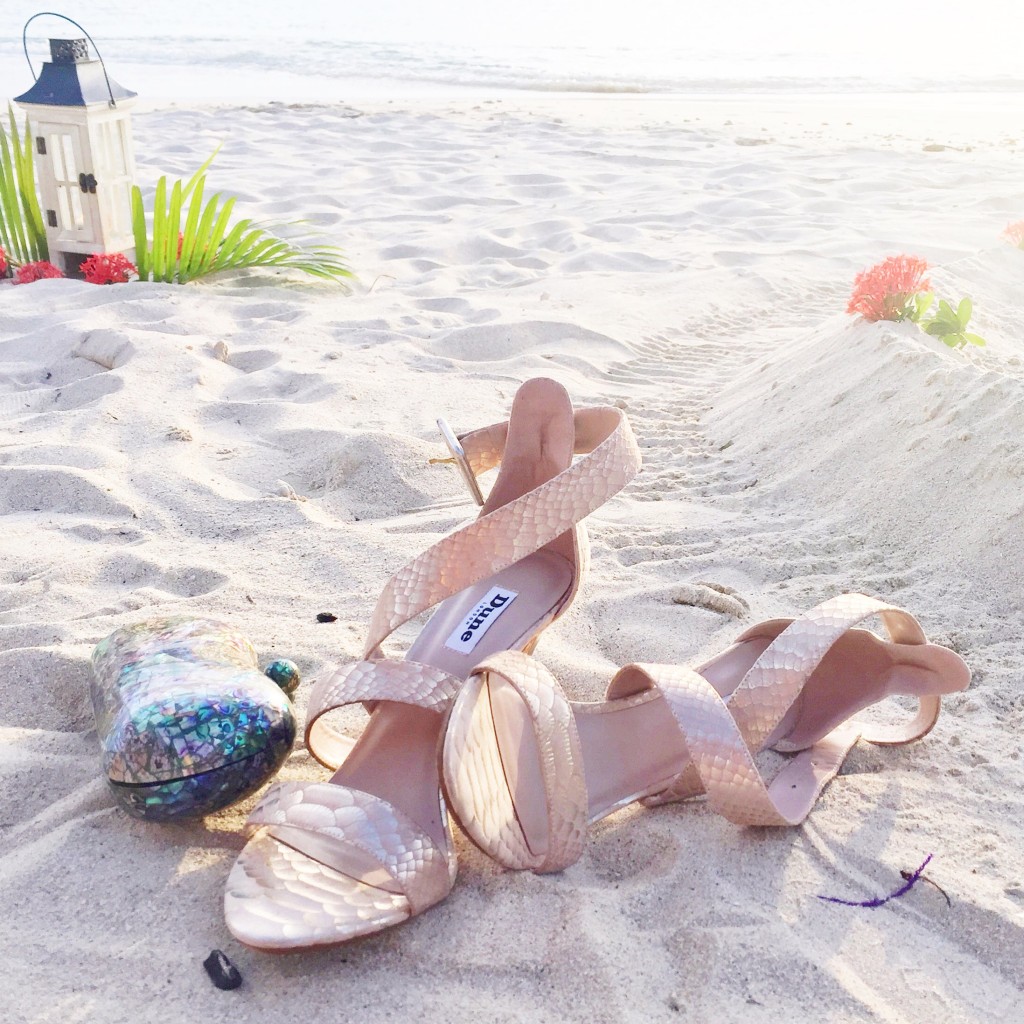 clutch via Village Luxe (c/o, sign up with code THEBROOKLYNSTYLIST) // Dune London heels (c/o, on sale!)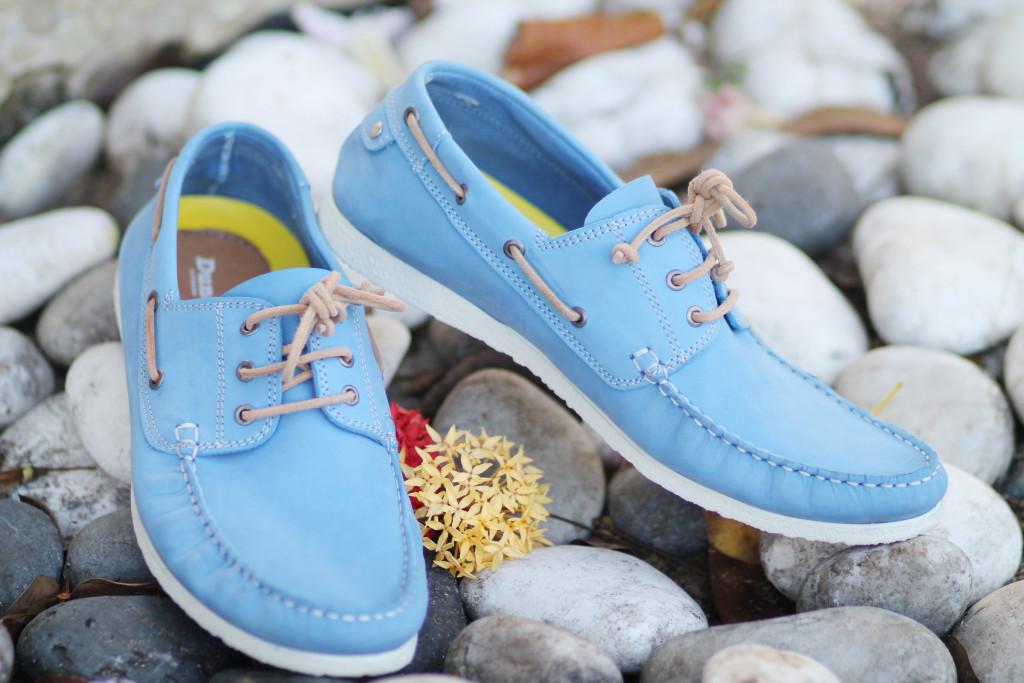 Dune London shoes (c/o, on sale!)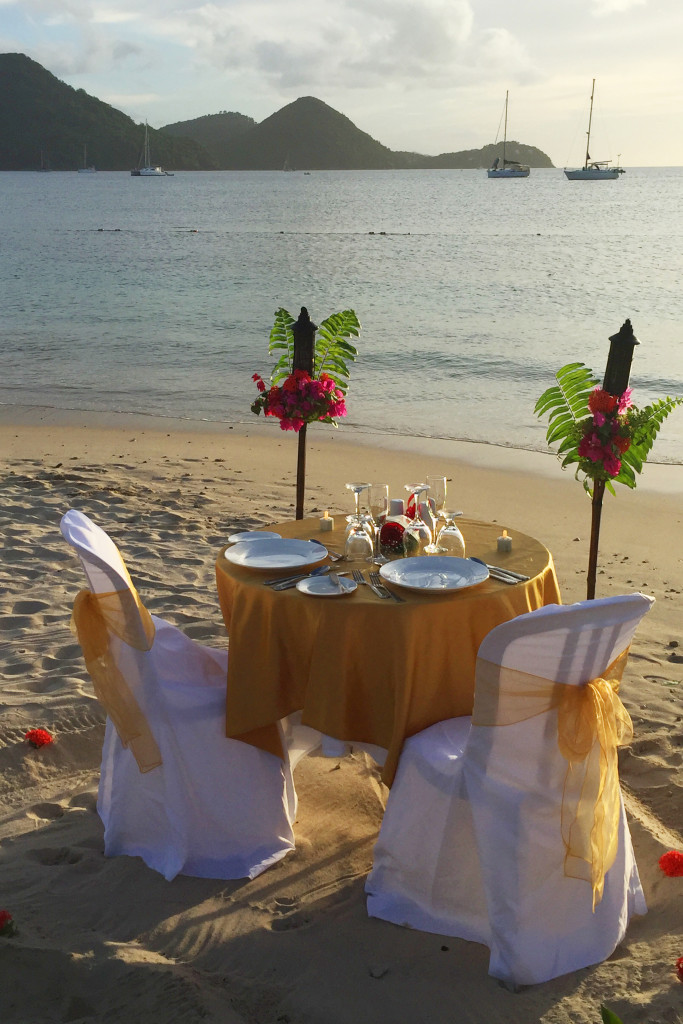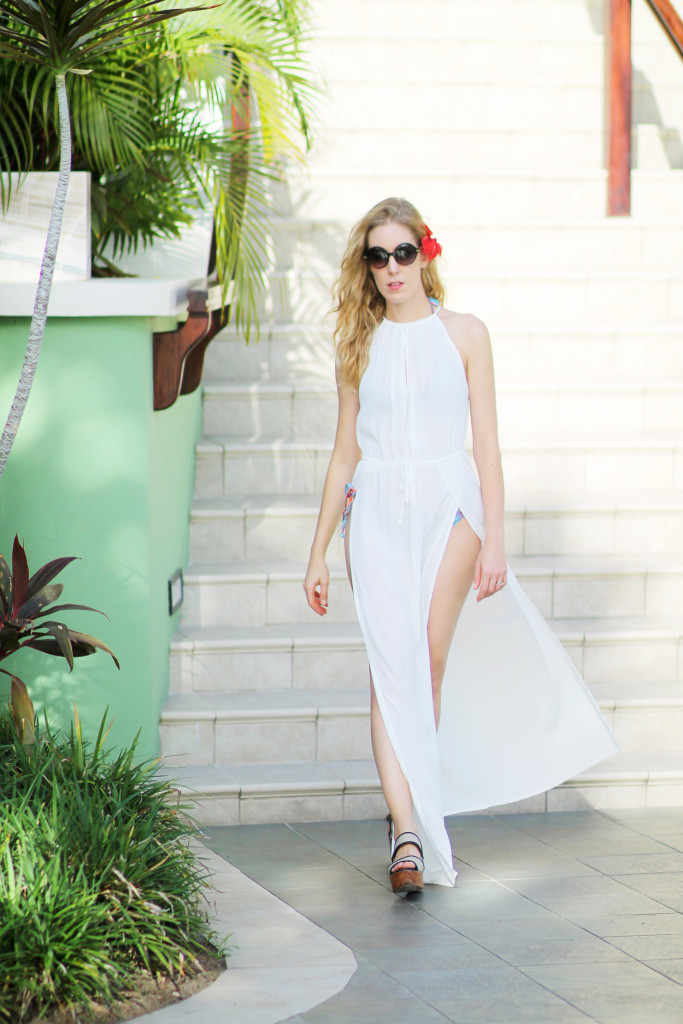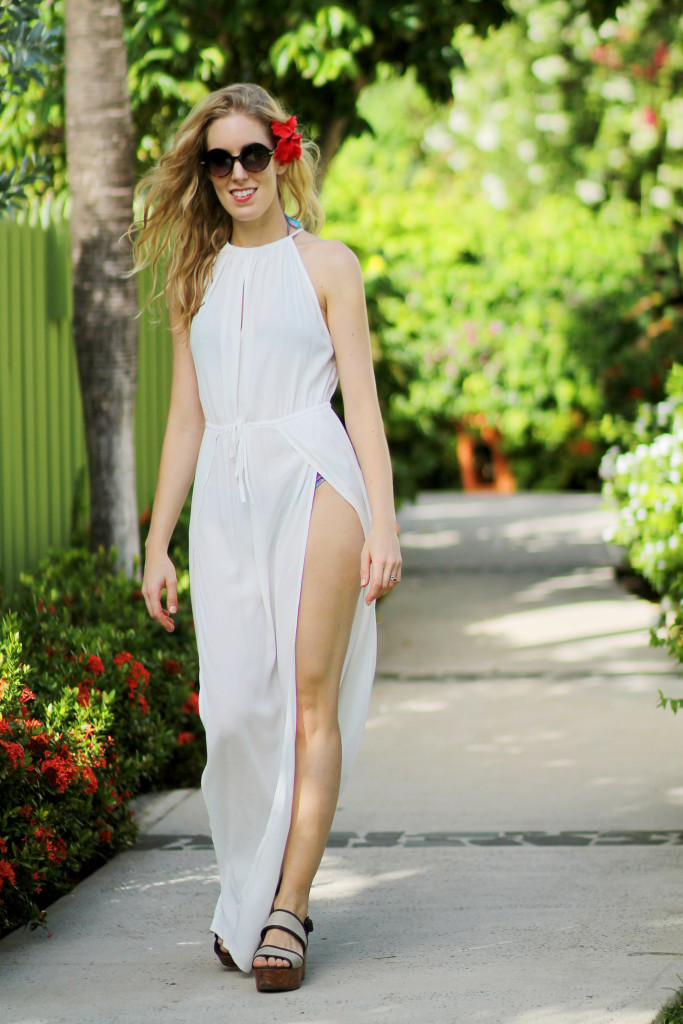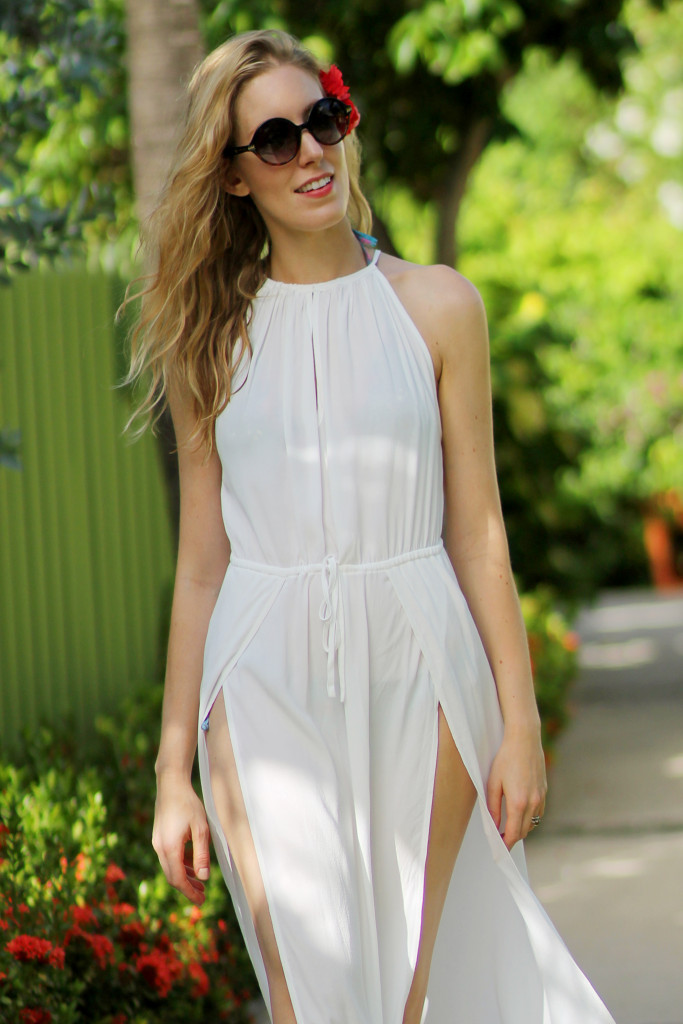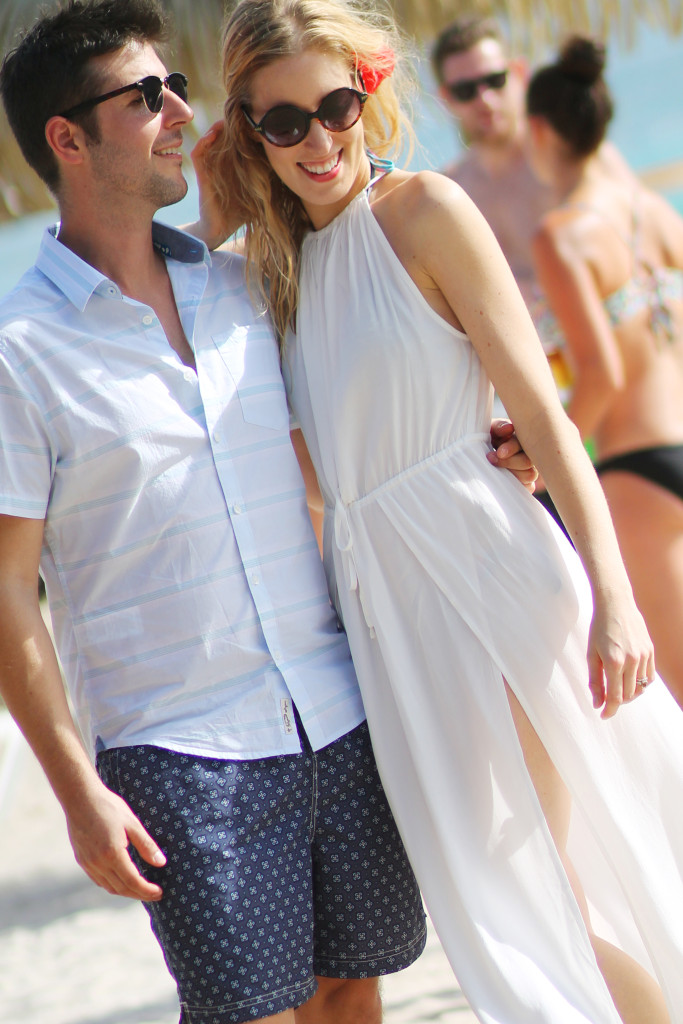 On Josh: Penguin shirt (c/o, similar here and here) // Lands' End swim trunks (on sale!) // ASOS sunglasses  |  On Liz: Le Salty Label maxi dress // K.Belo Swim bikini (c/o) // Ett:twa sunglasses (similar)
If I were to return to the island (which I hope to do; and for pleasure and not just for work), I would probably stay at Le Toc and hop on one of the included shuttles during the days to enjoy the beach and pool here. I guess it helped that I stayed in the room we shot some of the promos in at Le Toc, which was the "Water's Edge Two-Story One Bedroom Butler Suite," which made us feel like celebs…though having cameras following us, while we were impeccably styled the entire time we stayed at both resorts probably helped too.
photos by Josh Boccheciamp & Brendan Pike shot at Sandals Grande St. Lucian