May 11, 2015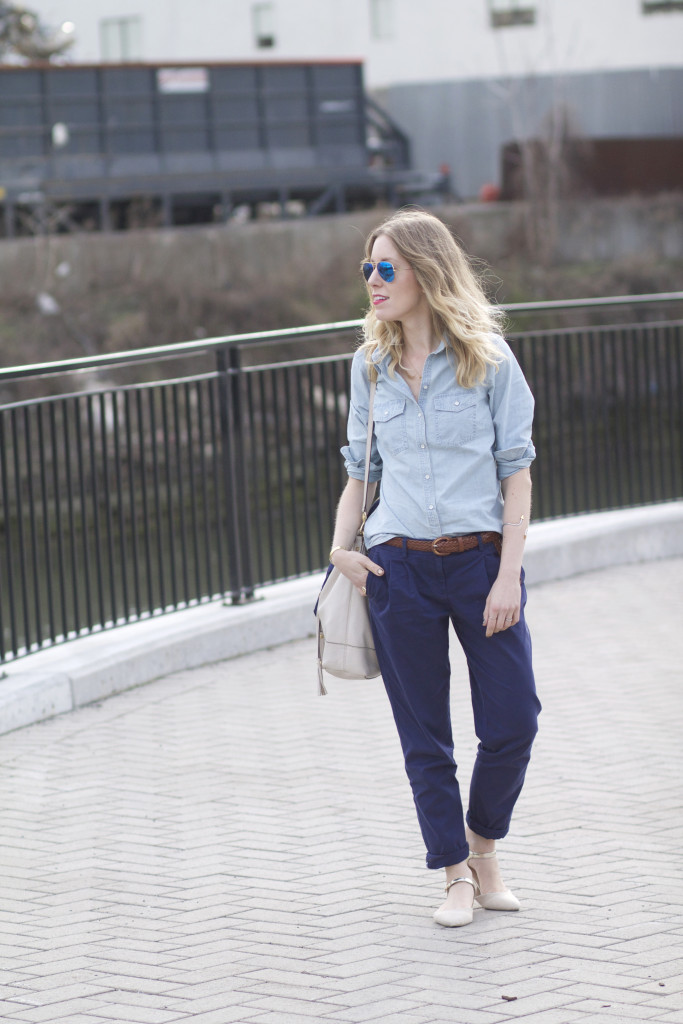 Lands' End shirt, pants, flats, bag (all c/o*, bag on MAJOR sale!) // vintage scarf and belt // Gorjana necklace and Vanessa Mooney bracelet (c/o RocksBox, use code LIZBFF196 to get a free month!) // Ray-Ban sunglasses
You may be reading this site to find out the latest trends and things happening in fashion, but there's something to be said about well-made classic style.
I own more classic chambray shirts than I can count, probably because it's a great top to own that goes with just about everything. Think of it like jeans for your torso. That's why I think it's a classic wardrobe staple everyone should own (women AND men).
The chambray shirt becomes a staple and a neutral piece. This one from Lands' End is my new favorite and looks like a designer version I have but for less than half the price (and looks more expensive!). I'll be wearing it often this summer with everything from these classic pants, printed skirts, tucked into high waisted jeans, and even thrown over a bathing suit in summer. How will you wear your chambray?
STYLIST TIP: Want to lower your neckline on your button down but don't want to be labeled "NSFW" (Not Safe For Work)? Keep that last one unbuttoned and then add a piece of Topstick on the placket to keep it from opening. I do this with both my models and on myself.
*{These items are courtesy of the brand, sans compensation. What I choose to wear and my opinions on this site are always my own.}