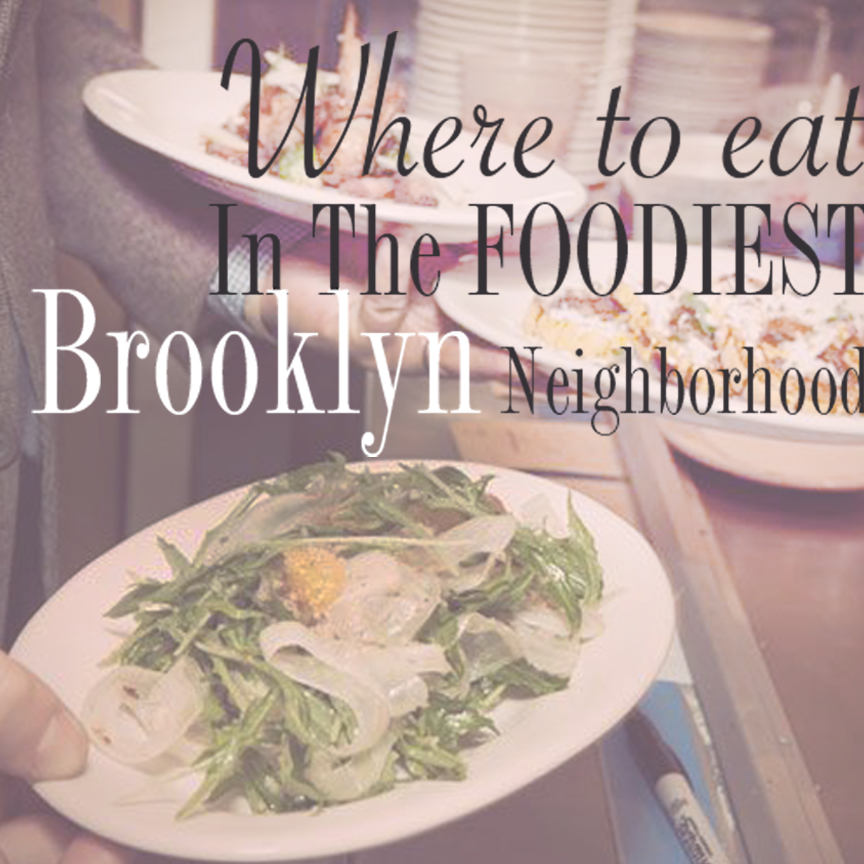 If you know me, you've probably have heard me go on and on about how wonderful Brooklyn is. If you knew me almost a decade ago, I would probably have said, why would anyone want to go to Brooklyn? I was once a snobby Manhattanite living in the East Village and thought all of the cool things were happening there. Then my friend convinced me for a girls night out in Cobble Hill—which I thought was the edge of the Earth—and it turns out it's not only a stone's throw from the center of it all, and really the epicenter of the restaurant industry is happening here.
For starters, a few years ago restauranteurs realized they could get bigger and better spaces when they ventured beyond the river. Now it's a foodie haven, which is basically why this foodie fell in love with and moved to the area. Some of the top restaurants in the city are located in my own neighborhood which has been dubbed "BoCoCa" for the 3 neighborhoods that essentially blend into one: Boerum Hill, Cobble Hill and Carroll Gardens.
All are on or surrounding two major street, Smith Street and Court Street, and right off the F train, just a 10 minute ride from lower Manhattan. You may spot a celebrity that calls the 'hood home or frequenters to BoCoCa, Beyoncé and Jay-Z.
You don't have to be a local (or Beyoncé) to be in the know, so here are my 5 favorites where to eat in Brooklyn that even the Brooklyn-weary Manhattanite would venture out for:
Where // 457 Court St, Brooklyn, NY 11231 // Carroll Gardens
When you think of Italian food, you probably would think of pasta, pizza, the basics, but the original Frankie's outpost is anything but basic Italian food. This is Italian food Brooklyn style—and not to mention organic and fresh. The owners, both named Frank, say in their cookbook that at this date spot most of the time the guy orders the cavatelli sausage with sage butter and the girl will order the sweet potato ravioli. They're not wrong because that's exactly what the hubby and I did on our first time here. You may fill up on the small crostinis to start and definitely will want to soak up (or drink!) the imported organic olive oil. Be aware that there's often a wait for dinner, so you may have to hop across the street to Mini Bar for a drink while you wait. If you can't get in for their delicious brunch, walk down the street to their sister restaurant, Prime Meats for a nearly identical brunch menu. The bartender there (by way of Char No. 4) makes some mean drinks too. In the warmer months, request a seat in the back garden, which is so divine that it attracts couples to get married in. Of course even foodies like me had to get the cookbook and  re-create the dishes at home.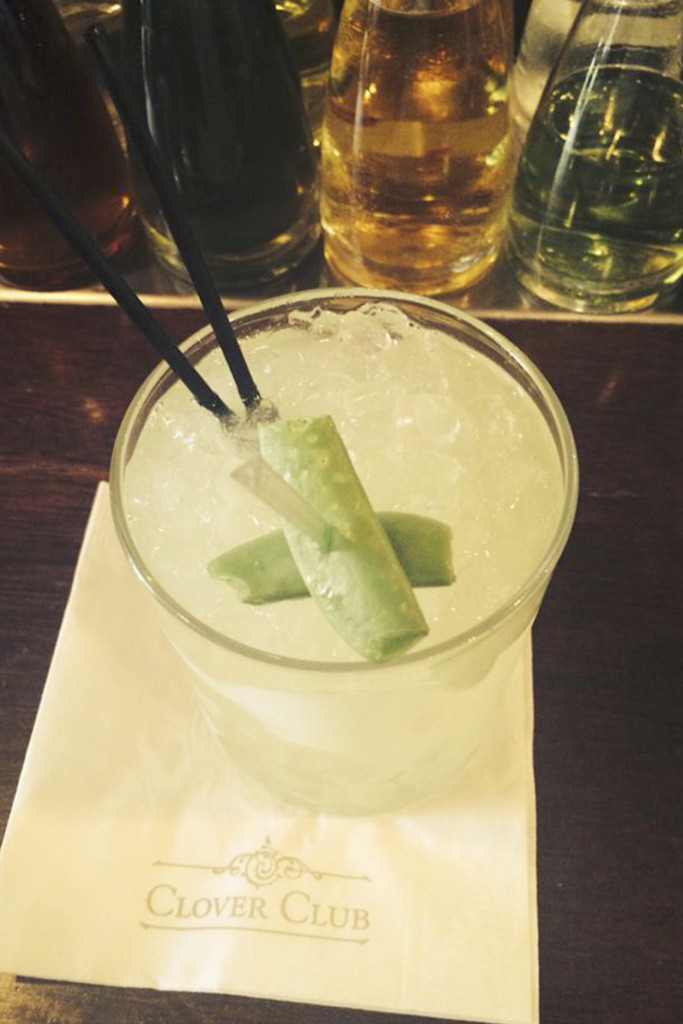 Where // 210 Smith St, Brooklyn, NY 11201 // Cobble Hill
Among the hustle and bustle of Smith Street, just a block from the subway, Clover Club has stood out from everything else on the block. It's even been acclaimed as one of the best cocktail bars in the country according to GQ and Esquire, but until recently I discovered it was more than just a just a charming pre-prohibition era cocktail bar with expert mixologists (who make what I think is the best dirty martini in the city), but the bar food is out of this world. The risotto is not to be missed, as well as the variety sampler of deviled eggs. If you're not watching your weight, the truffle cheese potato chips will be devoured quickly. Split a bunch of the dishes with friends or on a date, and cozy up by the fire in the back if you can. Catch the live jazz band on Wednesday nights in the front and get transported to another time while you enjoy some of the best of the modern bars.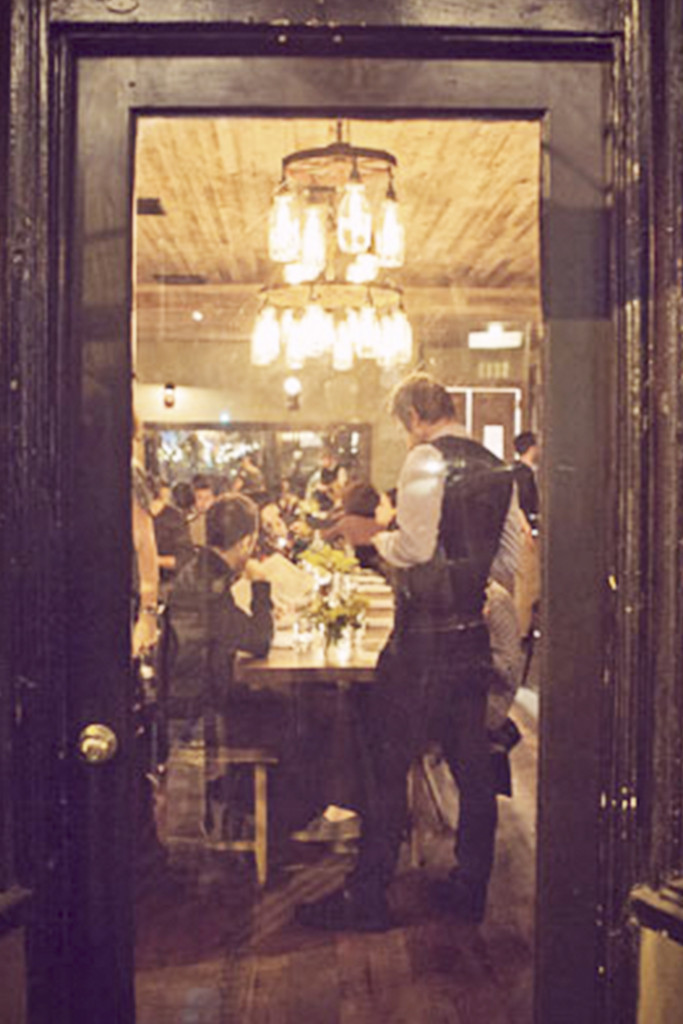 This charming restaurant tucked away among the beautiful Brooklyn brownstones is a favorite among locals, including One Kings Lane's Day Kornbluth, but both the atmosphere and Brooklyn take on Northern Italian food make it a destination. Inspired by the slow food movement, the menu changes seasonally, focusing on fresh ingredients, so you're going to want to keep coming back. They especially focus on the vegetables that are in season, so when it's time for ramps to make their appearance, you're going to make a reservation. Whatever you do, make sure to save room for the best pie of the day from local bakery Four & Twenty Blackbirds for dessert.
Where // 255 Smith St, Brooklyn, NY 11231 // Carroll Gardens
Walk down Smith Street in Carroll Gardens and you may miss this unmarked restaurant, but trust me, it's known and probably better off that they didn't hang up a sign. With a dining room that only seats a few tables (28 seats), you're lucky to get a spot here, but when you do, you know you're witnessing chefs create magic (you can watch them cook in the open kitchen) and you're enjoying thoughtfully crafted food from fresh ingredients. If I had to choose my last meal, it would be the seven course chef's tasting here, which catered to my weird dietary restrictions (pescatarian, but no cow's milk and a shellfish allergy). The fact that my six year old neighbor knows what an
amuse-bouche
is thanks to this restaurant shows that they have set a high bar for Brooklyn restaurants opening since and many have attempted to follow in its footsteps. This 5 star restaurant expanded to accommodate the impatient masses with a second larger sister location called Dover, but this original gem is truly worth the wait. Tip: Put your name down and grab a drink across the street at the wine bar the Jake Walk until you're called.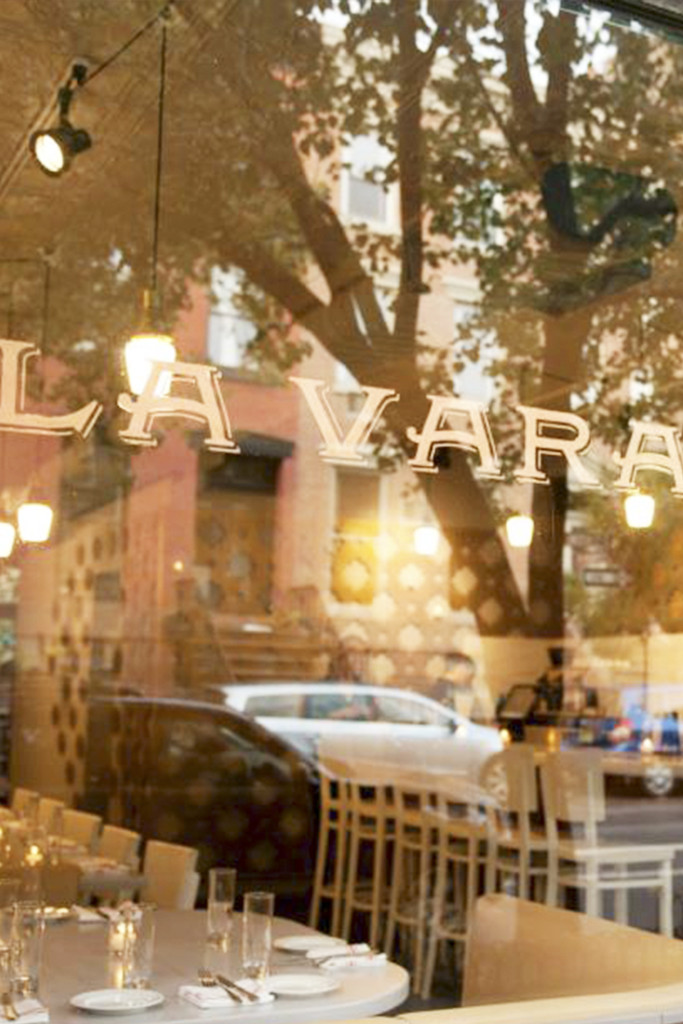 Where // 268 Clinton St, Brooklyn, NY 11201 // Cobble Hill
When most people think of tapas, they think of little food and leaving hungry, but that's not true of Michelin star restaurant La Vara; possibly because you just can't stop eating all of the unique dishes, including a salted cod and citrus salad, crispy eggplant drizzled in honey and cheese, fried artichokes in an anchovy aoli. There's a reason why NY Magazine's food critic Adam Platt labeled it as one of the best restaurants in NYC. Serious foodies should sit at the bar, and you may have the bartender whip you up a specialty drink or pour the sangria that goes down quite smoothly.
Hope you enjoy my Brooklyn neighborhood favorites if you haven't already. Let me know how you like them and if I left any off the list that are your favorites in the comments below.
Images via | Melting Butter // Clover Club's Facebook  // Rucola // Pinterest // La Vara