December 3, 2015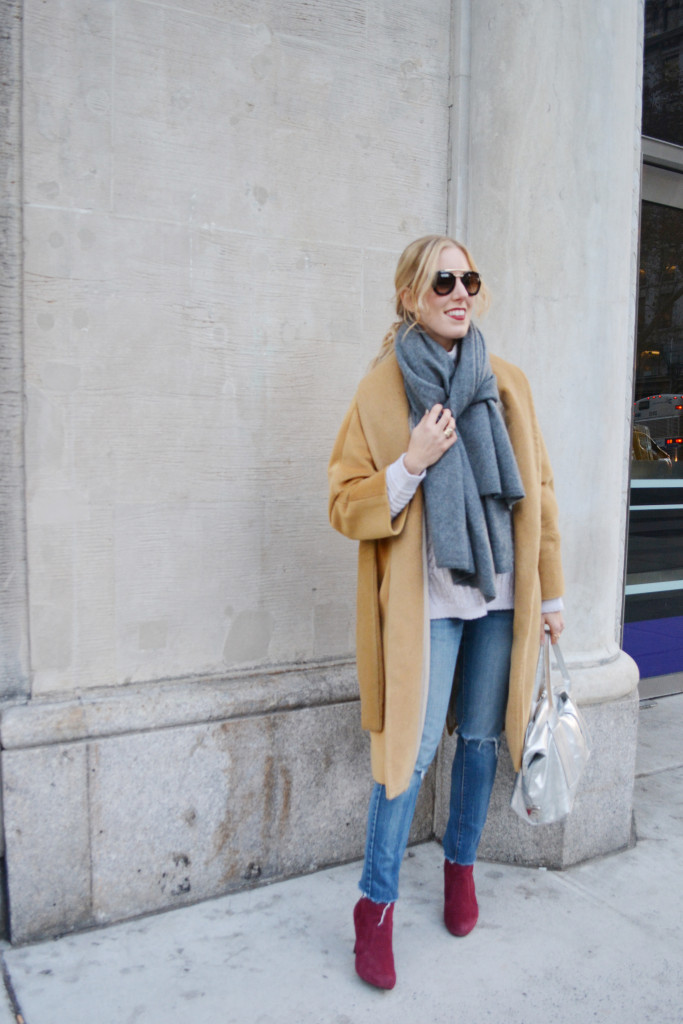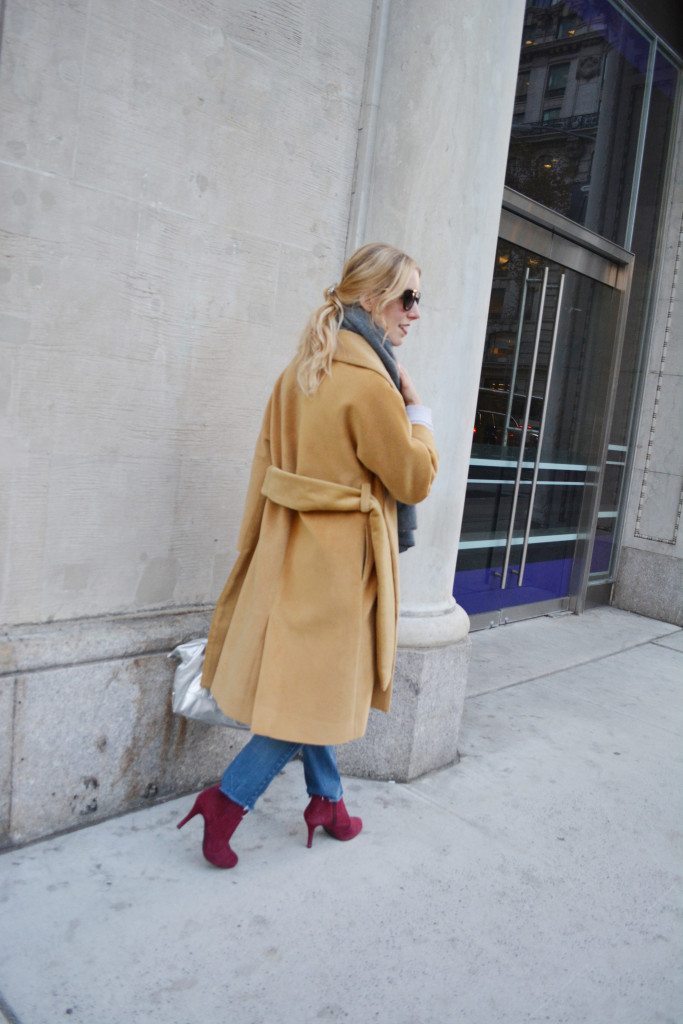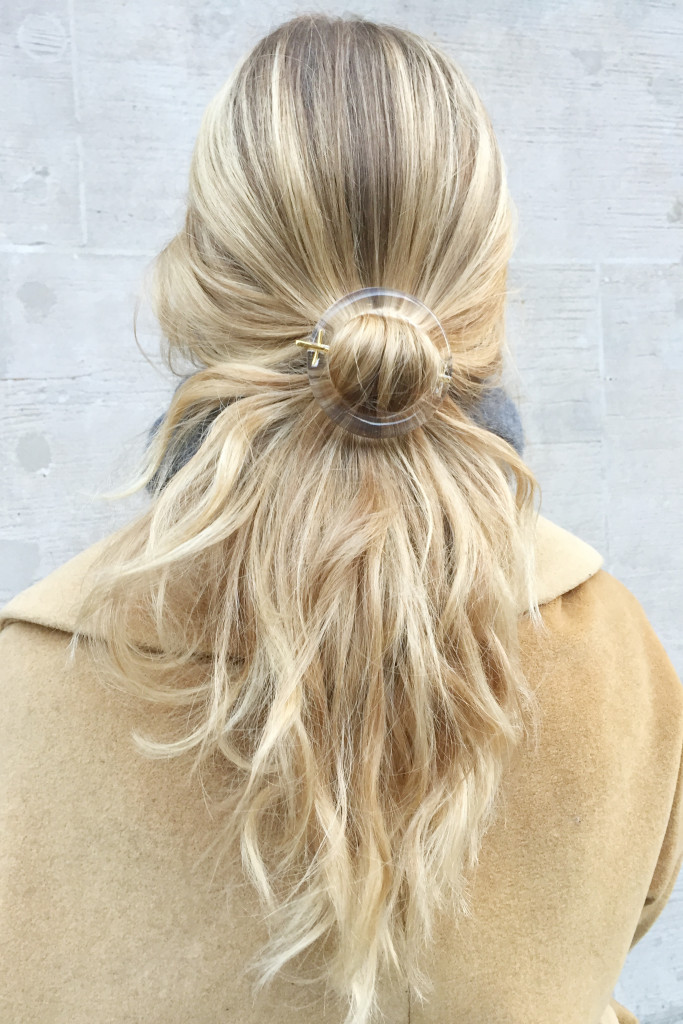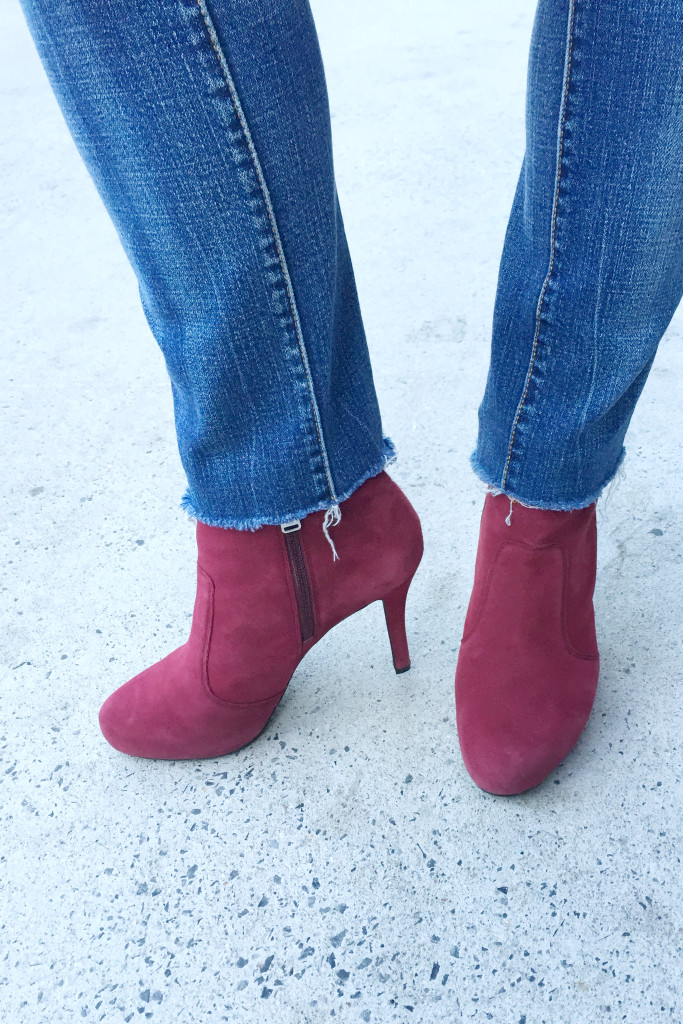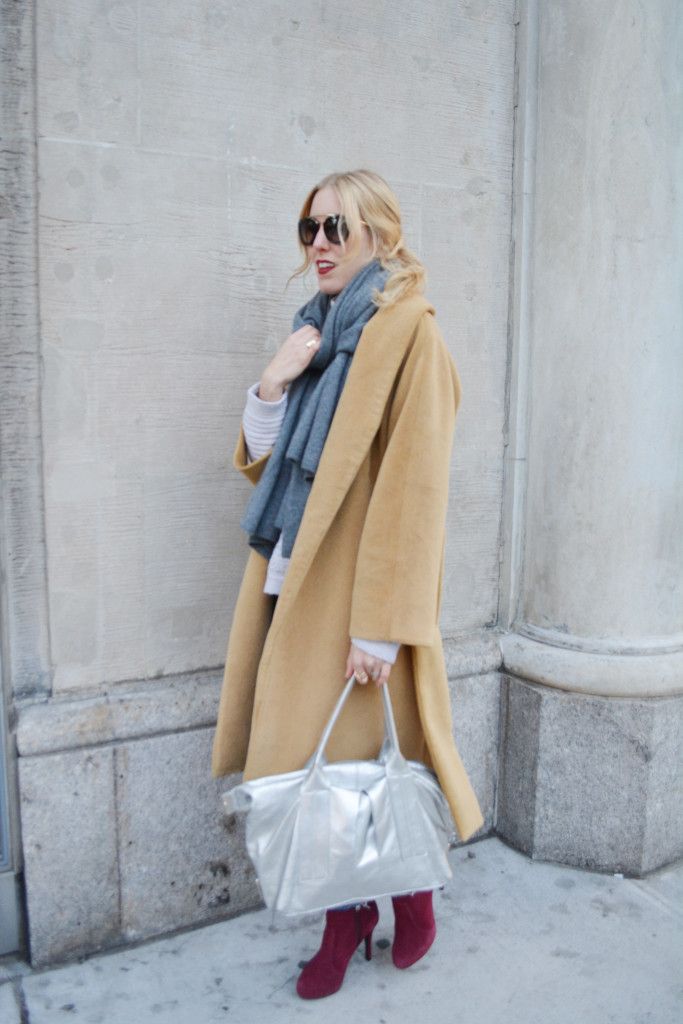 Nothing says winter like chunky cable knit sweaters and a great pair of boots. I met my blogger friend Stephanie for coffee (for me) / tea (for her) the other day and it was just starting to feel like winter (a.k.a. bitter cold) in NYC that day, so I just didn't feel like getting dressed. Sound familiar? I have some winter outfit solutions just for you then.
I broke out my perennial favorites like this luxurious sweater (which is on sale now!) and my favorite worn in pair of Levi's that I updated by cutting up this season, and it made me feel instantly cozy and comfy.
*STYLIST TIP* Save money this season and update your skinny/straight jeans by cropping them yourself. Frayed and short hems are actually cool right now, so this is the one time I'm excusing you from visiting your tailor! Take it one step further and rough up those knees. I sandpaper jeans while wearing them to get the knee rip accurate. Start with small rips and let your knees do the rest of the work to make it look authentic. 
Speaking of comfy, there's nothing comfortable about heels right? Wrong! I was on my comfy kick and finally had a chance to wear my super comfortable heeled booties by Rockport gave me to wear while styling their fall/winter campaign back last spring. I thought they were crazy to think I'd be wearing these heels for 12 hours straight while doing fittings…on my feet…all day.
What I'm saying is that heels don't have to hurt. Thank goodness someone finally gets it. I love the look of how they polish even the most basic outfits, but now I don't have to suffer.
Also speaking of suffering, I don't know about you, but with all of these layers and chunky scarves I'm wrapping around my neck, my hair keeps getting tangled into a beautiful nest in the back of my hair that gets even worse when it's windy out. I finally found the solution for this, which I guess could be done all year long. My favorite hair accessories designer, Colette Malouf, gave me their new lucite hair clip from their spring/summer '16 collection and I'm obsessed. It's easier than using a hair tie and doesn't leave any annoying kinks in my hair. Plus it looks way fancier—and less dangerous—than a hair tie.
Reformation coat // Duffy sweater  // Levi's jeans (old) // Rockport booties (c/o) // Zara cashmere scarf // Colette Malouf hair clip (c/o, coming out spring 2016) // Joanna Maxham bag (c/o) // Prada sunglasses via Ditto (c/o) // Borghese lip color in grappa (c/o)
photos by Stephanie Unter