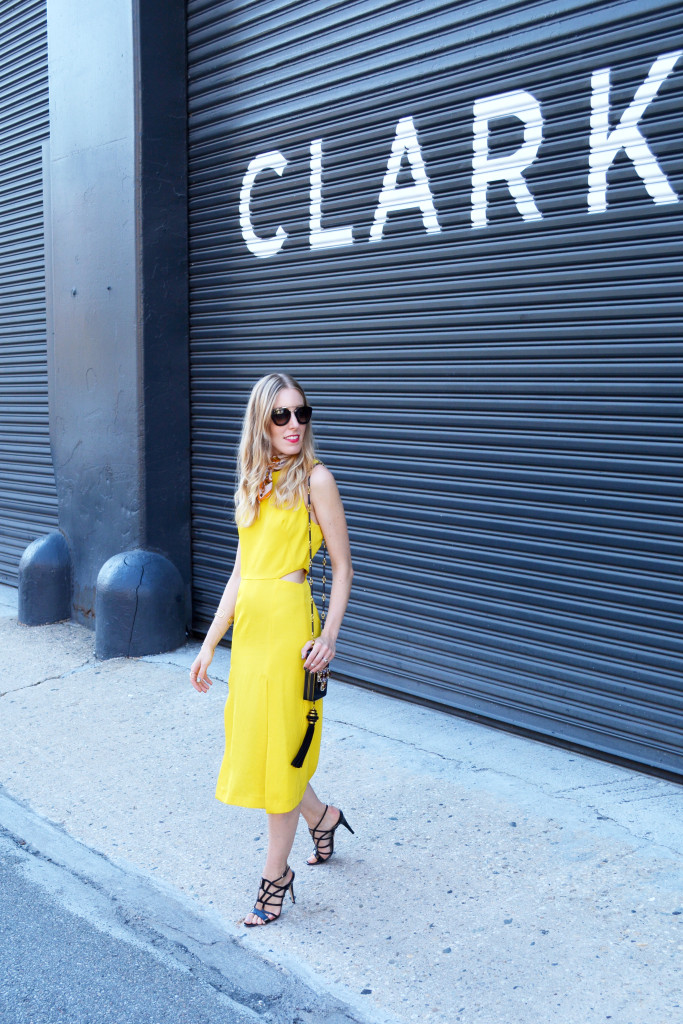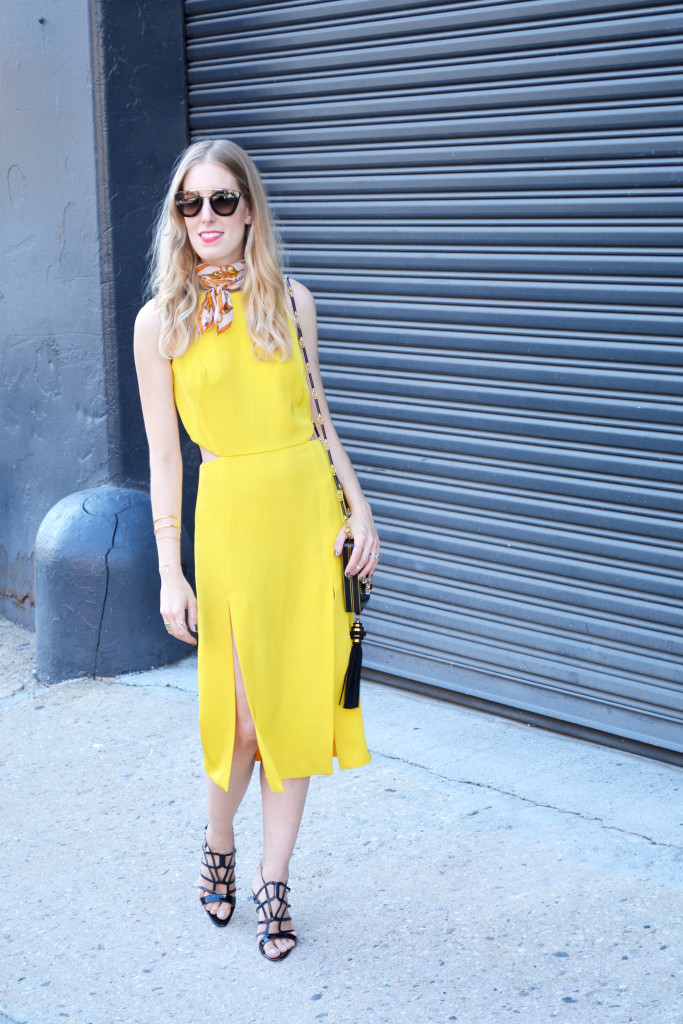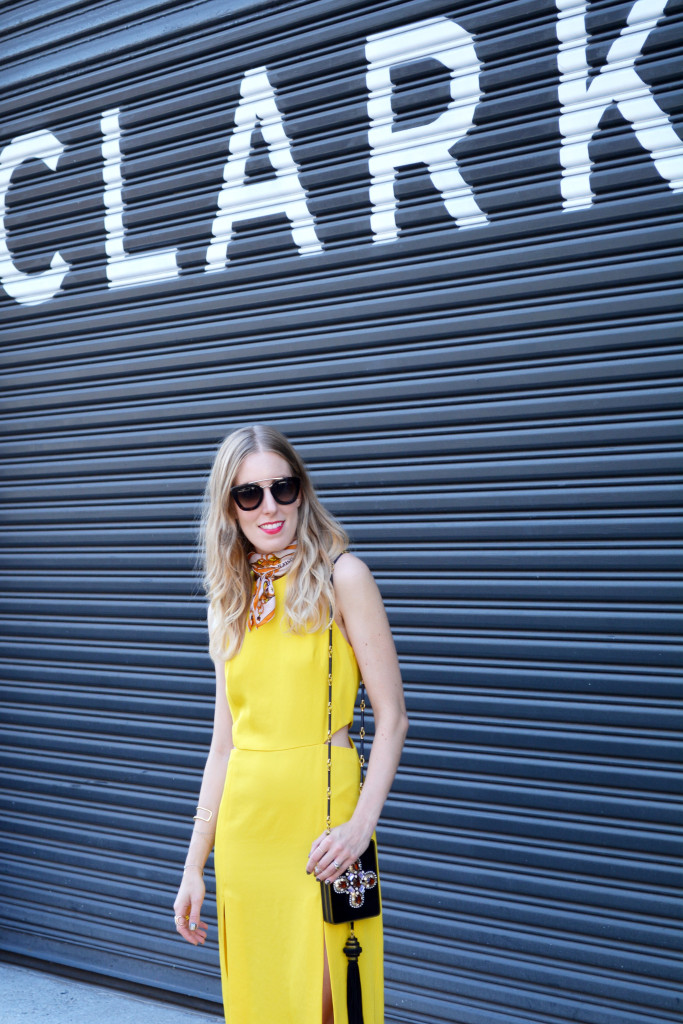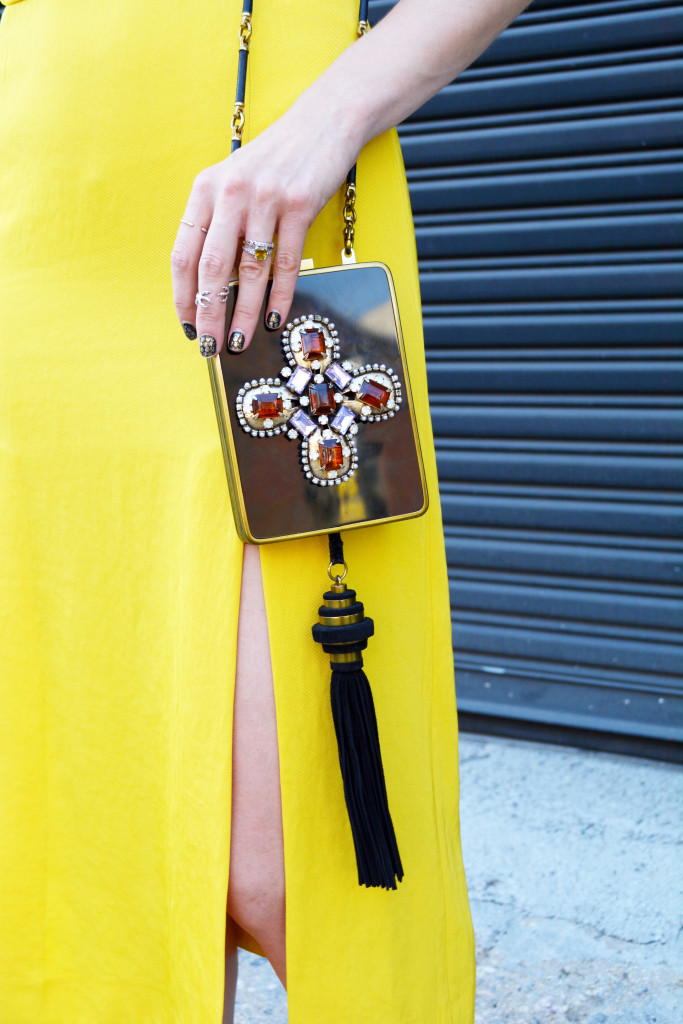 Sandro dress (c/o via Michelle B. on Village Luxe) // Tory Burch bag and Brian Atwood heels (you can now rent from me on Village Luxe!) // Prada sunglasses (c/o via Ditto) // vintage scarf found in Paris // Parulina claw ring // Gorjana ring and cuff (c/o via Rocksbox) // Starling bracelets (c/o) // Jamberry nail wraps (c/o) 
photos by Caitlin Fore
One of my best girl friends, Emily of Accessories Gal and I both are a bit obsessed with fashion to the point where we scour sample sales and attend every fashion event together as much as possible. We even met at one of The Garment District's meetings a few years ago and immediately became buds. It's gotten to the point where there's an over-use of the "twinsies" dressed in black emoji in our lives. The one drawback to being friends with this glamazon fashionista, aside from looking like a short girl in pictures with her, is that at six foot tall (without heels!) and a few shoe sizes bigger than mine, we can't share clothes.
Emily and I attended an event together, as we tend to, a few months ago hosted by Harvard Business School alum, Julia Gudish Krieger,  to tell us about her new business called Village Luxe. She described it as sharing a closet with the most fashionable girlfriends in your city—and you're lucky enough to be the same size as them. Thanks to this app's filter, you can search by not only size, but by style and proximity to where you live. Now your city is your closet.
As a Brooklynite, I thought it would be a challenge to both rent out my designer pieces and rent from others across the bridge, but in just one week of signing up, I rented out 7(!!) pieces and rented this gorgeous Sandro dress from there to wear for New York Fashion Week. The dress rental was a breeze, as the owner let me try it on before renting and she happened to rent a look from me for an event she was attending. Win-win. I'll definitely be renting again from my new closet gal pal.
StyleCaster praises this new app/site as the "AirBnb of High End Fashion," which is the perfect way to sum it up.  There's major quality control involved so you can't put your non-designer Zara dress on there or something damaged, but you can put that cool piece you found while traveling or a unique vintage item on it, which makes for a closet for anything you're looking for. Like the AirBnb experience, renters are held responsible just as much as you are and both sides can be rated. You can even communicate with the renter to arrange pick up/delivery (rentals usually last for 1 week). I was even able to rent out my Givenchy bag for a discounted price to a Givenchy fashion week show-goer and then wear it the next day. Ultimately it's a way for women to get the most out of their closets and others in their city.
Special Invite Code: The site is invite-only and only for those in New York at the moment, but I managed to score invites for the first 250 readers who head over to the site. Just enter the code "THEBROOKLYNSTYLIST"and rent away!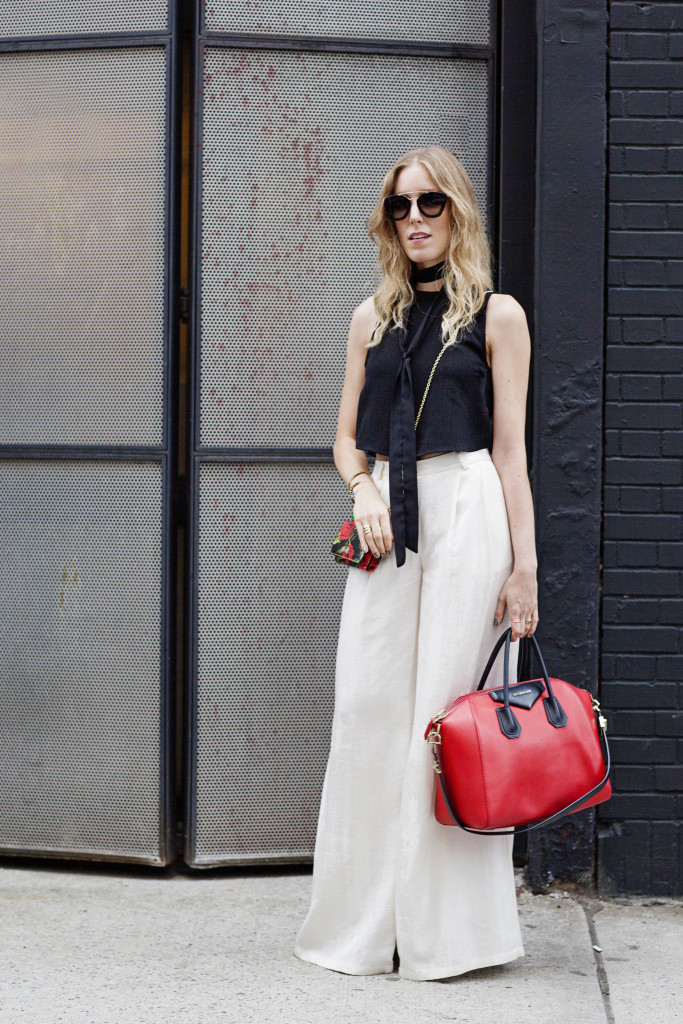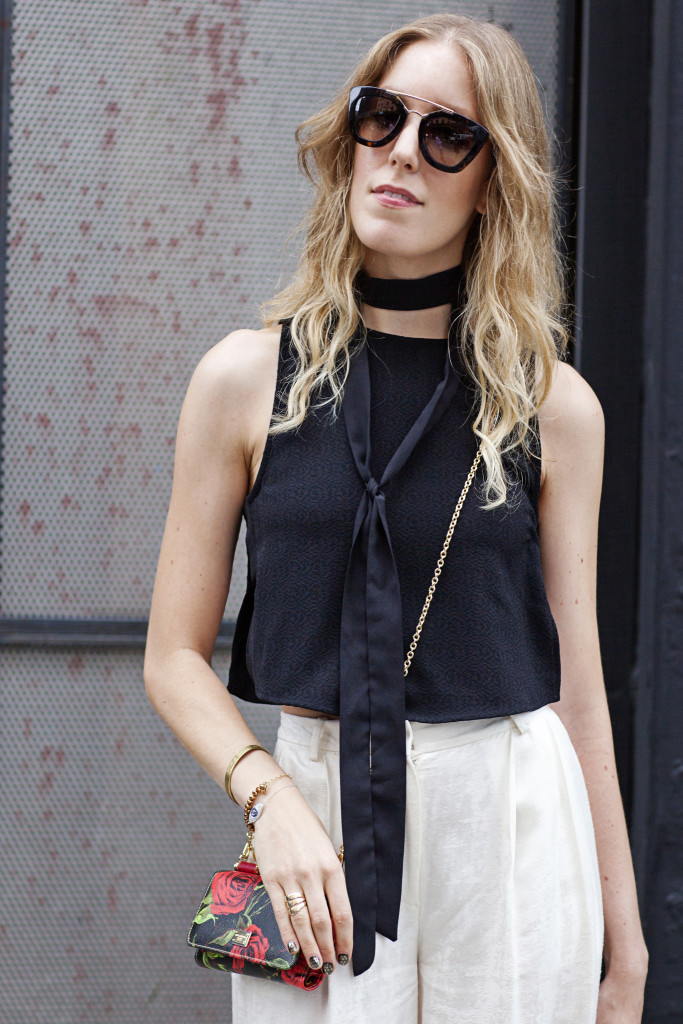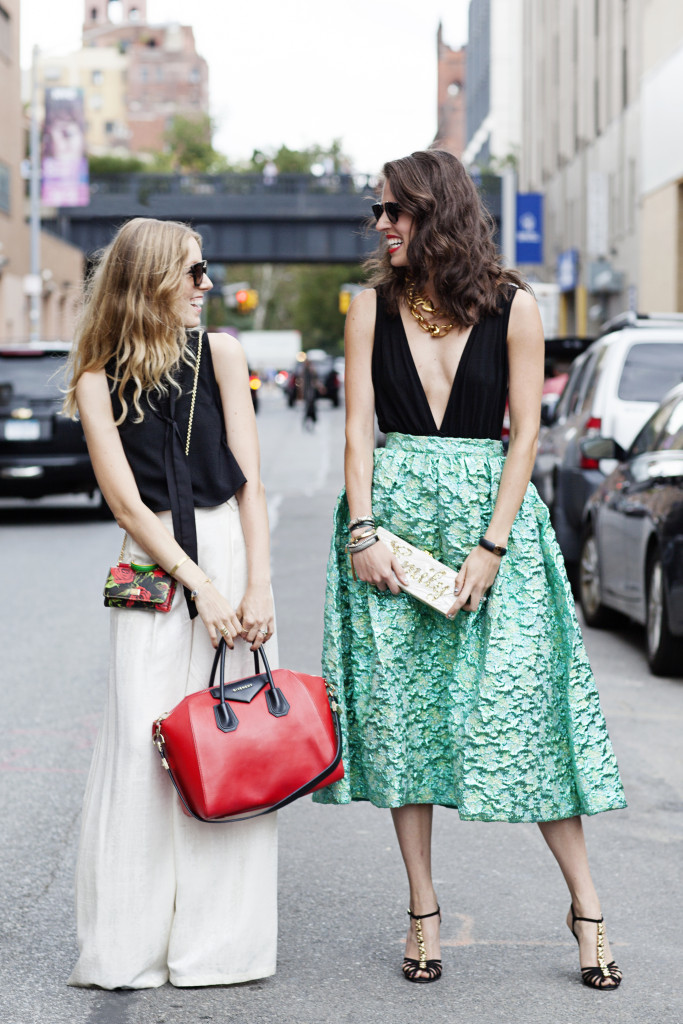 Christian Siriano pants, Givenchy bag, Dolce & Gabbana clutch, all available for rent from me on Village Luxe // Dara Senders beaded bracelet
On Emily | Christian Siriano skirt and Charlotte Olympia shoes available for rent from Emily on Village Luxe
photos by Rima Brindamour