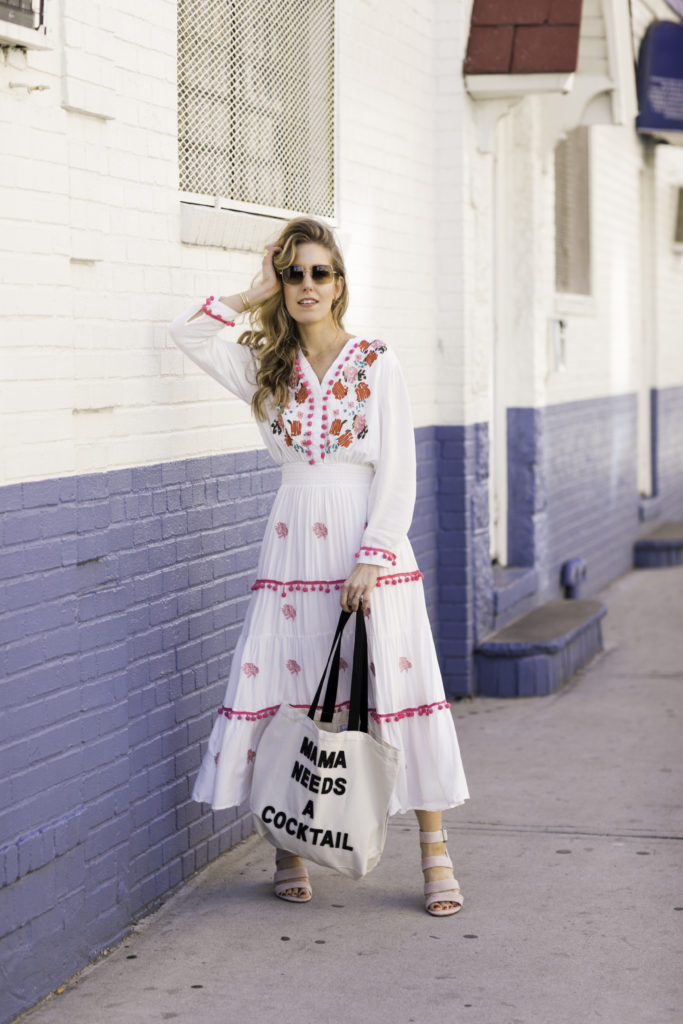 Whether I'm shopping for my photoshoots for brands, advertisements or celebrities, or for a personal styling client (often a mom in NYC), there's one common thing in my styling: getting the most bang for the buck when shopping for clothing.
Even with clients that have bigger budgets, I like to use these tricks on how to shop for affordable fashion that only looks expensive. These are even some of the tips I teach my personal styling clients in our sessions.
I partnered with Chicwish recently and they sent me a few of my favorite *affordable* pieces from their site. I love how everything looked unique and designer but not a single thing I was eyeing was over $100. It all actually looks like it costs more. See my tips below on why that is.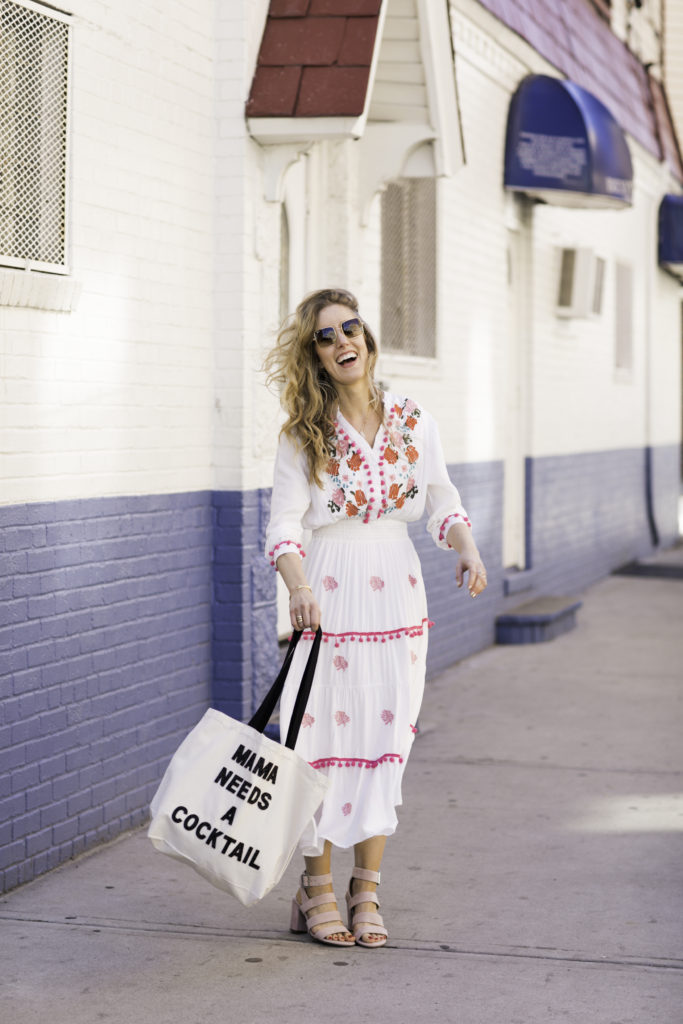 dress: Chicwish (c/o, on SALE for $70!) | bag: Fallon & Royce (c/o) | heeled sandals: Vionic (c/o) | sunglasses: Ray-Ban via Sunglass Hut (c/o)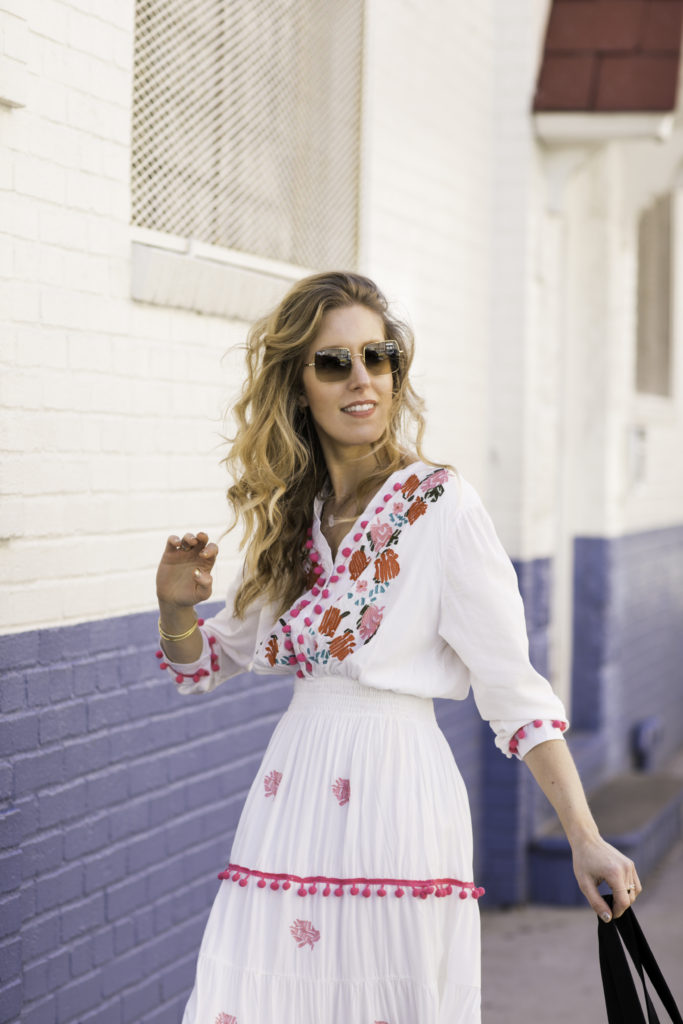 Here are my styling tips to look out for next time you're shopping to avoid pieces that look cheap, no matter the cost:
It's all in the details – Look for those little details like embroidery/stitching, texture, trim, hardware, quality of fabric or cut that will elevate the piece no matter the cost. Still keep it simple with these details. It looks cheap if you find something with too many different things going on.
Check if a sweater is going to pill or not BEFORE you buy it – rub the knit with your thumb a bit before you buy/wear and that is ultimately how the sweater will wear over time. Even the most expensive cashmere sweater could look cheap if it pills/wears poorly.
Is the dress lined? – Unless it's meant to be a slip dress, unlined dresses usually look cheaper. Nothing looks tackier than a long dress with a short slip—always the sign of a cheaply made dress. If you love a dress and it has this, then cut out the slip and wear with your own long slip OR hem the dress to meet the slip. I do this often on my shoots.
Never buy a shirt or dress that has a nicer fabric on one side – I cringe at tops that use a silky fabric in the front and then they skimp out and use jersey cotton on the back. The mullet shirt, as I like to call it, is always a sign of CHEAP.
Splurge on denim (or look like you did) – Good quality jeans look it and you'll wear them so often that it makes a difference. Look for denim with less stretch to it. The jegging look tends to look cheap no matter the cost and is often more unflattering, especially in lighter colors. ALWAYS consider hemming and never let the ankles ruche. That $10 spent on a hem could elevate even the most inexpensive jeans!
Spend less on tees but know what to look for – Tees tend to wear over time so it's not worth the splurge in my opinion. A designer tee may last a little longer, but I have a designer one that looks identical to one I spent $19 on and I wear them so often that I don't mind buying new ones every few seasons. Look for less stretch, thicker material and 100% cotton.
Quality shoes make all the difference – If you don't want to spend a lot on shoes, then look for ones that you can easily resole and repair over time. Unless you're a sneakerhead, I usually don't recommend spending a lot on sneakers as they tend to wear over time, you can't fix the soles and then they look cheap.
Fit is KEY – If it's ill-fitting, it will look cheap, even if it is designer. This includes wearing the right undergarments (and not letting them show). Never underestimate the power of a hem/dart/taking in at the seam. You tailor is your bestie when it comes to making anything look more expensive. A lot of my shoots we have a tailor on hand and it can transform that piece that costs $19.99 into looking designer.
Stay away from the BMW* – This is what I like to call Basic Mall Wear. Anything with cheap details looks, well, cheap. This includes: button downs that only button down half-way, anything "cold shoulder", anything with a high-low "shark bite" hem, cheap or shiny looking buttons/hardware, and anything too distressed.
Subscribe to this blog and receive my guide of styling items to prolong the life of your clothes – You'll always look $$ if your clothes are kept in good shape!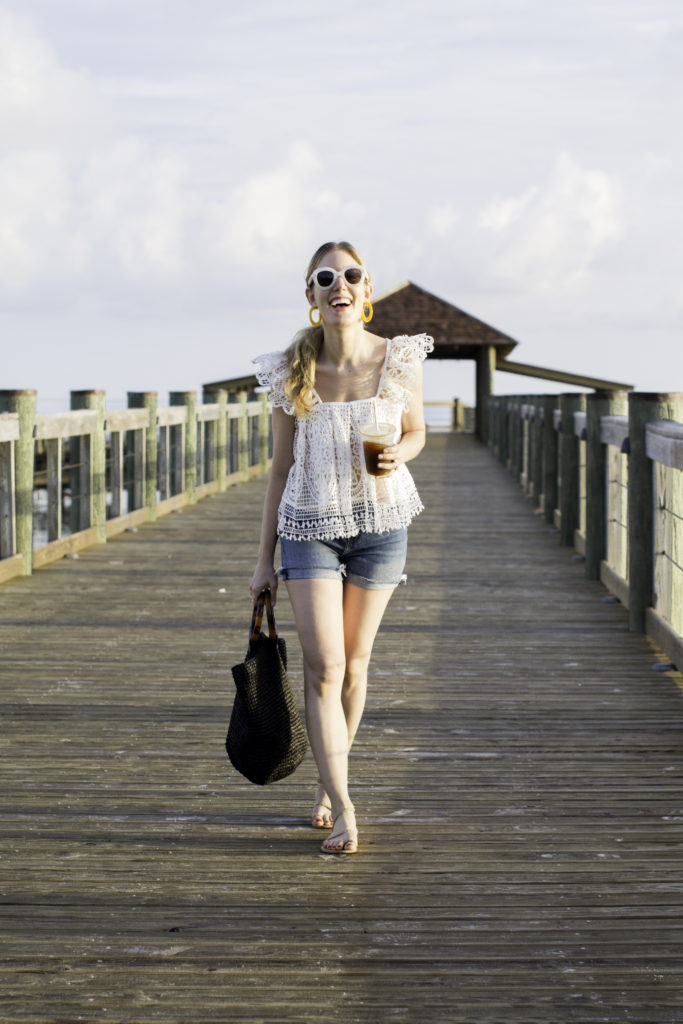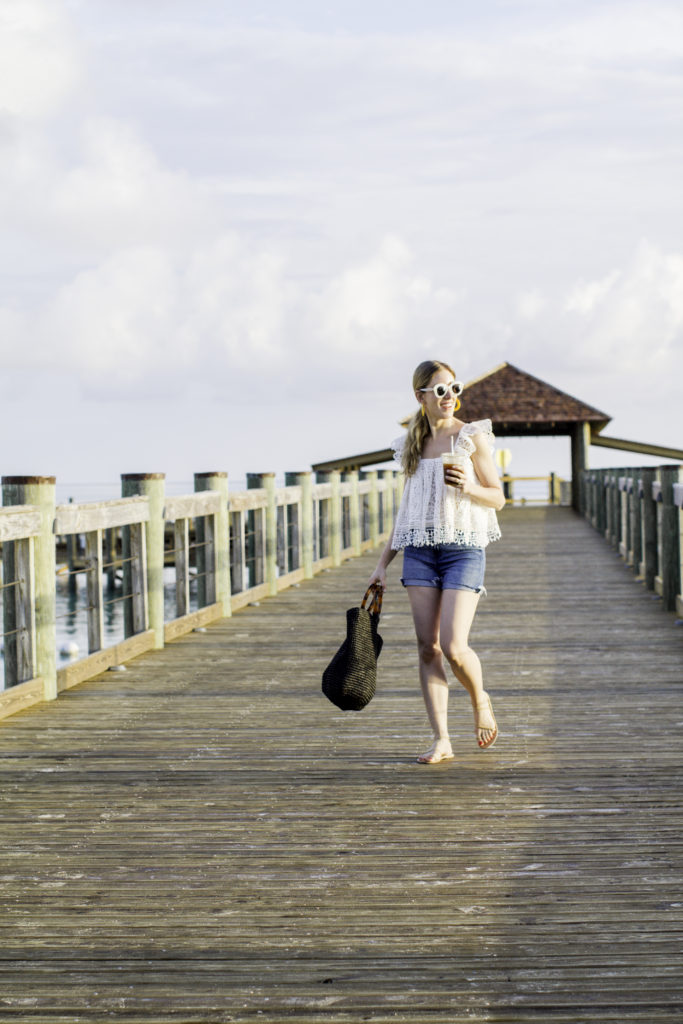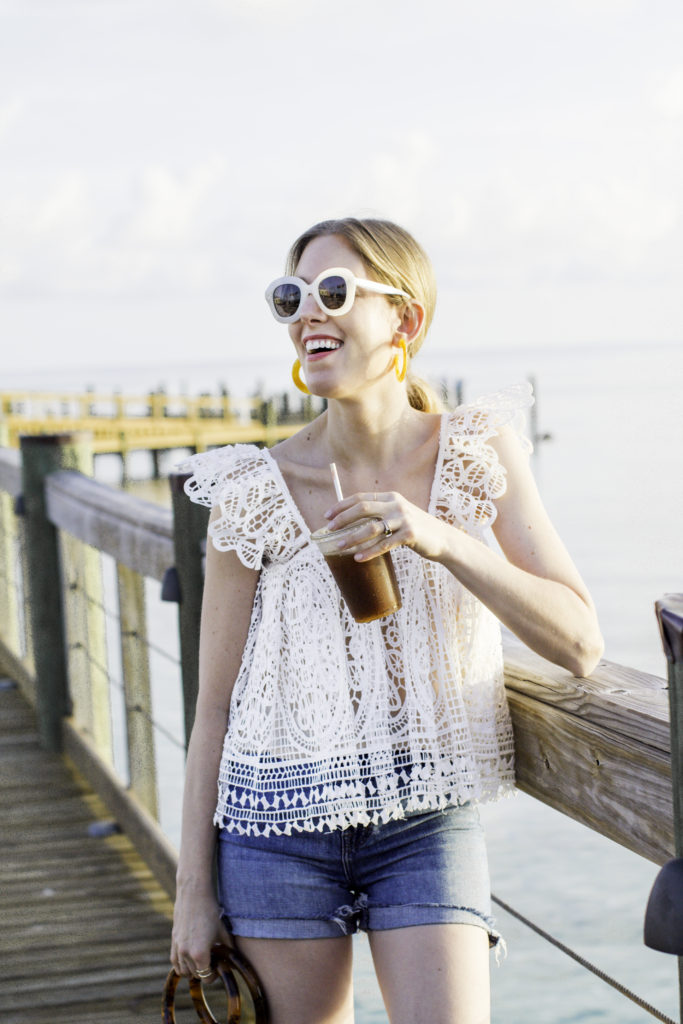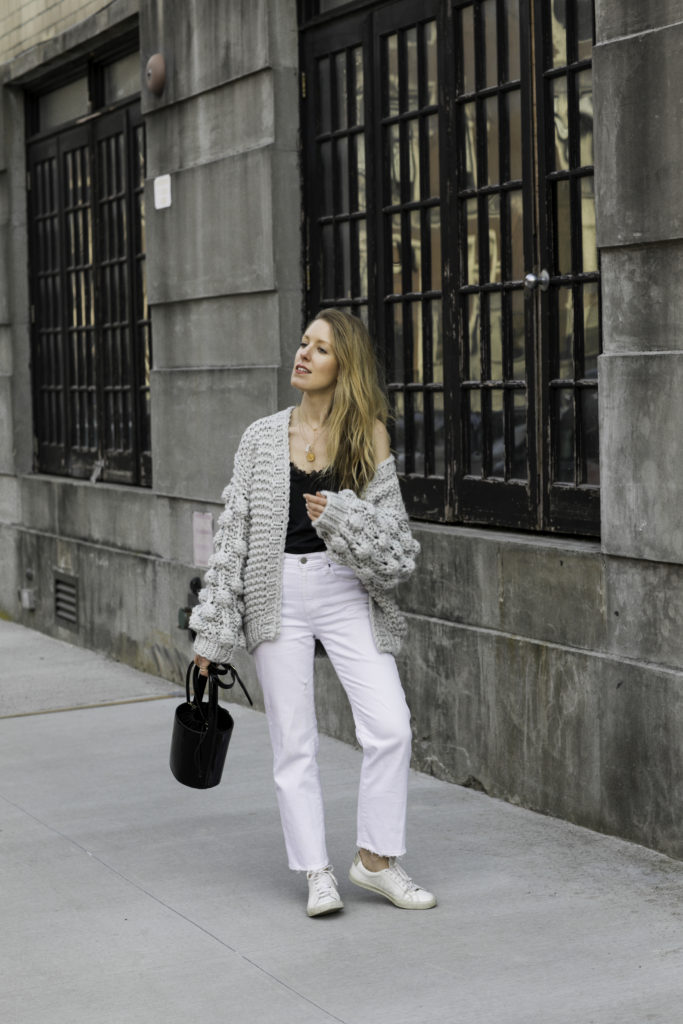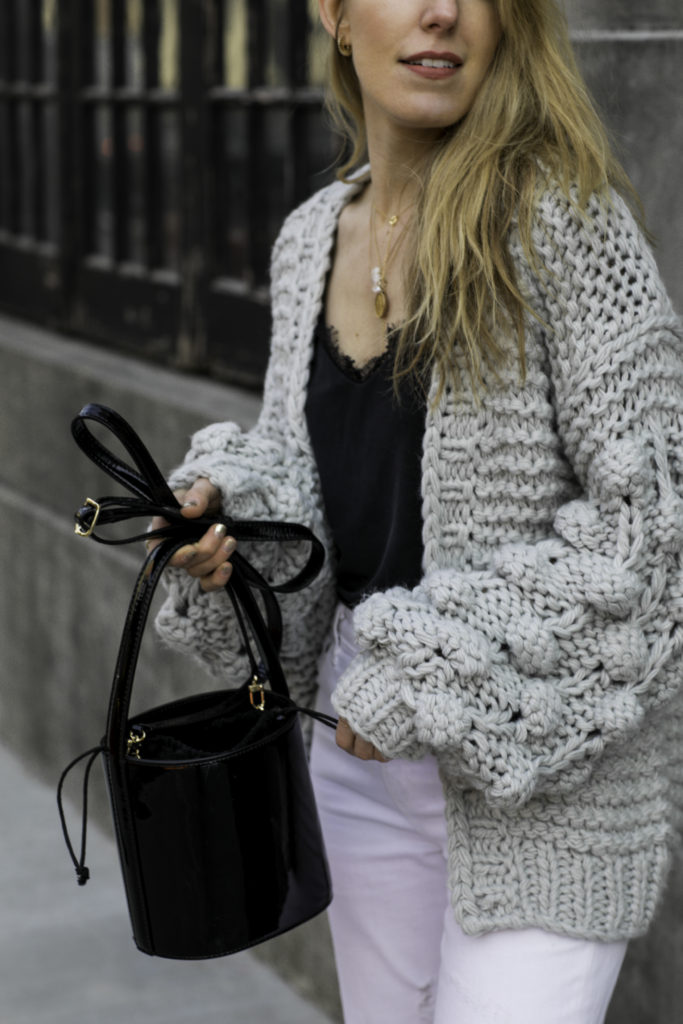 SHOP THIS POST
Thank you to Chicwish for partnering with me on this post. What I choose to wear and write about is 100% my own choice and opinions.
photos (first and last in series) by Lydia Hudgens