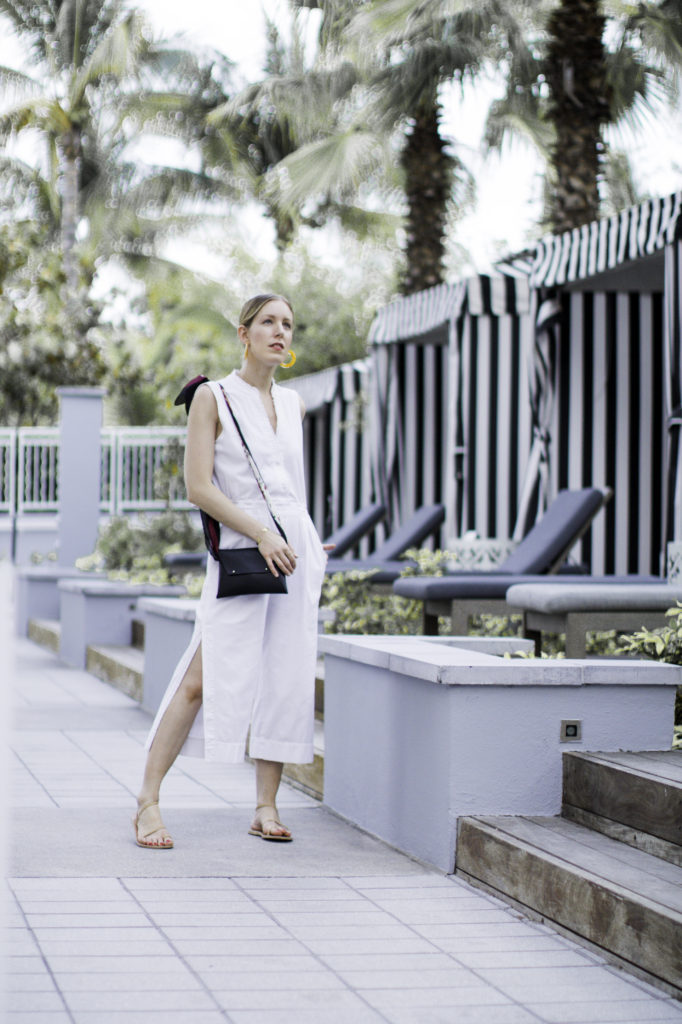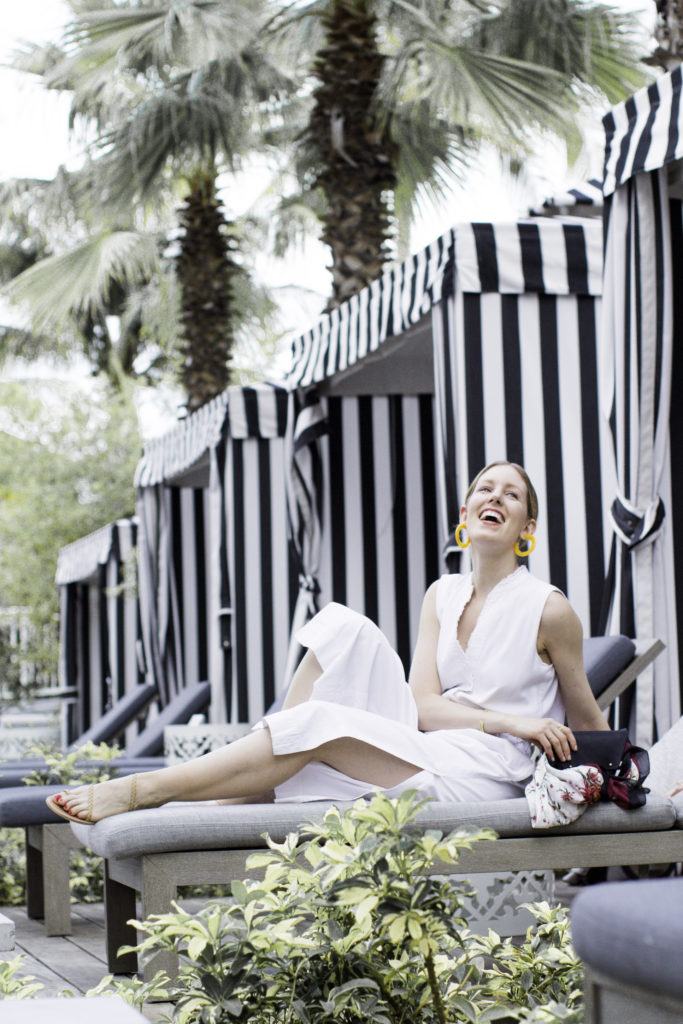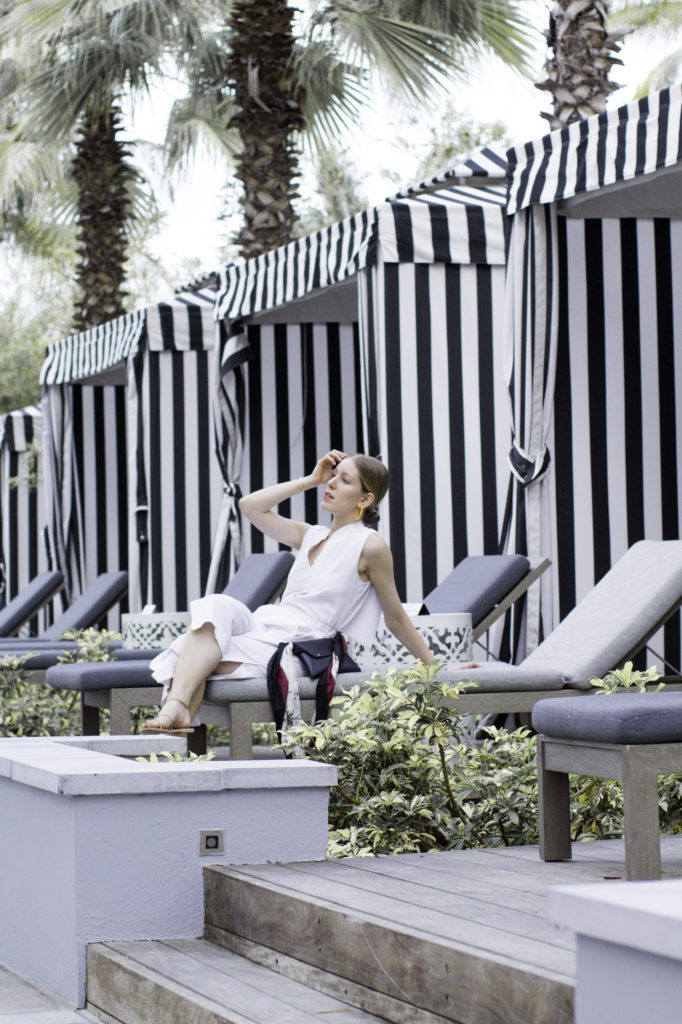 Jumpsuit: Vince via Rent The Runway (c/o, see below for discount code) | Sandals: Ancient Greek Sandals | Earrings: Cult Gaia
all other accessories: c/o Box Of Style (see below)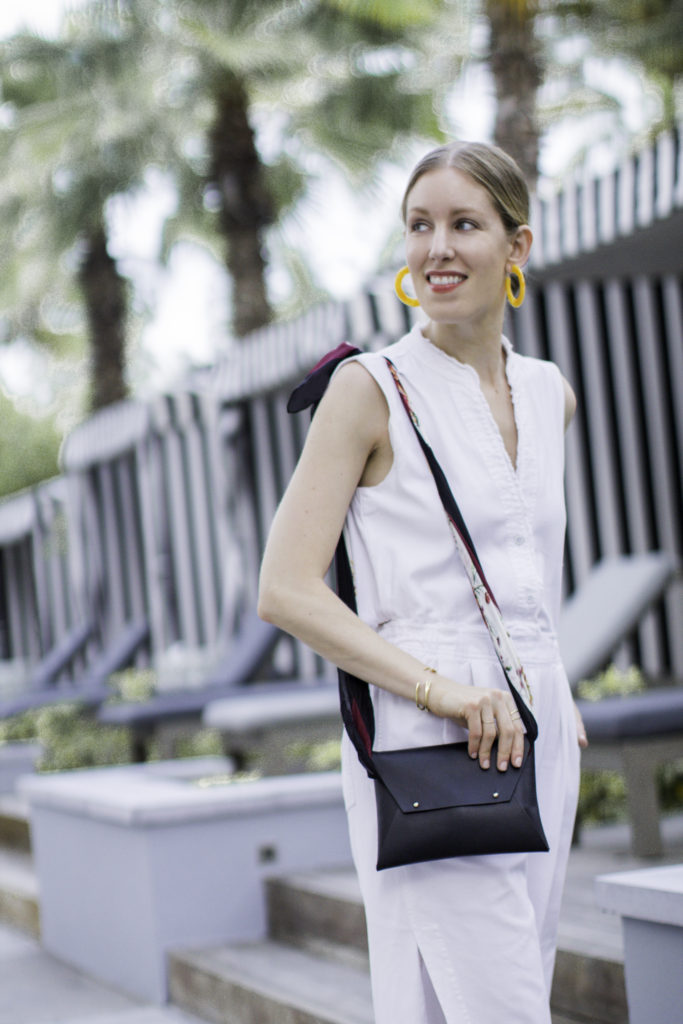 I recently took all of the items from this season's Box of Style on my vacation with the hubby to The Grand Hyatt Baha Mar and somehow felt like I had endless possibilities despite only bringing a carry on!
The best part is that everything retails for over $500 but you can the whole box of unique products for only $75 with my discount code below! They make fantastic gifts too (Mother's Day is approaching, hint hint).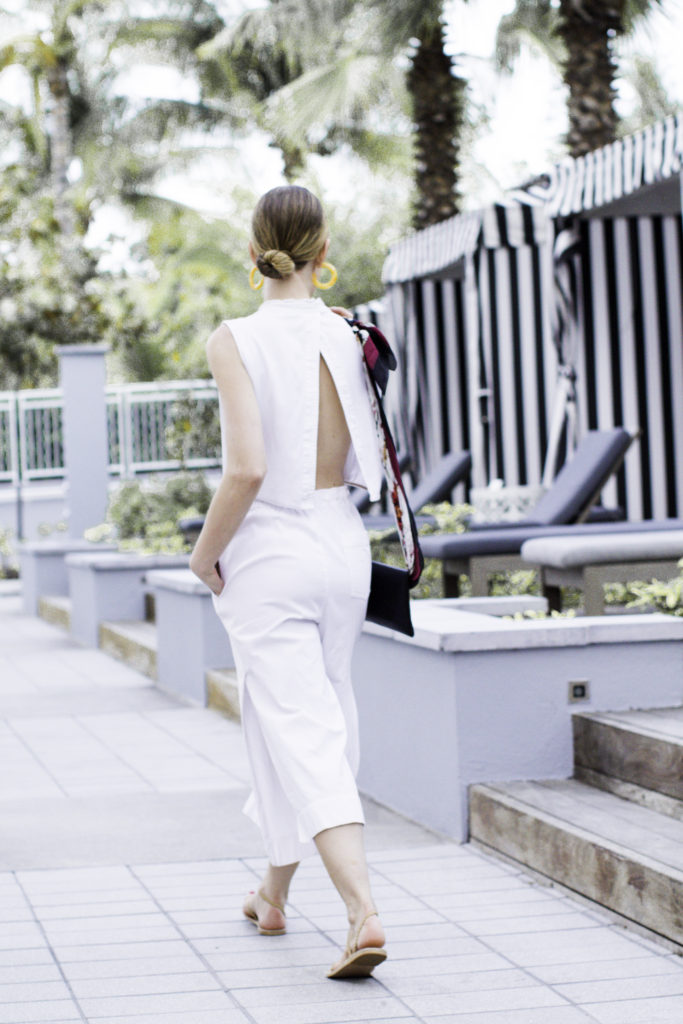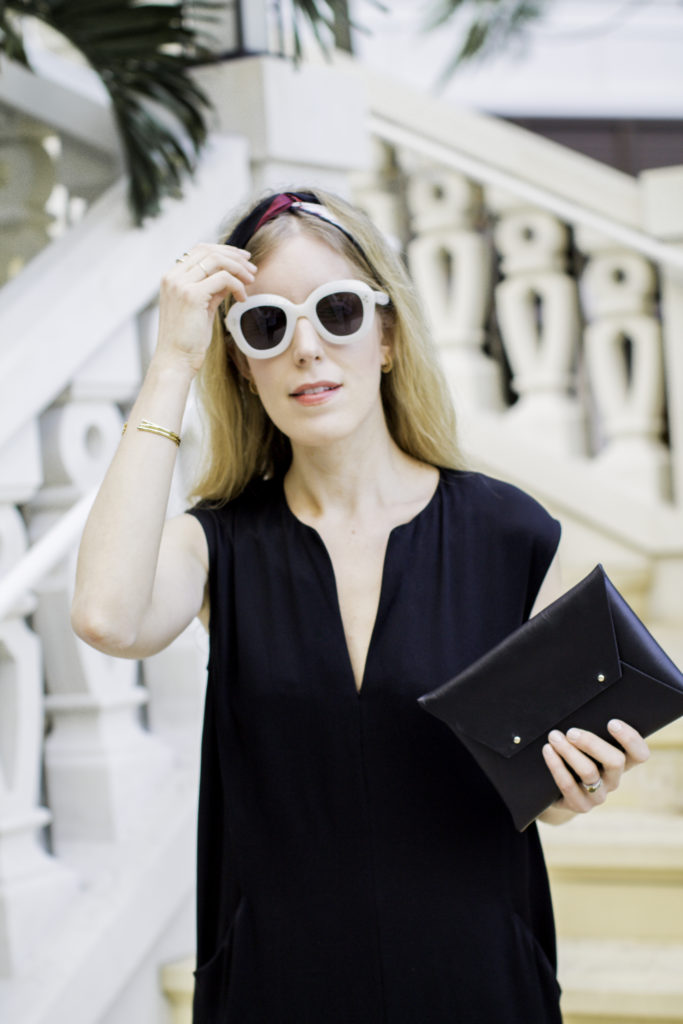 Here are my thoughts on all the products in this season's box:
I wore the Chan Luu silk scarf multiple ways as you can see here, including as a strap for my clutch and also as a headband, which is totally on trend.
The clutch by Tribe Alive was perfect to throw all my travel documents in my purse and then bring out for dinner at night.
I'm an eye cream junkie so the Edible Beauty cream was the ultimate luxury, especially with the gold leaf in it.
I'm also addicted to layering bracelets and the ones included from Michelle Campbell were probably my favorite items in the box. They're so easy, chic and the talon details give it a little edge. They're not something I would have thought to buy for myself but I've been wearing them a lot.
My husband dragged me into the bathroom to ask what my Skin Gym tool was and once I tried it out on him, he totally got it and was like this feels so nice. It's an added bonus that it drains your lymphatic system and keeps your face looking young and fresh.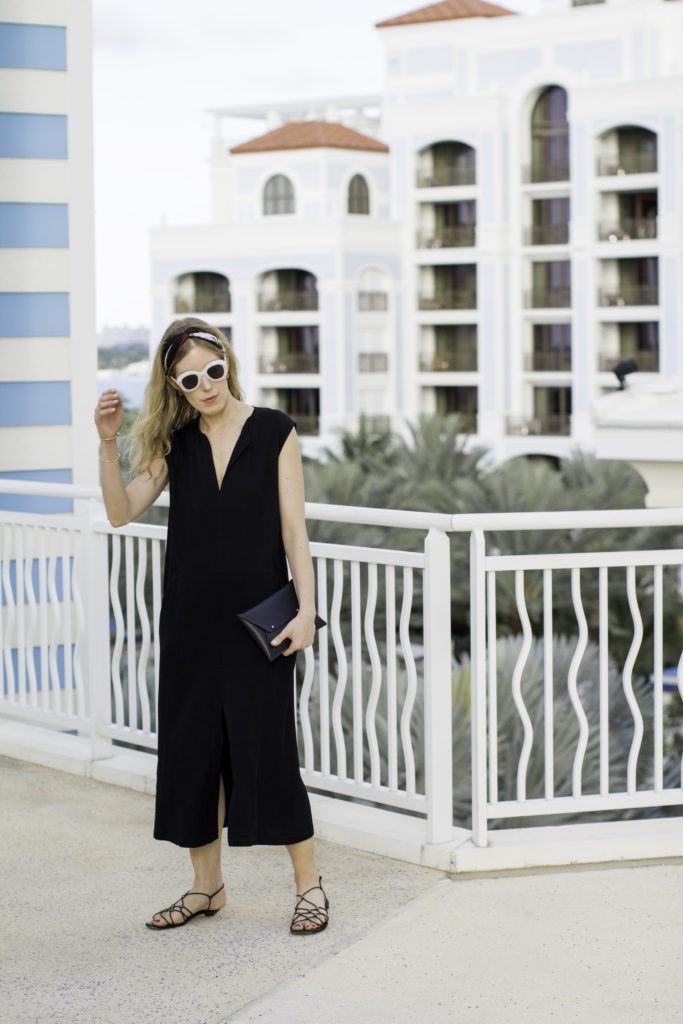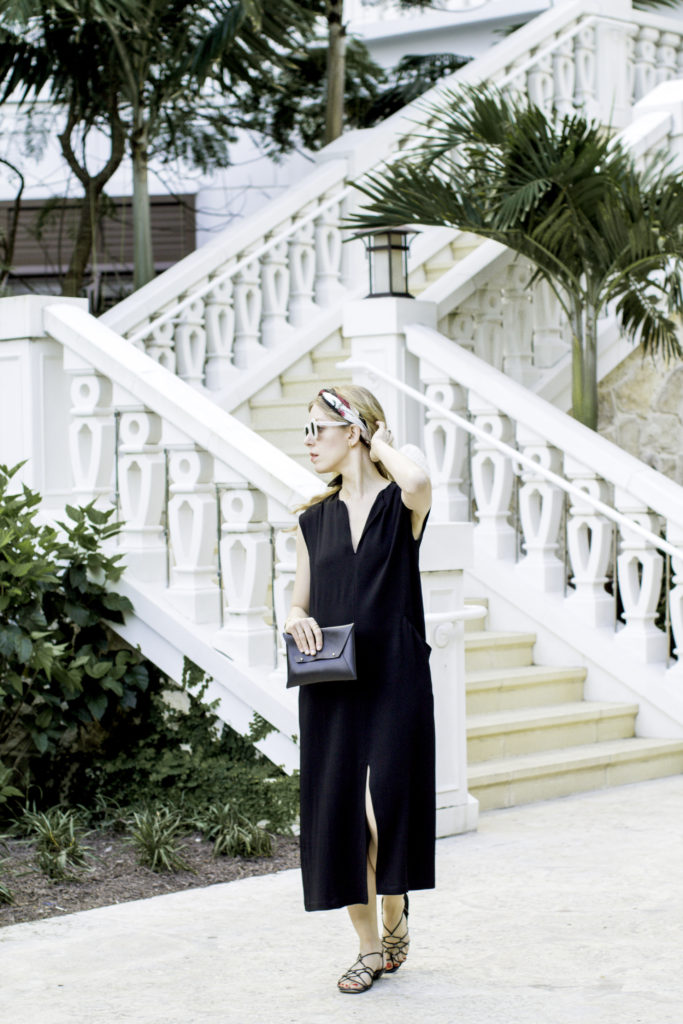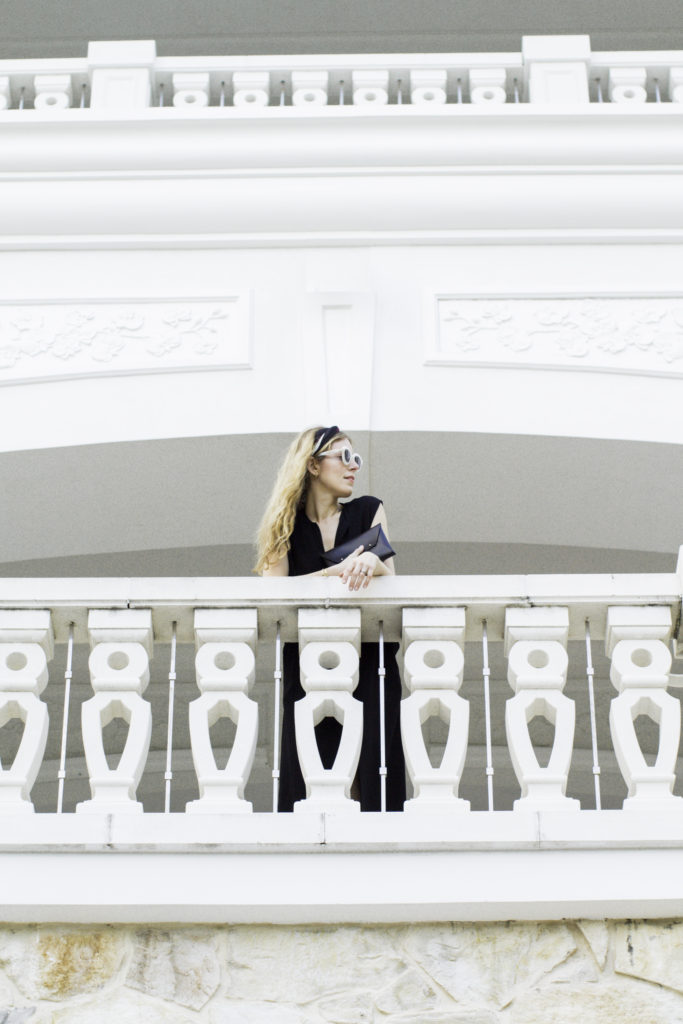 EXCLUSIVE DISCOUNT CODES
Use code NYSTYLIST25, good for $25 off a seasonal subscription for spring.
_________________________
Use code RACHELZOE25 to receive 25% off next order site wide (valid until 6/1/19)
_________________________
Use code BOXOFSTYLEXO for 20% off your next order site wide (valid until 6/1/19)
_________________________
Use code BOSTRIBE for 25% off your next order site wide (valid until 6/1/19)
_________________________
Use code BOX25 for 25% off your entire order site wide (valid until 6/1/19)
_________________________
Use code ILOVESTYLE for 20% off your next purchase of $50 or more (valid until 5/1/19)
_________________________
Use code LIZT40 for $40 off your first 2 months of Unlimited membership ($80 off total) valid through 7/1/19