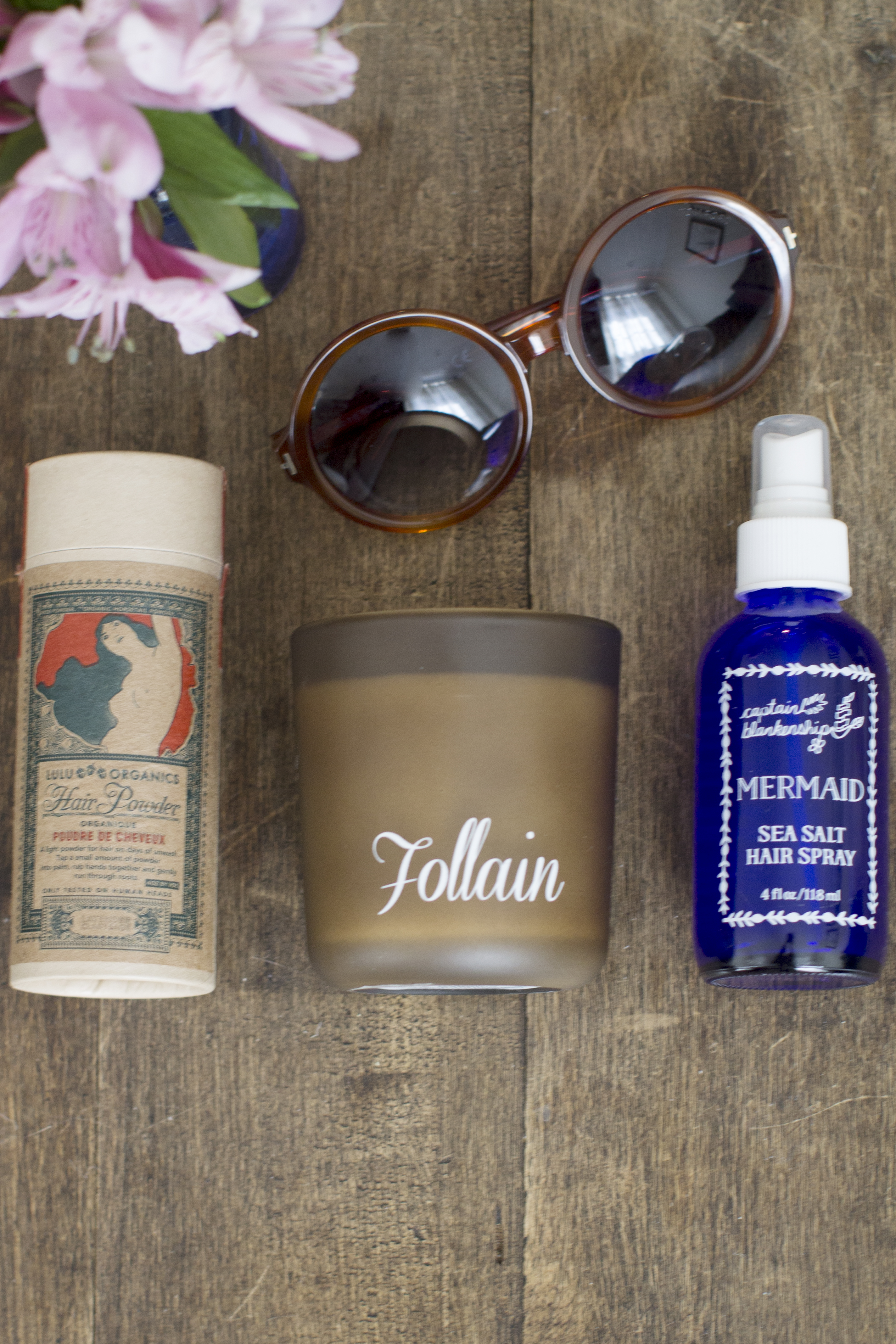 So it's kind of spring if you haven't noticed and if you're unfortunate like me to be stuck at home instead on a fabulous spring break trip, you're going to have to make the most of it.
I'm officially on travel lockdown now that I'm entering my 9th month of pregnancy this week, so I'm going to make a staycation out of this time. Why don't we pretend we're away somewhere warm and fabulous from the comfort of our own home then? If you're one of those lucky folks that's getting away, you obviously won't need to pretend. Either way, you're going to want these 3 natural beauty products that I discovered this month on my go-to online source for healthy and pure/non-toxic personal care products, Follain.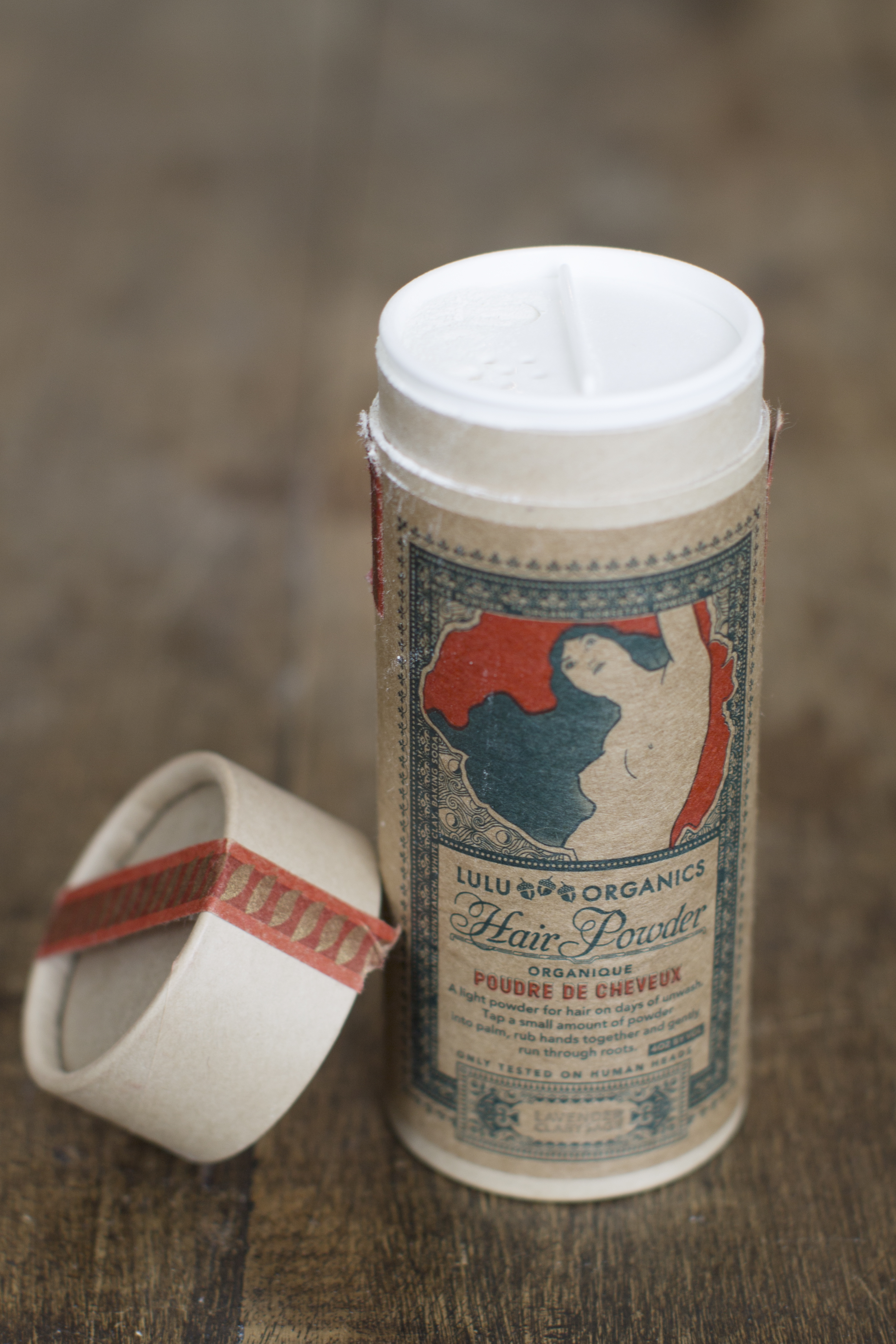 I don't know about you, but when I'm on vacation, the last thing I want to worry about is doing my hair. Have you ever gotten your hair blown out, or done it perfectly yourself before a big trip and wished it lasted the whole time? Take a vacation from doing your hair and try prolonging your good hair days with a dry shampoo. This is one product that you should only go natural with because it's sitting on top of your scalp all day(s) and absorbing into your skin.
I have to admit that I was drawn to this hair powder by Lulu Organics because of it's gorgeous Art Nouveau packaging, but the lavender and sage scent really sold me on it. It's like wearing perfume on your hair! It also absorbs all the grease without leaving your head feeling icky like other dry shampoos. I currently have a natural powder shampoo in my travel toiletry bag, but its bottle leaked the powder EVERYWHERE! There's a travel size of this baby, so it's definitely going in my travel ammo once I'm cleared to go places again. Until then, this beautiful packaging will sit on my bathroom shelf and make me smile as I get another day out of my perfect hair.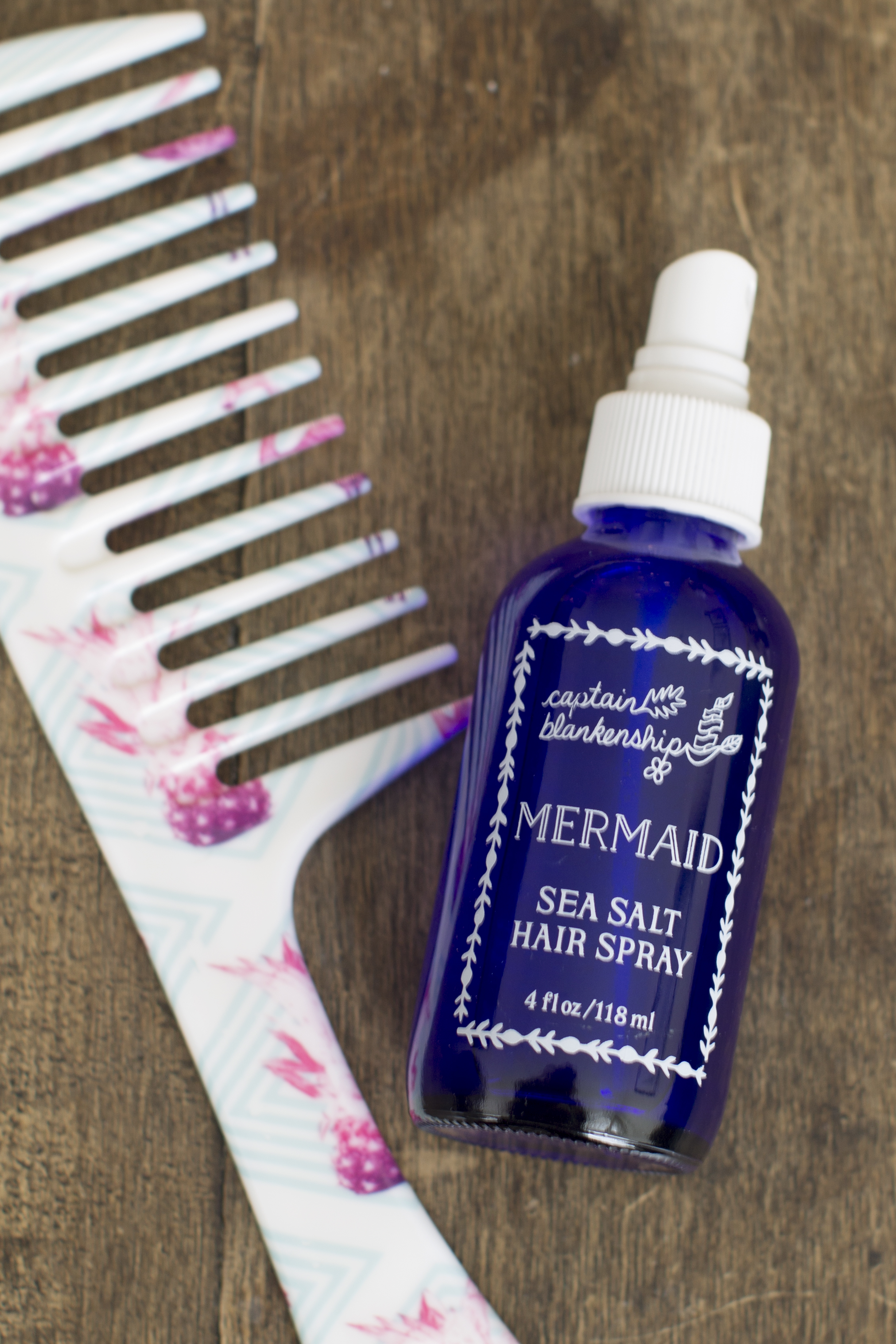 Have you ever wanted to recreate how your hair looks after a day at the beach? That's basically my hair goal as soon as it gets warm out. I retire the hot tools for the season and work with products that let my natural texture make an appearance.
Sure, there are many sea salt hair sprays on the market now and you may have been tempted to make your own, but this natural sea salt spray by Captain Blankenship is the first that I've found that is completely pure, but at the same time doesn't dry out your hair the way salt normally does. It has two times the amount of salt in it than you would get at the beach, so it really does the job of making you look like you have effortless mermaid hair without a trip to the beach. Again, this packaging is just so pretty to leave out in your bathroom, so that's an added bonus.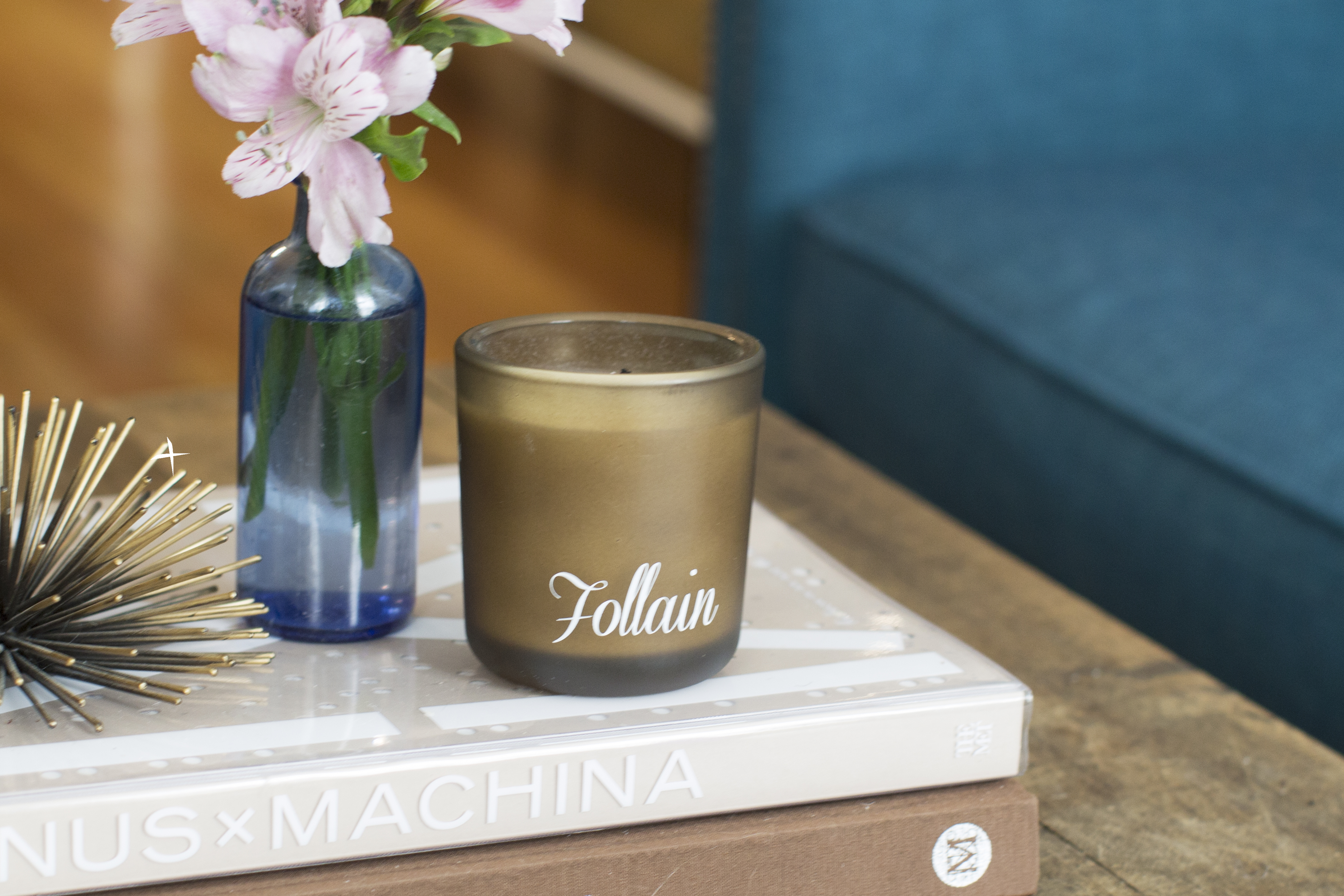 I'm such a sucker for good candles. Being pregnant, I make sure they have only natural ingredients these days, as I'm basically inhaling whatever they are made up of. I'm in love with Follain's own GMO-free soy based candle blended with spring scented essential oils. It makes me feel like I'm in a boutique hotel when it's burning. Its eco-friendly recycled packaging also looks great on my coffee table, so it brings a bit of the outdoors inside my living room.
The candle is currently on sale so it's such a good deal, plus the box it comes in is composed of wildflower seeds, so you can plant it and continue reap the benefits. With your wildflowers and floral scented candle, you can pretend you're somewhere else on your staycation. If you are planning a trip, this is a good one to travel with to put in your hotel room as well.
Happy "travels" natural beauties!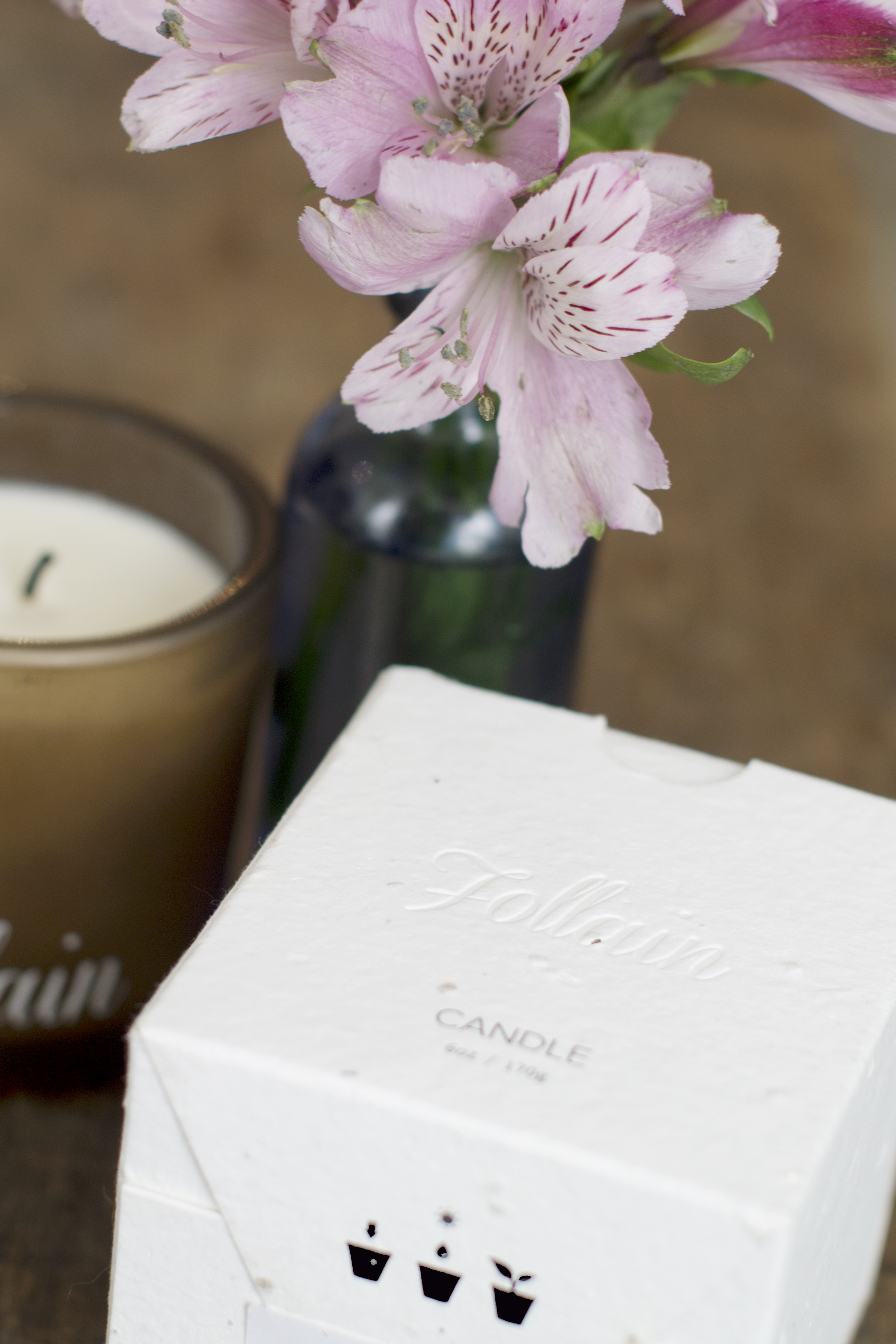 All beauty products c/o Follain
Get 10% off your purchase with the code FOLLAINFRIENDS on 3/31 only.
Post sponsored by Follain. What I choose to use and review is completely my own.