April 4, 2017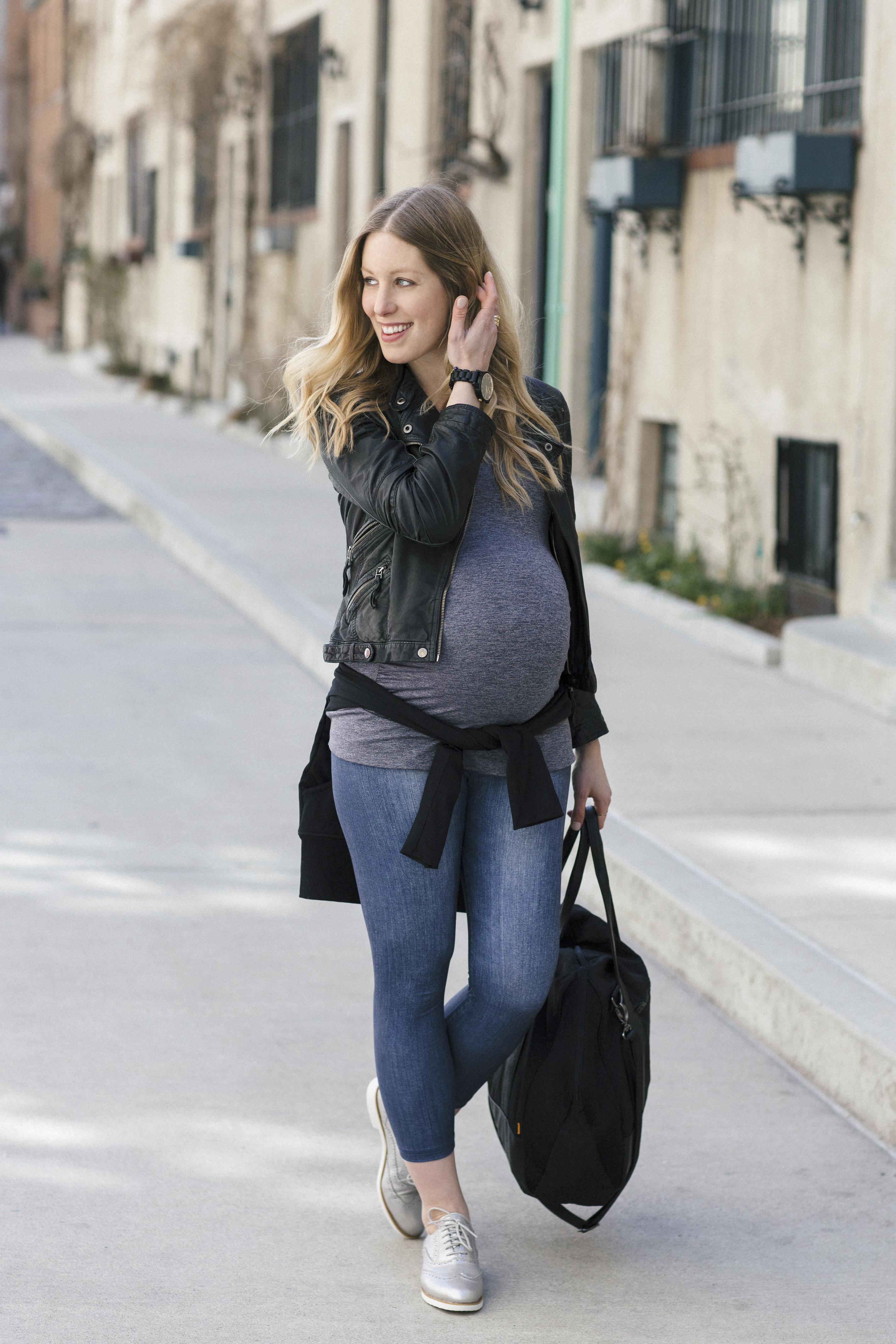 If one more person tells me that I need to "slow down" now that I'm in my 9th month of pregnancy, I'm going to scream. It's not in my nature to NOT be moving and doing things at all times. Of course I can't physically do everything the same now. I traded my PureBarre addiction for a membership to the YMCA to swim and practice prenatal yoga. I'm taking "easier" styling gigs where I don't have to schlep as much.
Even still, I'm finding myself on the go, whether it's for work, play or running around the city for meetings. I'm a mover and need wardrobe that moves with me.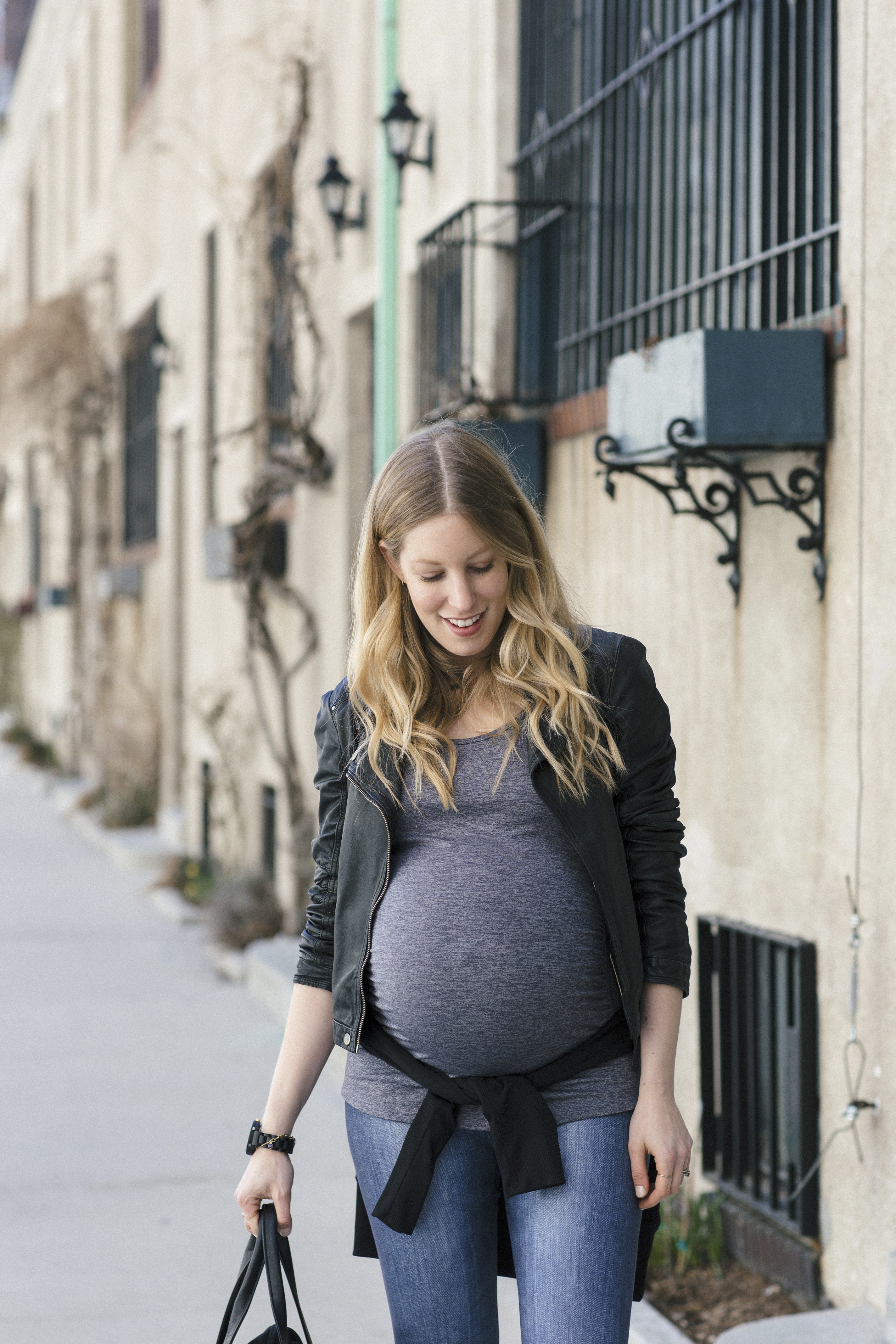 Getting dressed this far into my pregnancy has become quite the challenge. Even my maternity clothes are starting to feel a bit too snug. I only want to wear comfortable clothing like yoga wear, but most maternity activewear is pretty lame and certainly not appropriate for my life as a stylist. I'm so excited to be one of the first to try out and announce that my favorite athleisure brand, Lucy Activewear, has launched a maternity line.
Lucy sent me this incredible maternity tank, which feels like it's holding everything in. It's probably now the most comfortable top I own and no one has to know it's meant for working out (shh!). Also included were a maternity tank and poncho to layer over that will be perfect for breast feeding, a pair of low slung maternity leggings in black, as well as a couple of leggings to wear for post-pregnancy.
I was surprised to find that these high waisted leggings from their regular sized IndiGO line are even more comfy for me at this time. It's also a bonus that they look like jeans, so I can run around the city without looking like I should be on my way to the gym. I can still wear this whole look post-pregnancy, along with my gym / carry everything tote (currently on sale!) that can even double as a diaper bag.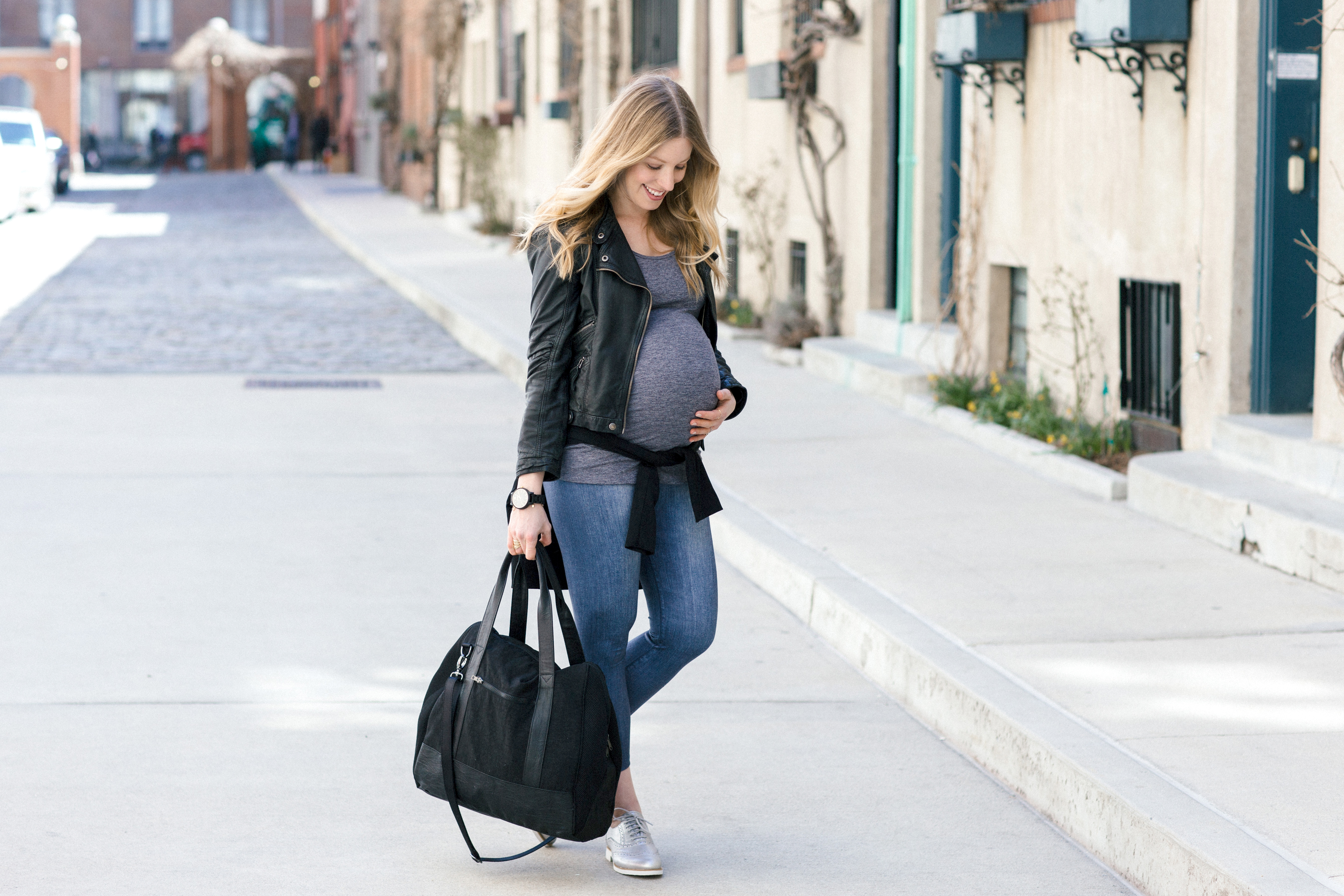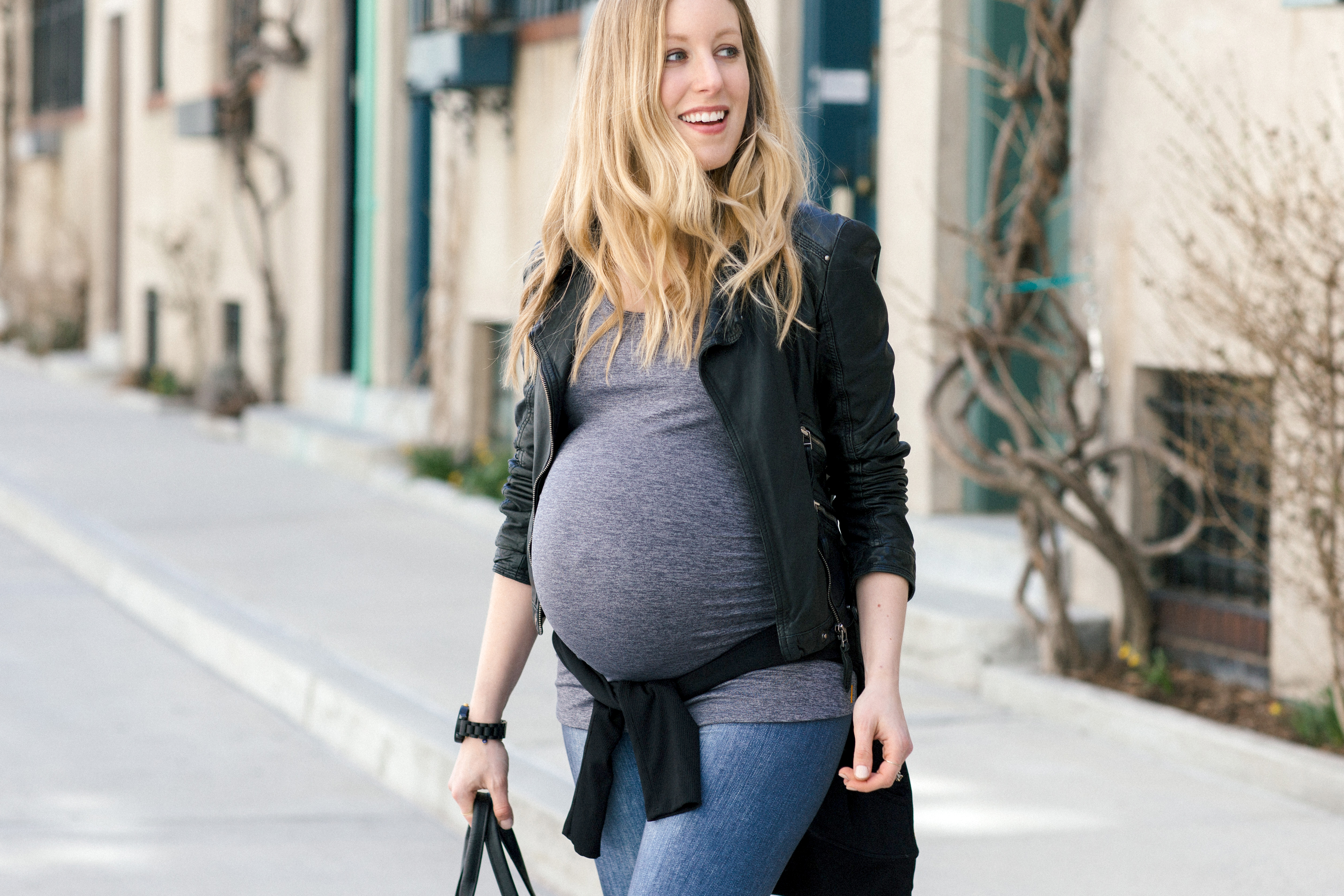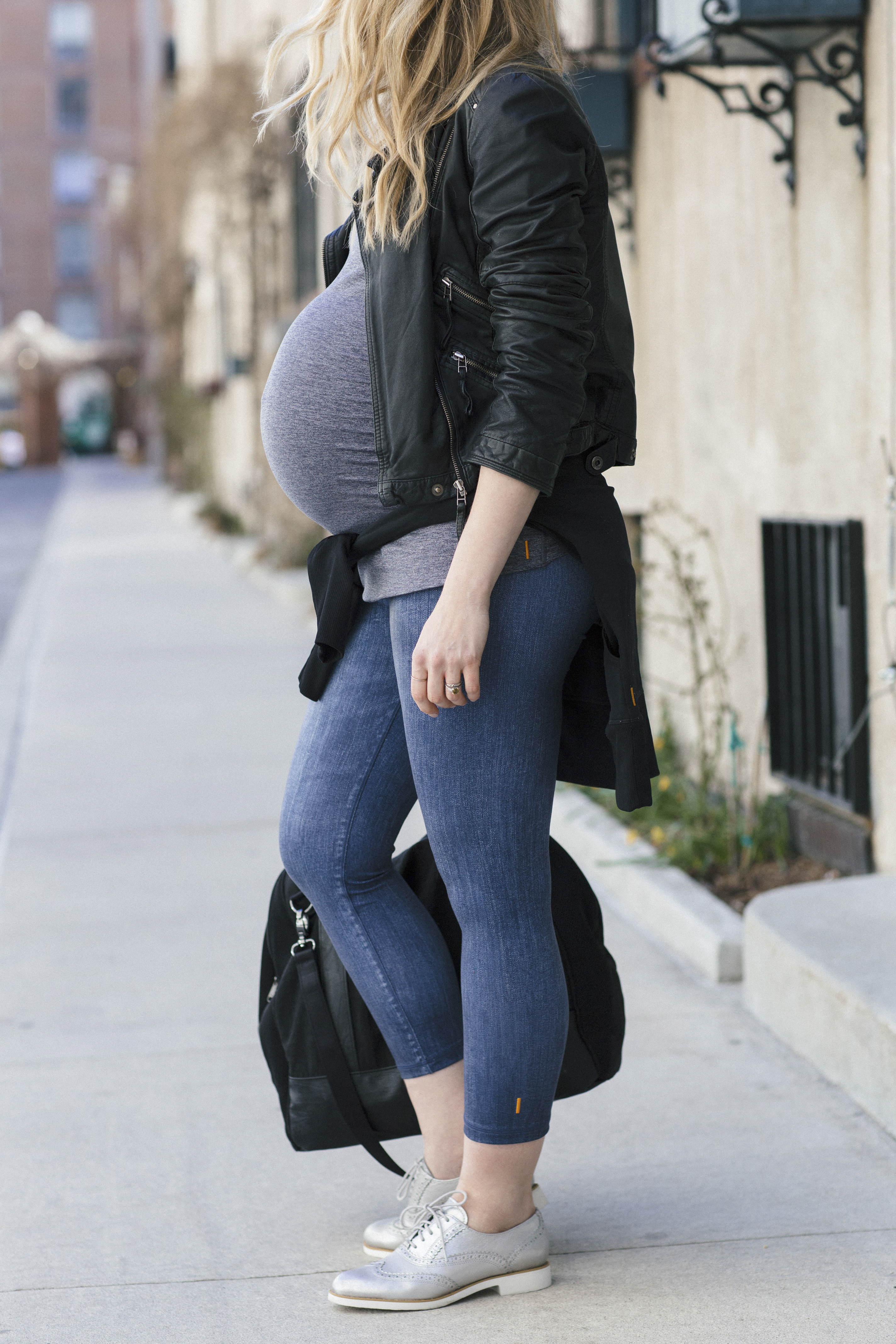 Speaking of wardrobe to move in,  I'm also starting to get pretty limited as to what shoes still work in my life. These days with swollen ankles (the glamour of pregnancy!) that don't really differentiate from my calves and an off-balanced center of gravity, I need to only wear the most comfortable, roomy shoes. Even most of my sneakers aren't cutting it these days.
I've styled for Rockport in the past and was familiar with the brand and certainly how comfortable their shoes are. I already owned a couple of heels from them that I got to wear on/in their shoots. They sent me images from their spring collection and I couldn't believe how cute they all were too. These metallic brogues caught my eye especially. Anyone who knows me, knows I'm a sucker for cool metallic shoes.
Rockport let me try this new spring style out and I honestly can say they are as comfortable as they are cute. It's the first time in the 3rd trimester that I didn't feel like I needed to kick off my shoes right away. Rockport's footwear technology that's literally made for movers somehow makes it feel like I'm wearing nothing but cushions on the soles of my swollen feet.
Even when I do eventually stop working and officially go on maternity leave, I don't think I'll actually "slow down." The reality is that I'm still going to be out and about with a newborn and plan to take lots of walks with him when the weather gets warmer. These shoes will still be my go-to for carrying him, pushing a stroller around Brooklyn or whatever new adventures motherhood brings for this mover on the go.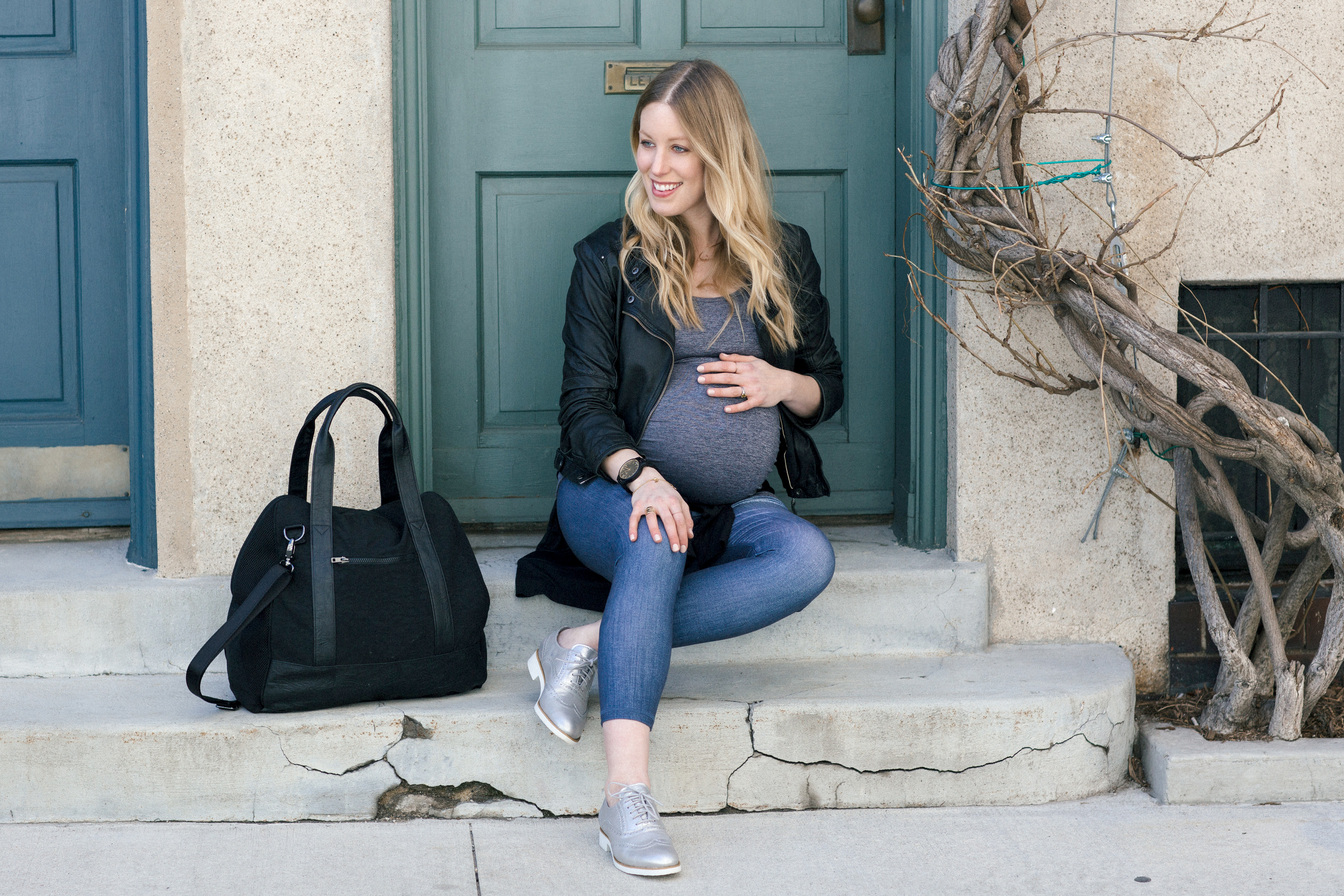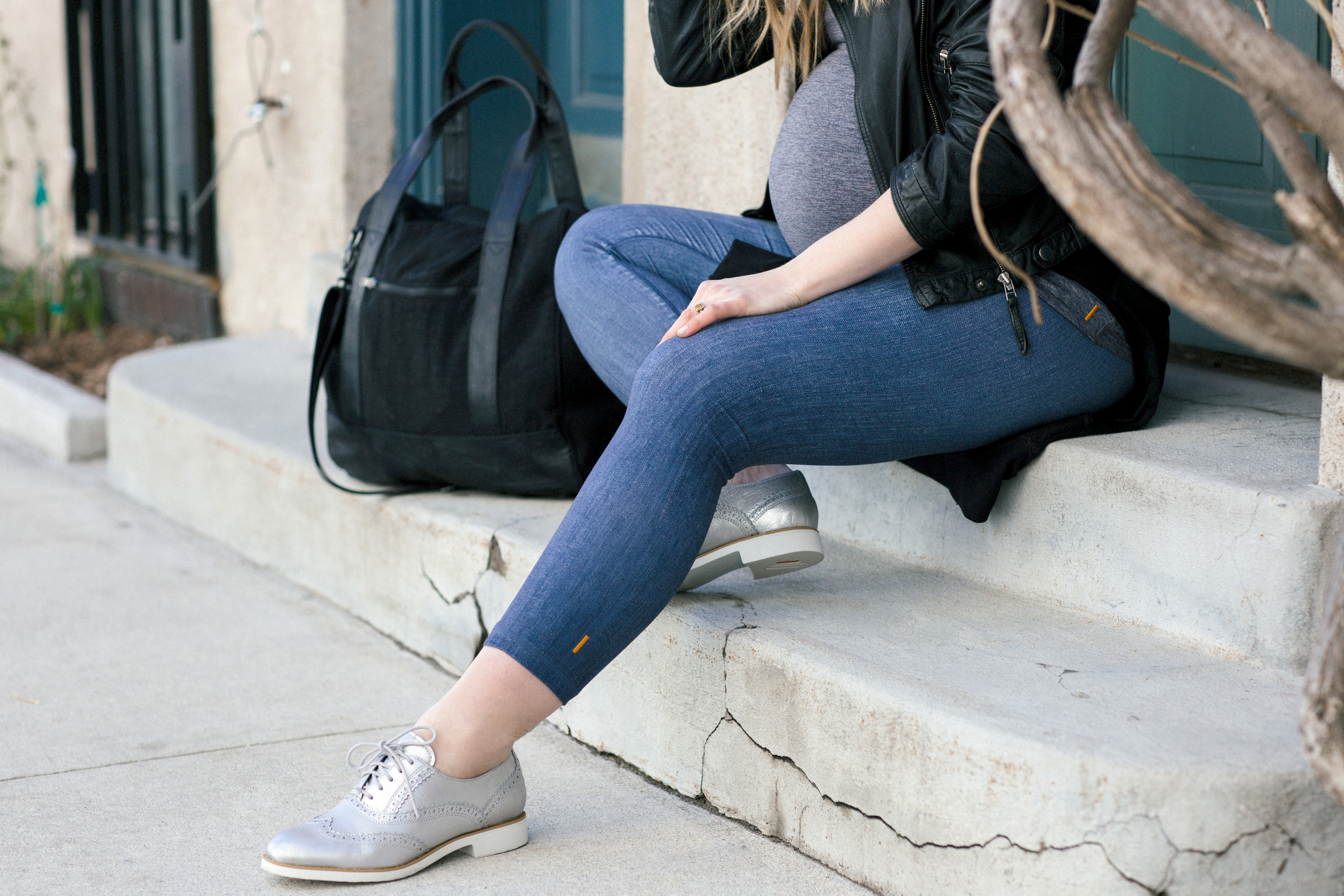 Zara JACKET (old) // Lucy Activewear MATERNITY TANK, YOGA PANTS, TOTE, and TOP worn around waist (all c/o) // Rockport SHOES (c/o) // Jord WATCH (c/o)
Anything labeled "c/o" is courtesy of the brand. All opinions and what I chose to wear are my own.
photos by Lydia Hudgens