April 10, 2017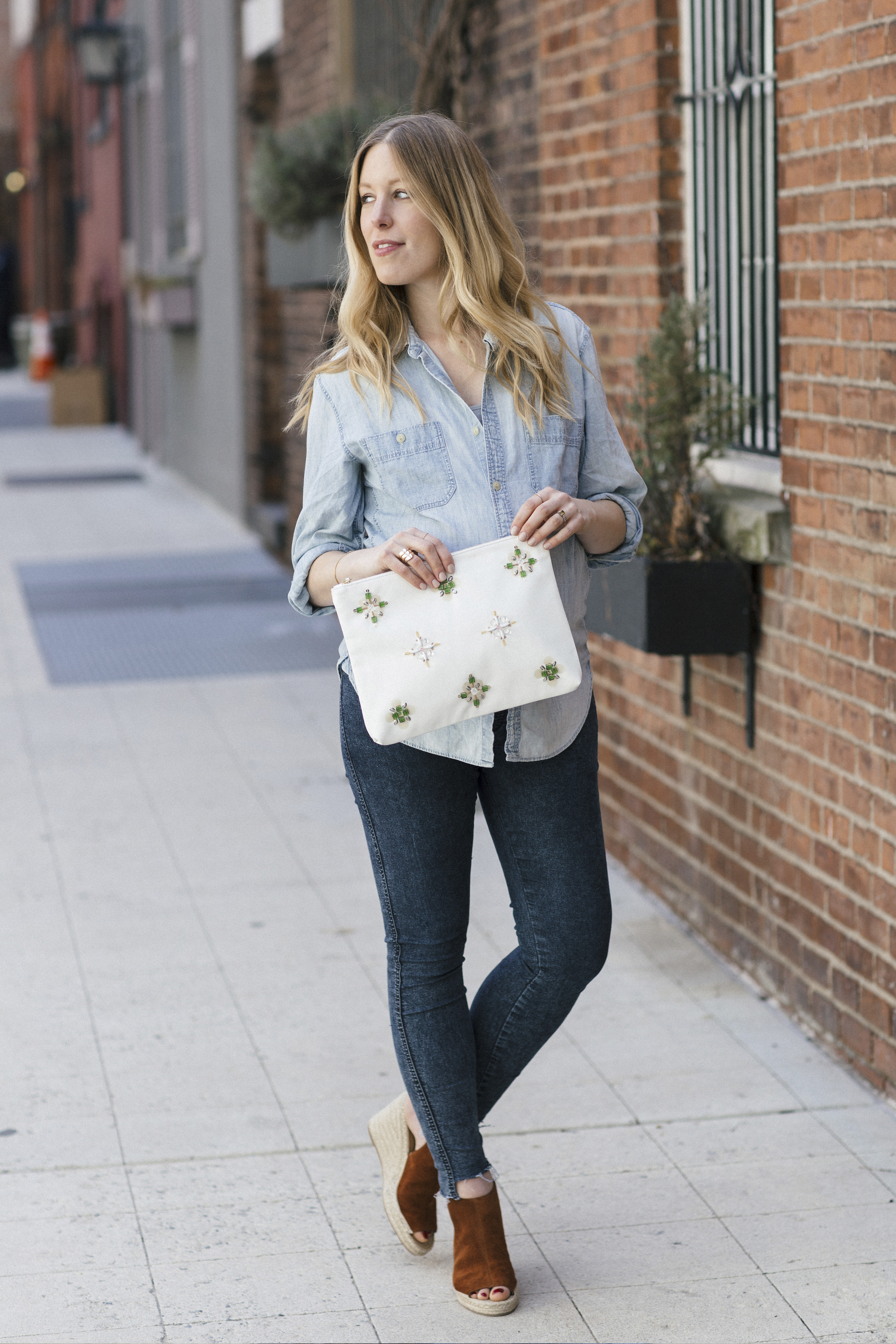 Spring has finally sprung in NYC and it's that time of year that you can't wait to break out all of the spring wardrobe you've been wanting to wear. Being in the final few weeks of my pregnancy, I'm running out of options of what I can actually wear, especially as my maternity clothes are starting to no longer fit. I have to get creative at this point. Instead of buying all new clothes as the weather is changing, I'm trying to work with what I have—for the most part.
I partnered with Banana Republic this spring to feature pieces from their new collection and show what moves me. These days, literally moving has been more of a challenge, but there's nothing like a new pair of great shoes and a bag to make you motivated to get out there. I'm getting kind of sick of the couple of pairs of pants and few tops that actually still are fitting, so I resorted to wearing the hubby's shirts (as seen here), but I bet you didn't even think that because you were distracted by my fancy new embellished pouch and cute espadrilles, right?
Even if you're not in your 9th month of pregnancy, you can use my method. I highly recommend relying on accessories to update your spring wardrobe rather than splurging on a bunch of new clothes. These shoes will get me through the next 3 seasons. This clutch has already made it to the few times I've been out at night lately. I'm definitely getting more use out of them than if I bought a clothing. I can now make even the dare I say, basic outfits, a bit less basic. Accessories are always more versatile and can change the whole look.
Check out my favorite accessory picks from Banana Republic's spring collection below and have fun with your spring wardrobe without spending your whole paycheck.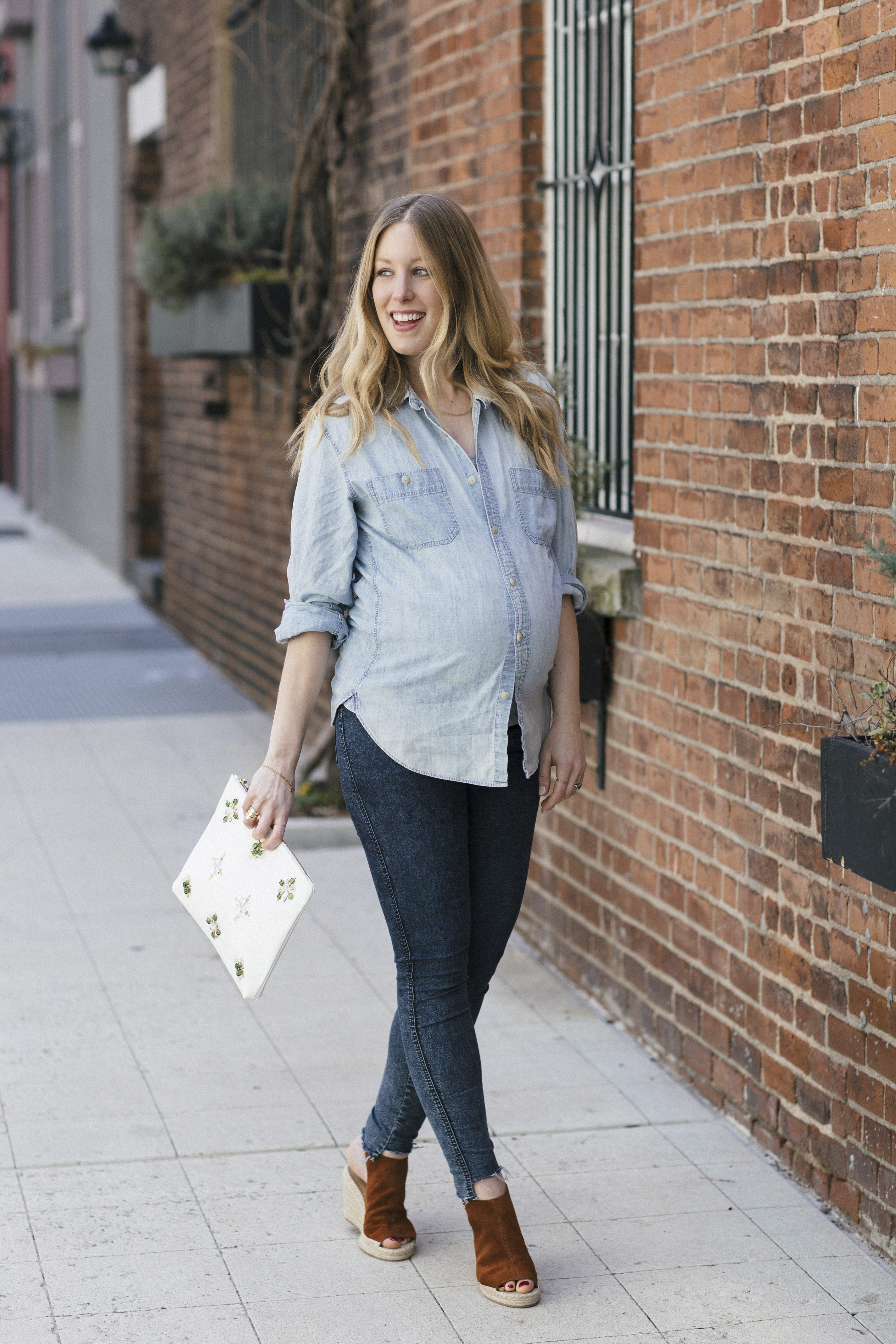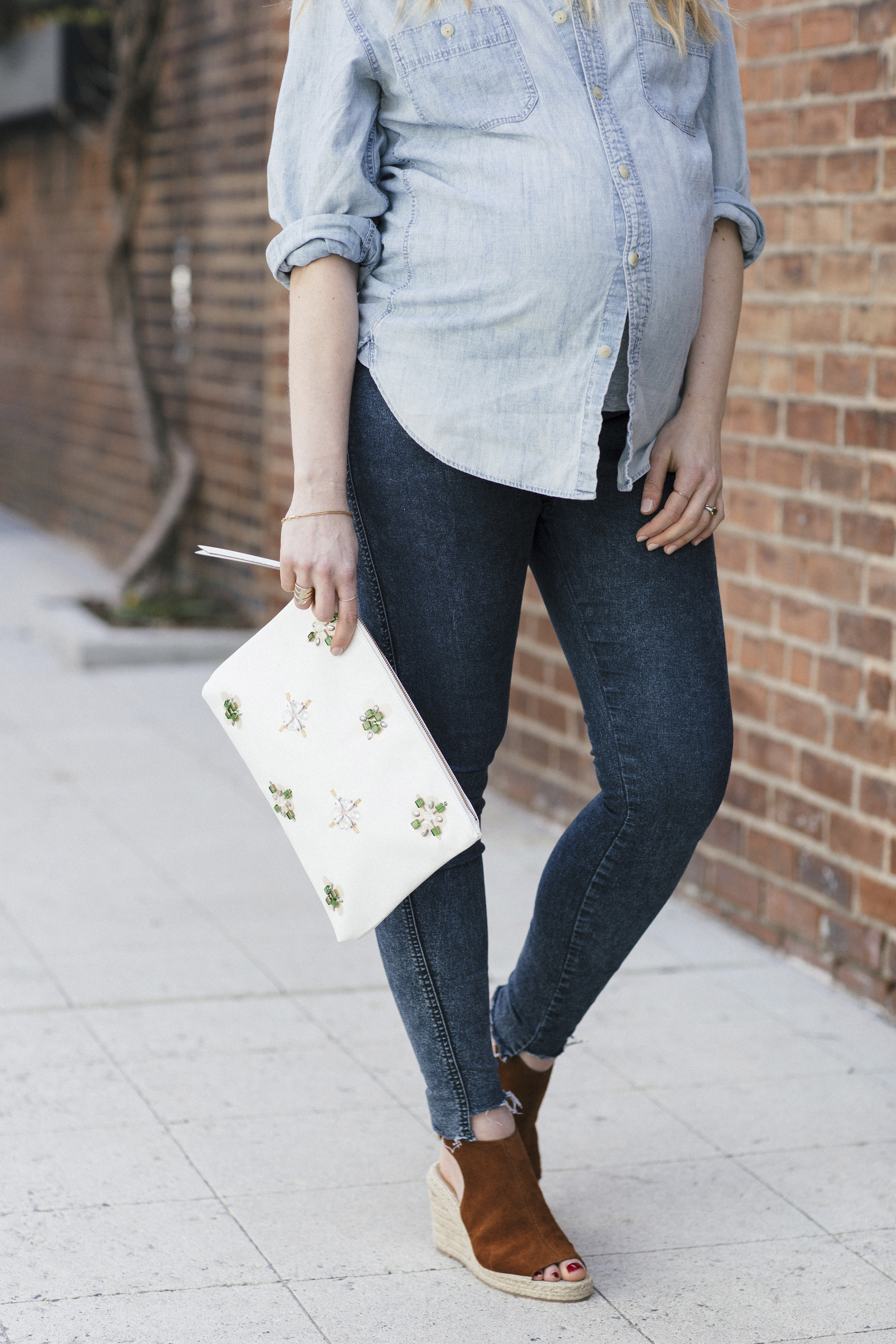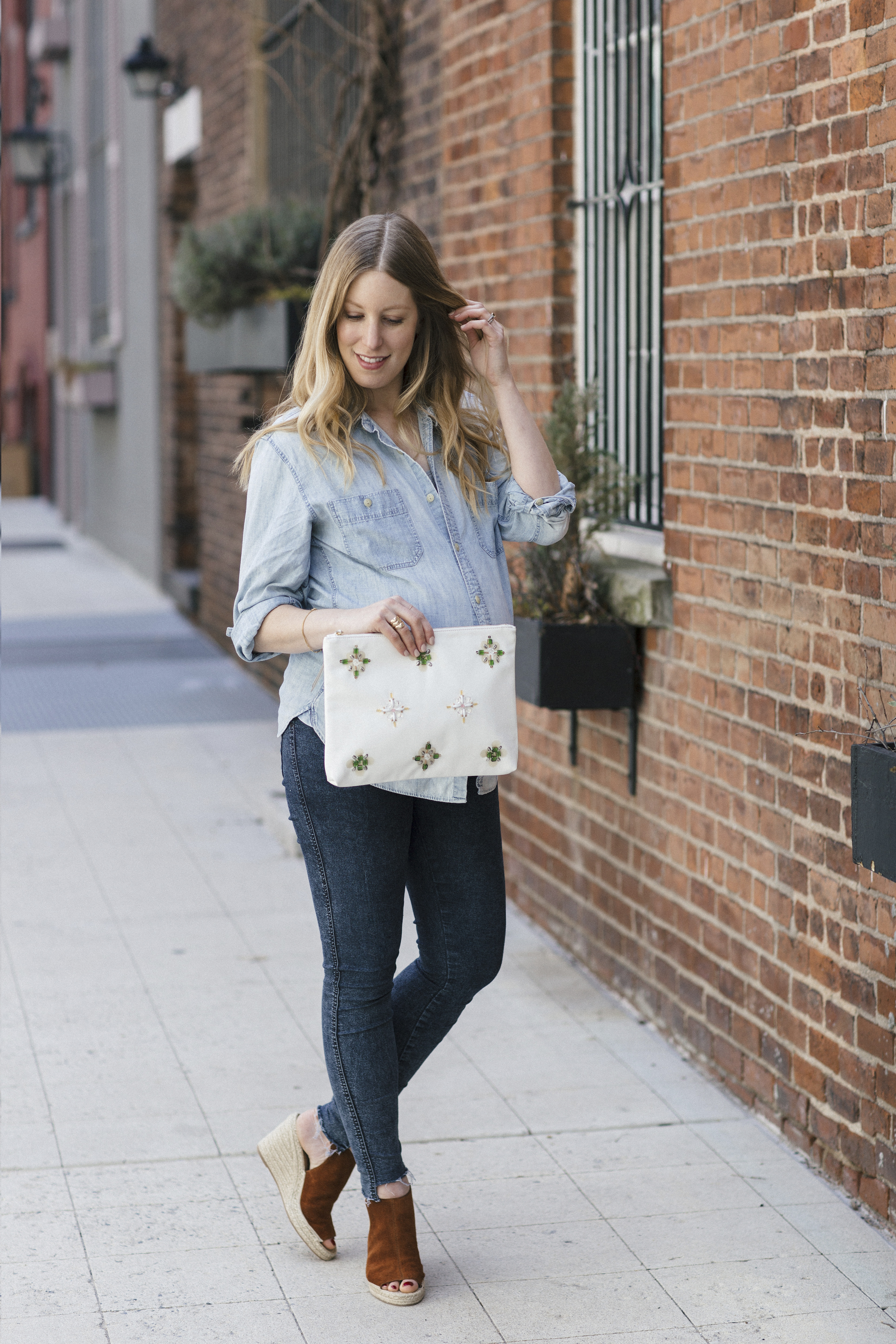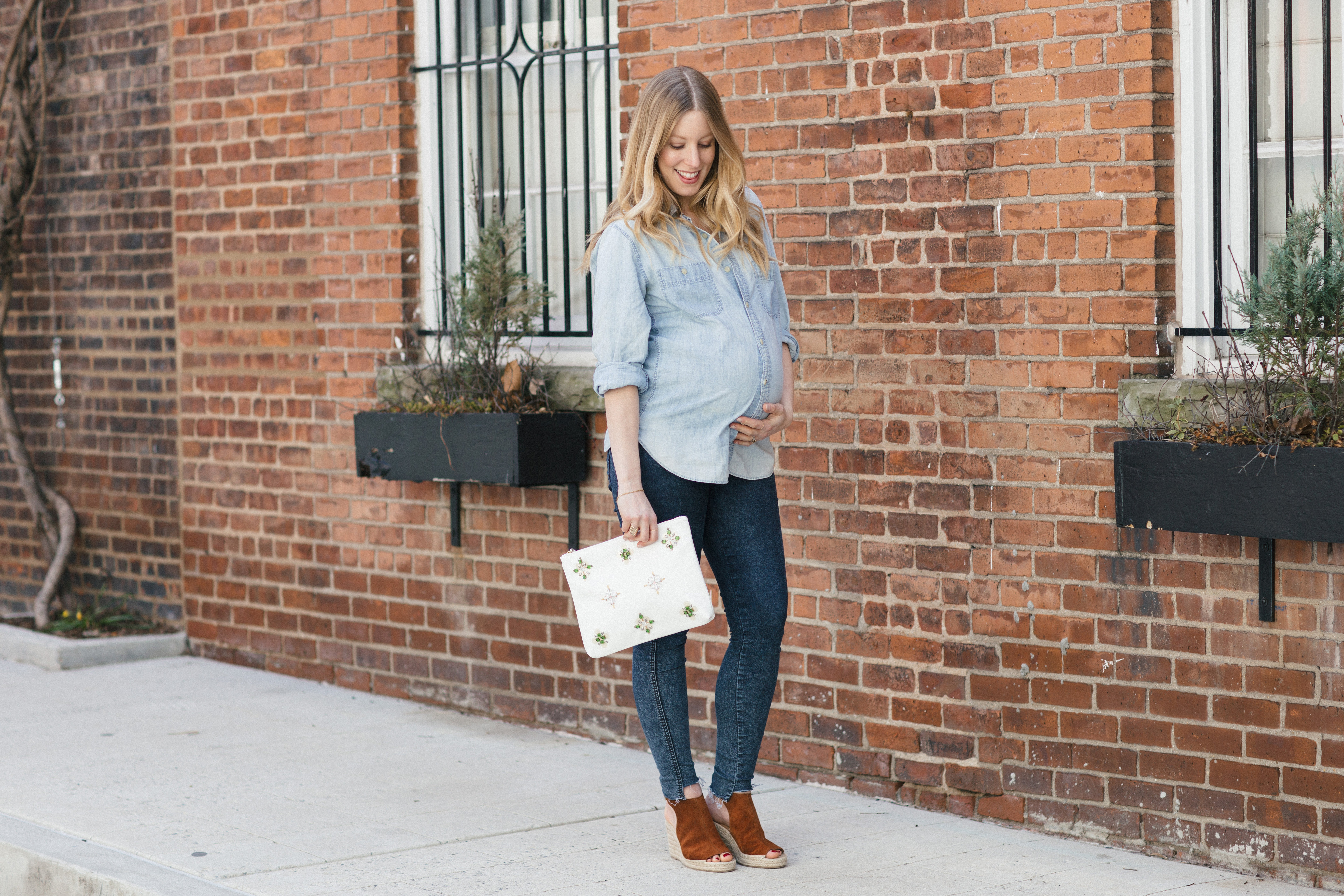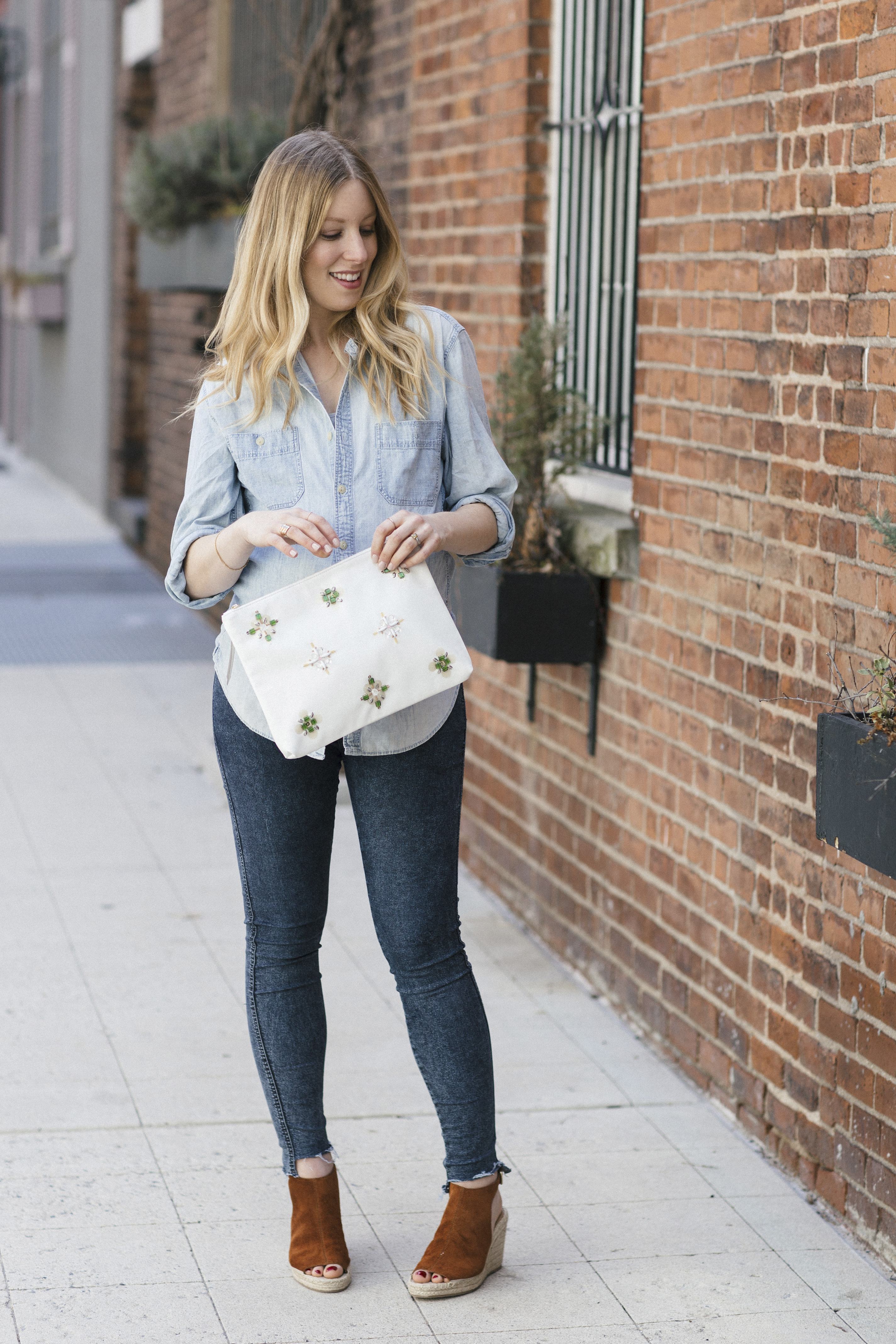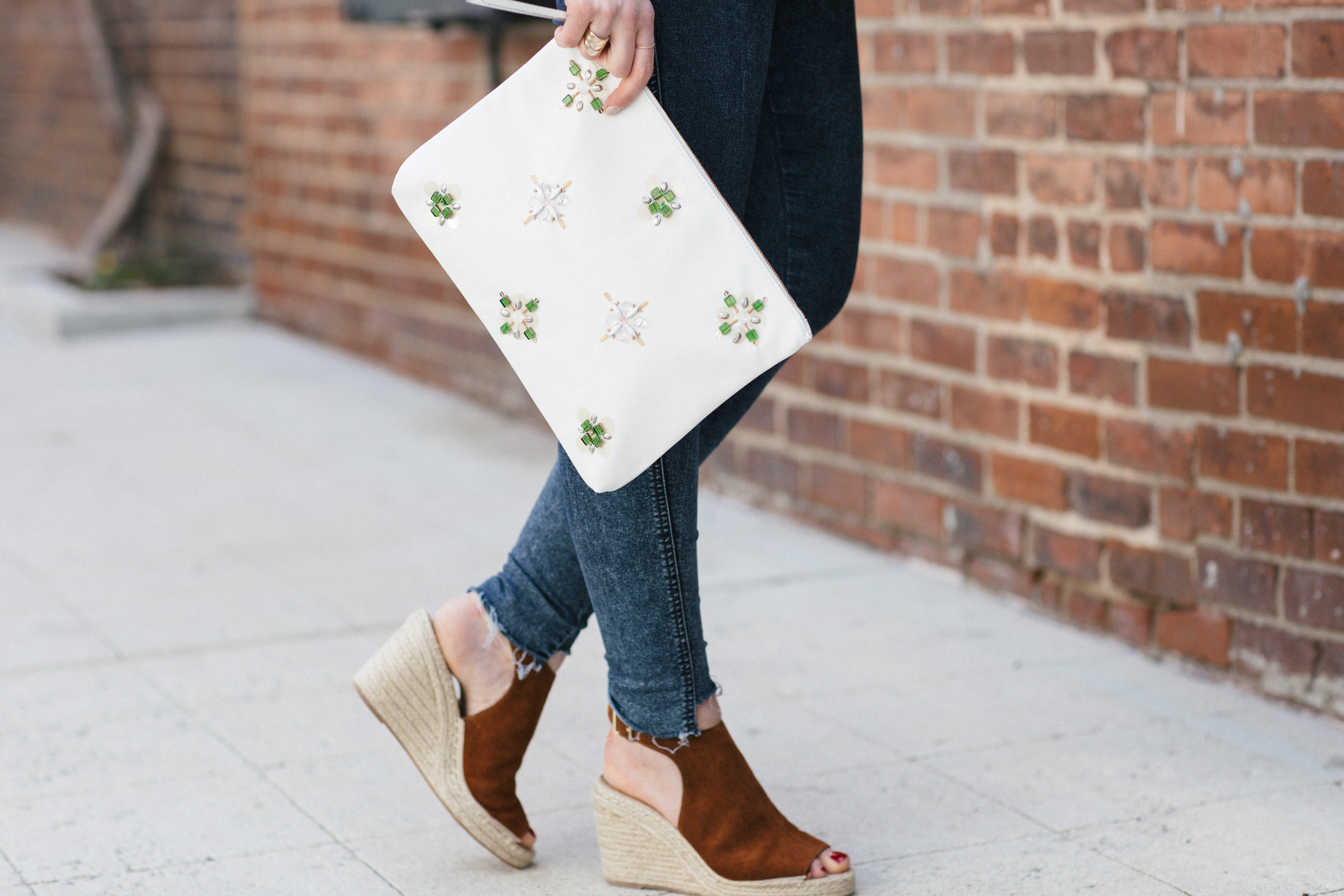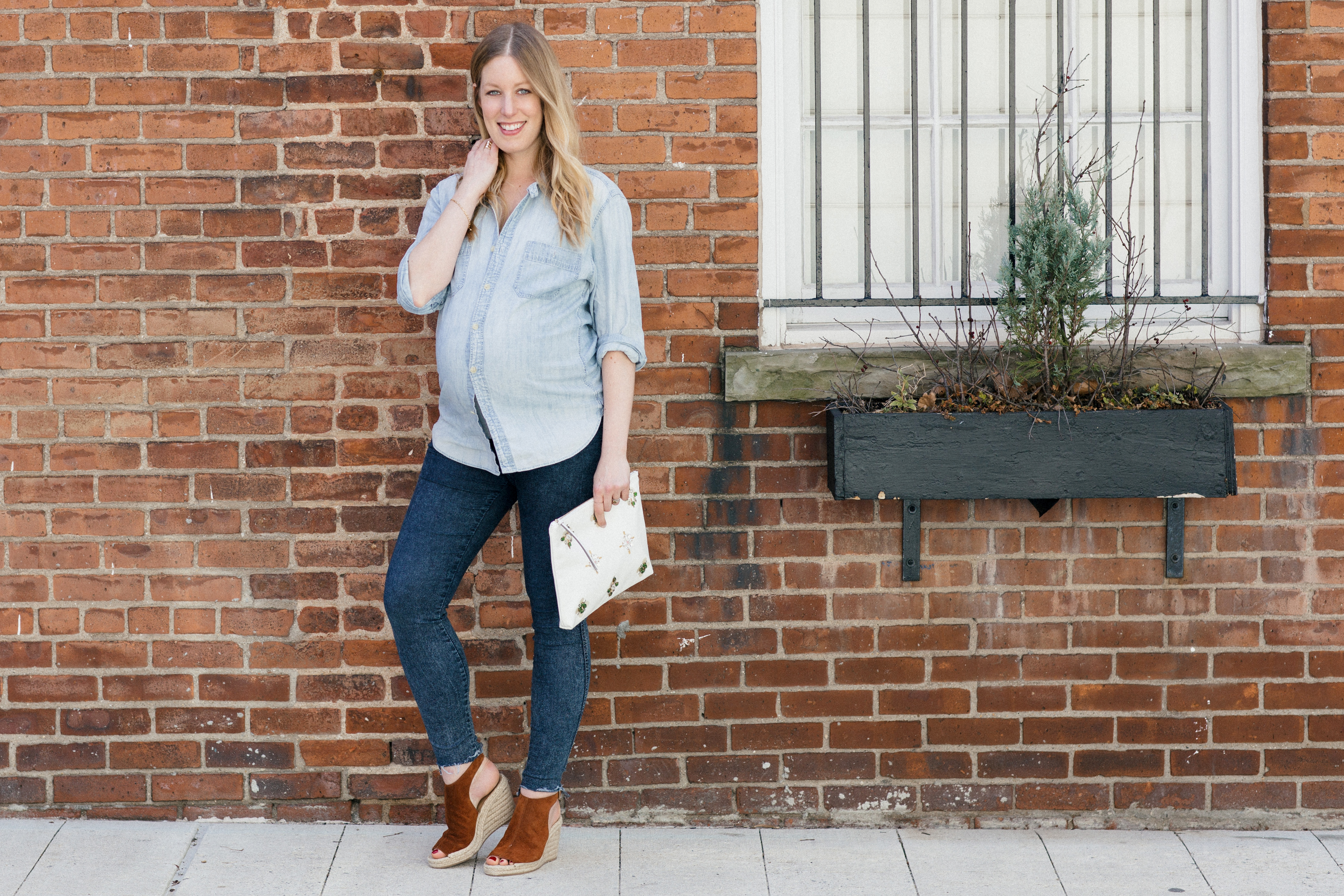 Banana Republic CLUTCH and PEEP TOE ESPADRILLE SANDALS (c/o)
Accessories provided by Banana Republic. All opinions and what I choose to wear are 100% my own.
photos by Lydia Hudgens
{SHOP THIS POST}