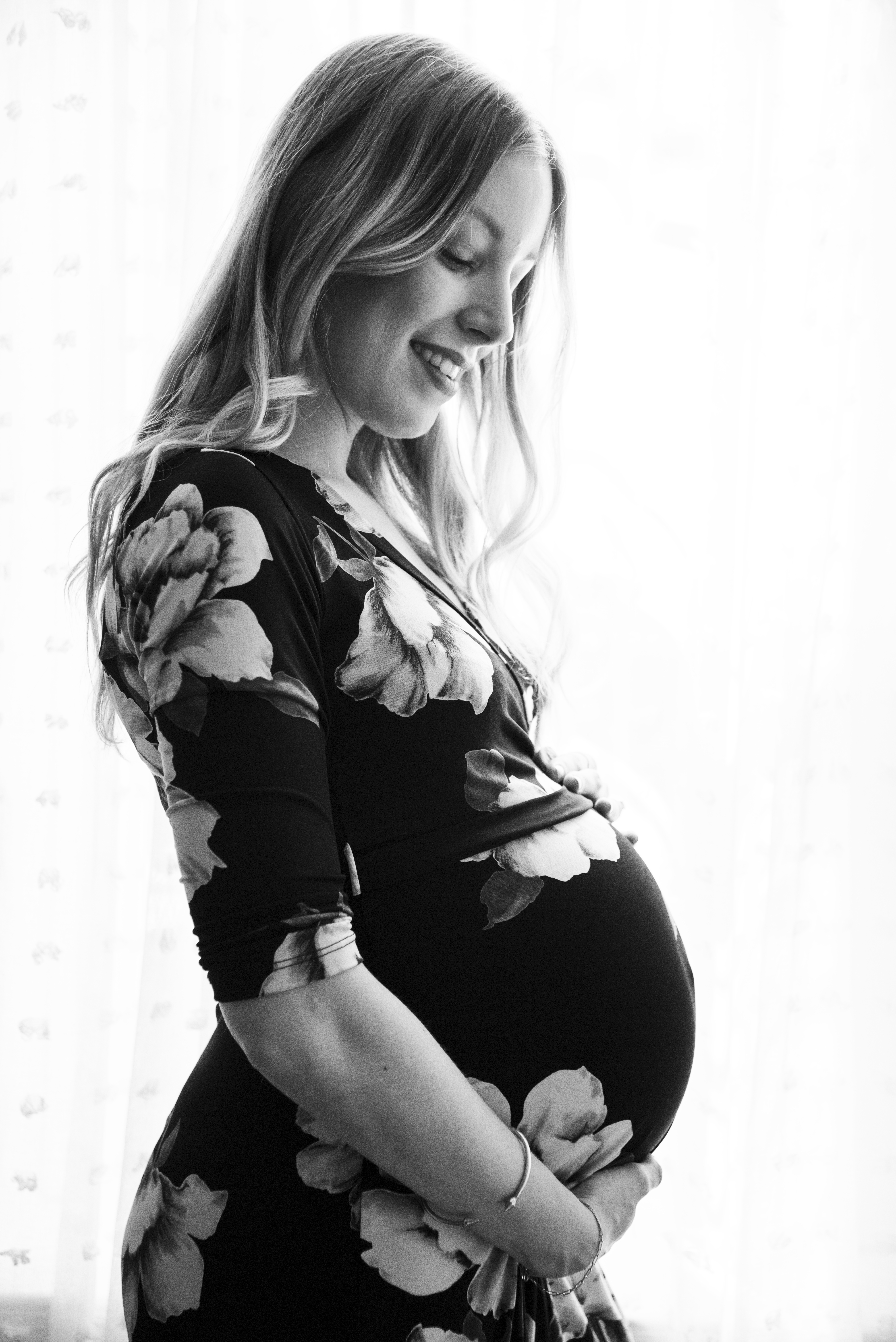 I'm at the very end of my pregnancy—38 weeks this week to be exact—and I've been so busy gearing up for the baby's arrival. I finally stopped styling shoots this week and am trying to take it easy as much as I can. While I've been busy getting everything ready, it never occurred to me to stop and capture this time.
I recently was contacted by NYC photographer and the photo editor of Glamour Magazine, Michelle Rose, who also photographs babies and families in her spare time. I had seen her photograph a couple of friends' babies and families. She suggested a maternity shoot, which didn't occur to me aside from shooting looks for this blog. I only thought about getting a photographer for AFTER the baby's arrival. She came over my apartment in Brooklyn and managed to some of the most beautiful scenes, including a gorgeous shot with my less photogenic kitty, as well as sweet moments with my hubby. (Check out more images from our shoot on her site.)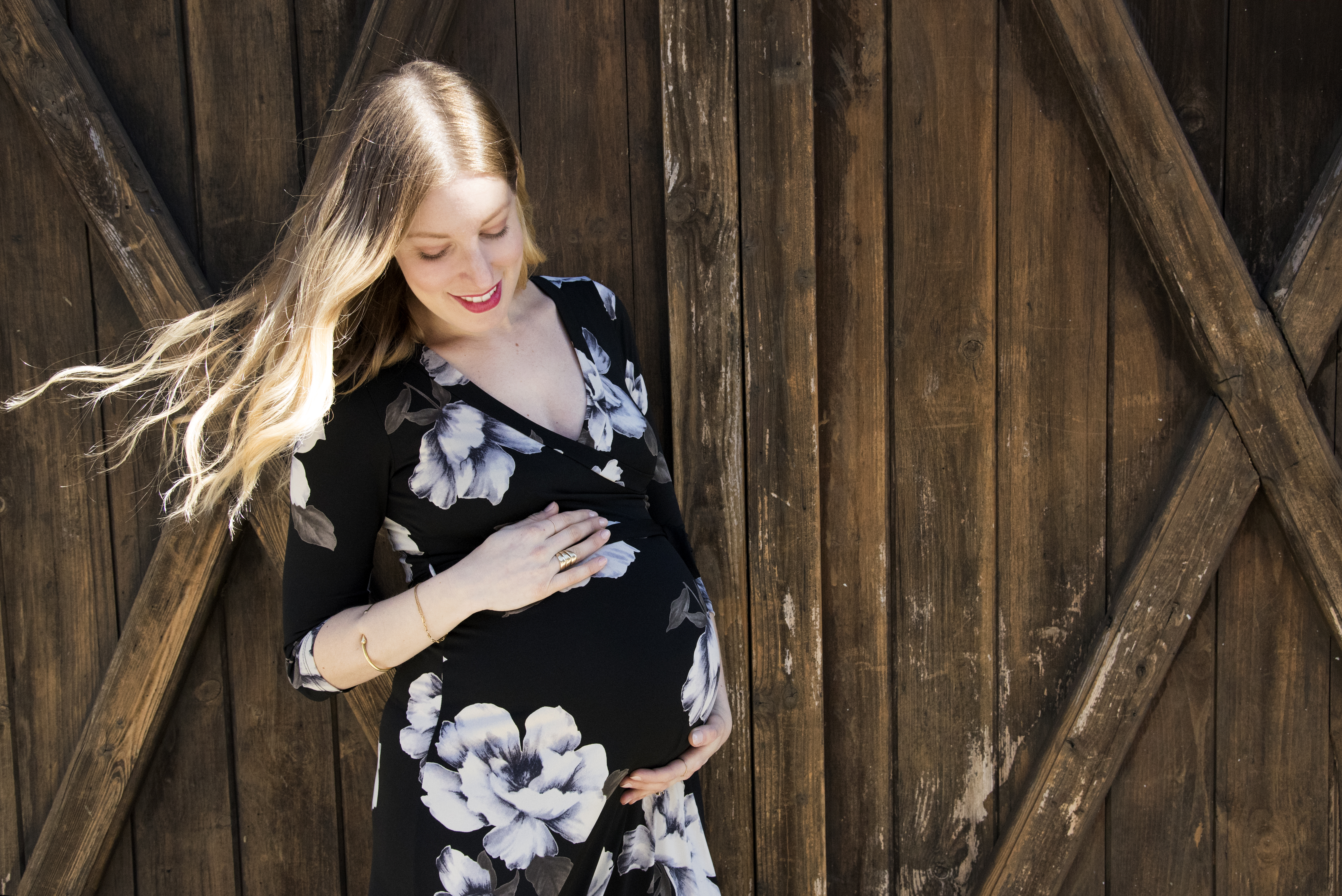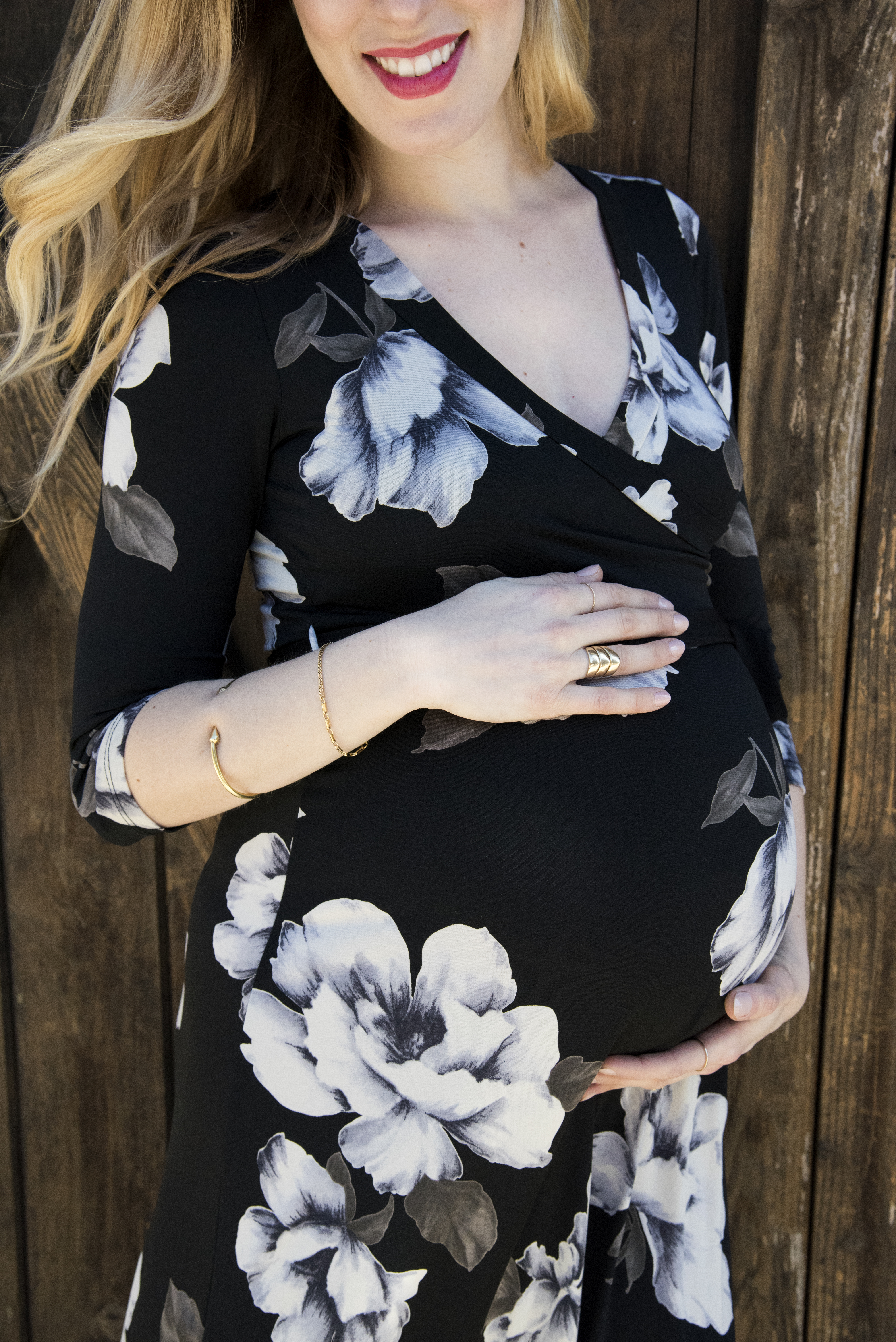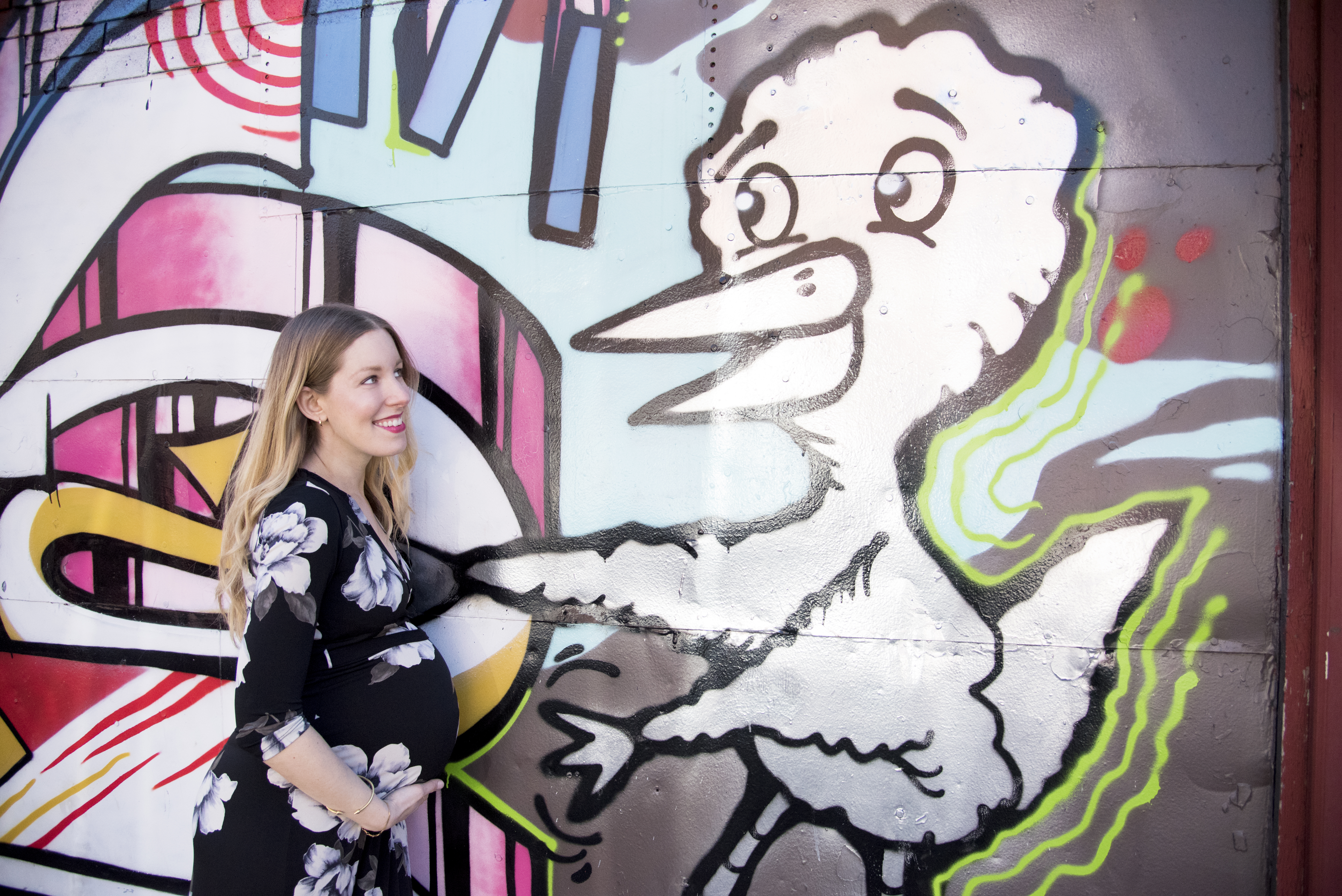 LaClef MATERNITY MAXI DRESS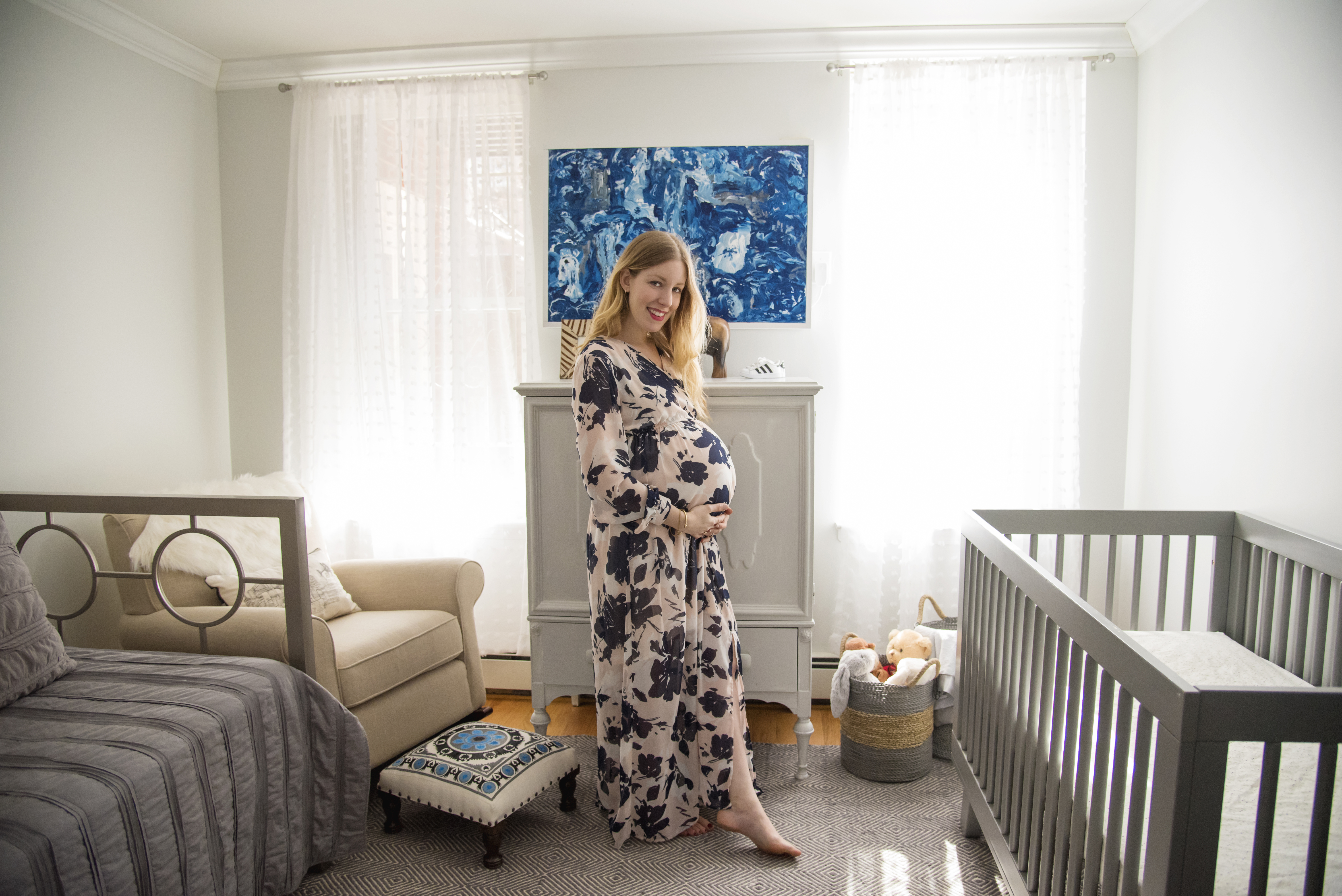 My styling and art direction background prepared me for planning some fun scenarios and even made a mood board on Pinterest for the shoot. Despite all that, Michelle was such a pro that she made suggestions for shots that ended up being some of my favorites, including a shot that recently ended up on the go-to pregnancy site, The Bump.
These stunning images have captured my nursery-in-progress and the most beautiful I think I felt my whole pregnancy (thank goodness this was right before the baby dropped into position and now my feet are so swollen that none of my shoes fit!). I think she managed to capture the glamorous side of pregnancy that will hopefully one day make me forget all of the unglamorous things that pregnancy brings.
I highly recommend doing the same if you're expecting, especially with Michelle if you're in NYC. It's a time that both feels like an eternity and flies by at the same time. My sister recently pulled out a picture of her bare bump from her first pregnancy and got emotional showing it to me. It's really a special time and I can't wait for the next shoot once this little nugget arrives soon.
Pink Blush MATERNITY MAXI DRESS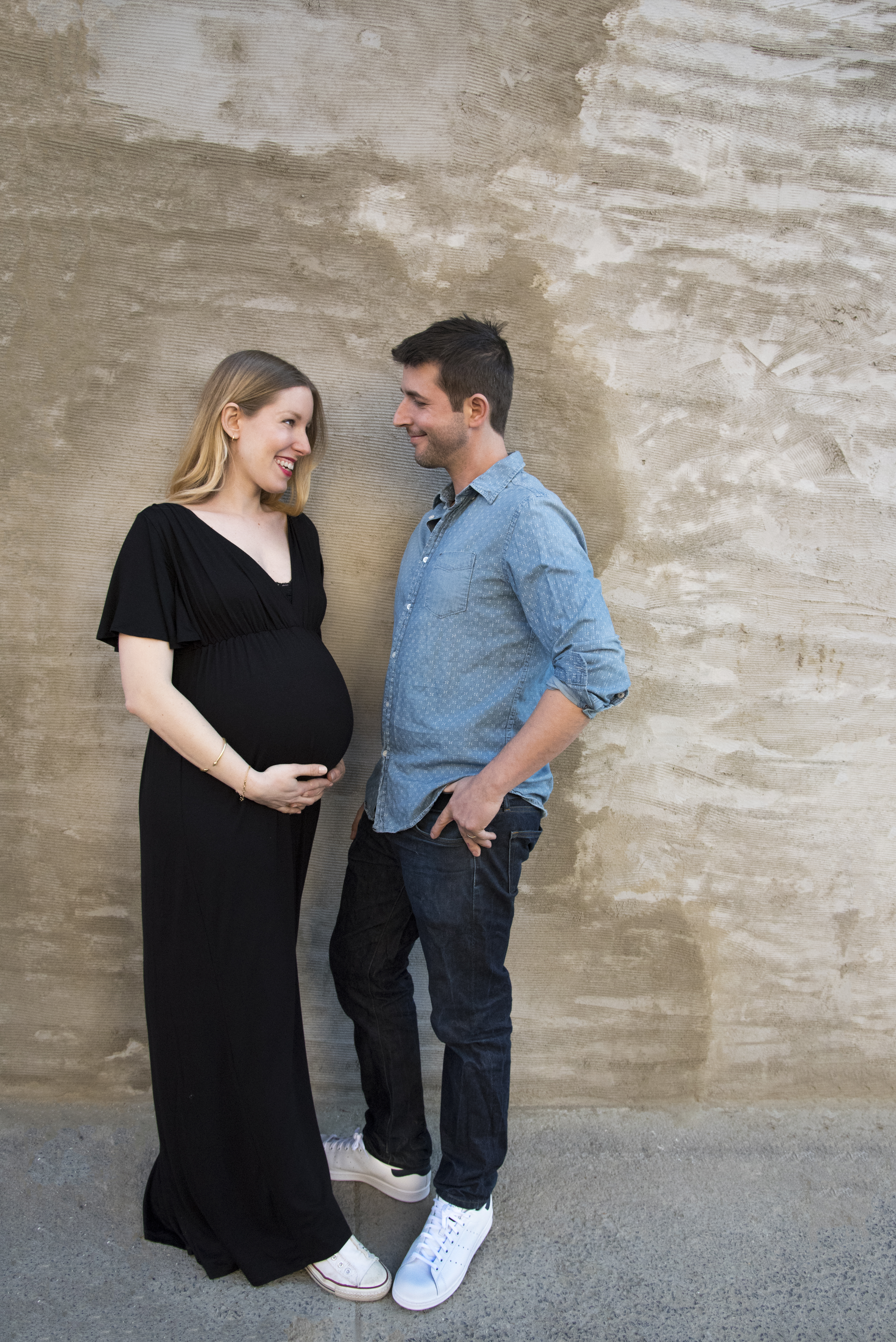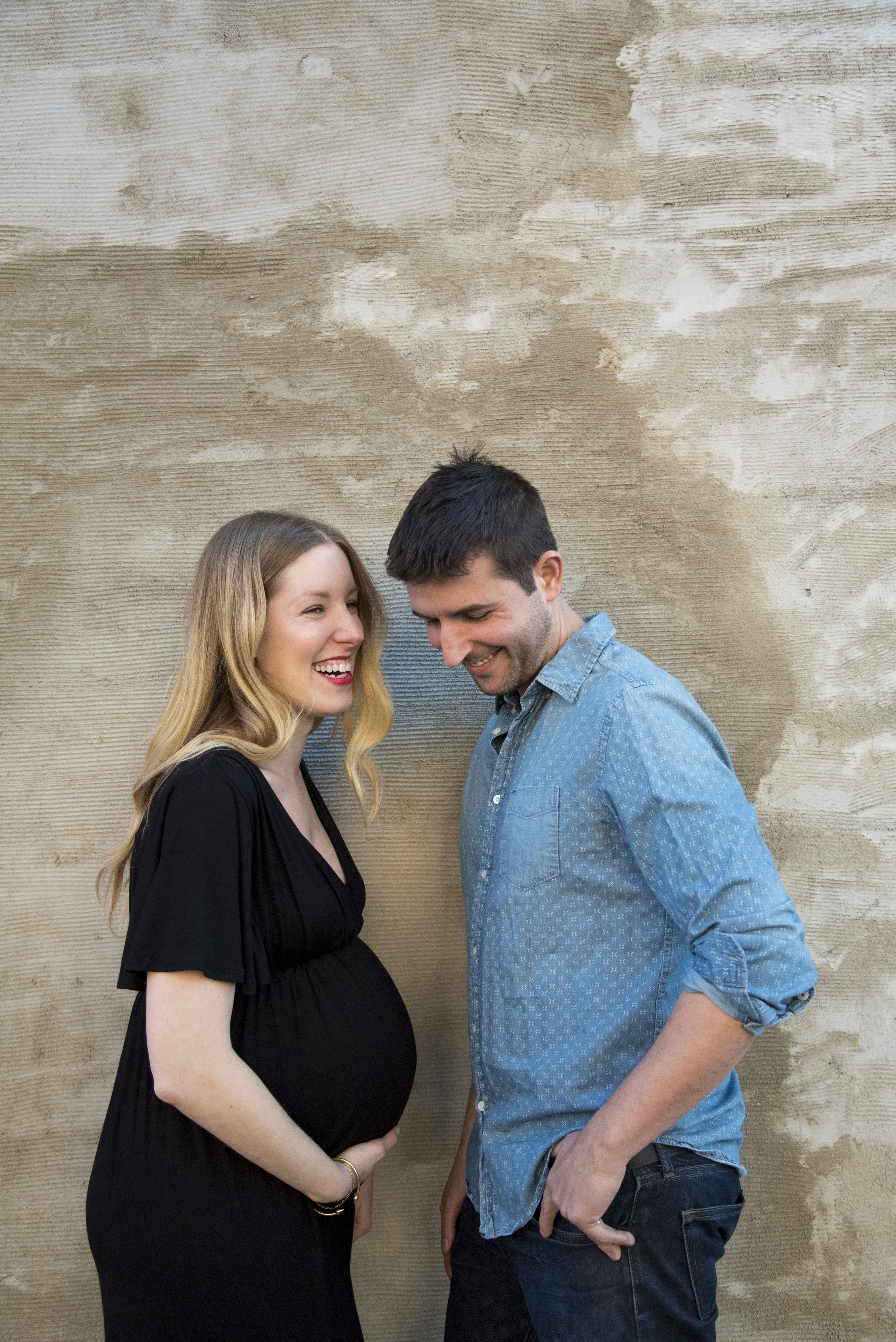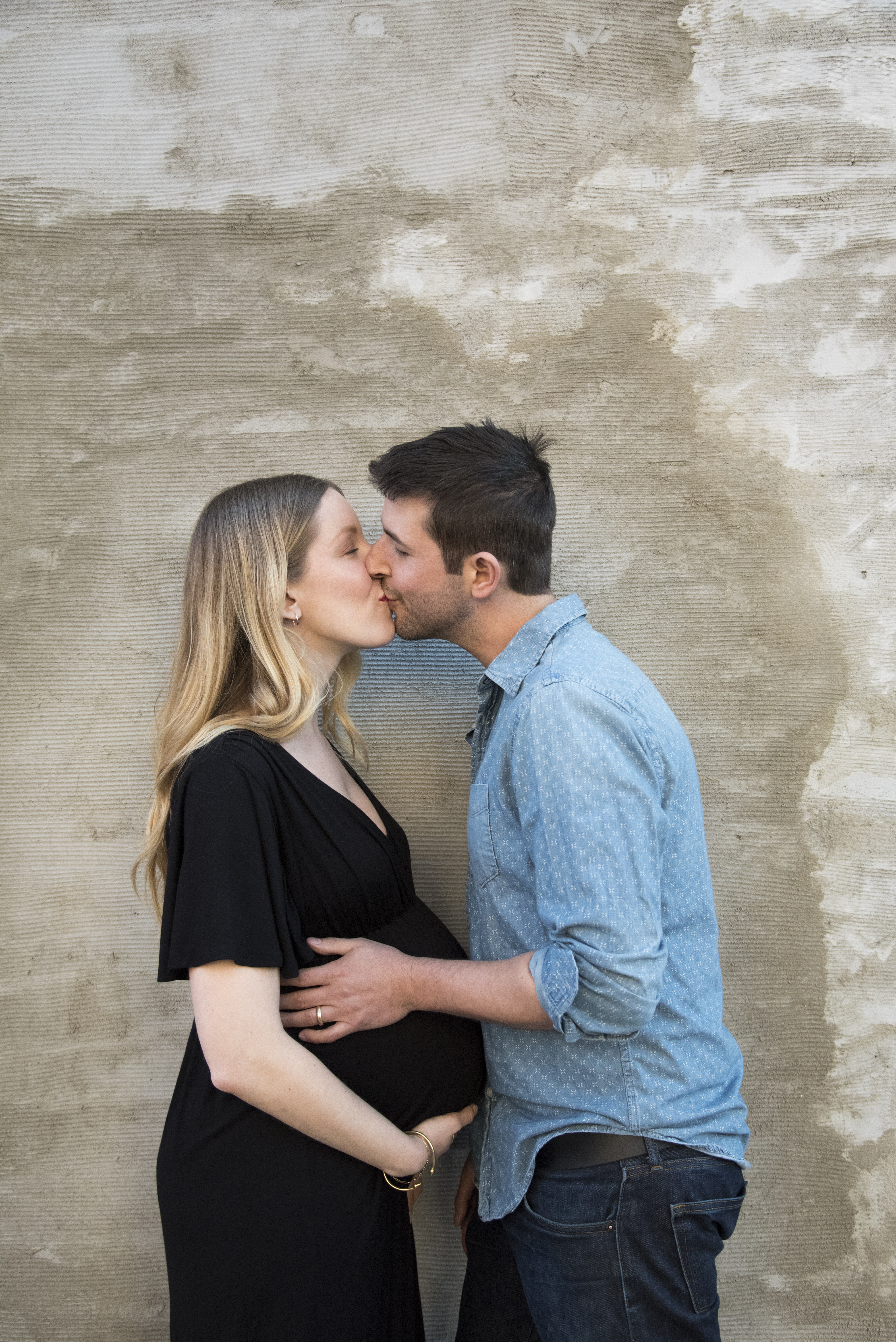 Everly Grey MATERNITY & NURSING MAXI DRESS 
photos by Michelle Rose