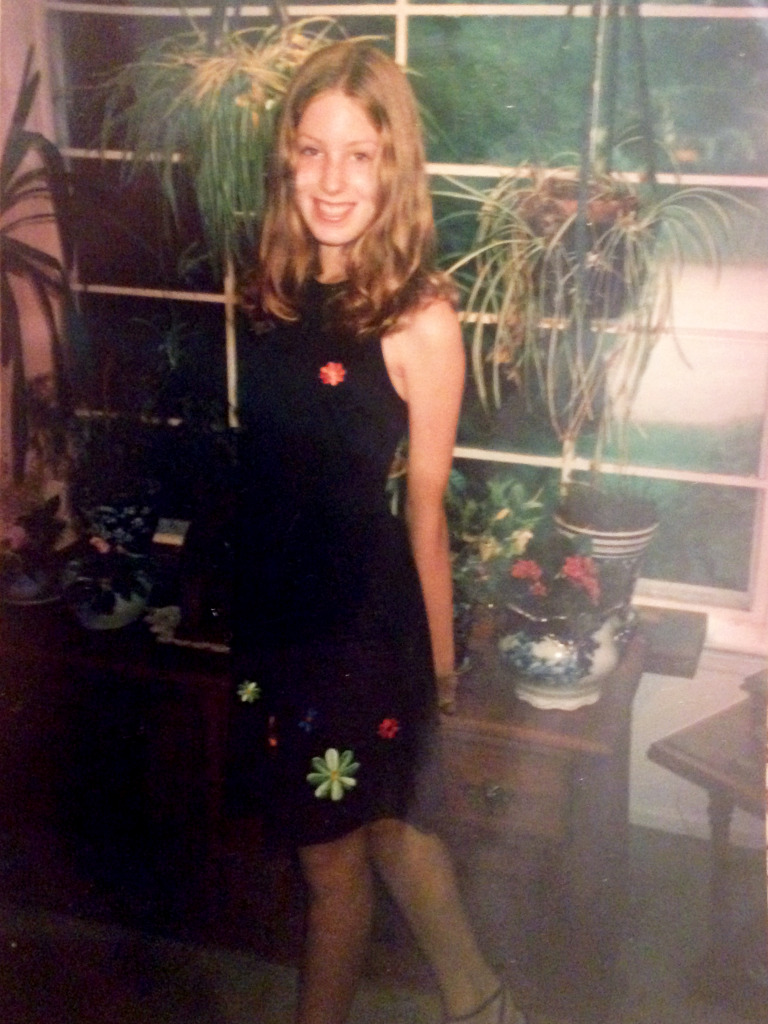 Me, circa 1996, inspired by my favorite catalog
It was tough news to stomach this week: it's possible that my childhood fashion history may be gone forever.
It was recently reported that Delia's (or better known as dELiA*s) has been failing and will be delisted from the stock market. It's a sad week for gals like me who made plans back in the mid to late 90's with her girlfriends JUST to go through the catalog after school and pick out the items we would want from each page.
The catalog was on the forefront for what the wholesome 90's pre-teen/teen like myself wanted back then and therefore helped shape my own style. When they opened their first storefront, my girlfriends and I raced over there to not only outfit our wardrobe, but our bedrooms too.
It's shocking to hear that this brand isn't able to succeed in the same days that young girls today are wearing what I wore back in the 90's—overalls, crop tops, sneakers, chokers, spaghetti strap tanks, floral dresses, chunky boots, backpacks. How is this possible? Someone please save and bring back the old dELiA*s!
In memory of this tragedy, I give you the things I learned from dELiA*s: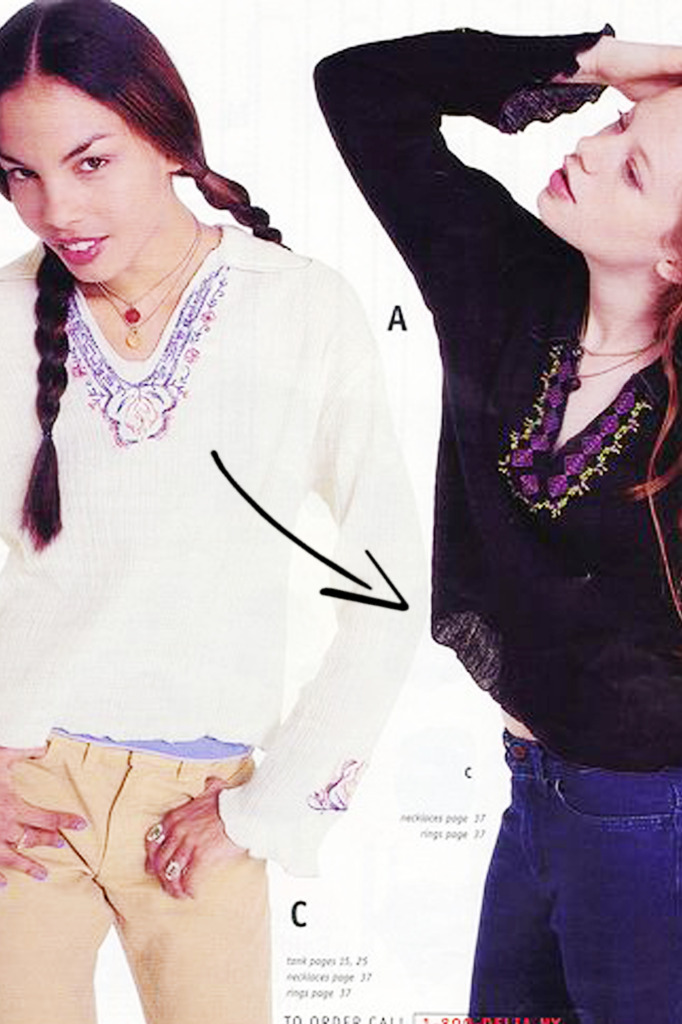 1. DO YOUR OWN THING AND DON'T FOLLOW THE FASHION CROWD
This top was probably one of the first things I ever purchased from the catalog. It was everything I ever wanted but couldn't find in my local mall. I remember wearing this proudly, along with a pair of flared jeans back in 1996 probably after seeing similar styles in all of the glossies that were my bible at the time (YM, Sassy, Teen, Seventeen, etc.). it was surprisingly pretty daring in my Long Island suburban school. A mean girl even stopped me in the hallway to say I looked ridiculous and pregnant. It didn't prevent me from wearing what I felt great in. A few months later, every girl in the school had swapped their baggy jeans for flares and a few even ordered the same top!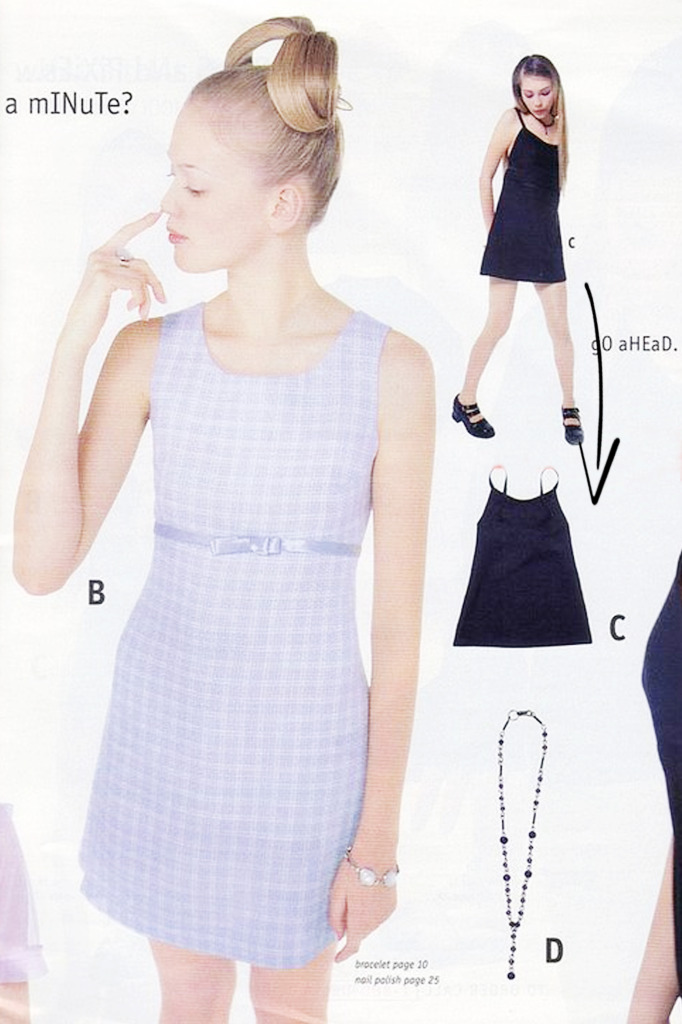 2. WHAT YOU SEE IS NOT ALWAYS WHAT YOU GET
Delia's was my first introduction to styling. My sister was a stylist back then, but I never quite understood how a stylist could literally help sell a garment until I ordered this little black dress from Delia's. As you can see, it's pretty cute on the model, but when I slipped it on my boyish body, it hung on me like a box. Not so cute on me. My sister informed me about how she pinned/clamped clothing to make it fit better. Case in point, this dress. I learned my lesson and I suppose this is what drew me into styling.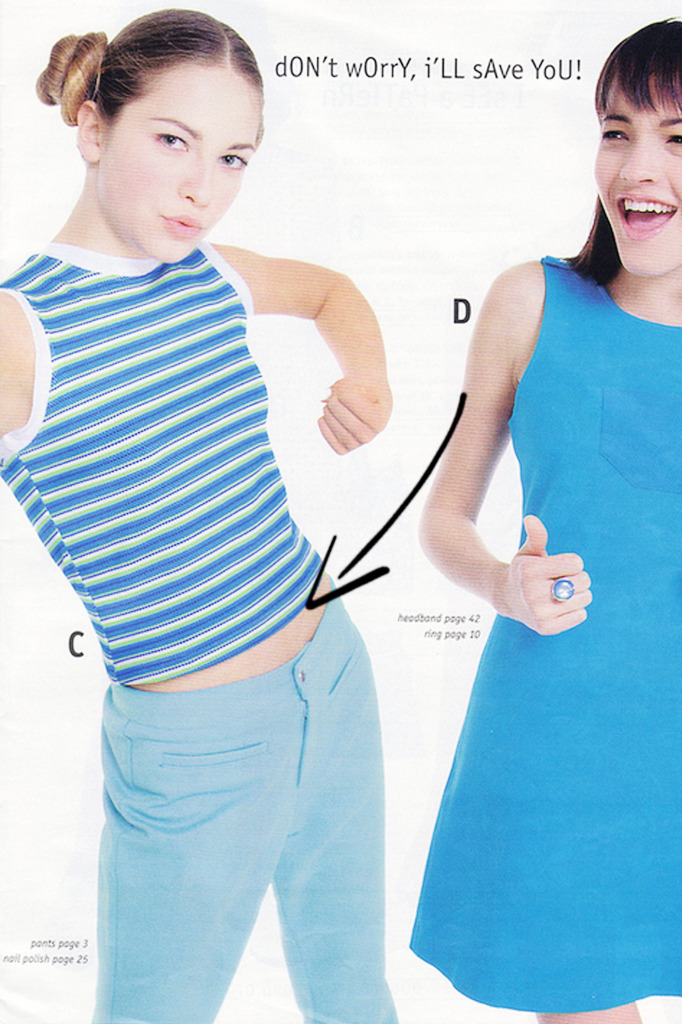 3. JUST A LITTLE SKIN SHOWING CAN BE GOOD
This is another top that I owned and definitely wore with low-rise pants, showing a bit of midriff. While this is a VERY 90's look, it taught me that there's something kind of sexy about showing just a little skin, without over-doing it. Granted, I was in middle school, so sexy wasn't really a thing then, but I knew this was a cool look nonetheless. We're still tastefully showing skin today in other ways. Cropped tops with high-waisted skirts are the updated, more polished version of this look, but this is one style we will never forget.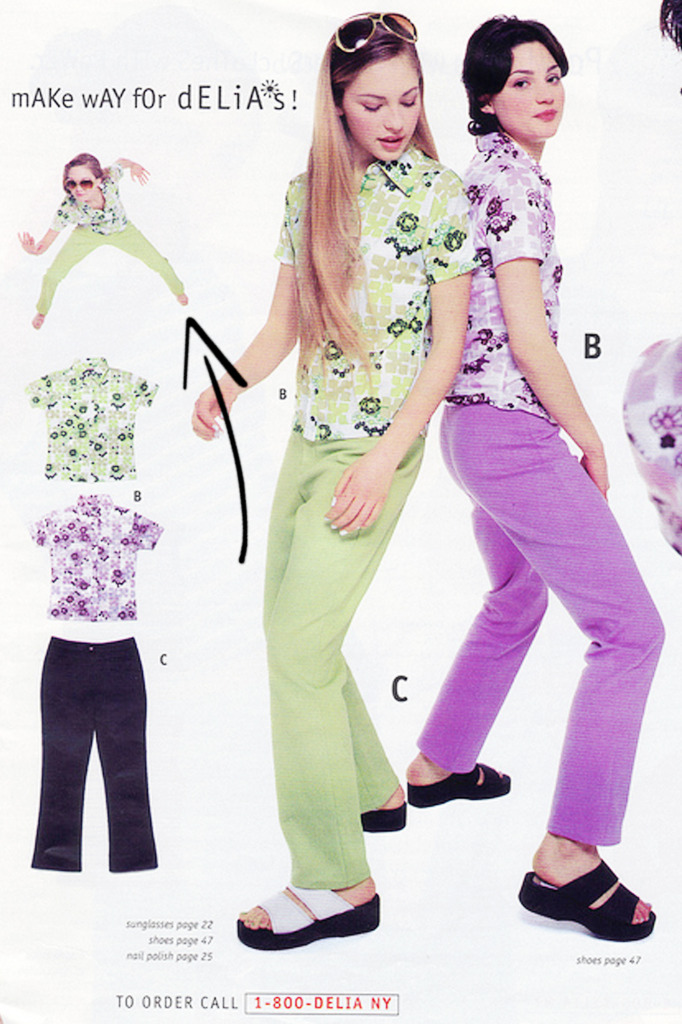 4. HOW TO DRESS WITH A NOD TO PAST DECADES WITHOUT LOOKING LIKE A COSTUME
Even back in the 90's I wanted to dress like I was living in the 60's and 70's. The Brady Bunch movie scared me away from totally embracing this, as I didn't want to look like I was dressing up for Halloween, but I knew I was drawn to the fashions of the era. I loved that Delia's always styled pieces that were inspired from past decades with what everyone was wearing in the 90's like these flatforms, which oddly enough came back in style this past year.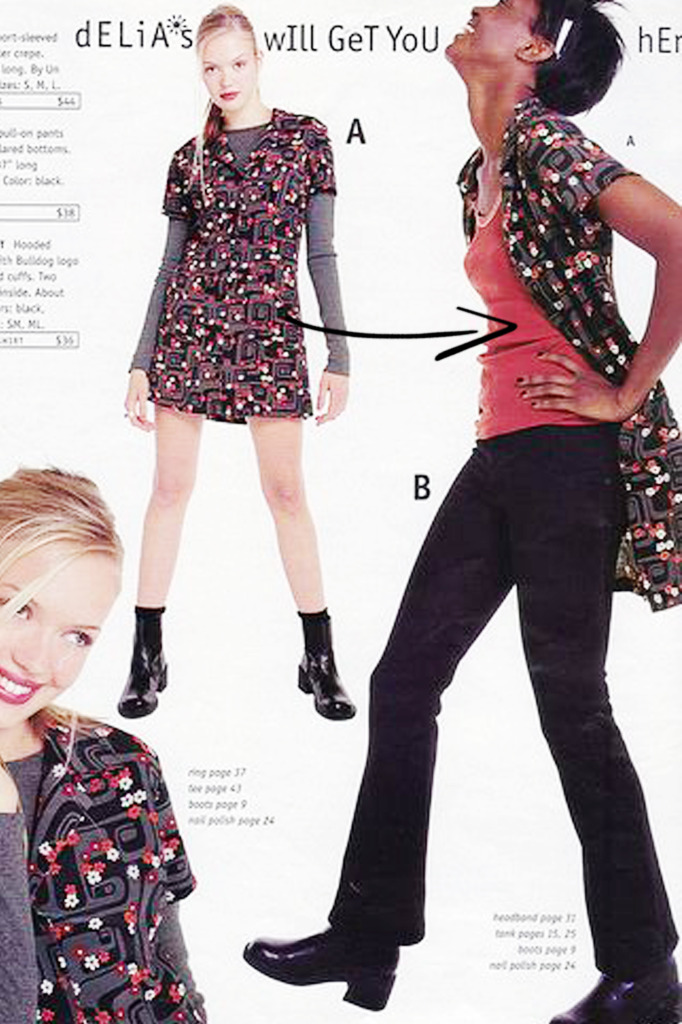 5. GET MORE OUT OF YOUR WARDROBE BY CREATIVE STYLING
Delia's had some creative stylists before people knew what stylists were. How brilliant was it that this dress was styled layered over a long sleeve tee AND as a jacket over a tank? These looks still could pass for stylish today. Bring back those cool Chelsea boots please!
6. SPLURGE ON CLASSIC PIECES AND SAVE ON TRENDY ONES
I remember a girl in my class bought this cool mini skirt and not going to lie, I was a bit envious. At the time, I couldn't believe she spent a whopping $40 on this (that was what I made in a month babysitting if I was lucky!). In retrospect, she was smart because this was something that she could probably wear longer than the cheaper, trendier pieces that I purchased like the mesh muscle tank with a rainbow on it—what was I thinking??
7. IT'S OKAY TO MAKE A FASHION FAUX PAS

We've all done it. I was guilty of ordering this baggy skater style sweater back in the day and wearing it with my Carpenter jeans and Puma sneakers. It was not a pretty look, but I tried out the whole tom-boy-skater thing when I was boy-crazy for that type of guy. It just wasn't me, but I tried it and it helped me realize what my personal style is. Thanks to this catalog, I was able to try out lots of different looks and figure out how to shape my personal style.
Share your favorite Delia's (or dELiA*s) memories below…