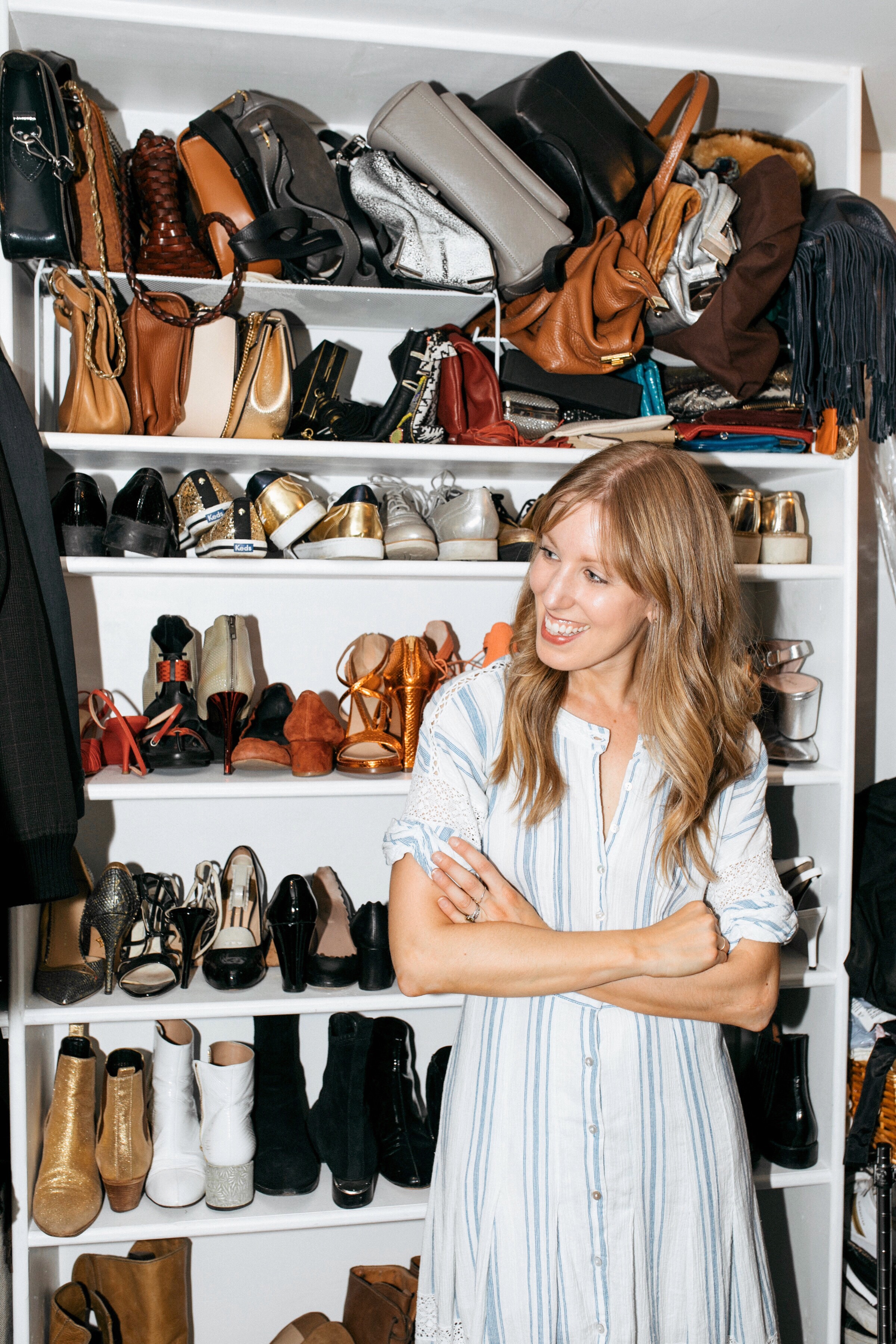 The best part about blogging / instagramming for me, in addition to being a part of my business as a fashion expert, has been connecting with amazing people and brands that I probably wouldn't have otherwise. This past year I discovered the stylish new blogger on the scene, Laura of About The Outfits, thanks to a mom friend who tagged me in one of her posts. I couldn't believe there was another blogger out there that I totally wanted every single thing she wears (that doesn't happen often for me).
We became insta-friends, well instantly, as a result and we even are friends IRL now too. I loved hearing her story about being a successful lawyer for years, living in London, quitting her job to raise her family in NYC and dressing so well for it all. She manages to dress perfectly for running around the city with her kids to brunch to even date night. I admire her ability to juggle it all as a mom in NYC while still looking so put together and she was excited to meet someone in fashion, especially another blogger (I think I was the first she's met in person!), as she had only been blogging for about 6 months at that point.
We bonded over handbags — especially this one, which I will never sell and she loved so much that she bought one similar—and floral dresses. We talked about my closet cleanses and how I sold a lot of my designer pieces, including handbags, after having a baby. Laura asked to interview me on that, as well as what I do and how I got to where I am as a fashion stylist.
Laura made the trek out of lower Manhattan to Brooklyn, along with our photographer friend Lydia to spend the afternoon documenting this. I invited them into my closet. where we played with our favorite handbags, shared my experience as a stylist, plus more about me, which she posted on her blog.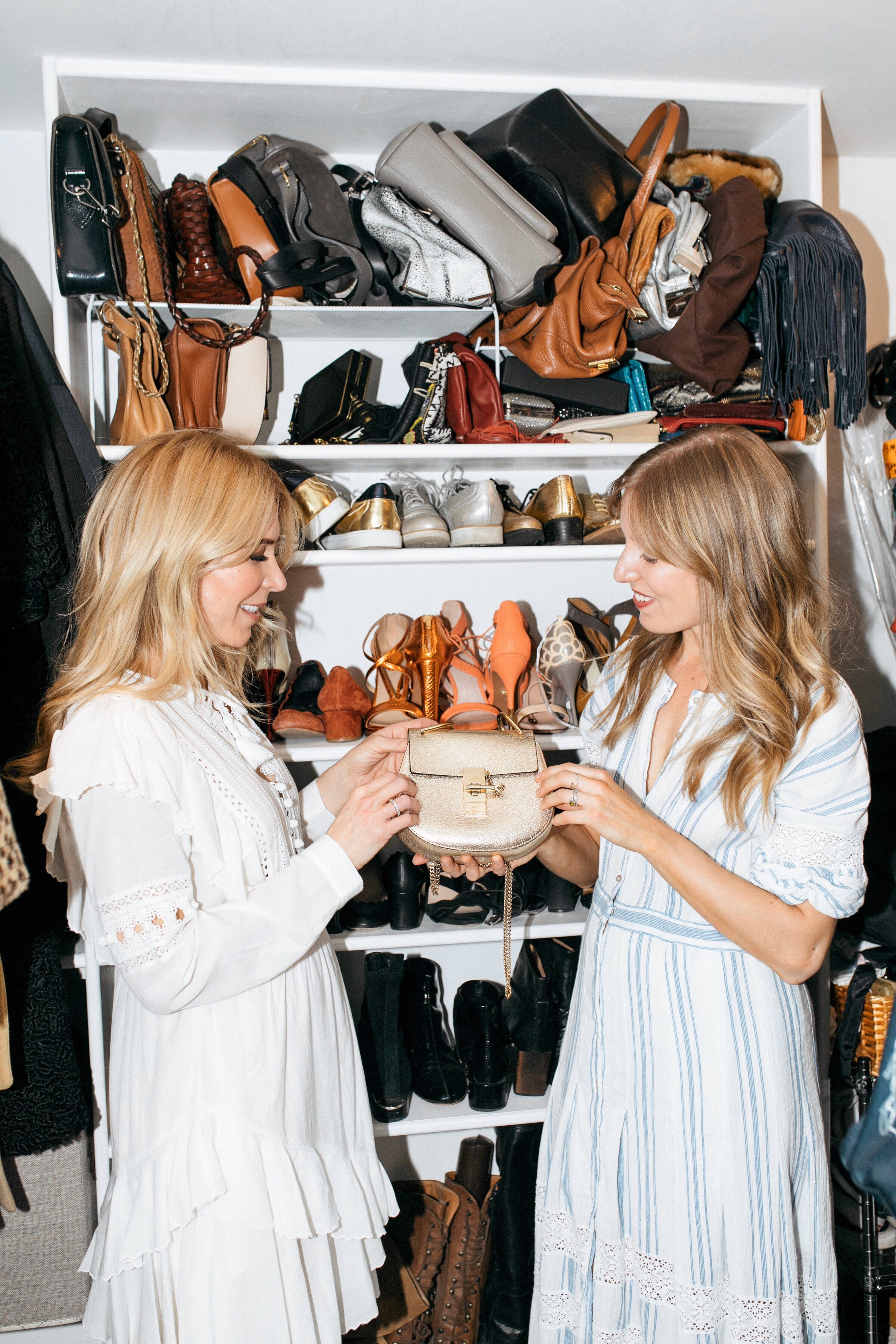 On Laura (left): dress: Sea (in coral here, and similar Sea dress here)
On me (right): dress: LoveShackFancy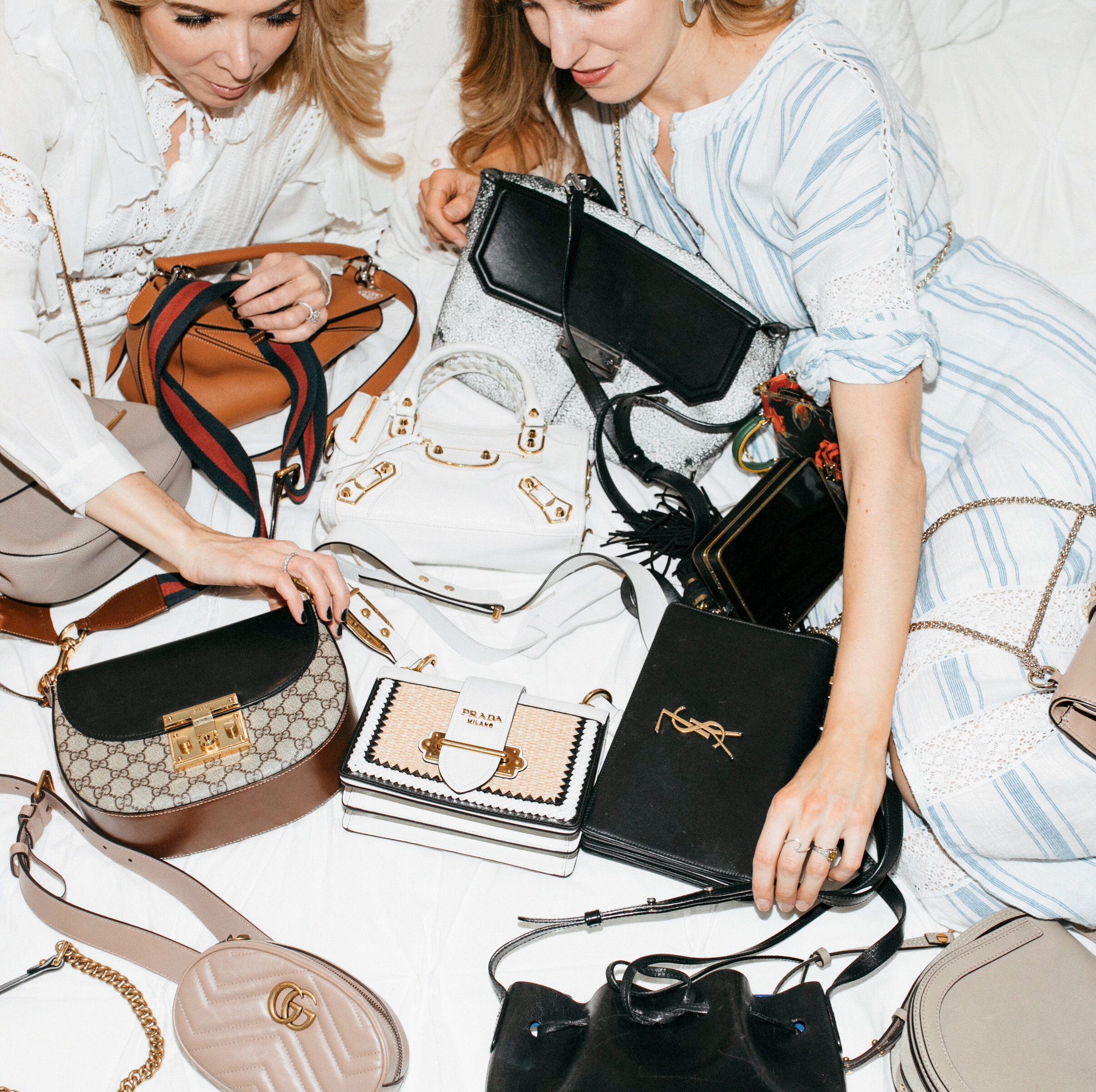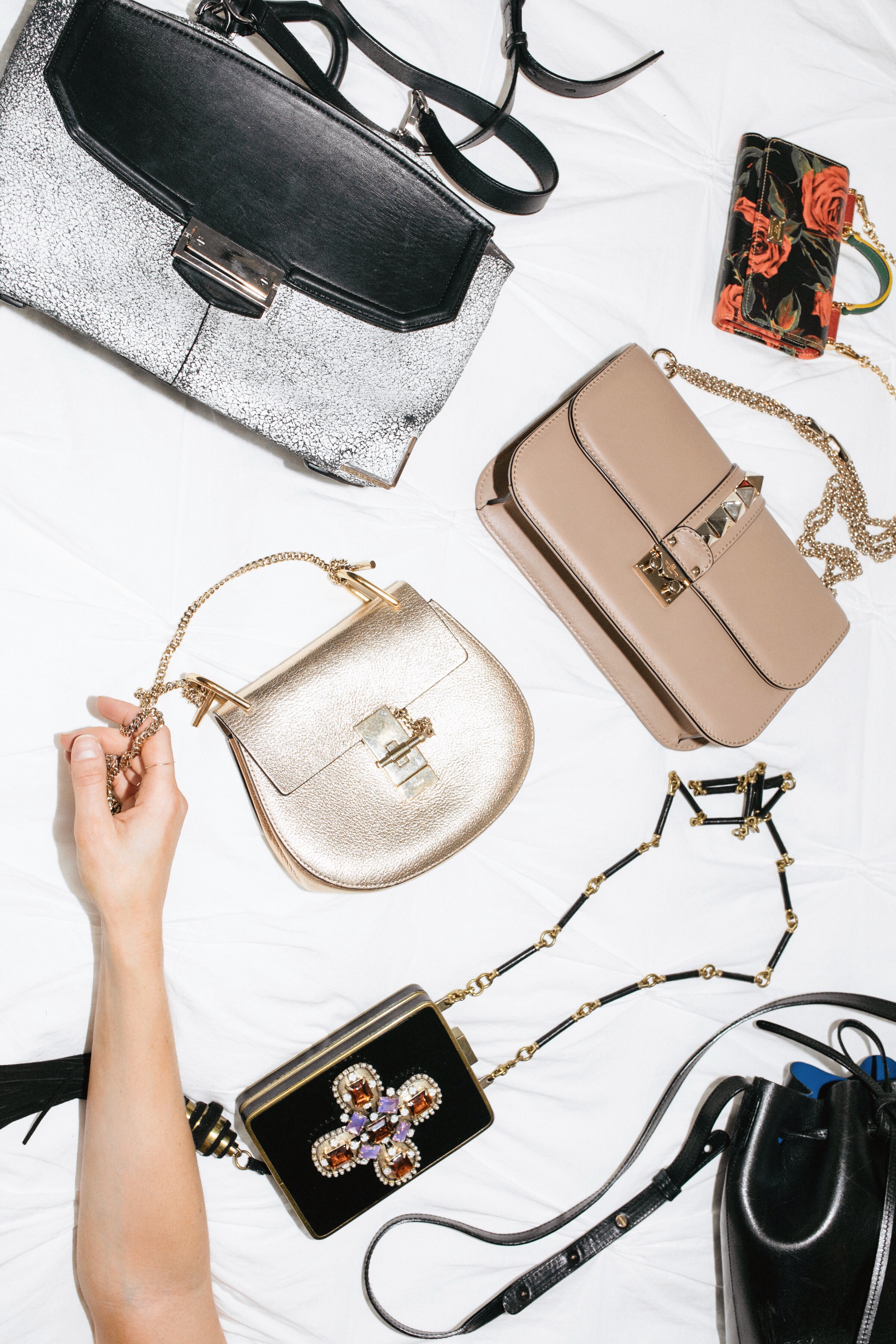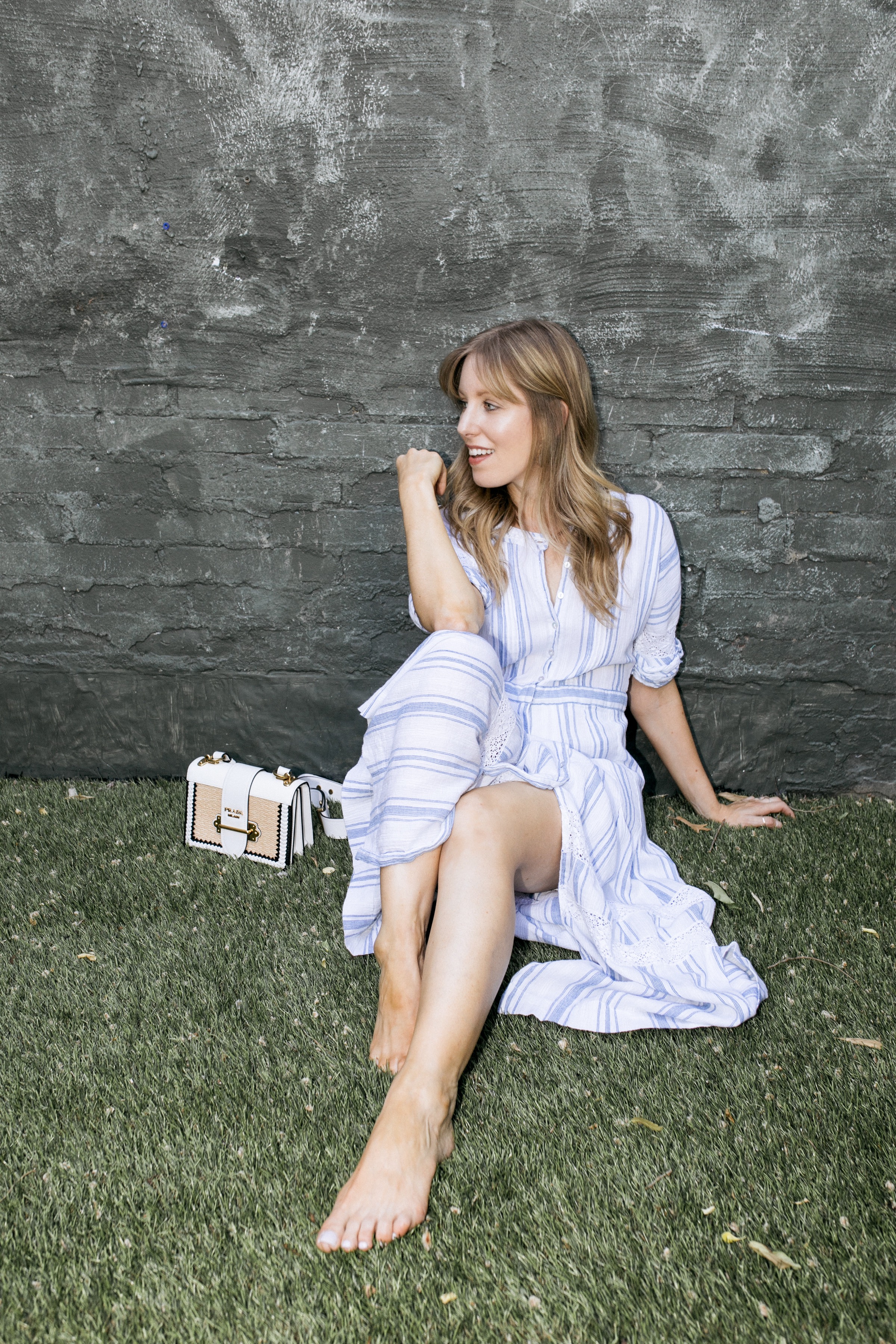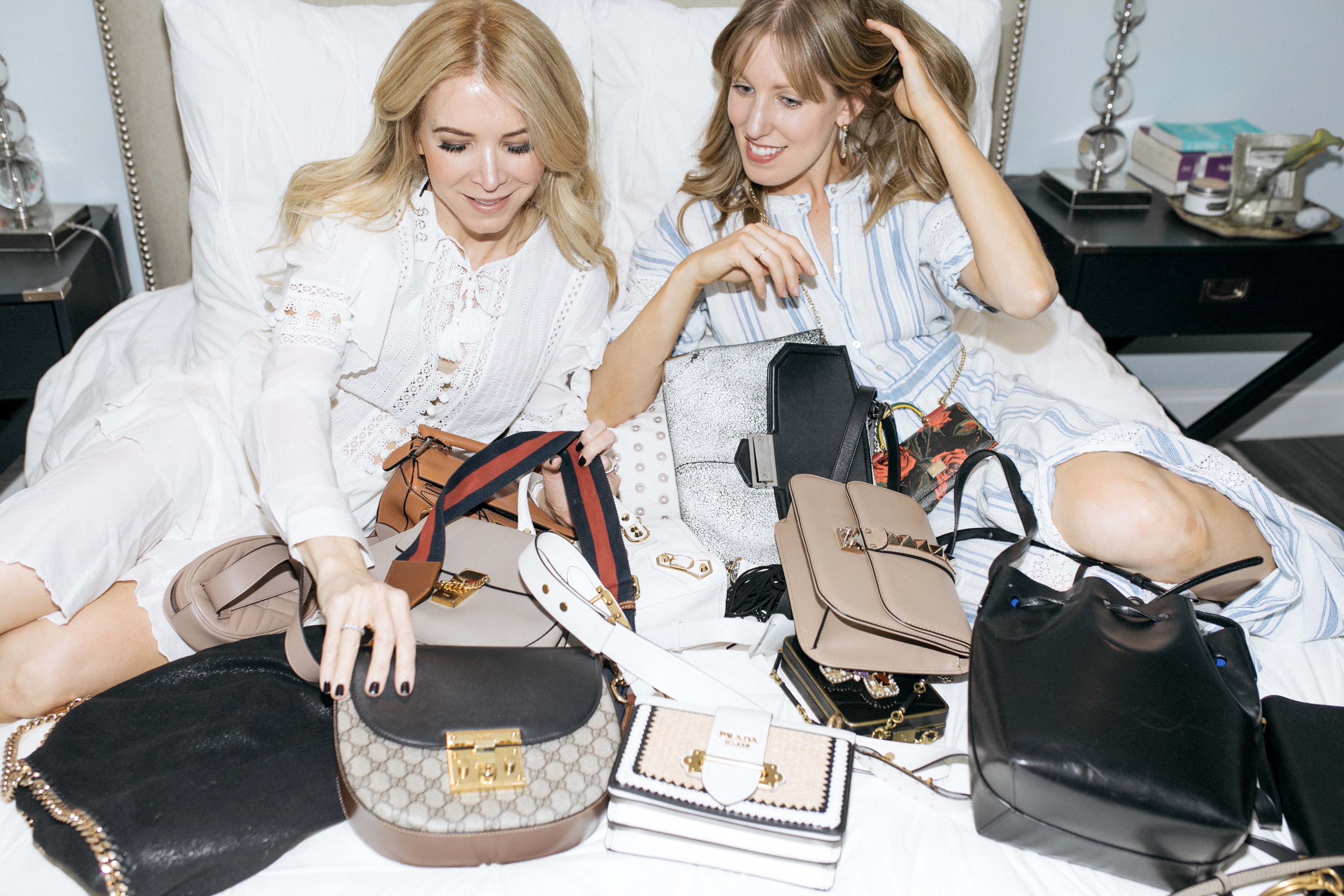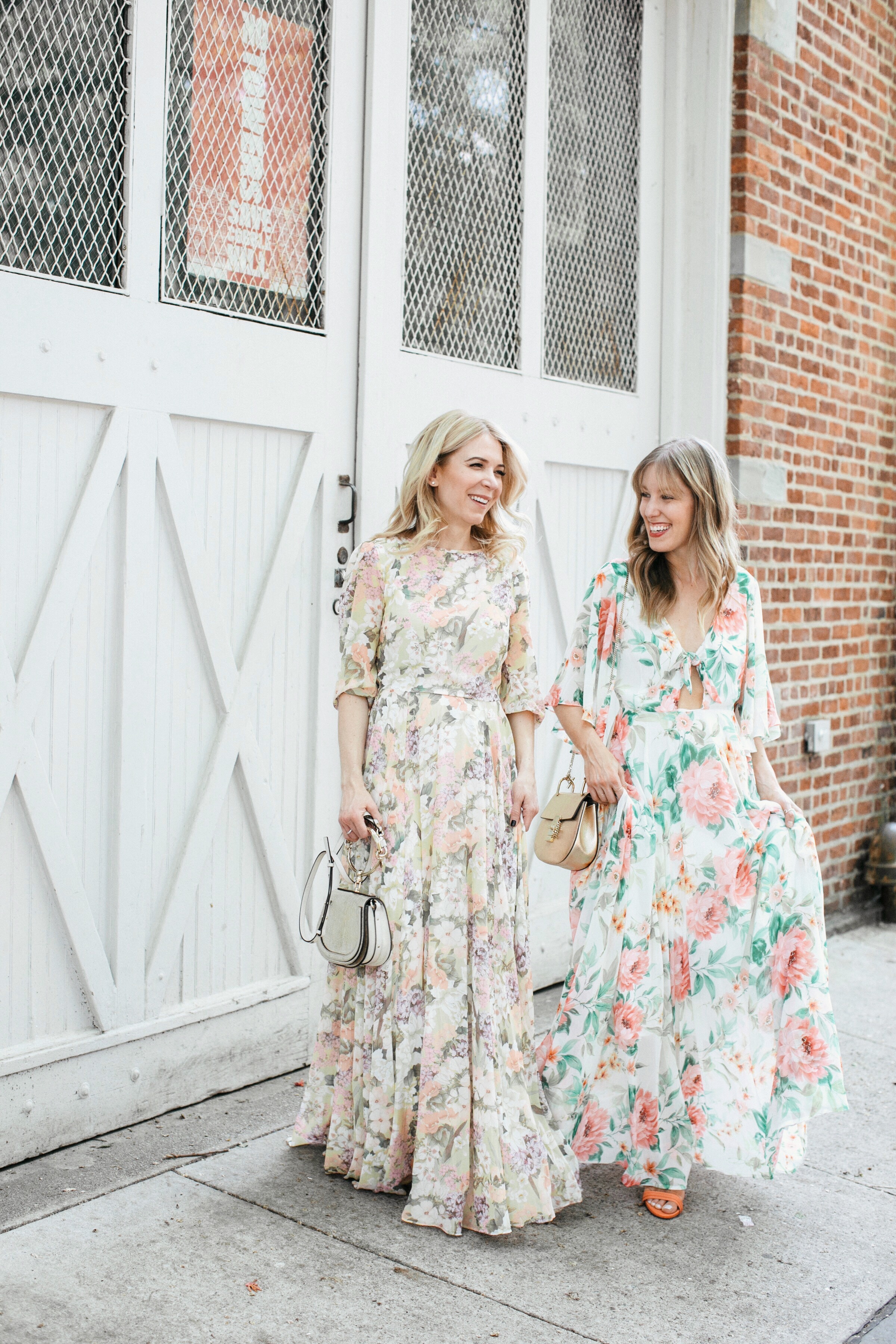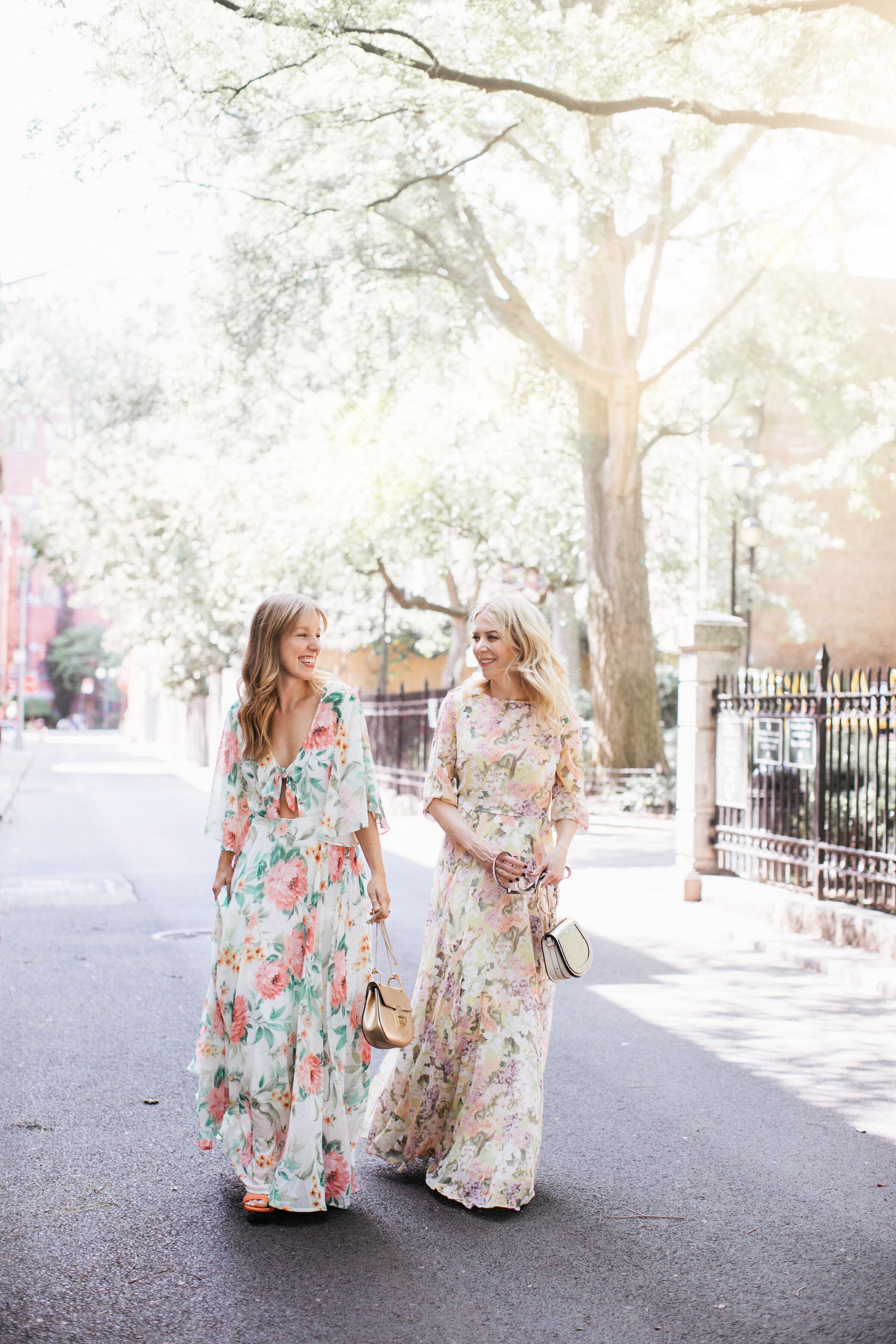 On me (left): dress: Yumi Kim | bag:  Chloe 
On Laura (right): dress: Yumi Kim | bag: Chloe
Check out Laura's interview on me and make sure you follow @abouttheoutfits on Instagram to get daily fashion inspiration (apologies in advance, you're going to want it all!).
photos by Lydia Hudgens
SHOP THIS POST