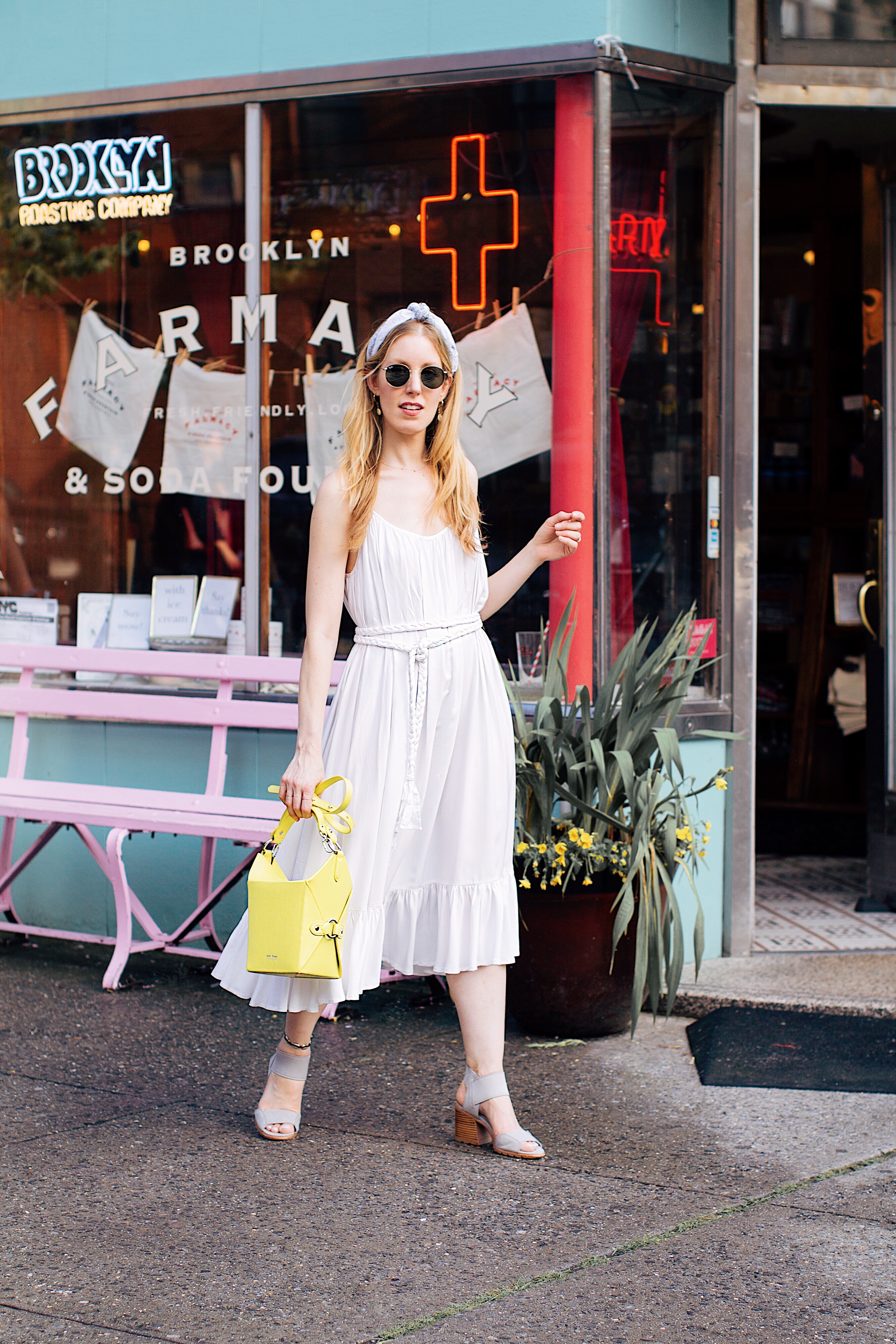 I was at an event the other night hosted by one of my favorite wellness mamas and all of the women—mostly other moms— complained they didn't have an easy dress for this oppressive heat. I realized that's pretty much my affordable summer uniform and I need to share my insights!
Summer is in full effect and it's been HOT in New York for the past week or so. I've been both sweating through all of my clothing and bound to get stains on everything with a toddler in tow. As I've mentioned before, I'm all about any clothing that I can machine-wash. This mama doesn't have time / money to waste on dry cleaning.
This is NOT sponsored, but I wanted to share a new affordable fashion source that I just discovered thanks to fellow mama blogger, Pamela Lipton, who I met at an event recently. She wore a designer dupe that fooled me, but in fact her dress was like $400 less than the designer dress I've had my eye on.
I took a chance and bought this dress in addition to the one she was wearing. The dress is only $68 so I thought it would be worth a shot. Guess what? It looks WAY more expensive, but it's easy, machine washable and even the hubby asked if I wanted to wear it on our next date night!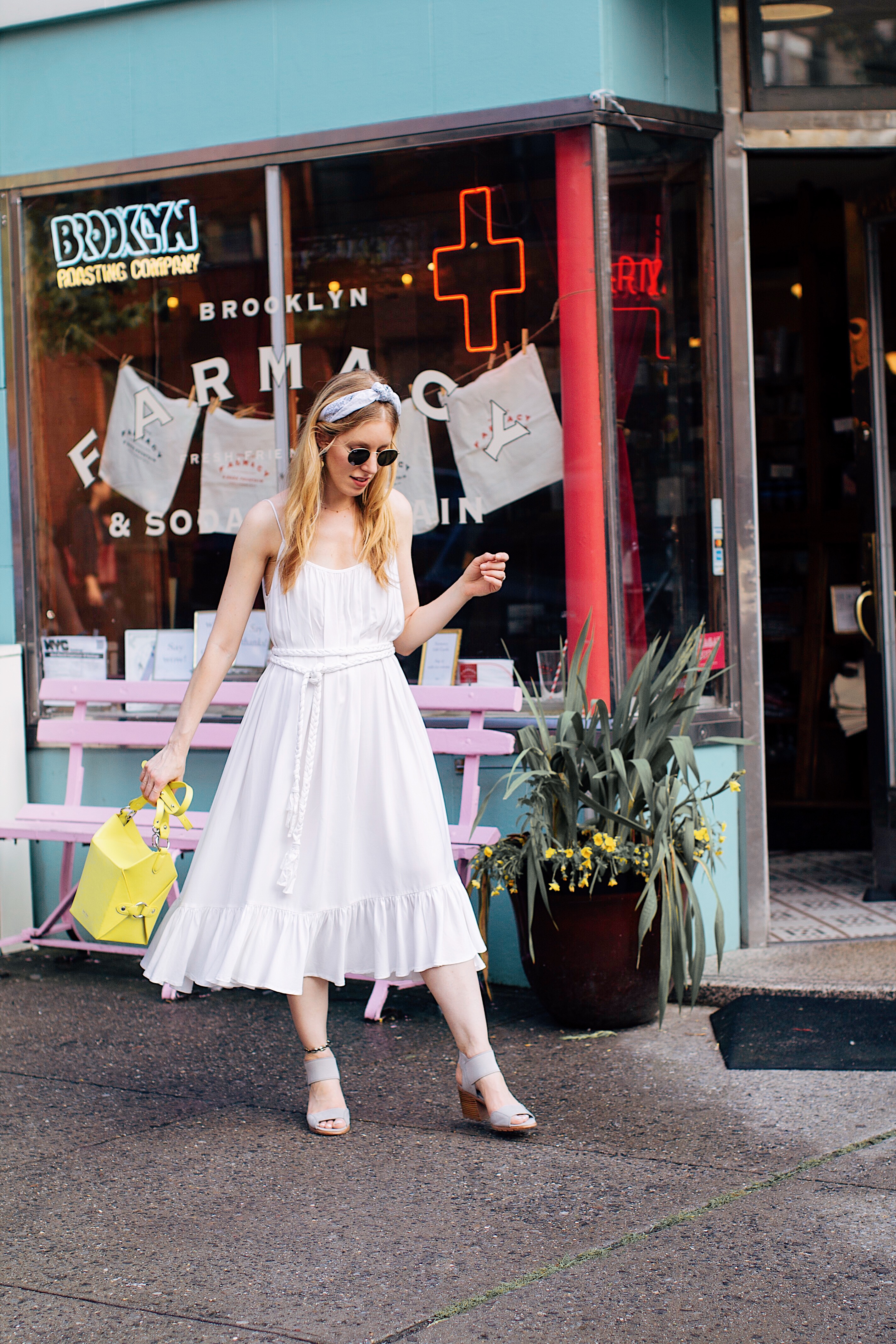 DRESS: Red Dress Boutique (only $68!) | SHOES: Sorel (c/o) | HEADBAND: bandana via Amazon | EARRINGS: Isabel Marant (sold out, very similar here) | SHELL ANKLET: set via Amazon | CUSTOM NAME NECKLACE: By Chari | SUNGLASSES: Ray-Ban | BAG: Jeff Wan (c/o, get 15% off with the code LIZ15) 
Once you add the right accessories, your affordable summer dress will look way more $$ than it really is. I added this award-winning handbag from up-and-coming handbag designer Jeff Wan in a pop of color that brings sunshine to even overcast summer days. Get 15% off with the code LIZ15!
My heeled sandals are super comfy and give me a little height when I wear my staple midi dresses.
I'm also a little obsessed with the shell jewelry trend this season. I splurged on a pair of shell earrings that just make me feel like I'm on vacation daily. I saved on this shell jewelry which comes in a set for only $10 though!
Possibly the biggest accessories trend for summer has been the headband, especially this designer headband that I still can't justify spending over $100 on but I still love. Instead, I took a cheap bandana I already had and fashioned it into something similar.
Check out my Instagram Stories "Styling Tips" highlight to learn HOW TO do turn a scarf into a trendy headband.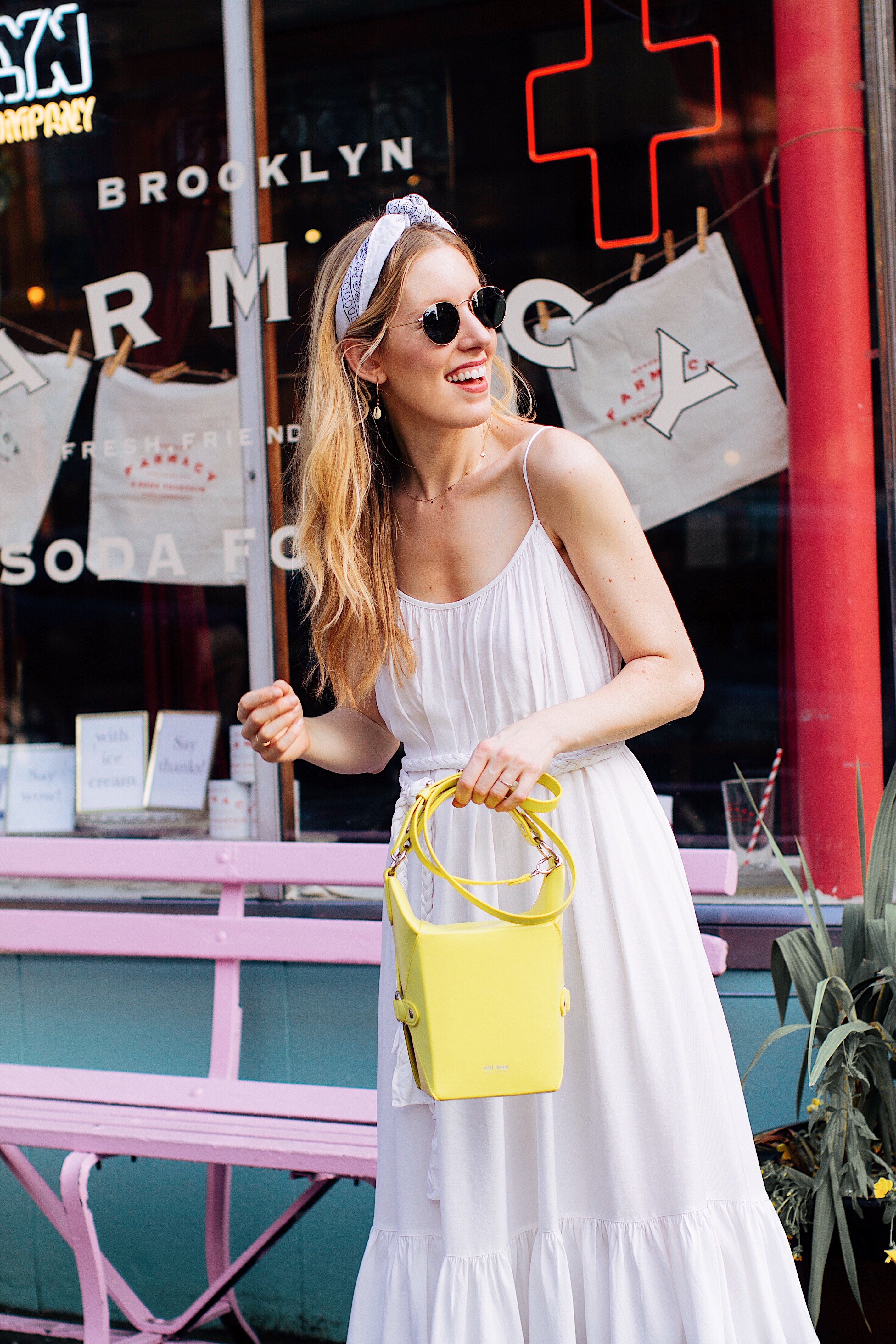 [STYLIST TIP] THE TRICK WITH WEARING SUMMER DRESSES IS THE RIGHT UNDERGARMENTS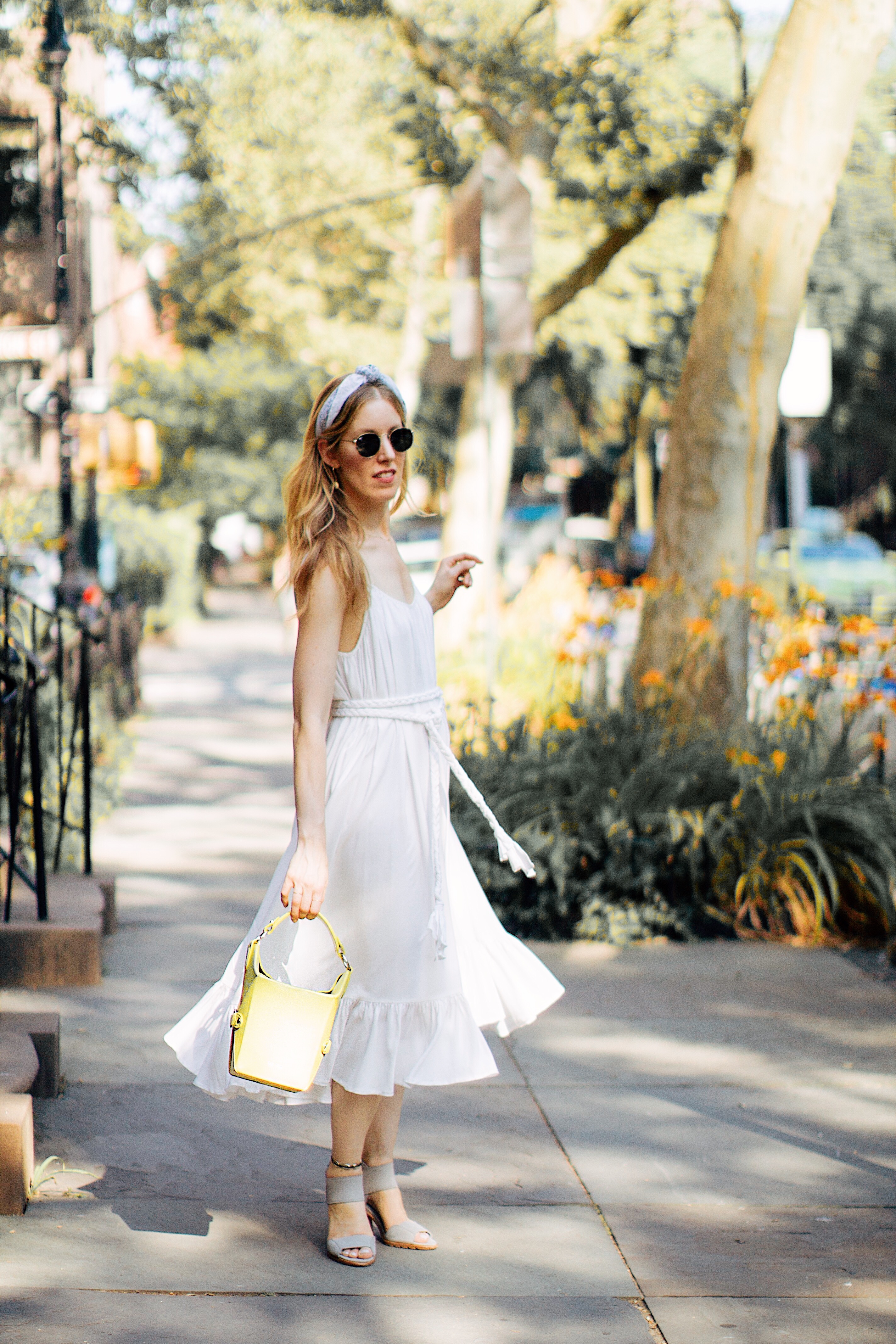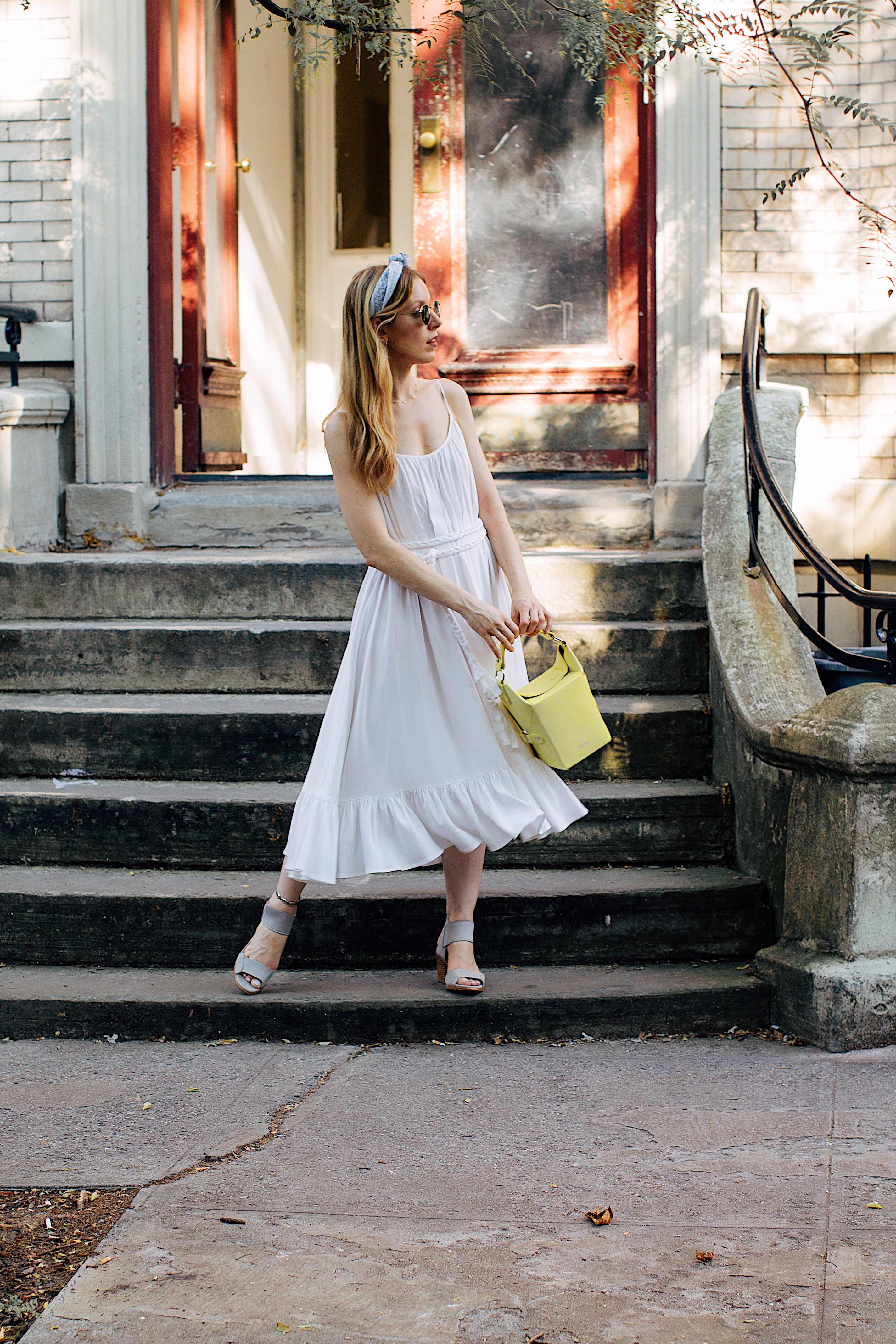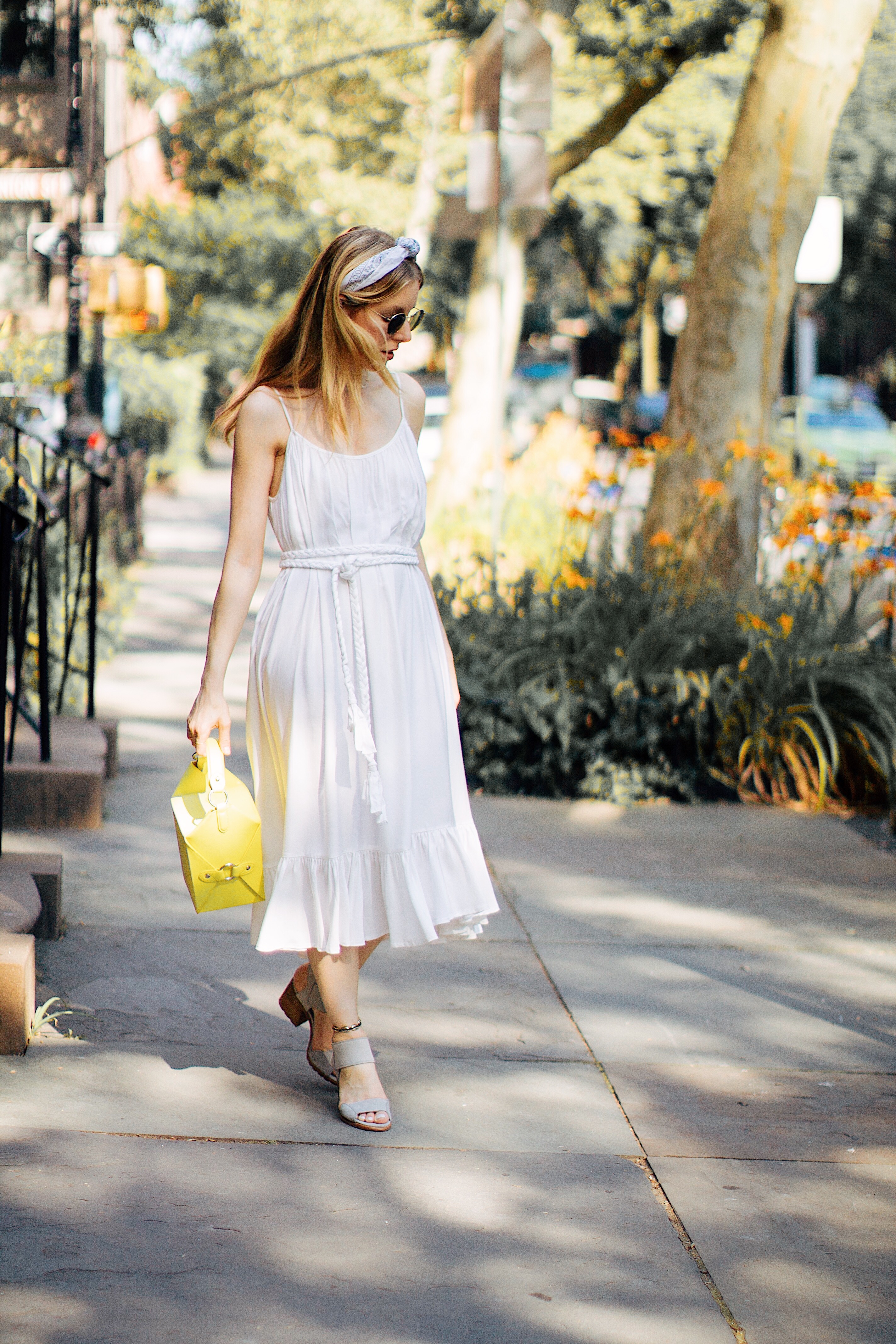 SHOP THIS POST