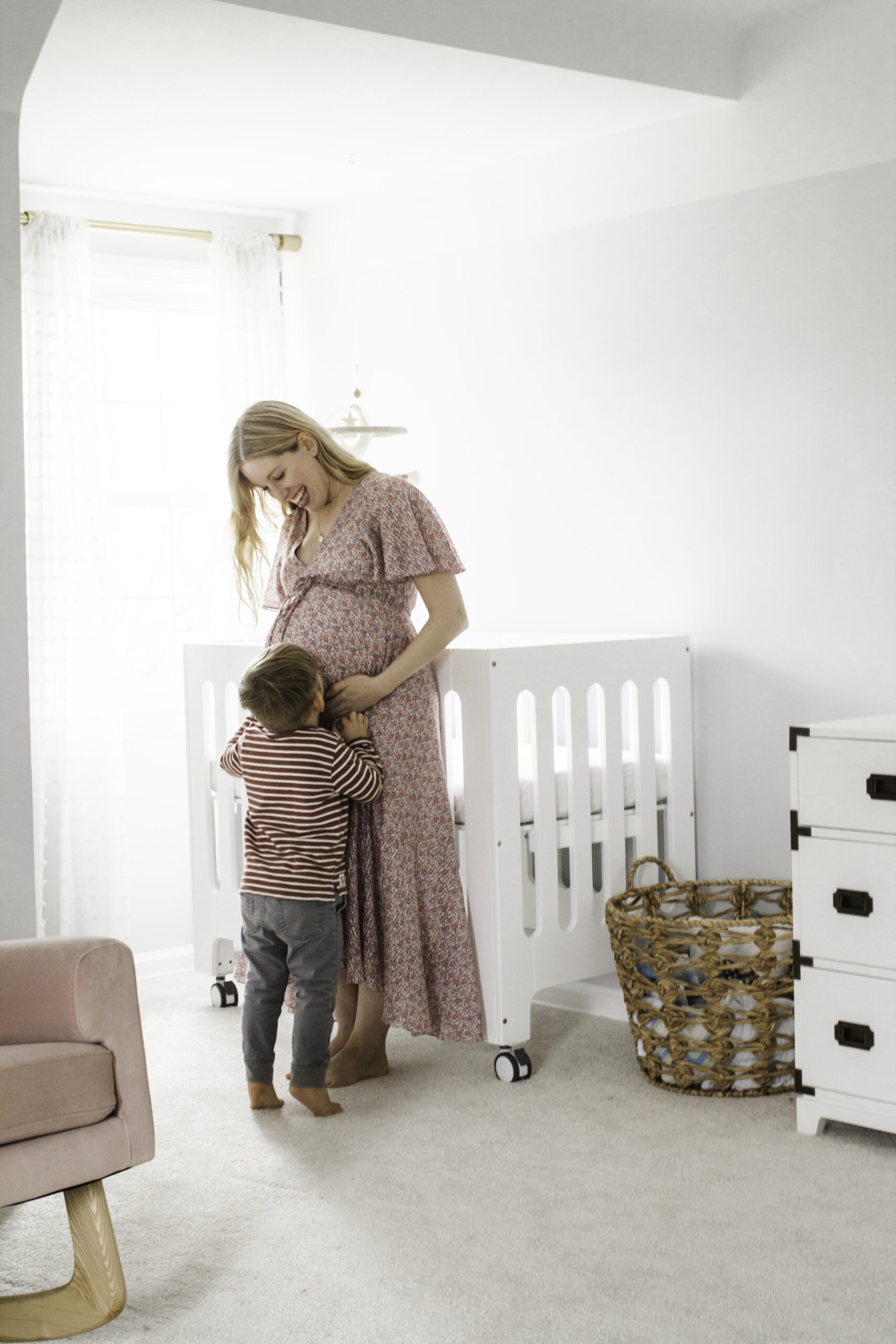 One of the things I was looking forward to most in my last month of pregnancy was nesting. We bought a new home just north of NYC, less than 2 months ago and I was excited to have a dedicated space for our baby girl that I could transform. I couldn't wait to share my baby girl nursery decor reveal with everyone …but with a global pandemic that dubbed my new town as the original epicenter of the Coronavirus outbreak in our country, I sadly dreaded it.
My son's room had been so fun to decorate last time around and now in our new home, I feel like it's exactly how I wanted it to be. The truth is, my baby's nursery is one of the last rooms I tackled when it came to decorating. With stores shut down and deliveries being hard to come by, it was quite a challenge to make it feel exactly the way I wanted it.
What helped most was that we selected a gorgeous crib by Bloom Baby, that really set the tone of the rest of the room. I loved how clean, modern and beautifully designed it is. I had planned on getting the mini version of the crib (which also folds up and is on wheels to save space!) for my Brooklyn apartment, but once we moved and realized we had the space, we were excited to upgrade to the larger crib, which can eventually be turned into a toddler bed.
Keeping in mind that they grow so quickly and that I wanted pieces she'll have for years—something I learned from decorating my son's room—it was worth the investment. I also integrated some pieces we already owned  to save money like curtain rods, a pillow and other decor.
When people ask what the theme of the room is, I'm not quite sure how to respond, but I can tell you that when I shop for pieces for it here's what I look for:
-quality designs
-bohemian with a 70's luxe touch
-a clean white palette with pops of blush
It's still a work in progress, which is to be expected during this time, but I couldn't be happier with the foundation of it so far.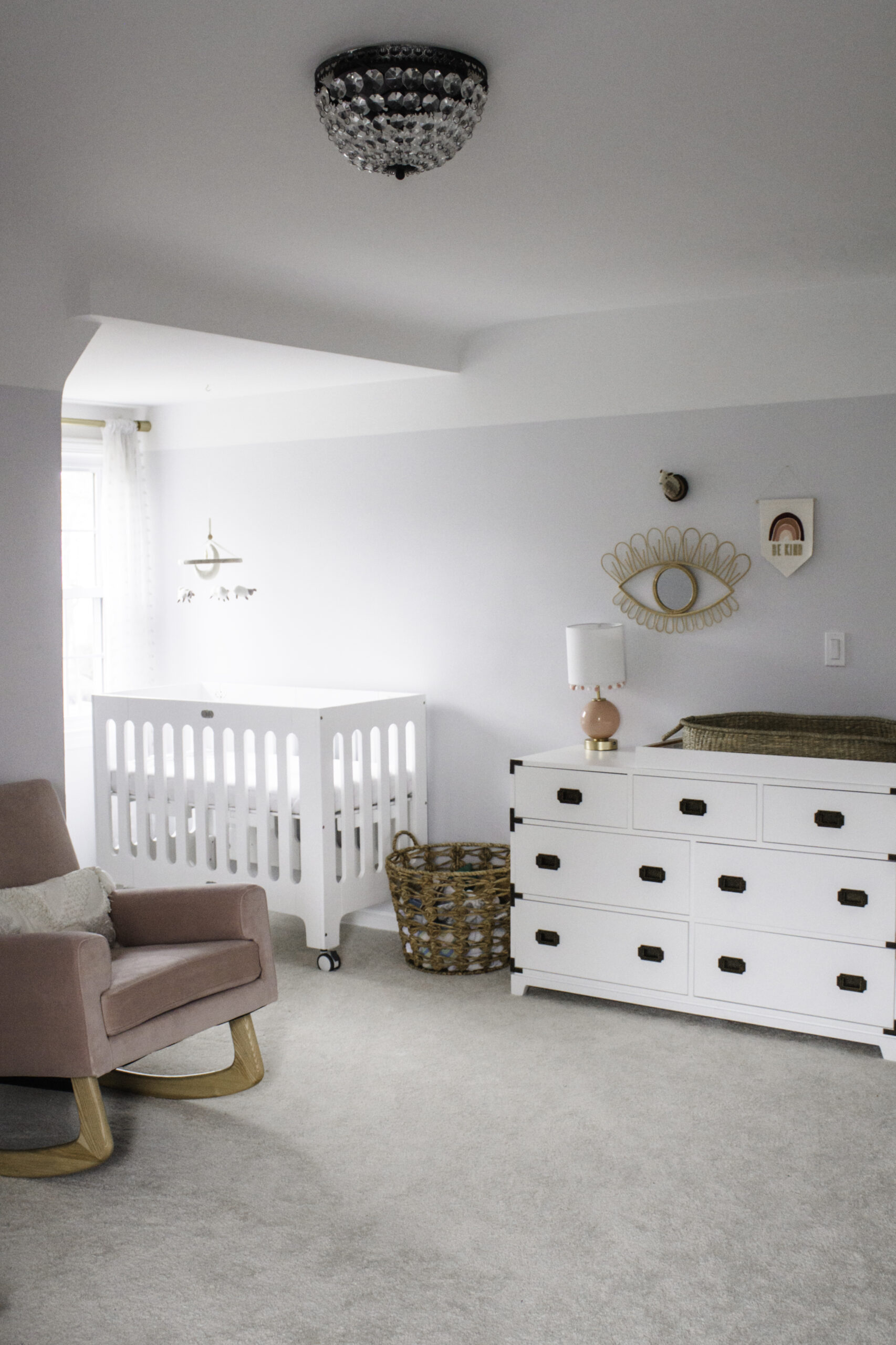 Here are the items I was able to style out the nursery with during this time and am SO happy with all of them (and my toddler seems to agree too):
CRIB (BUNDLE WITH MATTRESS, PROTECTOR AND SHEET: Bloom Baby (c/o)
If you live in a small space, this crib is ideal!
CHANGING BASKET: Bebe Bask (c/o, available in May)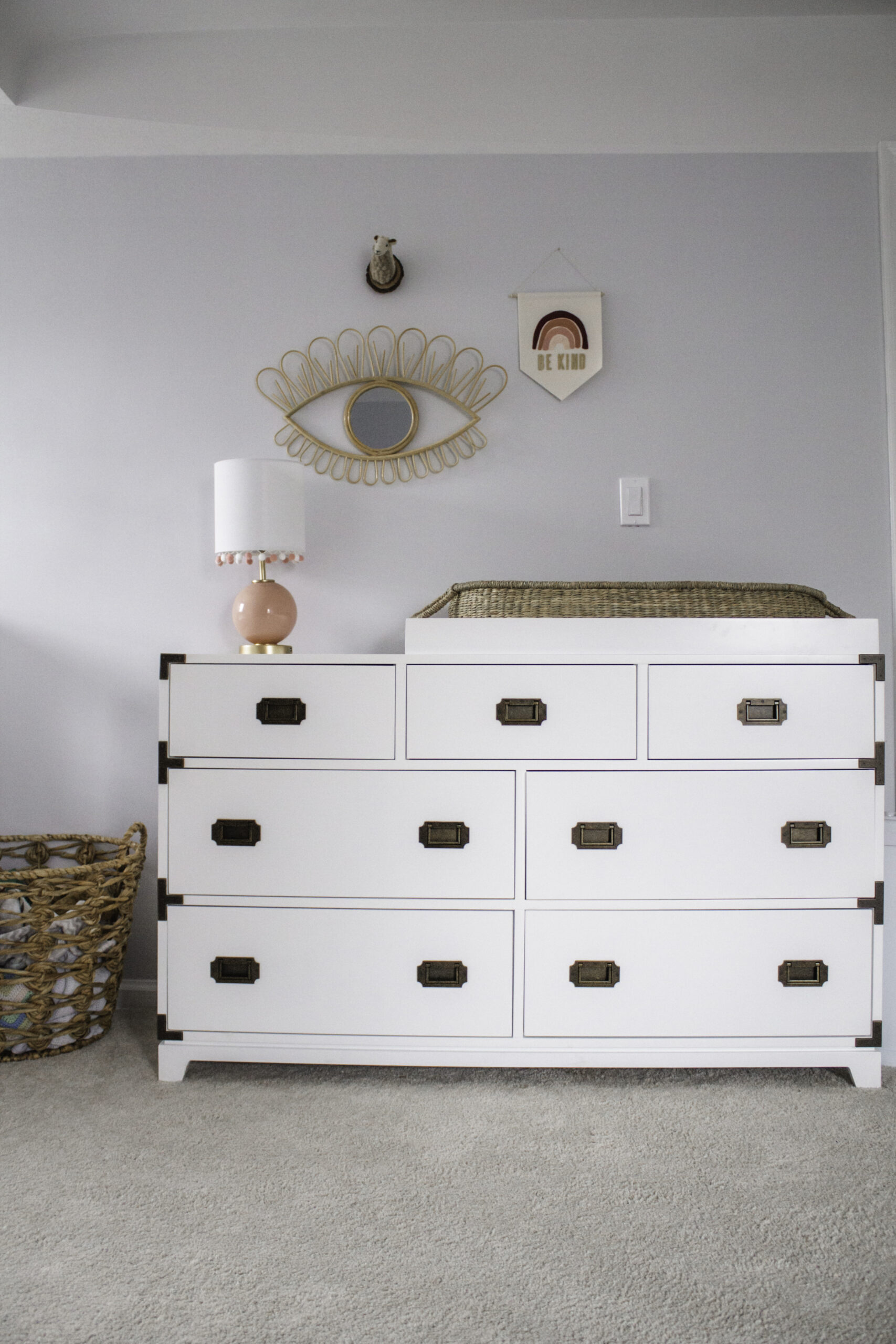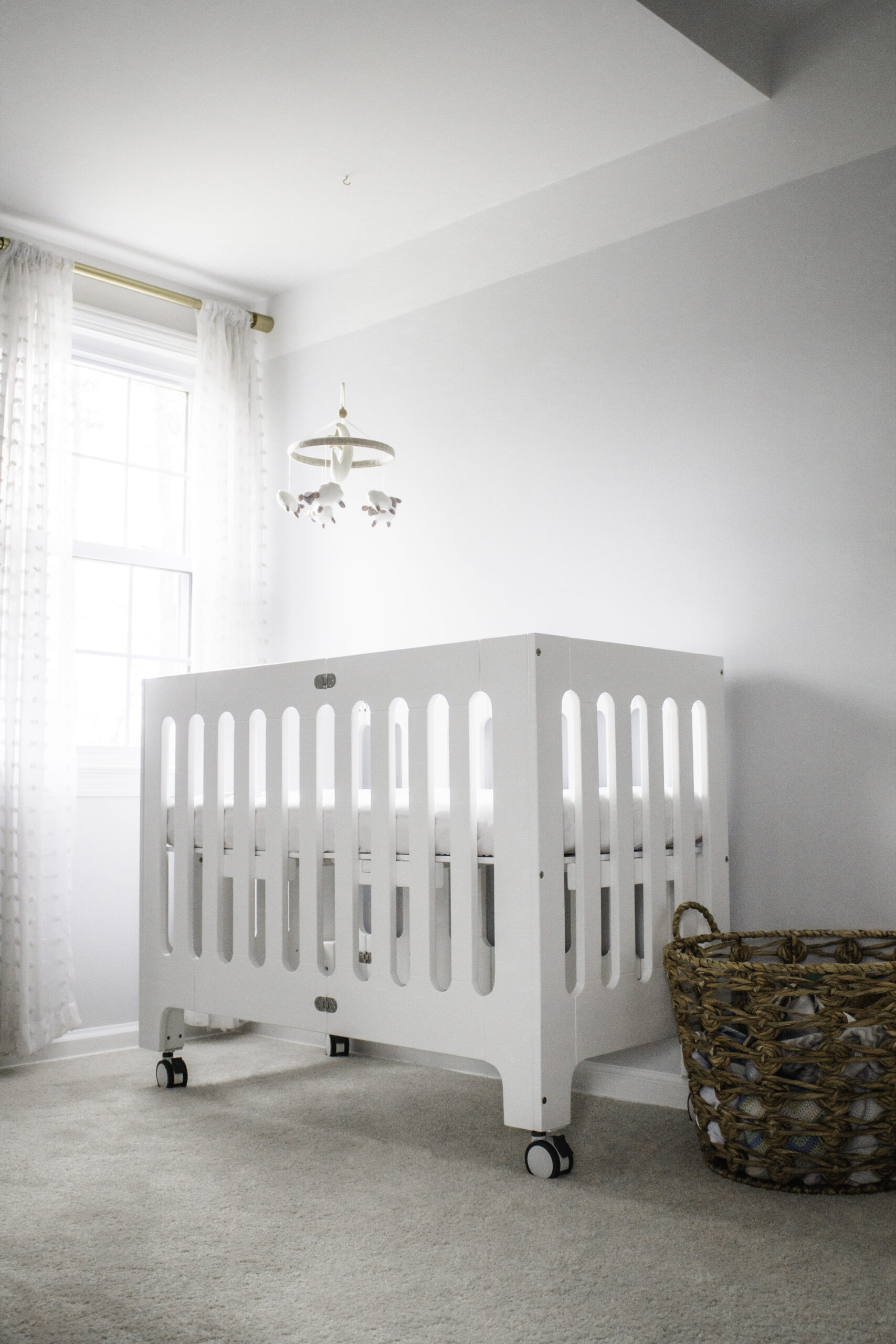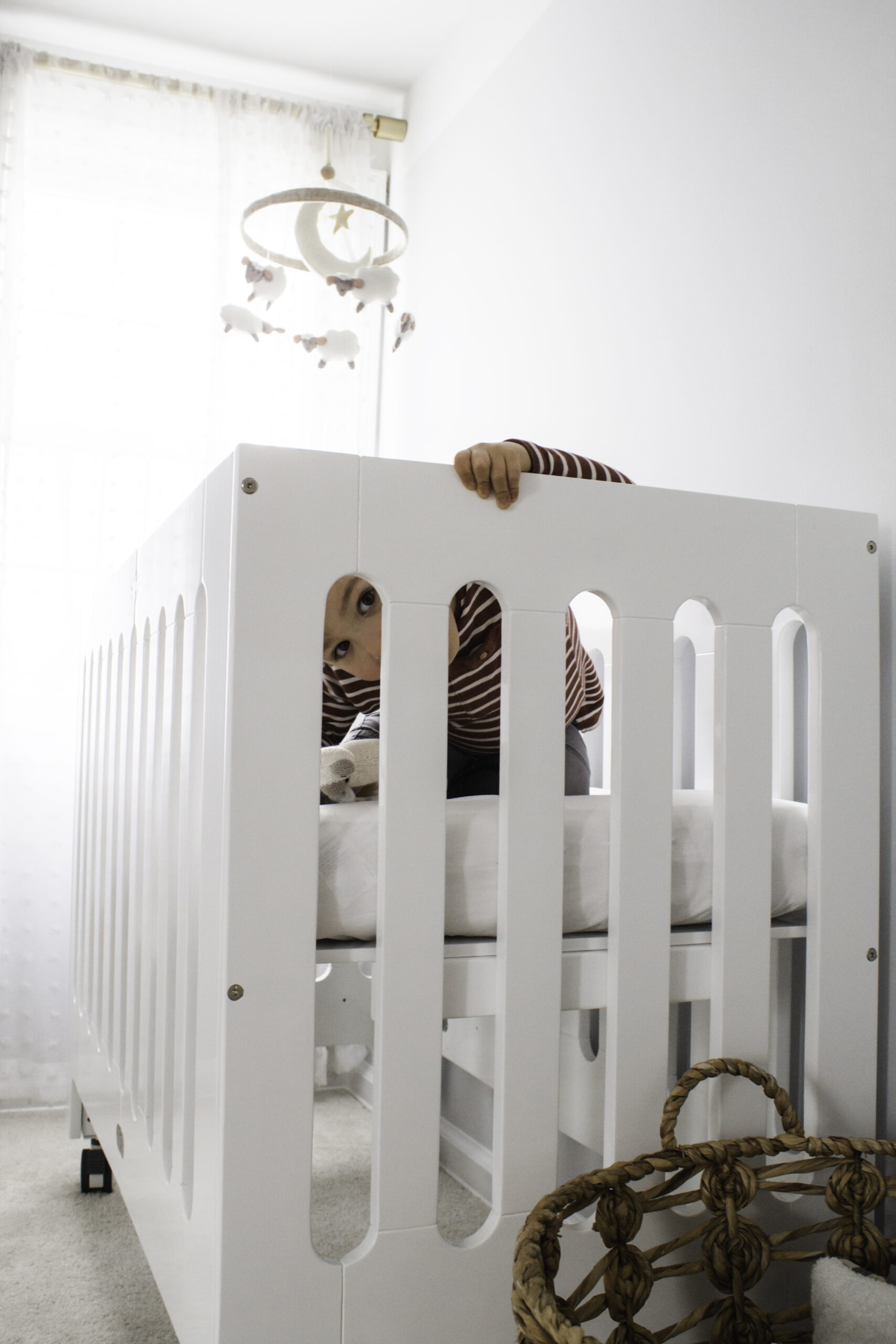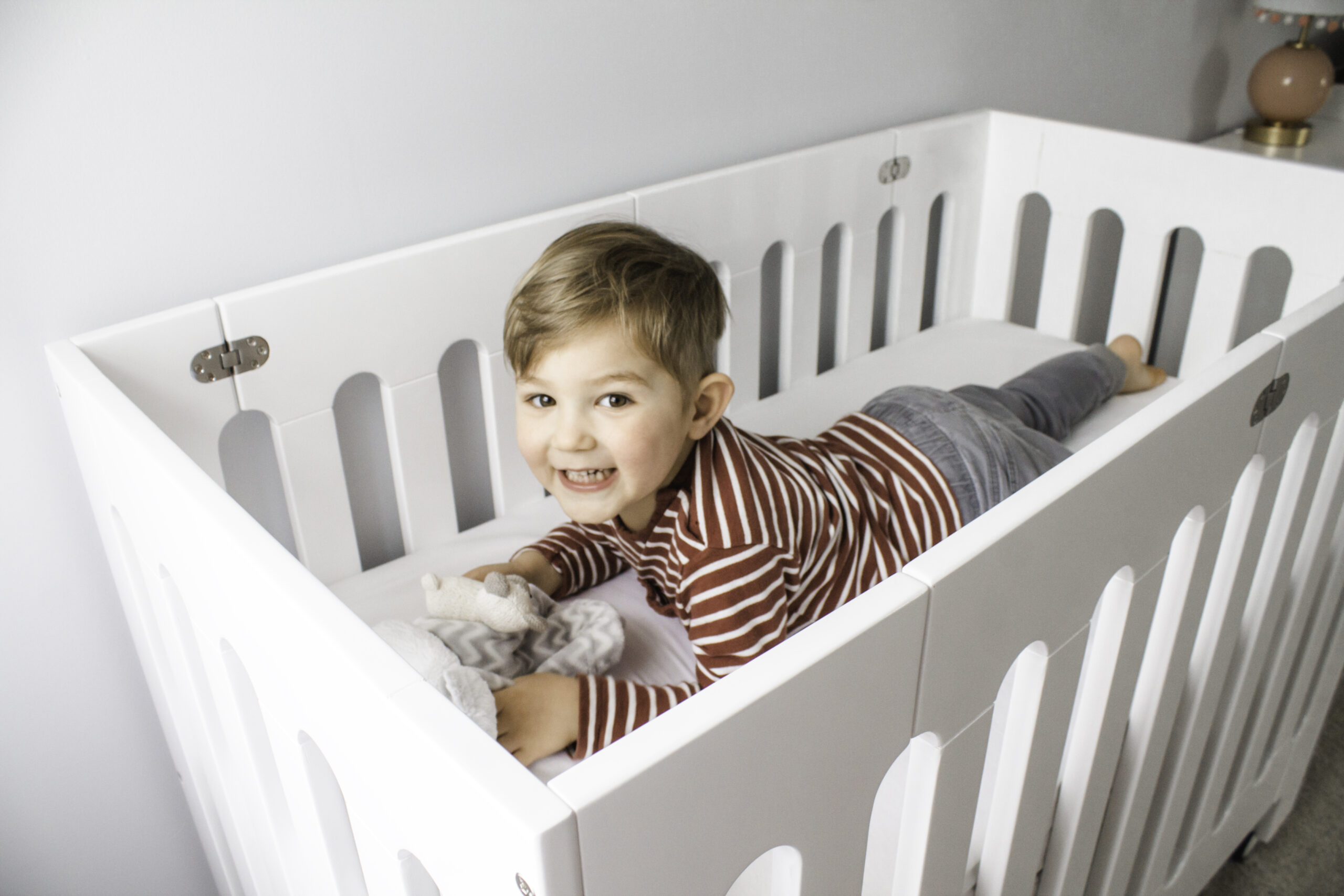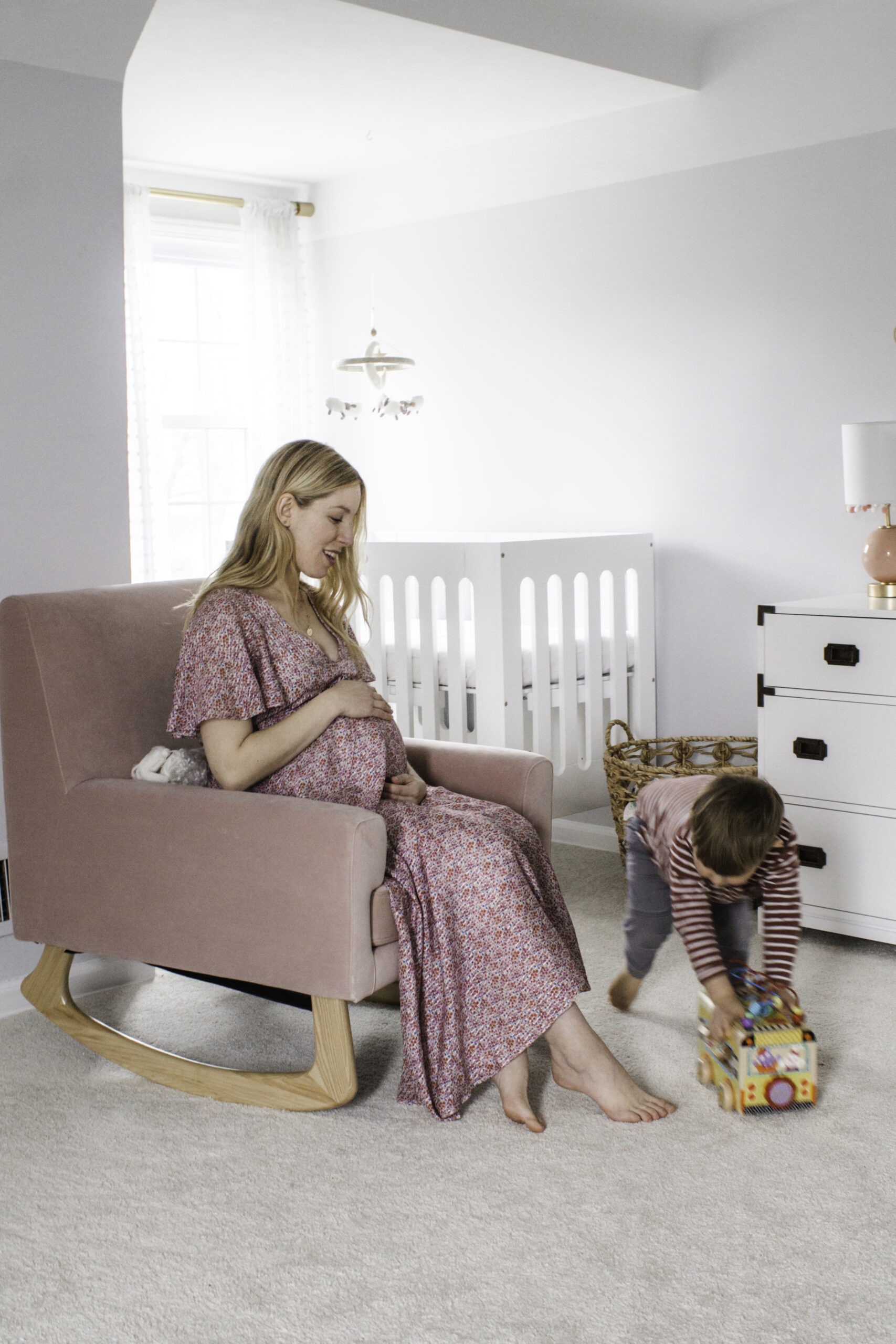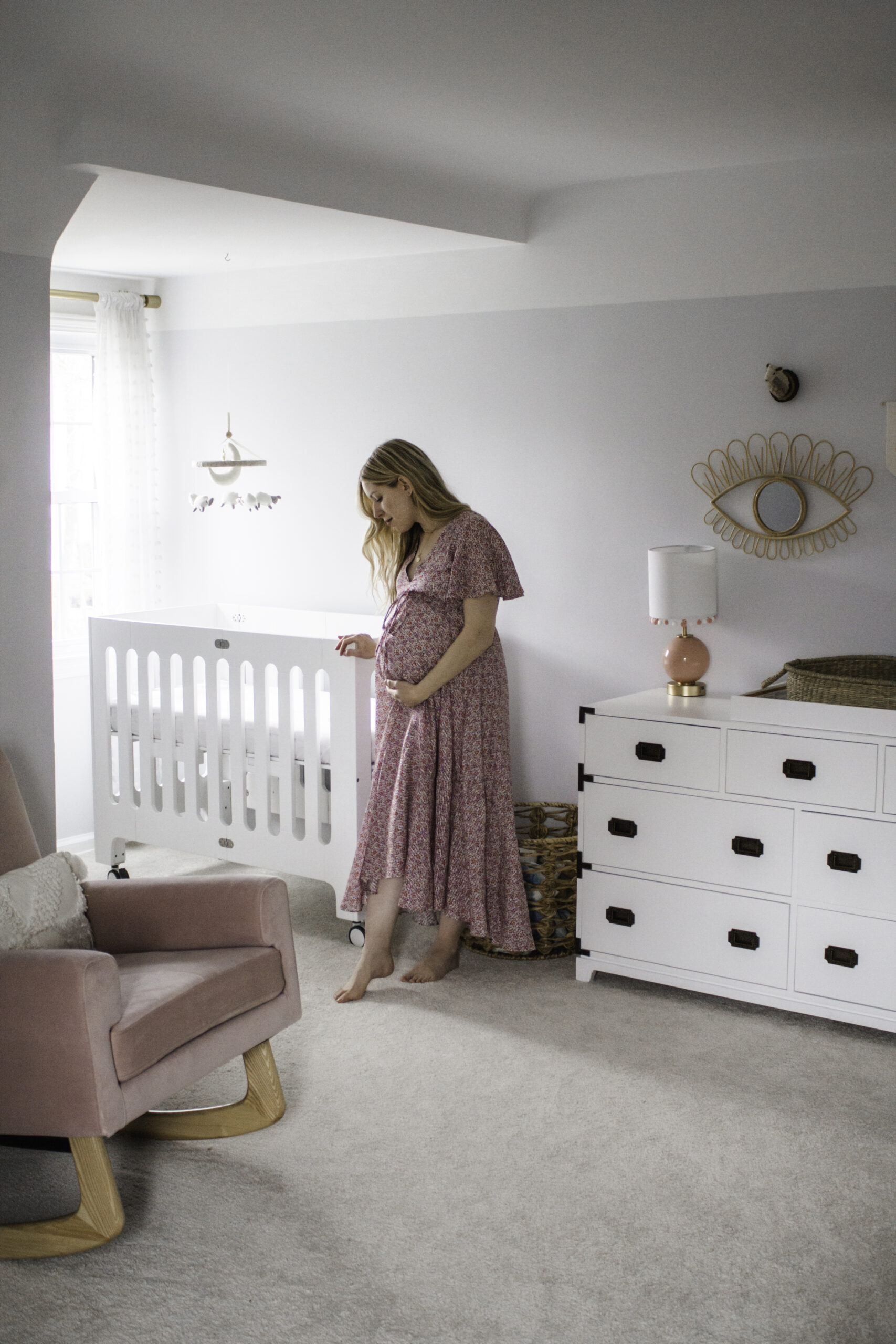 DRESS: HATCH (c/o) 
NECKLACES: Tiny Tags (c/o)

Thank you Bloom Baby for partnering with me on this post.
What I choose to feature and write about is 100% my own choice.