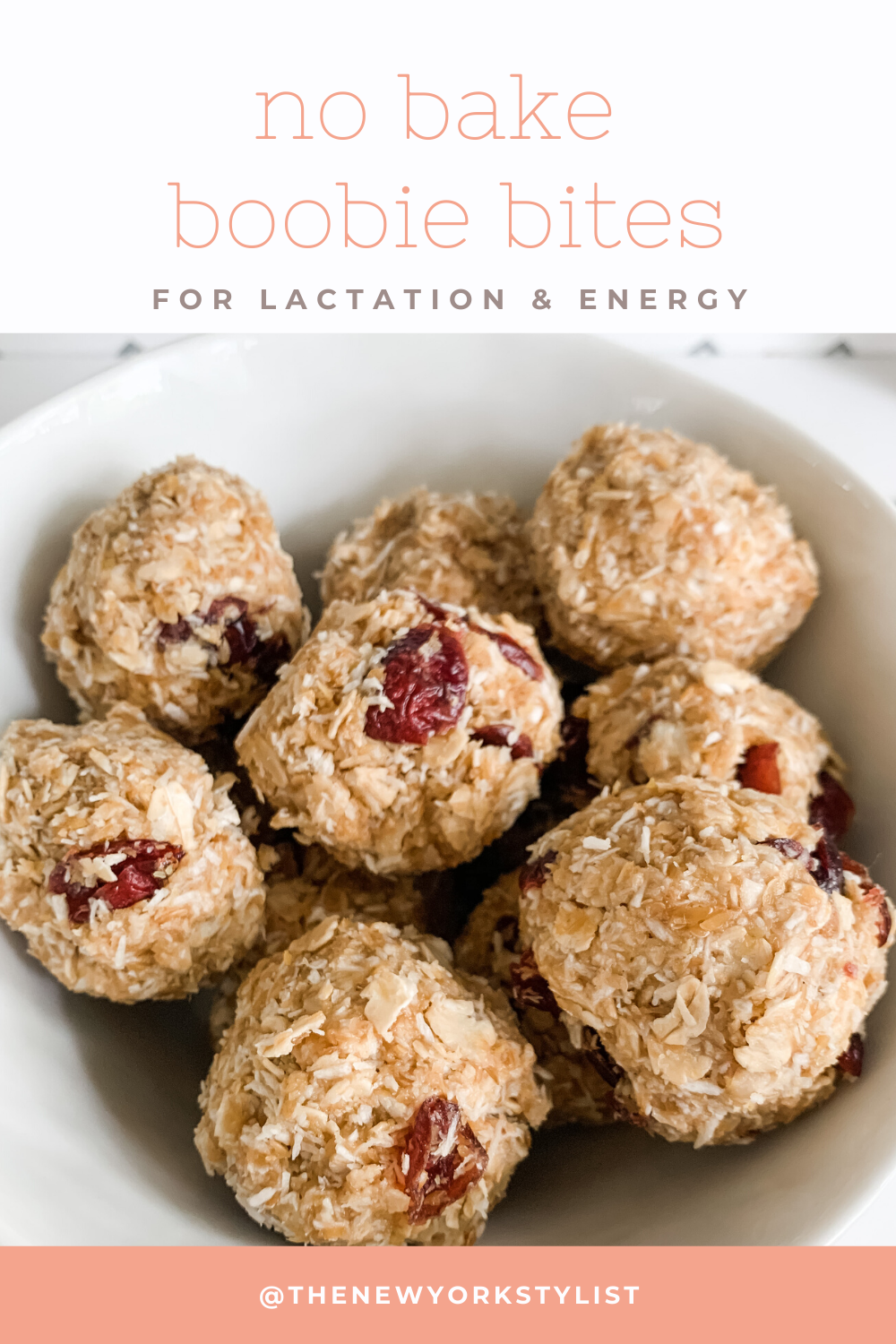 Being a mama of a toddler and a newborn, I knew I needed something quick and easy to grab for a much needed energy boost, so that's where my easy lactation cookie recipe – or as we've been calling, "Boobie Bites" – came in.
I also found out that my husband couldn't be with me during my postpartum recovery after the birth (thanks Coronavirus pandemic!) and there would be less of a chance of finding something for my constant hunger as a breastfeeding mom. I brought these with me to the hospital and it got me through in between meals. Breastfeeding requires more calories than normal and I didn't want to rely on the potentially not so nourishing or not organic snacks in the hospital.
I Googled lactation cookie ideas when I was 39 weeks pregnant and wanted something easy, healthy, that I didn't have to bake or refrigerate and most importantly, had ingredients that were easy to get during this time. Everything had crazy ingredients in them that I never stock in my kitchen like brewers yeast, or had chocolate in them (I'd rather have the caffeine in my coffee!), so I came up with my own. I did use a lot of ingredients I was finding, especially flaxseed meal, which boosts milk supply.
I also included a little of my Motherlove More Milk Special Blend supplement (which has Fenugreek, one of the best ways to boost your milk supply, but is totally optional) which I always forget to take but will now!
Note that I double the recipe because my husband tends to sneak some—they're THAT good and don't have to necessarily have the purpose of producing more milk. Fenugreek has other benefits like lowering blood sugar levels, boosting testosterone and may also reduce cholesterol levels, lower inflammation, and help with appetite control. The bites are also great high protein energy boost for anyone. I finally perfected my lactation cookies and wanted to share them with you!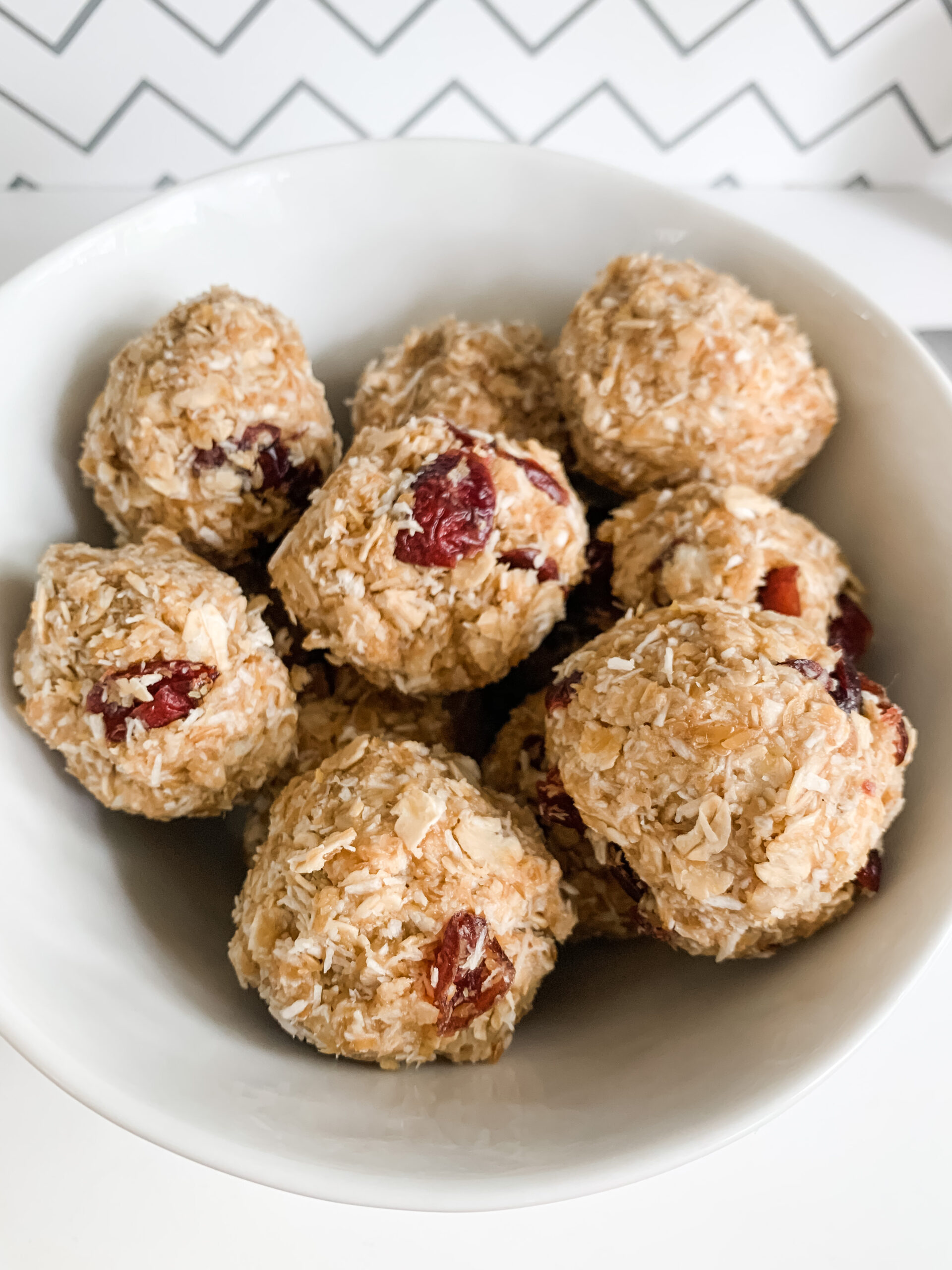 BOOBIE BITES
 EASY LACTATION COOKIE RECIPE (FOR ENERGY TOO!)
1 cup of rolled oats
1/2 cup almond butter
1/2 cup ground flaxseed
1 cup unsweetened shredded coconut
1/3 cup of honey
1 teaspoon vanilla extract
1/2 cup dried cranberry
2-4 droppers full of fenugreek or lactation supplement (optional)
Combine dry ingredients in a large bowl and mix. Then stir in wet ingredients. Use a mixer or inversion blender to get the mixture finer and then refrigerate for an hour. Use an ice cream scooper to form balls and pack them tightly. Makes about a dozen bites, but trust me, you're going to want to double the recipe.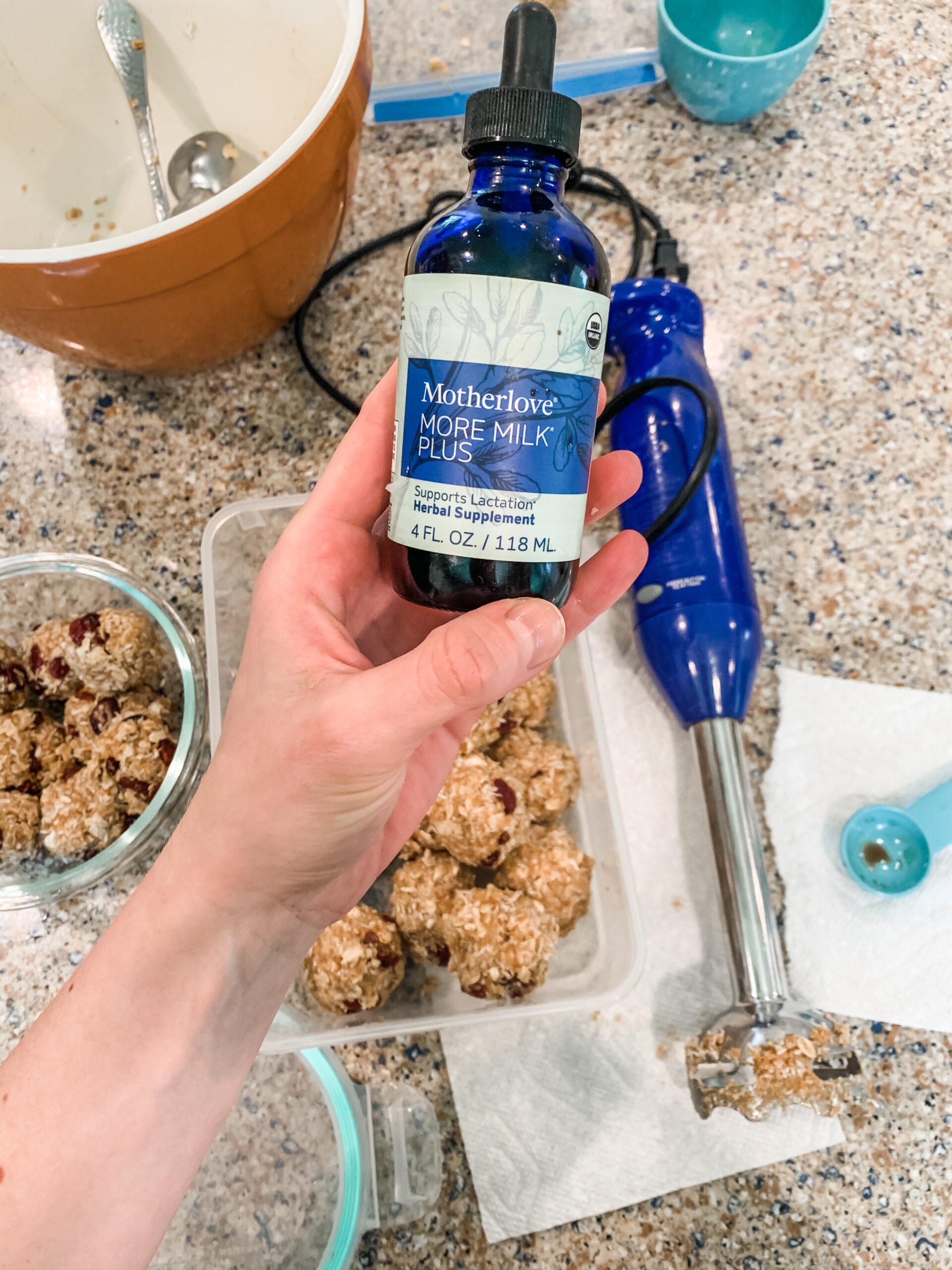 Enjoy and let me know what you guys think!
p.s. If you haven't been following over on my Instagram or figured out yet, I had the baby! I'll share more on that and my birth story with her soon, but here's my first birth story to tie you over.