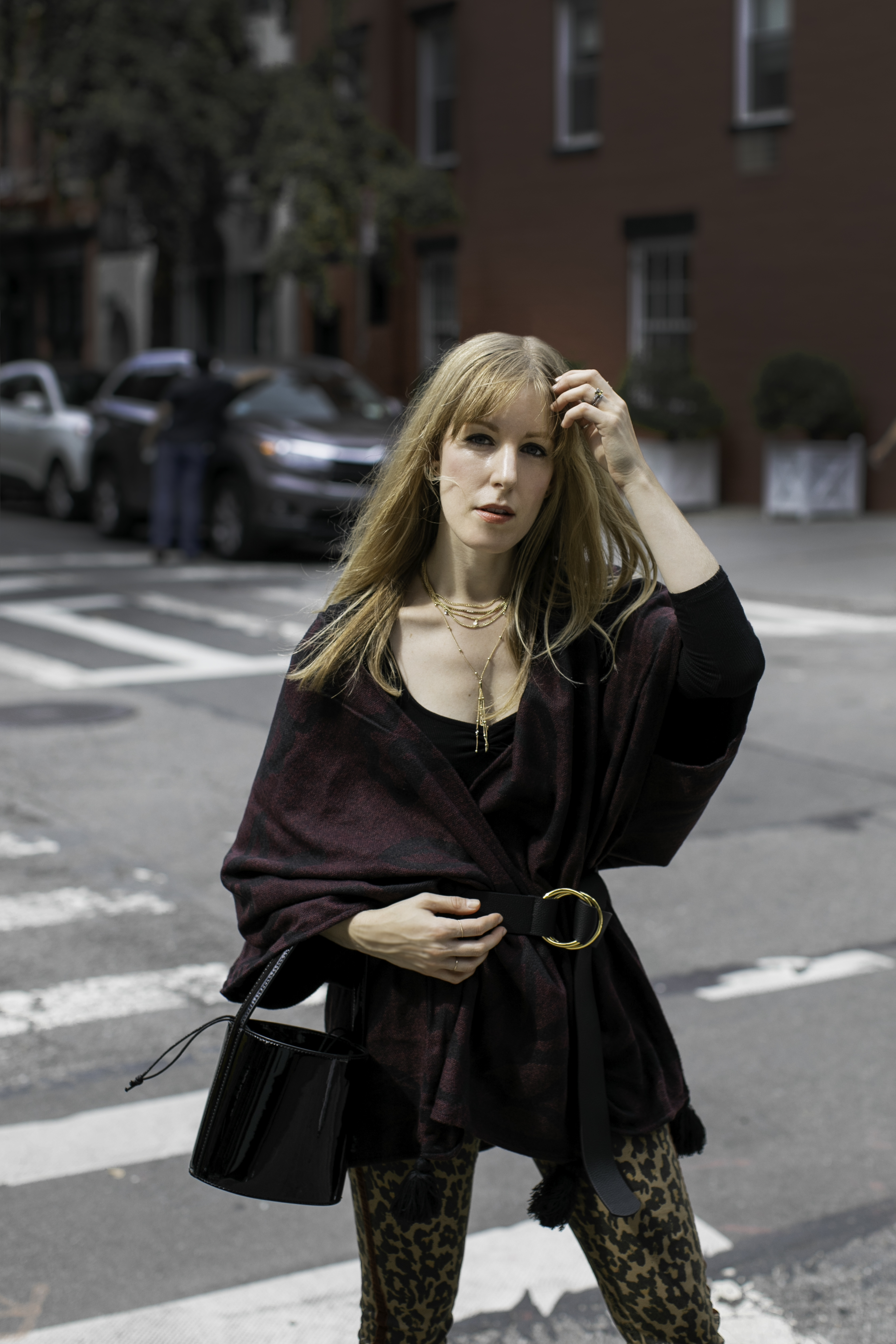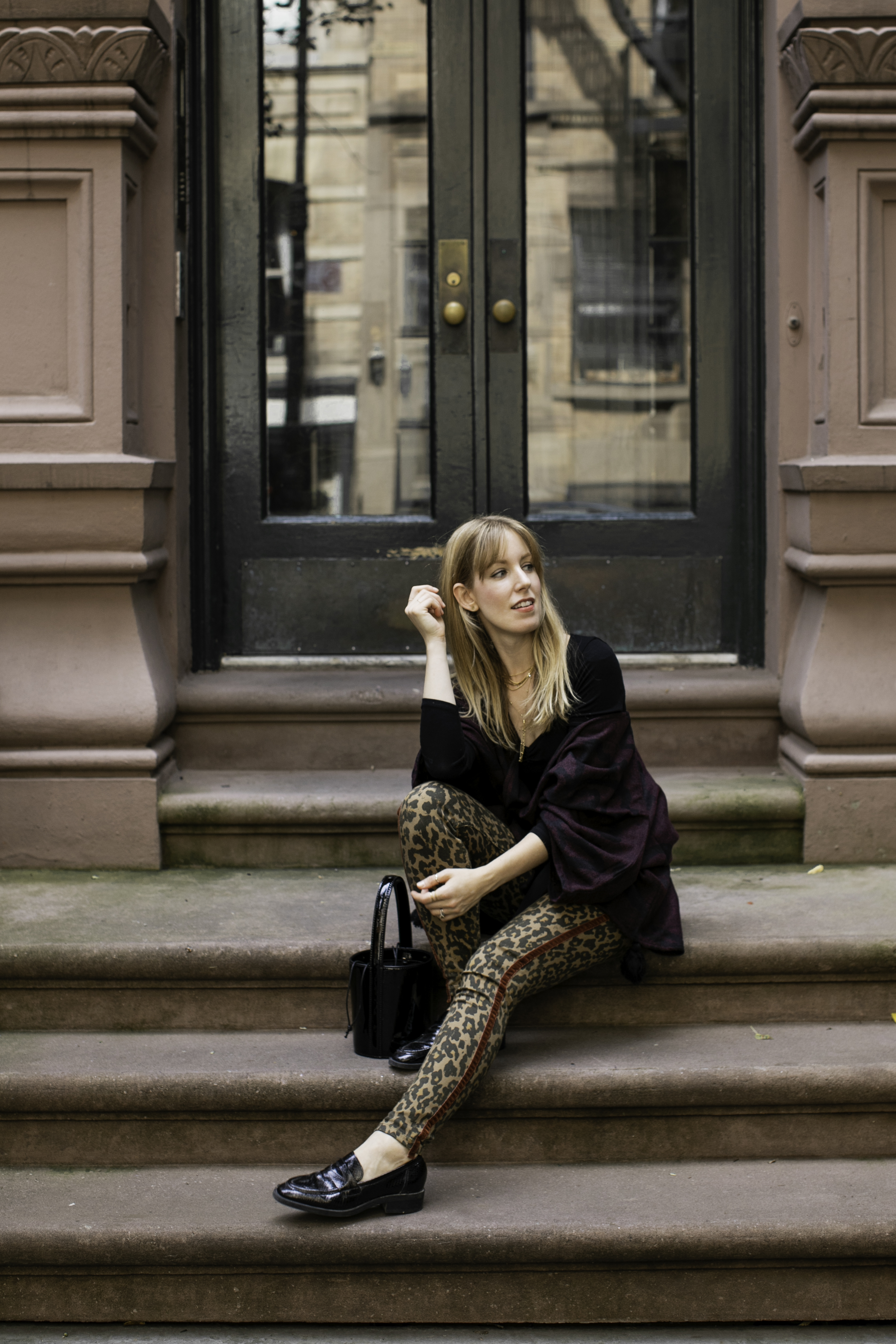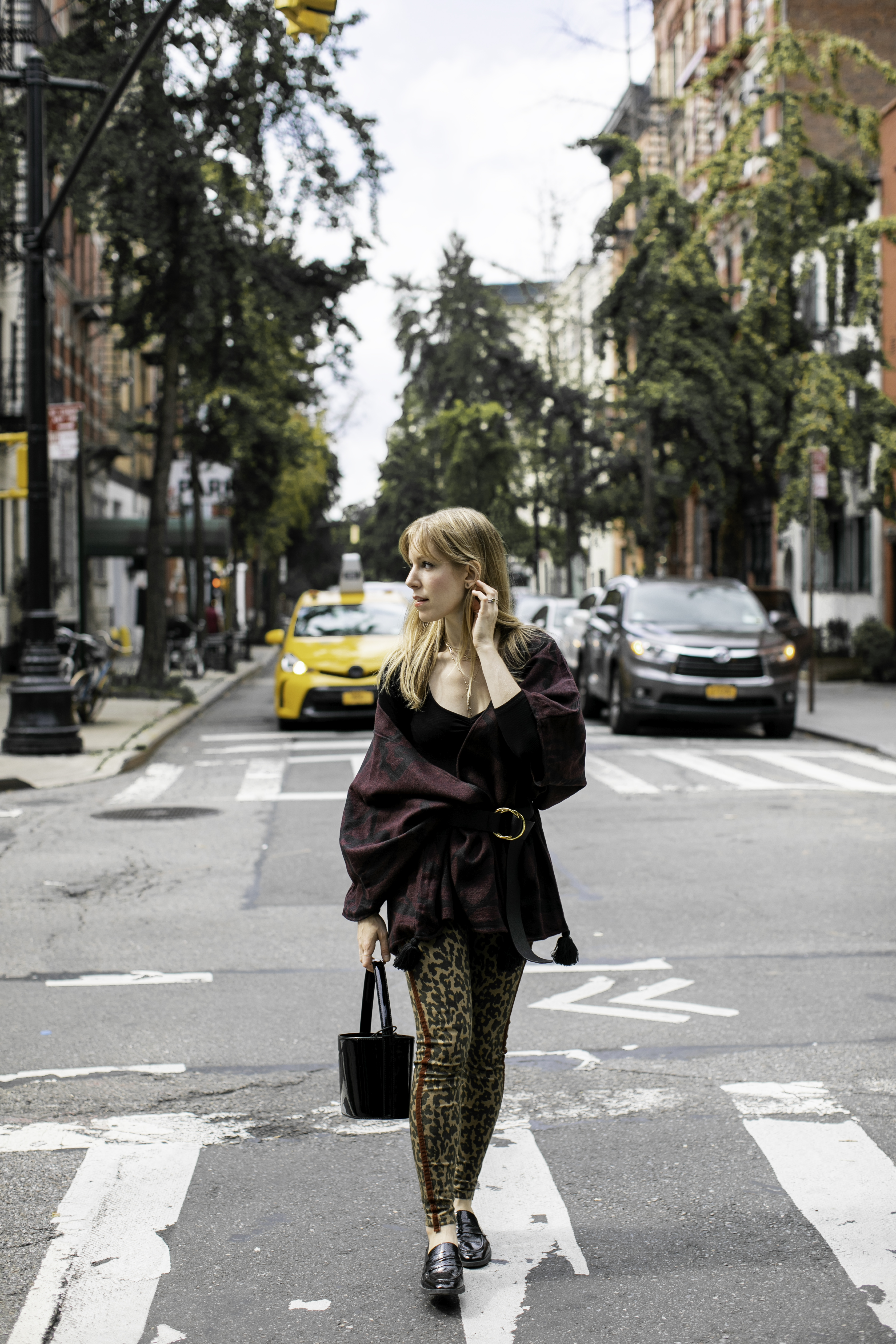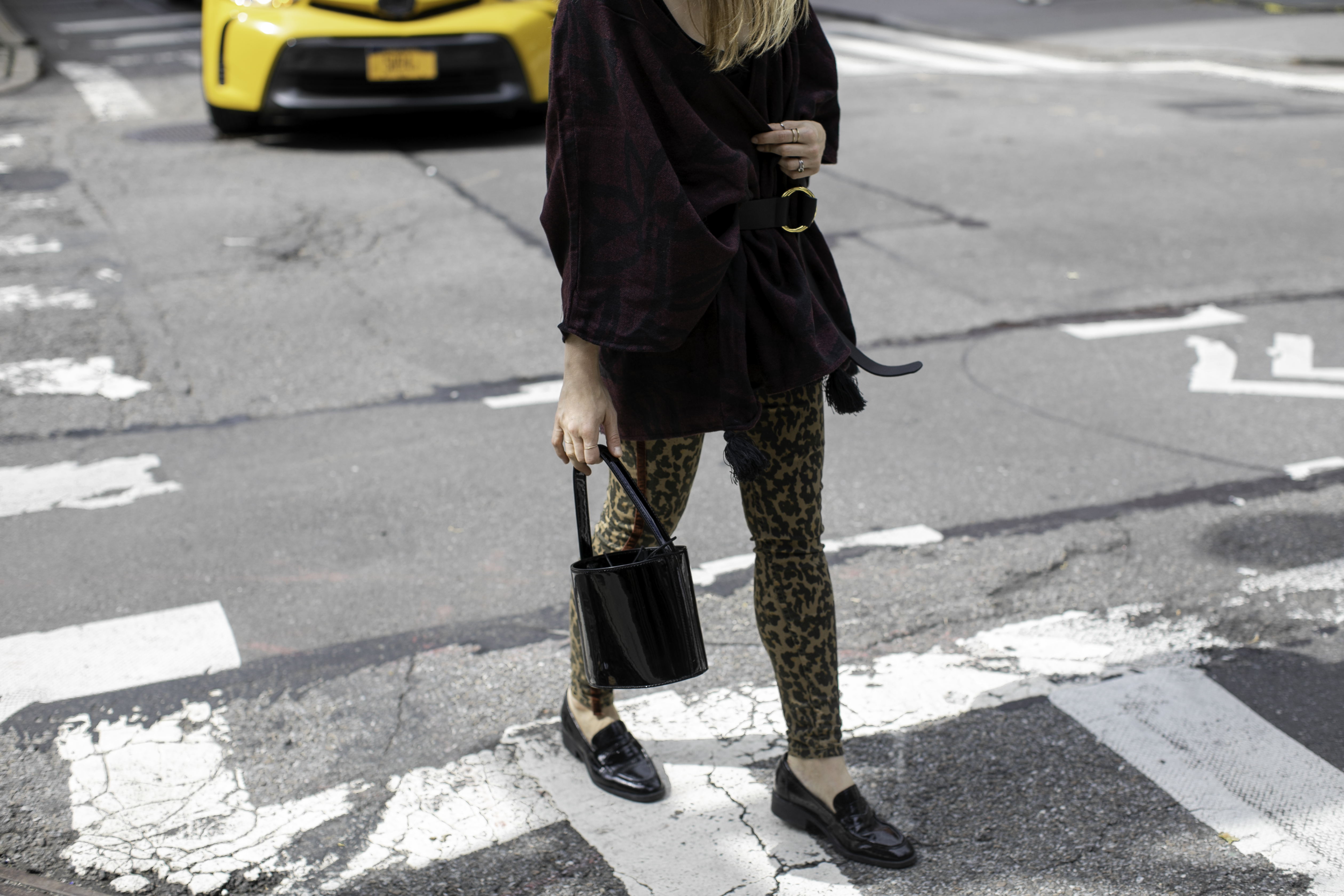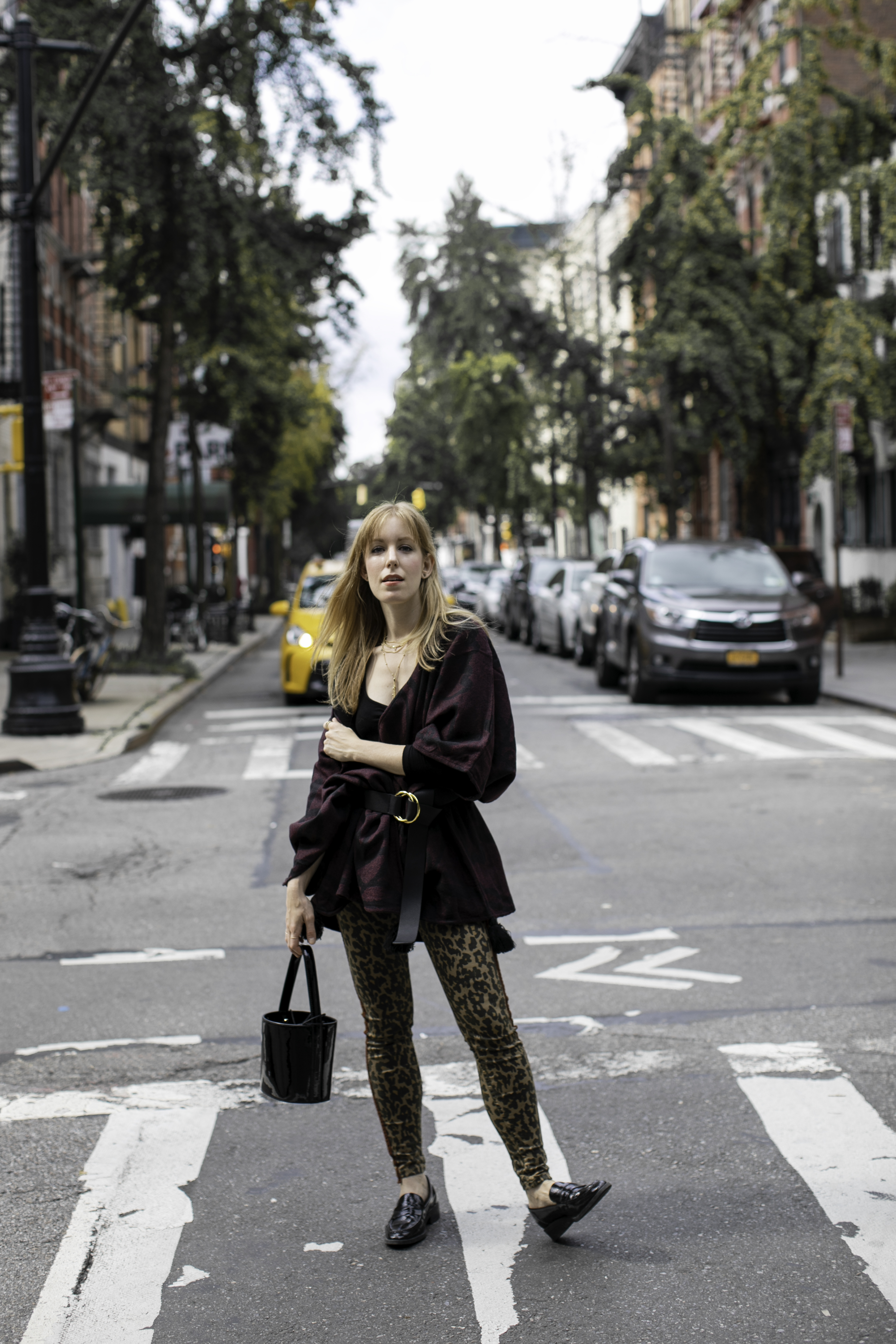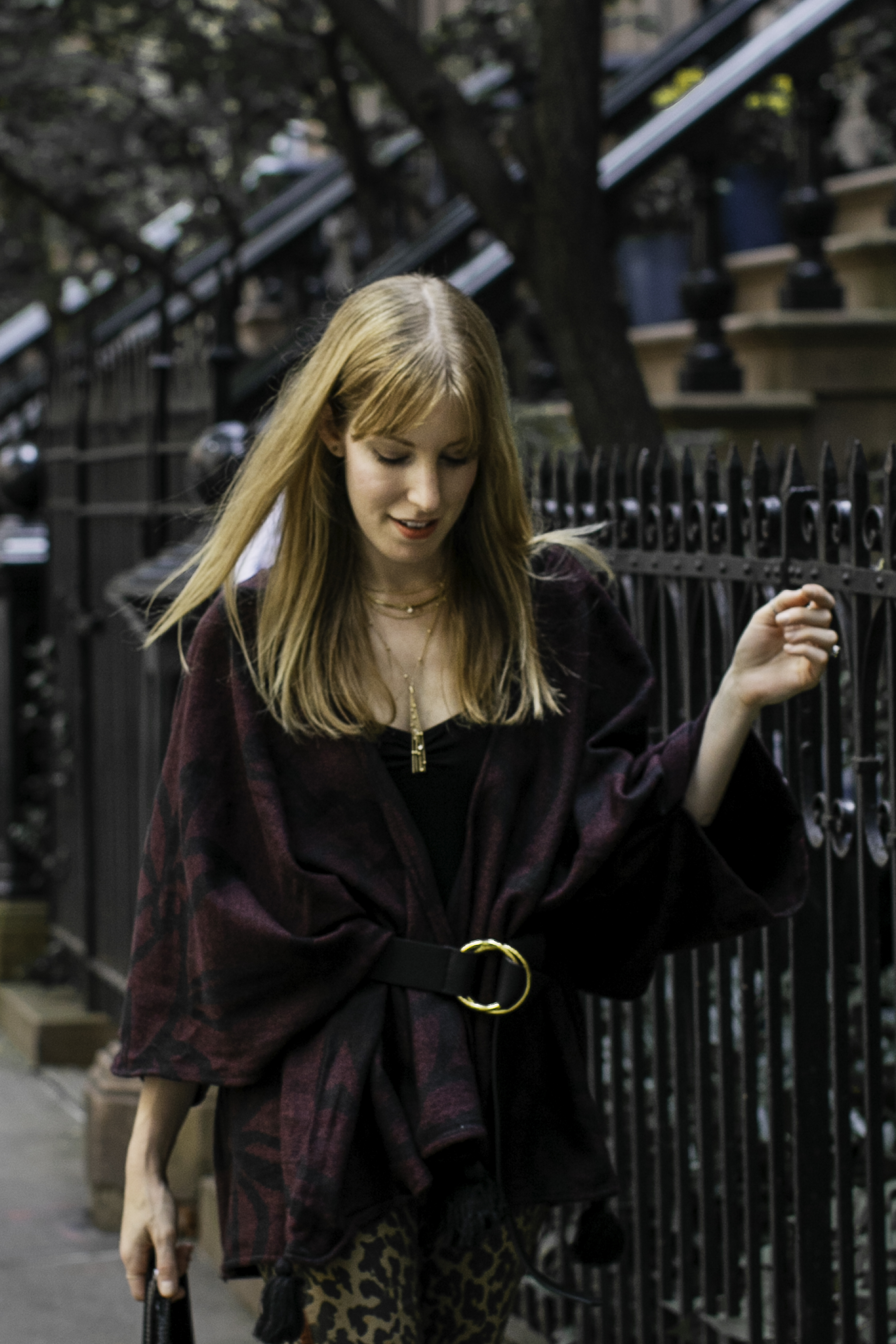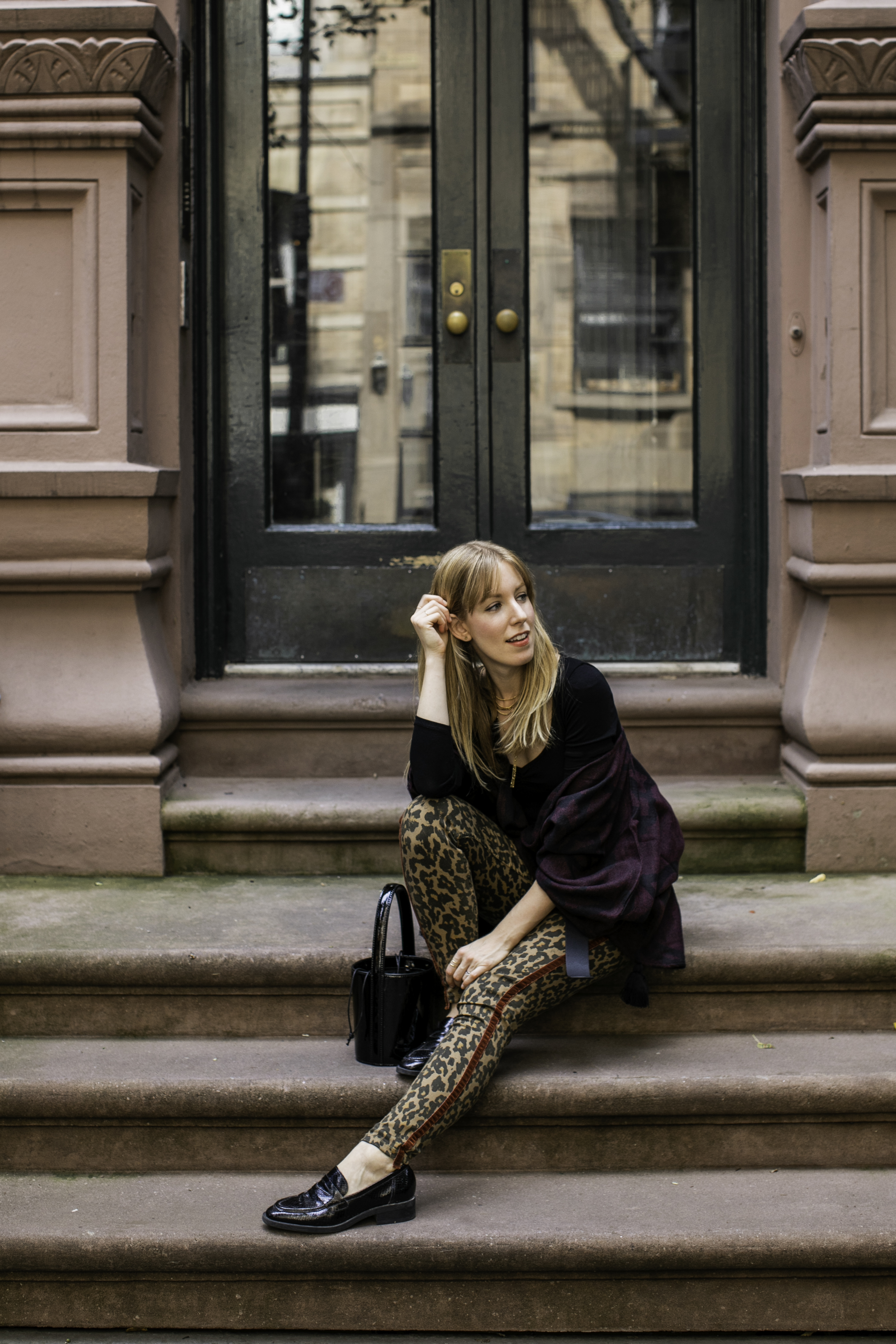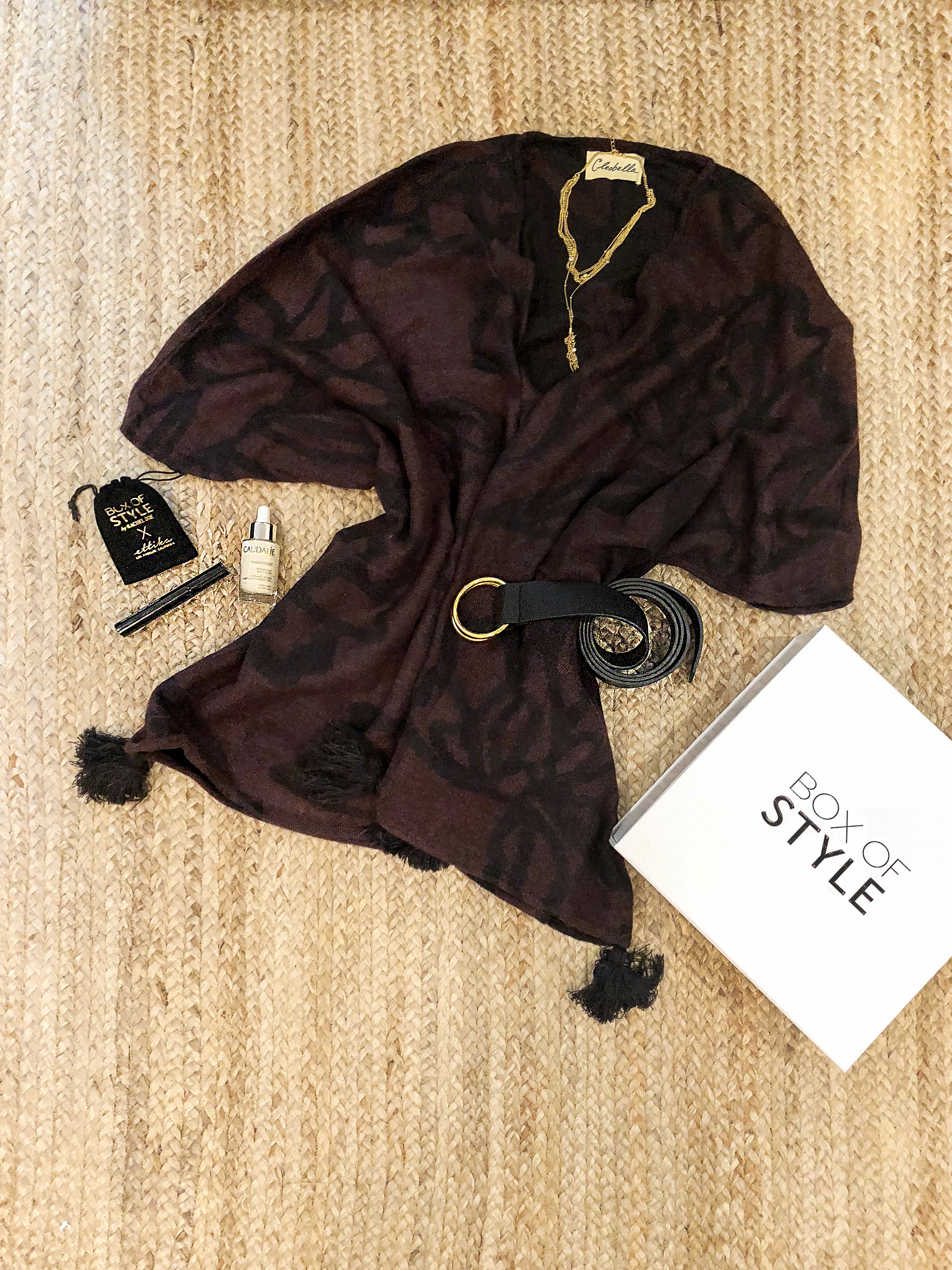 Capelet: Cleobella Sevigny (retail $228) | Necklace: Ettika (retail $80) | Belt: B-Low The Belt (retail $70)

also included in box: Caudalie Vinoperfect Radiance Serum (retail $79) | Beauty Pie Über Volume Boost Mascara (retail $24)
all c/o Box of Style (get $25 your first box with code NYSTYLIST25)

My favorite part about being a fashion stylist is that I'm always on the pulse of the best fashion and beauty. I love curating and sharing my personal finds with you guys, though it's fun to discover new amazing things from another expert in the industry now and then.
I recently had the opportunity to test out this season's Box of Style personally curated by designer and major fashion stylist to the stars, Rachel Zoe. I've always admired her style—and I even dressed as her for Halloween at an industry party back when she had her reality show. I also had the opportunity to assist her former assistant when I was starting out in the business over a decade ago, so I truly admire her style and her brand. Now I'm loving what she's created with Box of Style.
If you aren't familiar with Box of Style, it's a luxury subscription box service curated by designer and stylist, Rachel Zoe and delivered to your door seasonally, 4 times a year. Each box is contains over $400 of statement staples (fashion, beauty and lifestyle) at only $99.99 quarterly or $349.99 annually. Items are often created exclusively for Box of Style, like this capelet, necklace and belt I'm wearing here, all by popular brands. 
It was like Christmas receiving this box and going through all the hand picked goodies. I probably would haven't picked any of it out for myself otherwise, so it's kind of fun to have someone else choose things for you to get you out of your fashion and beauty rut.
The Cleobella capelet is ideal for this transitional fall time to effortlessly throw over your look. I probably would have chose it in black (members get the option!) because I would wear it more, but I do need the push to wear more color in my life and this bordeaux hue is couldn't be more perfect for fall.
The belt by Below The Belt ties it together and I can wear the belt with so much of my wardrobe, but it's perfect as as shawl as well (ready for my next flight!).
I'm all about layering necklaces this season, and it's fun that the Ettika necklace does that all for me without all the work, but I can wear it in different ways as well.
I have to be honest that I'm always hesitant about trying out new beauty products with my sensitive skin and usually ask around with experts in my industry before I do so. I've heard amazing things about Caudalie so I'm going to cautiously ask around about it before trying it now that I have my skincare in a good place. It's quite a luxurious product, so if not, it will make a great gift for someone in my life. I also have sensitive eyes, so unfortunately the mascara wasn't right for me, but it's so fun to learn about new products and brands like these.
I've loved and styled with a lot of these brands in the past and they've had some major brands in previous season's boxes, so I can't wait to see what is in next season's box now!
Thank you Box of Style for partnering with me on this post. What I choose to wear and write is 100% my own opinion.
(get $25 your first box with code NYSTYLIST25)
photos by Lydia Hudgens