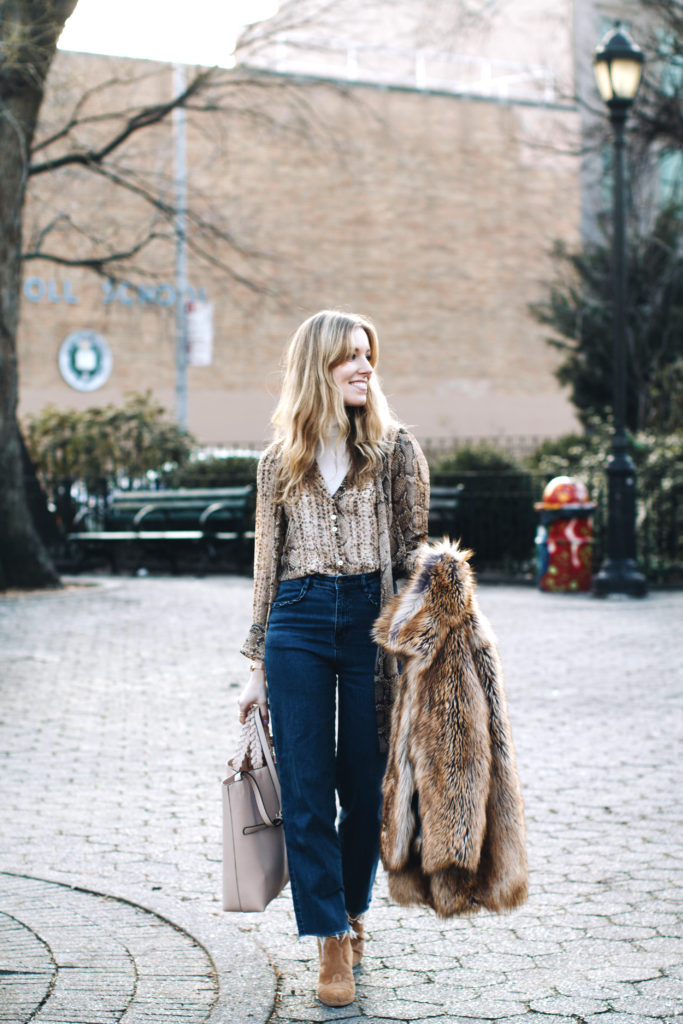 worn here:
Jules Kae Vegan Leather Tote, Retail Value: $150 | Eddie Borgo The Soho Watch, Retail Value: $115 | Tarte Sex Kitten Liquid Liner, Retail Value: $20

also included in box: 
Caudalie Vinoperfect Radiance Serum (retail $79) |  Necklace: Ettika (retail $80) 
all c/o Box of Style 
As you probably know by now, I'm a stylist. I pride myself in finding the latest and greatest of all things fashion and even beauty. It's rare that I get to be styled myself by another stylist though. That's the beauty of Box of Style by Rachel Zoe — you get a celebrity stylist to send you a box of edited stylist approved goodies for the season and it's always a fun surprise to see what's in it.
It's the perfect thing for a busy mom (ahem, like me) who needs a refresh but doesn't have the time to shop for herself. I love that there are always accessories and beauty finds in the box that I would never have bought for myself but then I find myself wearing or using often. You can see that last season's box had a fabulous belt and I've been wearing it a lot lately. They make fabulous gifts for friends, family and coworkers and even if you want to treat yo'self!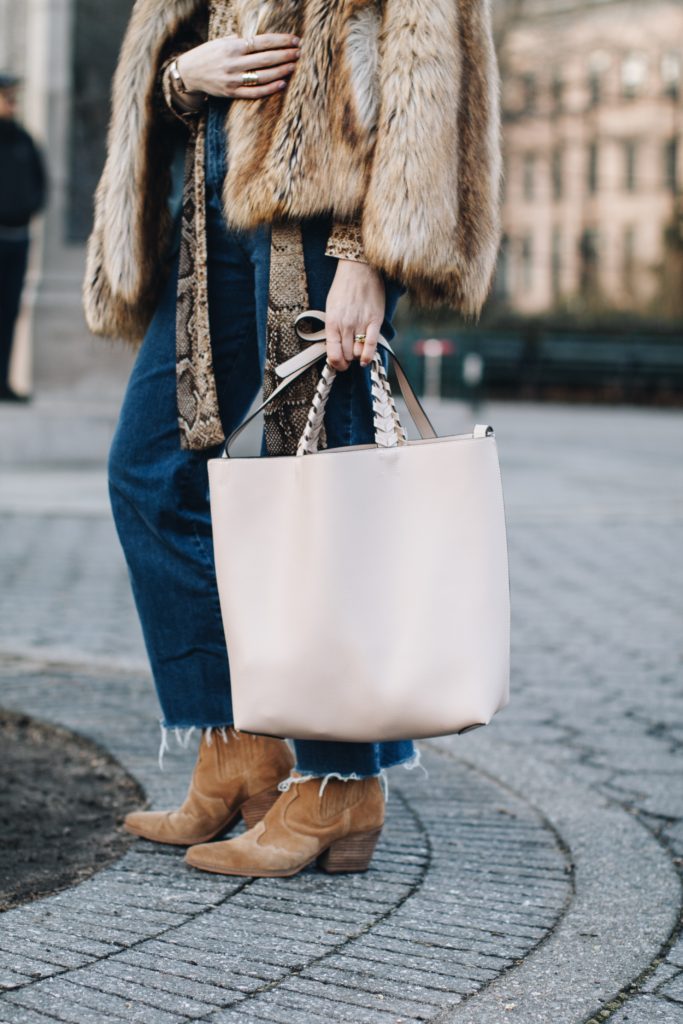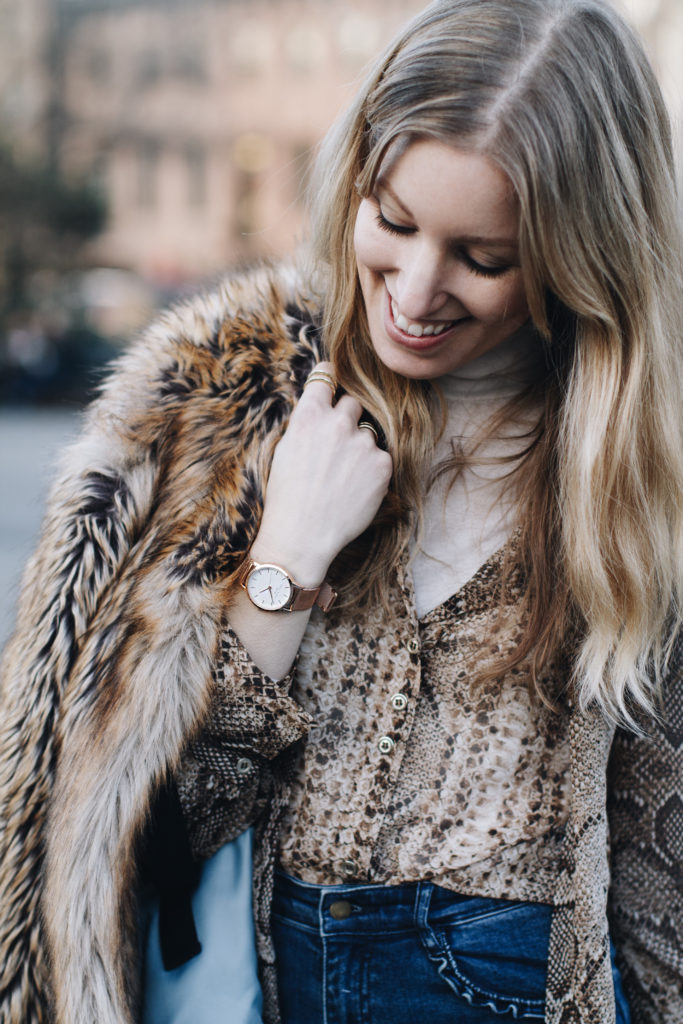 This season they sent me their "select" box which has some of Rachel Zoe's ultimate curation of timeless staples to wear together or alone to look instantly polished. This box had a tote by Jules Kae and watch by Eddie Borgo that I've been wearing on repeat. I would never have thought to buy either of them but here I am wearing it all today as I type this. I had a client compliment me on my watch the other day and totally took the credit even though Rachel Zoe really picked it out!
The beauty products are always a nice surprise. I loved trying out the Tarte eyeliner because I'm always trying to achieve the cat eye look and this made it so much easier.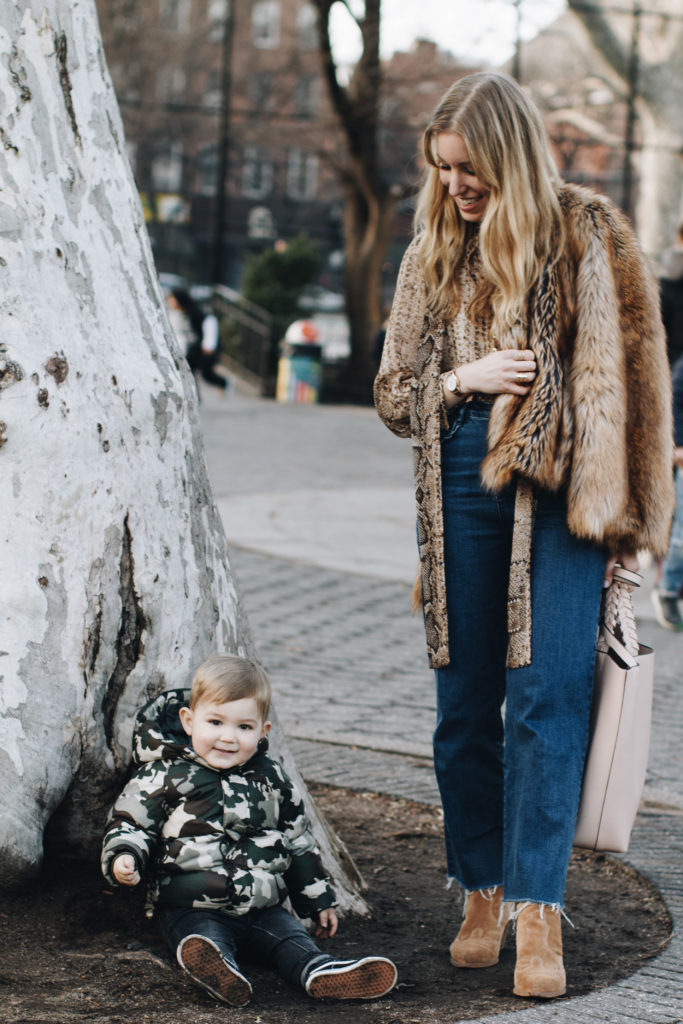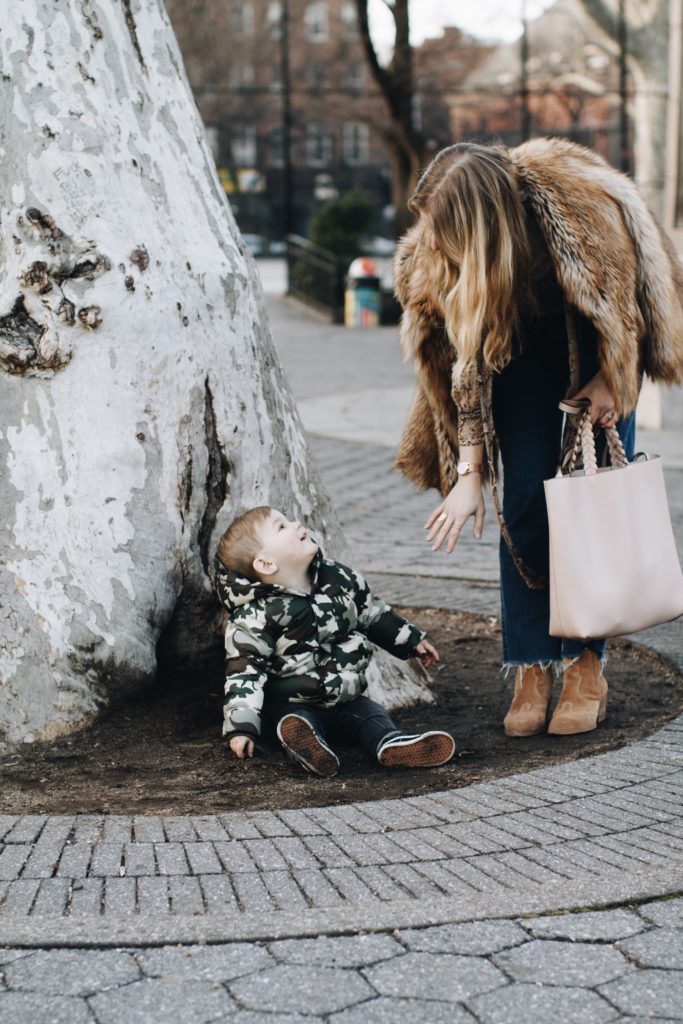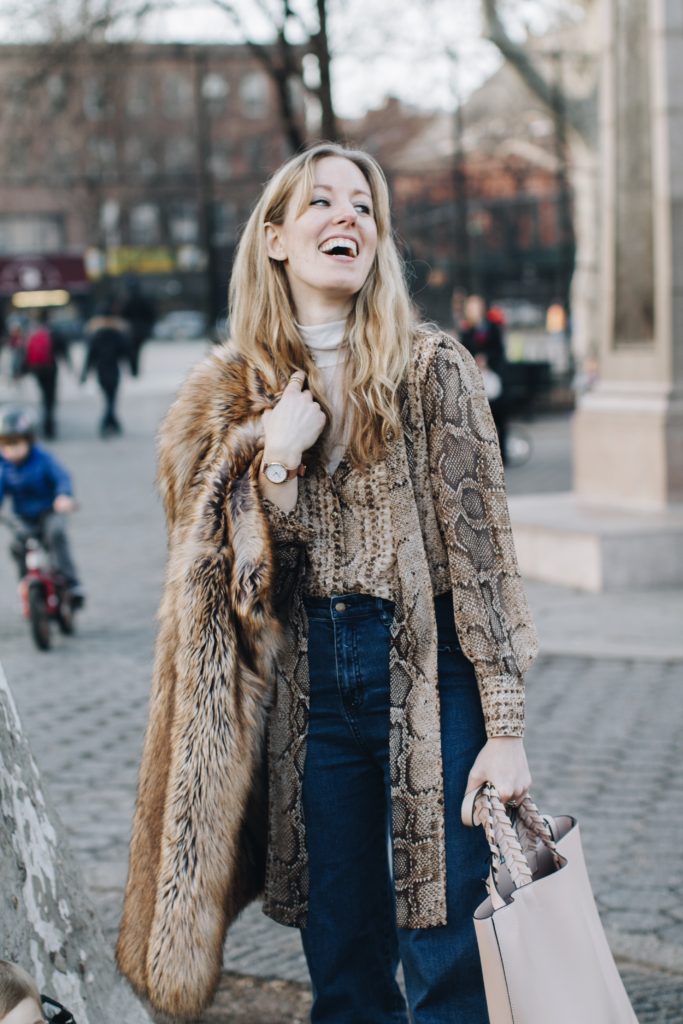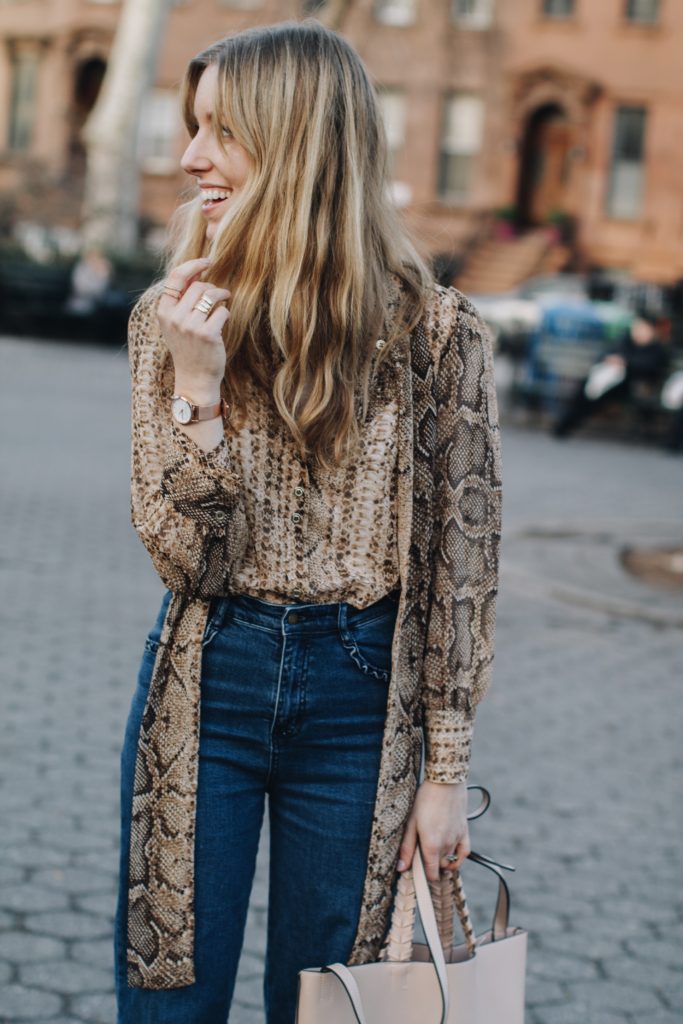 The spring box from Box of Style just launched and I want in! It has some amazing products in it. I'm already thinking about styling / using them, especially the silk scarf, talon cuffs and leather clutch.
There's an eye cream that looks so decadent and it's all natural too. I'm dying to try out the rose quartz face massage tool which may replace my jade roller.
There are $515 worth of products in the spring Box of Style and with my coupon codes below you only pay a fraction of that!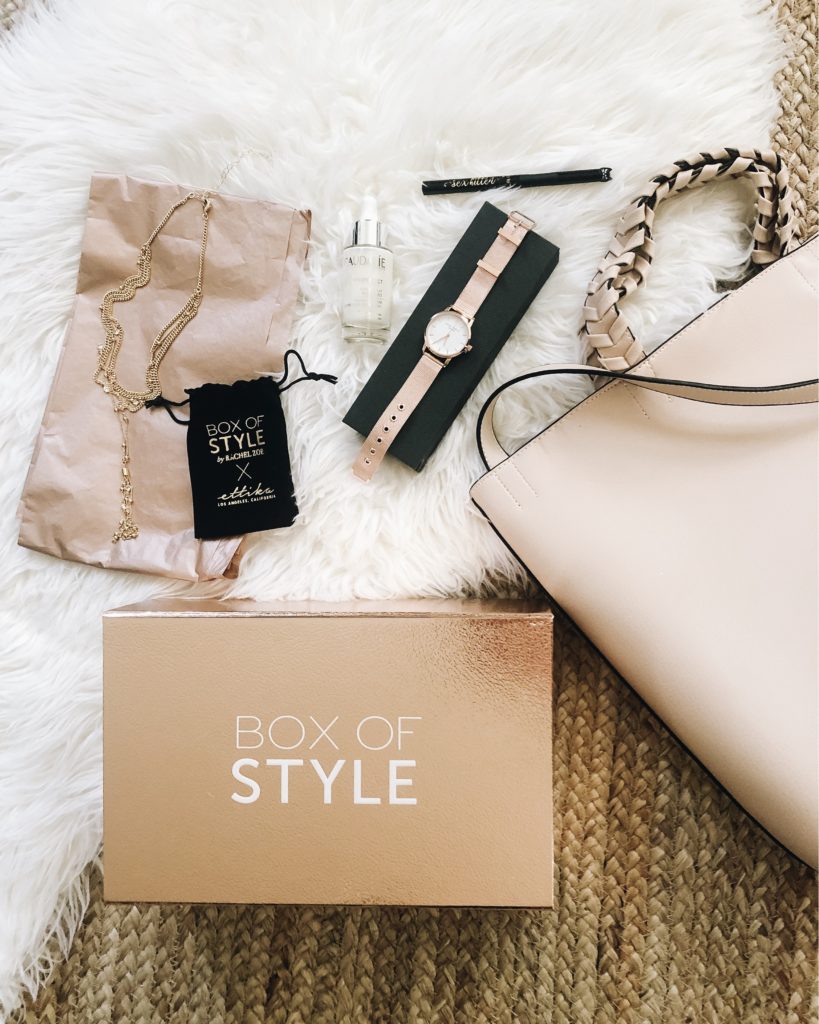 DISCOUNT CODES FOR BOX OF STYLE
Use the code SPRINGAFF15 for $15 off a new seasonal subscription. That's just $84.99 for $515 worth of this season's most coveted fashion, beauty and lifestyle items picked by Rachel Zoe!
Use the code ANNUAL20 to receive $20 off a new annual subscription. That's just $329.99 per year, or $82.50 per box!
Or get $25 your first box with code NYSTYLIST25

Thank you Box of Style for partnering with me on this post. What I choose to wear and write is 100% my own opinion.