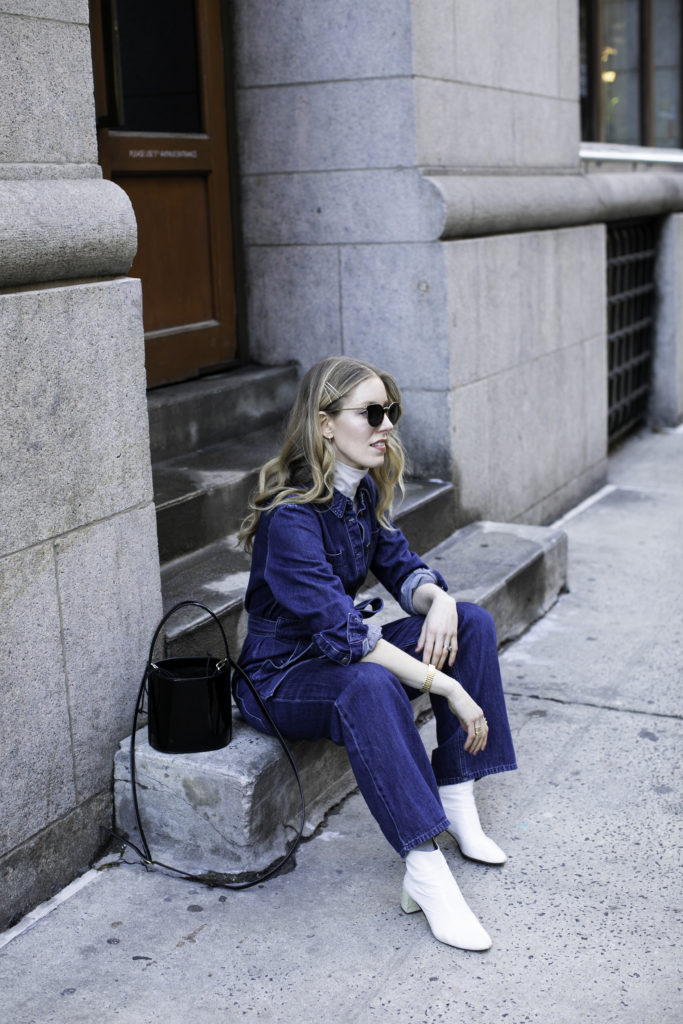 Jumpsuit: & Other Stories c/o
The utility jumpsuit or boiler suit is one of the biggest trends for spring 2019, but it's something I've been comfortably wearing for years.
As a stylist, I'm constantly moving, bending over and squatting on set, so I opt for pieces that don't reveal too much when I'm working. That's why the utility jumpsuit is so perfect—it's become like an industrial uniform to me. In fact a photographer I was working with loved them so much on me that she made it her signature on set look.
As a mom, I couldn't be more thrilled about this being a trend this season. Like my job, I'm constantly moving, bending over, squatting, and don't have time to think about what I'm going to wear. Jumpsuits are totally mom-friendly.
Let's be real, nothing could be easier than a jumpsuit in your closet. It's one piece that makes you look like you actually spent time putting together an outfit.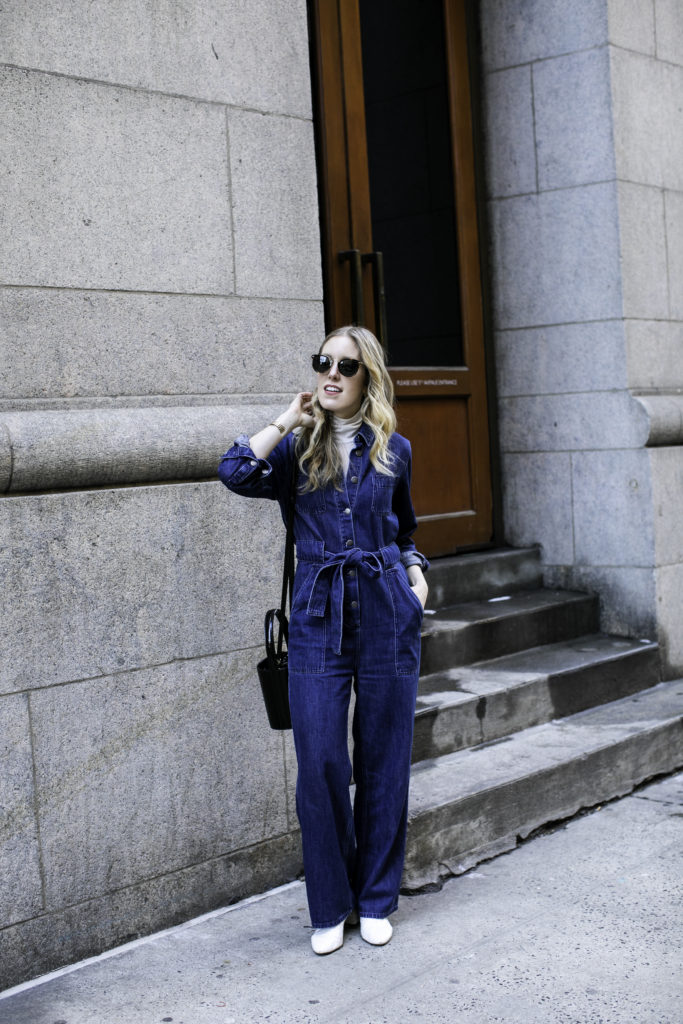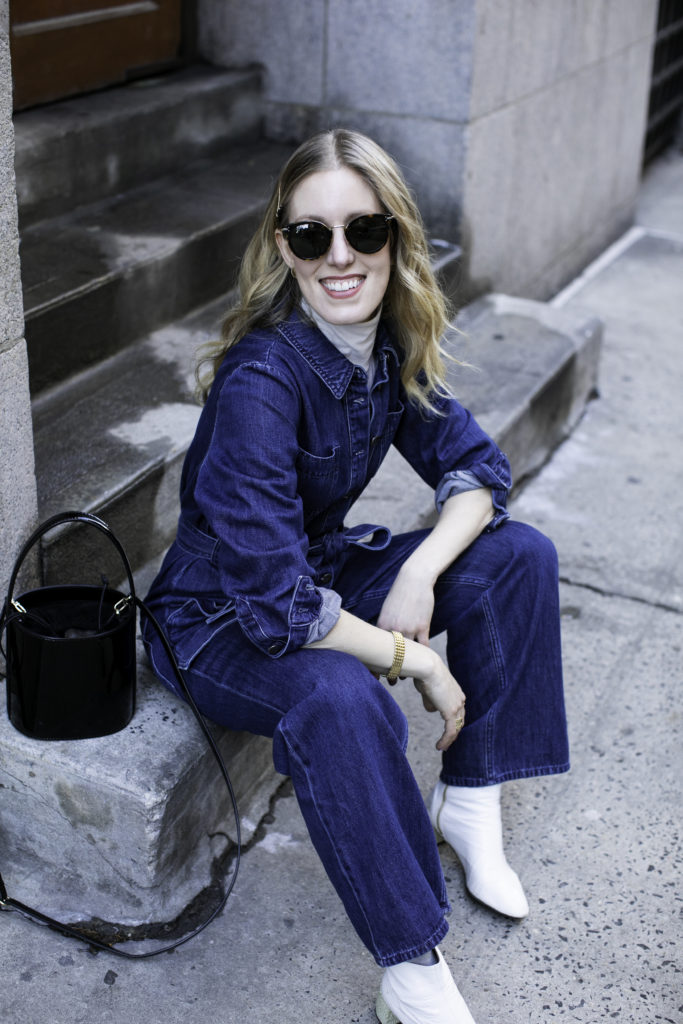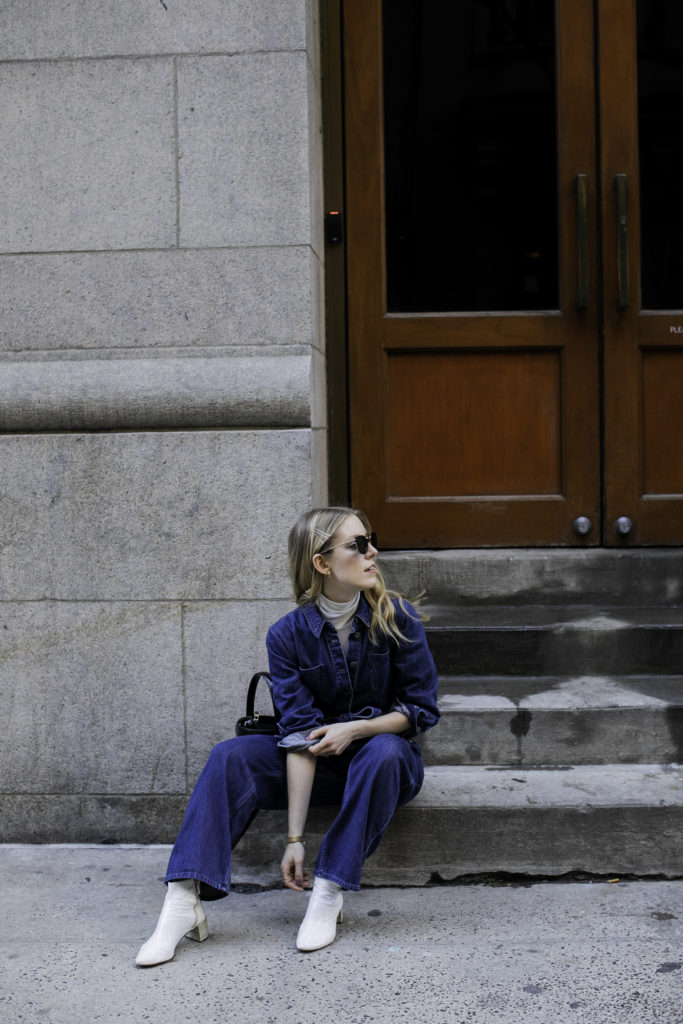 STYLIST TIP: Step up your literally effortless jumpsuit style by layering it over a fitted top like a turtleneck or tee and you'll instantly look like you tried (I won't tell).
The only drawback to jumpsuits is when you have to go to the bathroom, they can kind of be a pain. My layering trick also makes you feel less exposed when you do go. The trade-off is SO worth it though. Just look for ones that don't have too many difficult buttons or belting, and especially don't zipper from the back!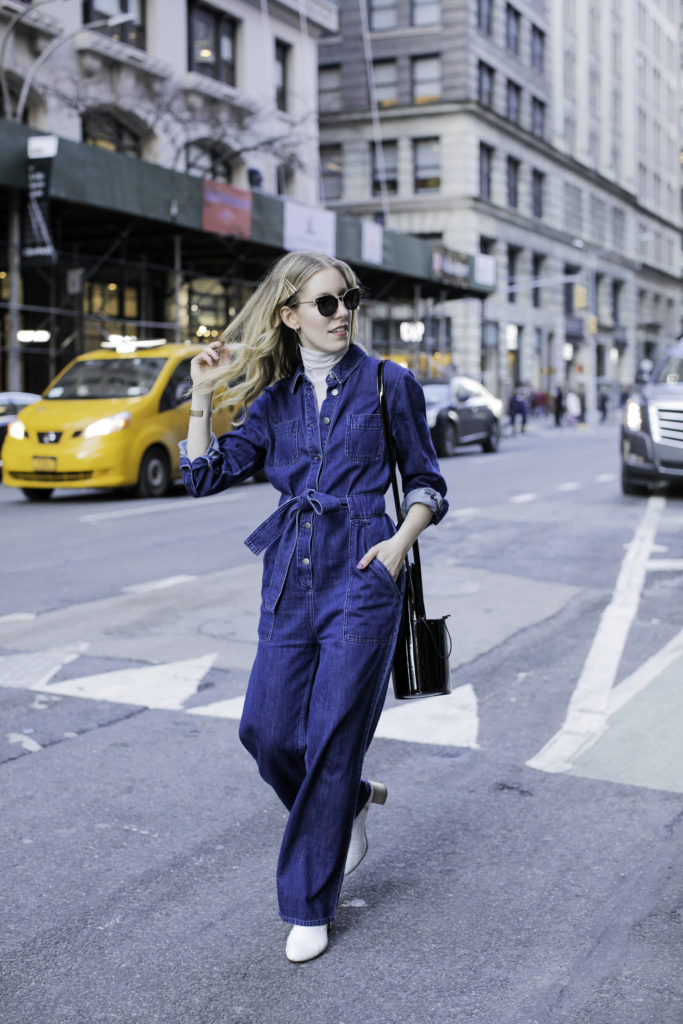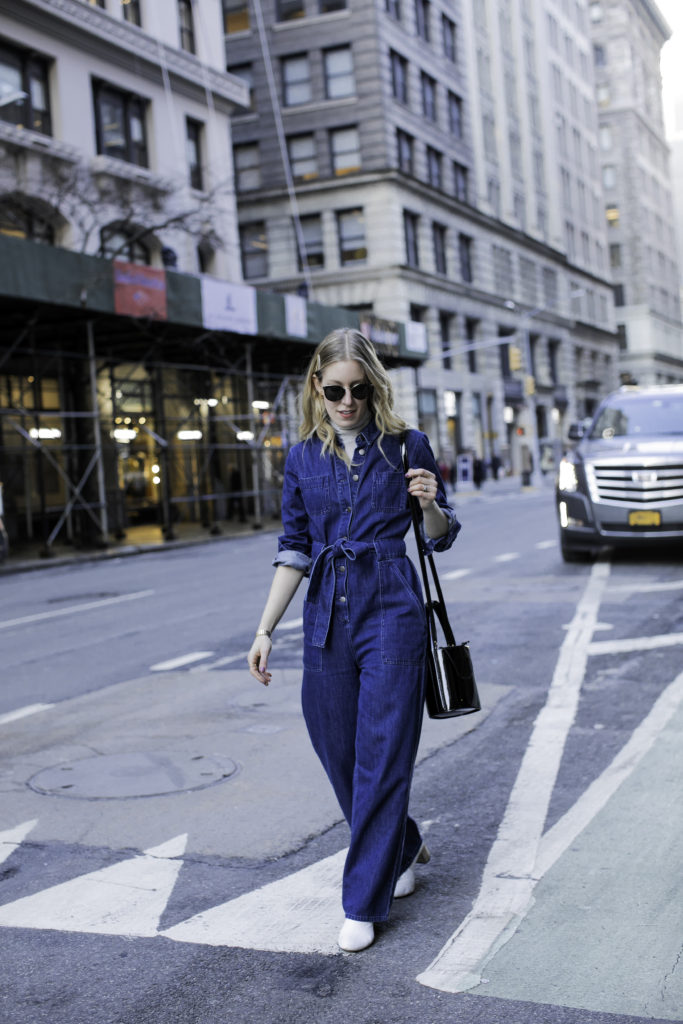 I used to wear jumpsuits so much that I had to go on a break with them at risk of being the girl who always wears jumpsuits. I'm excited to bring them back. Would you rock a jumpsuit this season?
SHOP MY JUMPSUIT / BOILER SUIT PICKS
Check out my jumpsuit picks below and get layering to wear even the sleeveless ones now through spring.
SHOP MY JUMPSUIT PICKS

Thank you & Other Stories for partnering with me on this post. What I choose to wear and all opinions are 100% my own.
photos by Lydia Hudgens