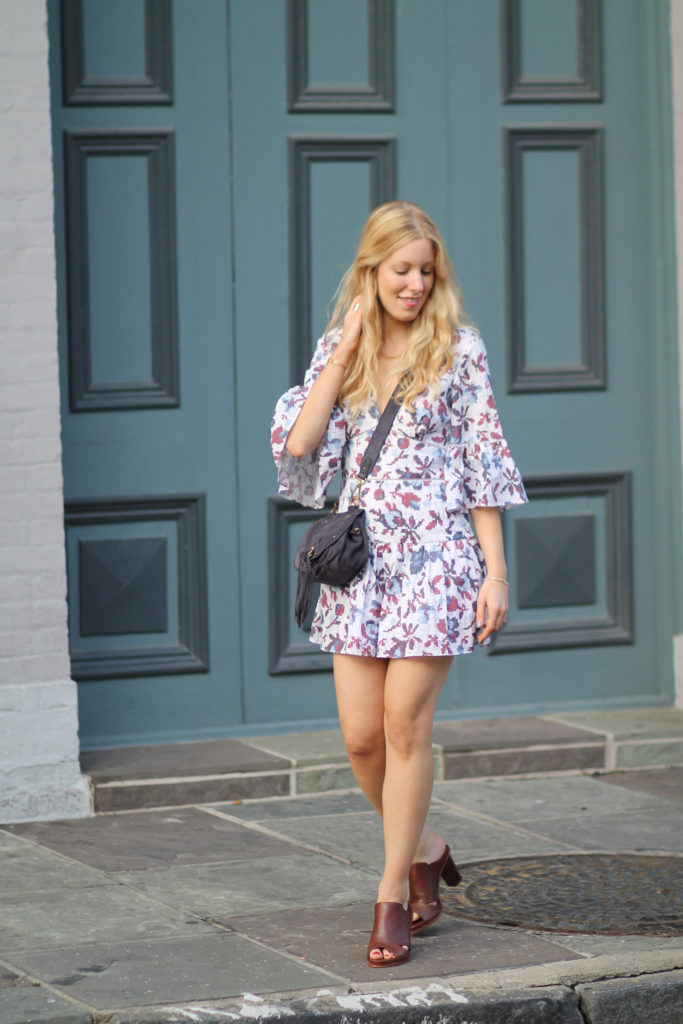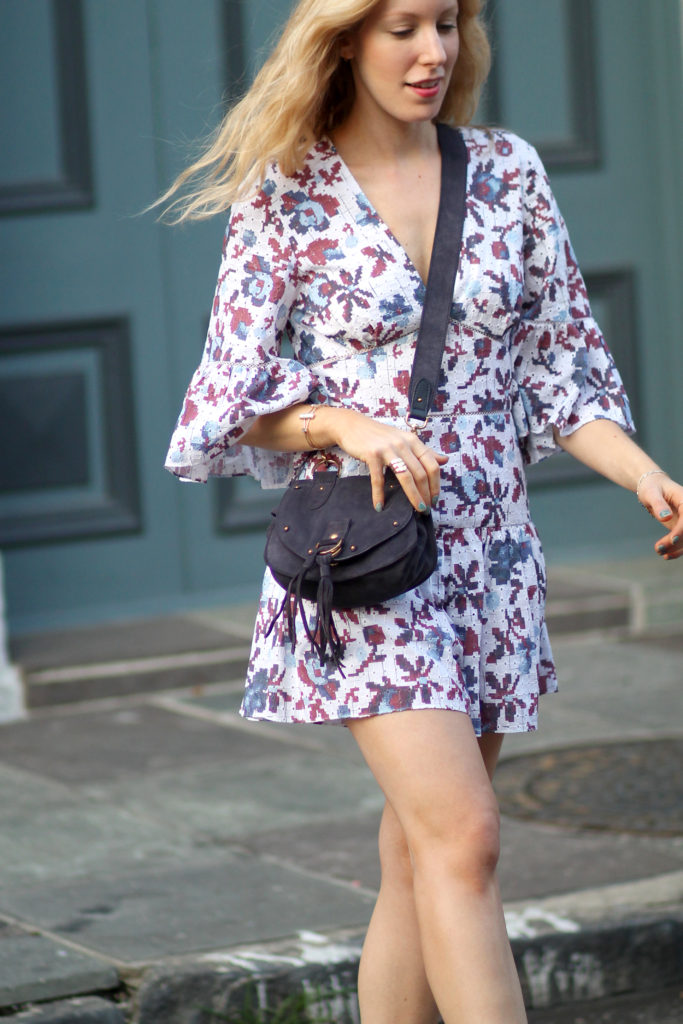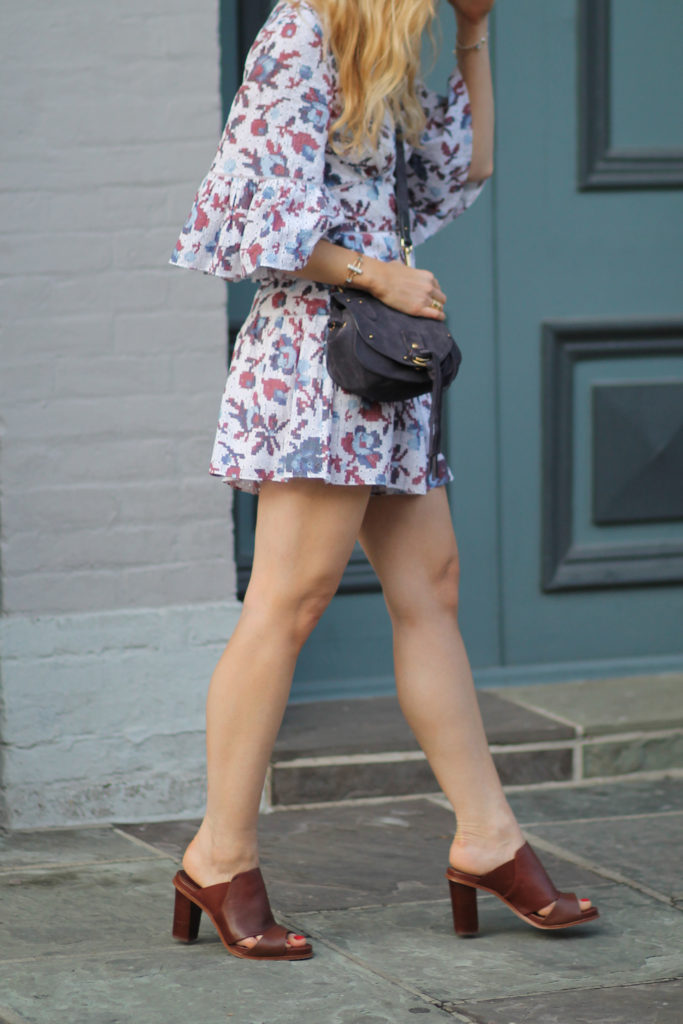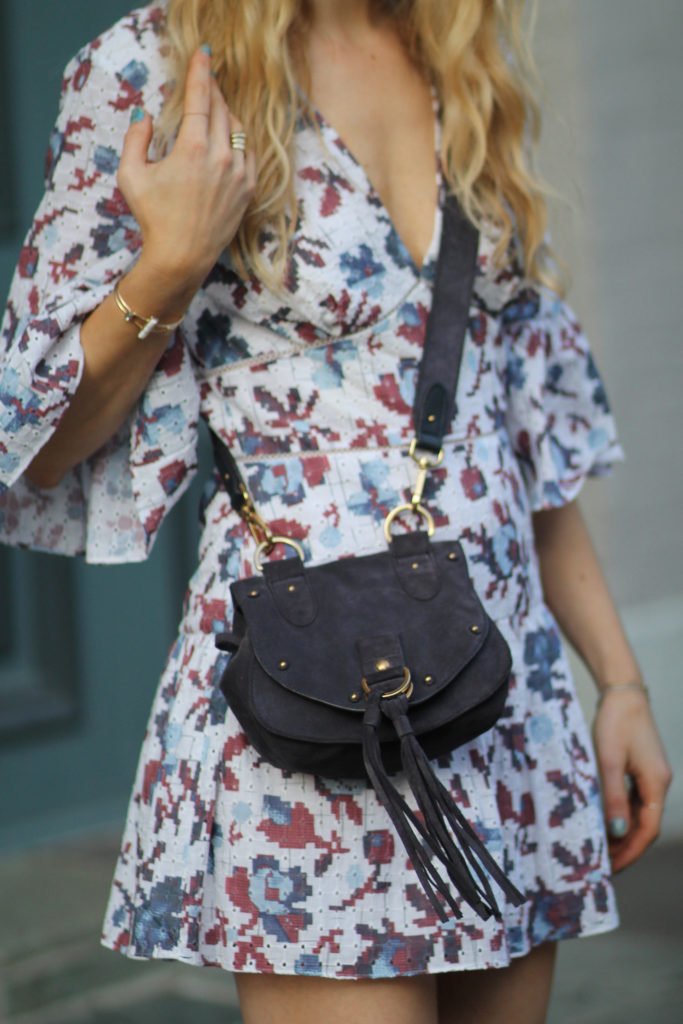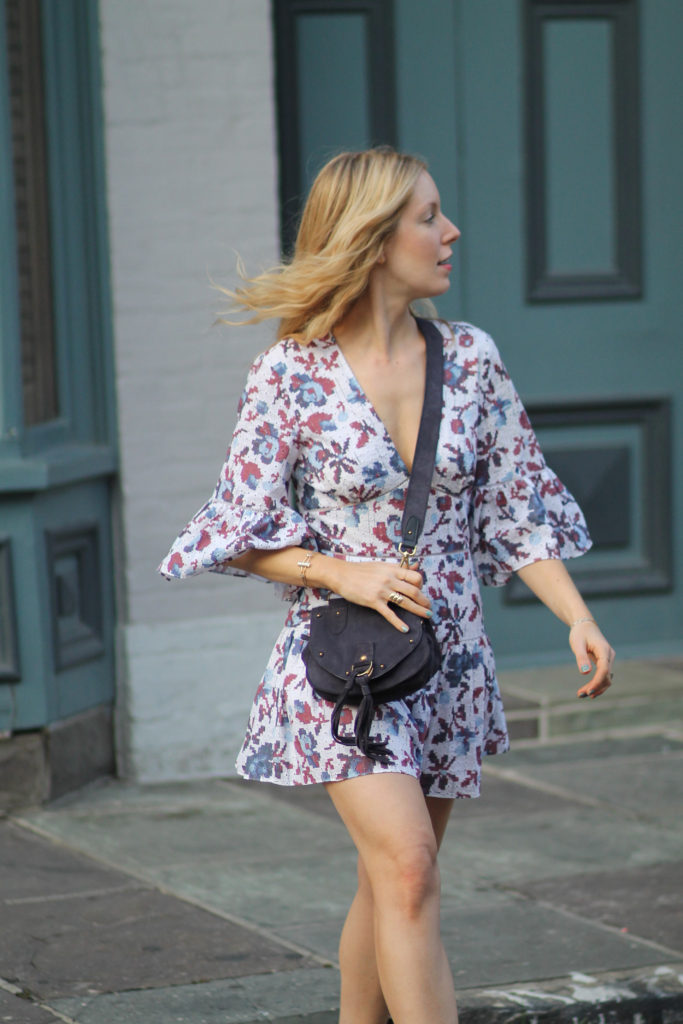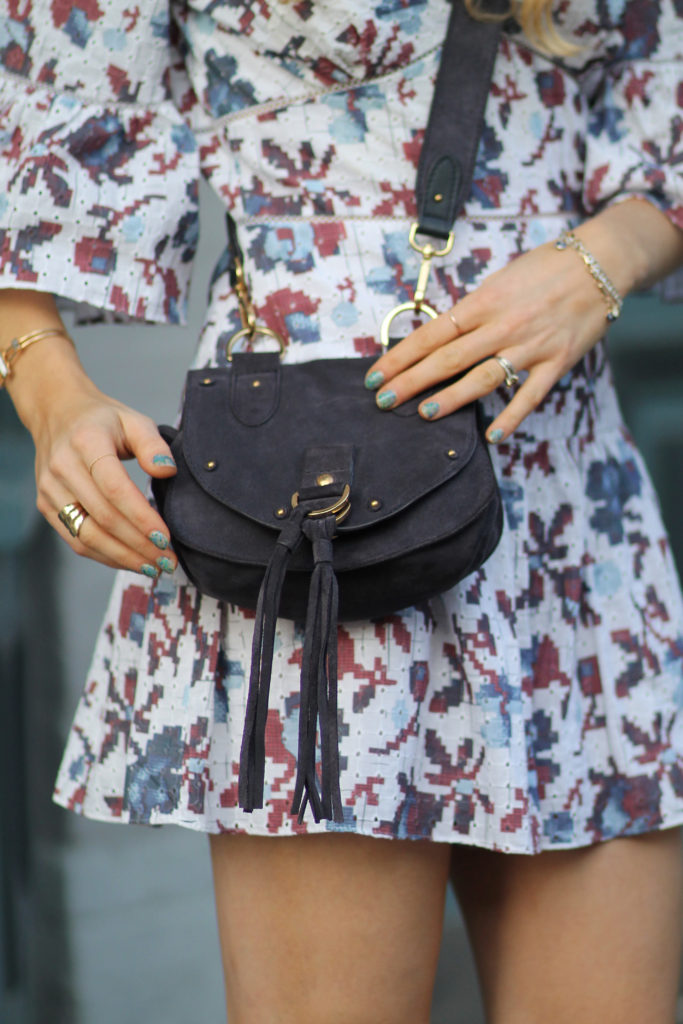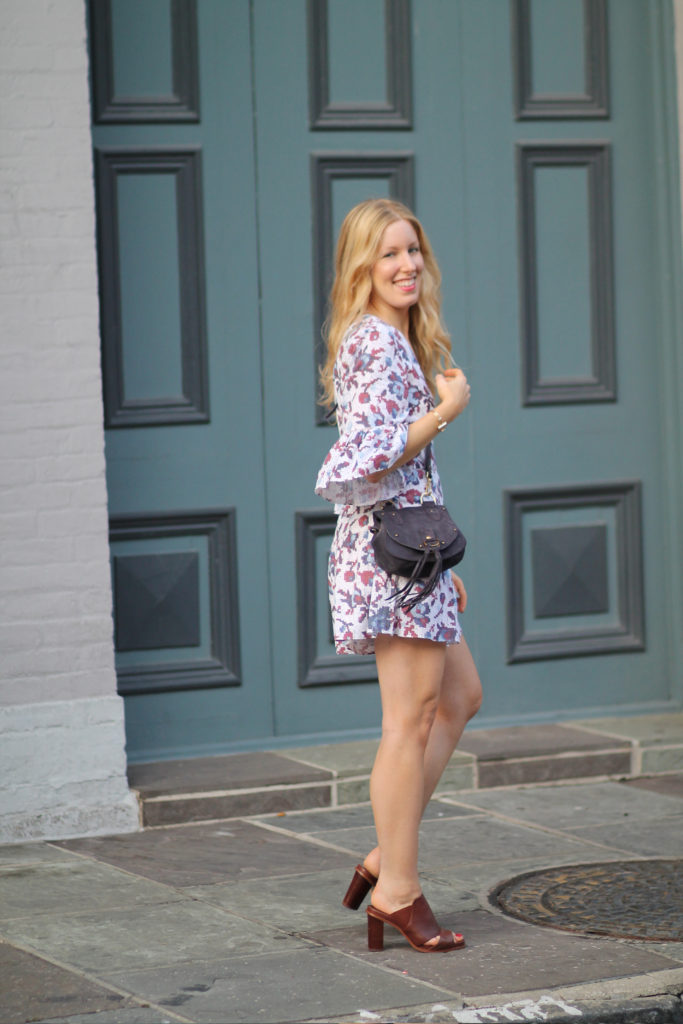 You may be sick of hearing about Coachella or recovering from FOMO with the rest of us that couldn't attend, but it's still festival season. That means festival style is still going strong.
While I didn't make it to Coachella, I was fortunate enough to be in New Orleans during Jazz Fest this year. I haven't gone to an all day festival in close to a decade, so I took style notes from the Coachella crowd and rented this romper and boho cross body bag from Rent The Runway. Cute, right?
Well, not the least bit practical for anything other than a nice dinner in the French Quarter. Little did I know that was the complete opposite of what to wear to THIS festival. I was warned by the locals to wear closed toed, comfy shoes and not anything too nice. There were crazy thunderstorms during most of the day I attended, and as a result the grounds were a wet, muddy mess, so I was glad I followed this advice.
In reality, I wore my (former) Puma white sneakers that were covered in so much mud that I ended up leaving them in NOLA. My cute Vagamundo dress ended up covered by a garbage bag-like poncho with "Bourbon Street" written all over it, and its ink smudged all over my wet arms. I thought it was a great move to wear a hat to protect from the sun, but it just kept blowing off in the wind and the poncho hood didn't fit over it. The whole outfit was a big fat fail, but at least I wasn't one of those folks that ended up bare-foot because their flip-flops wouldn't allow them to move through the swamp-like mud.
For now, I'll stick with this festival style outside of the music festivals and next time I go to Jazz Fest, I'm wearing a tee, denim shorts, cheap rain boots, a smaller/less nice hat, a bigger bag that fits bug spray, sunblock, and a real poncho. Festival or not, I'll still stick with my boho beachy hair though.
Thakoon romper and See by Chloe bag via Rent The Runway Unlimited (c/o, sign up here and you will receive $20 off your first order!) // White House Black Market mules (c/o) // Slate Jewelry cuff via Rocksbox (c/o) // Alex and Ani gold and silver bracelets (c/o)