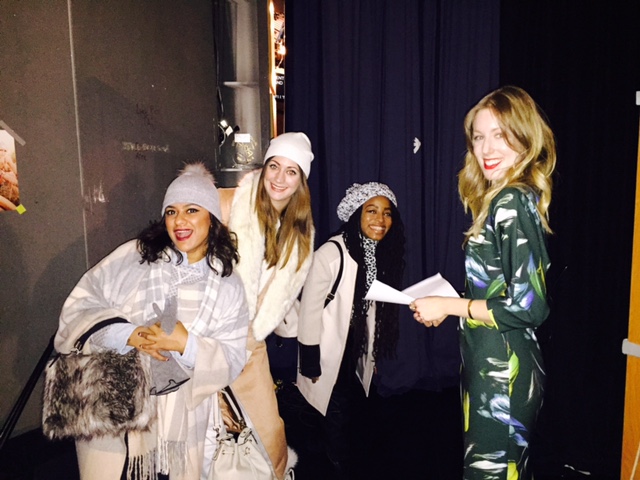 In case you missed it, I got the chance to talk winter fashion on Good Day New York on FOX5 this morning. It's always a challenge to look stylish while you're combating the elements of the season, so I showed 4 look ideas that can help you stay on trend while still staying warm in these cold months. Bonus: everything featured is under $299! You'll be able to try these trends without the commitment if you follow my lead.
Some of my favorites in this piece include:
-faux fur booties from Marshall's for only $16.99 (seriously!)
-a removable faux fur collar from ASOS for 26 bucks to jazz up your coat and make it look way more expensive than it is (this one was $180 but looks like hundreds more, right?)
-amazing leather over-the-knee boots from TJMaxx for just $22 (I can't even!)
-a Lands' End puffer coat that doesn't make you look like a marshmallow man and at only $119, it makes you look like a smart shopper (duh, you are if you read this).
-a warm winter hat from Echo Design for $48 that has headphones built in already, so you're always warm and ready to listen to your tunes while you commute (for real!)
-snow boots from Sorel that convert into stylin' booties instantly so you don't have to change your shoes when you get to work or going out (well worth the investment at $225).
Apparently some of  YOUR favorites include the dress I'm wearing in the segment and received emails about where to get. Answer is here. (courtesy of the brand)
Check out where to buy everything else featured, more behind the scenes and the segment below: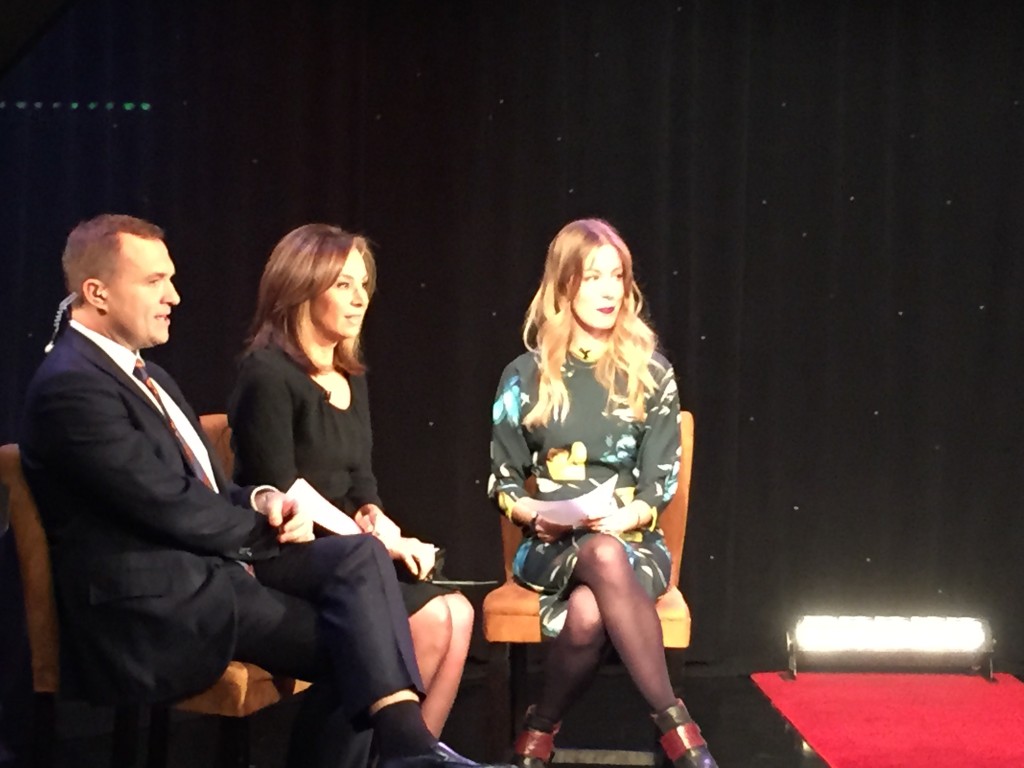 Chatting with Greg Kelly and Rosanna Scotto at our Winter Fashion Show (complete with red carpet!)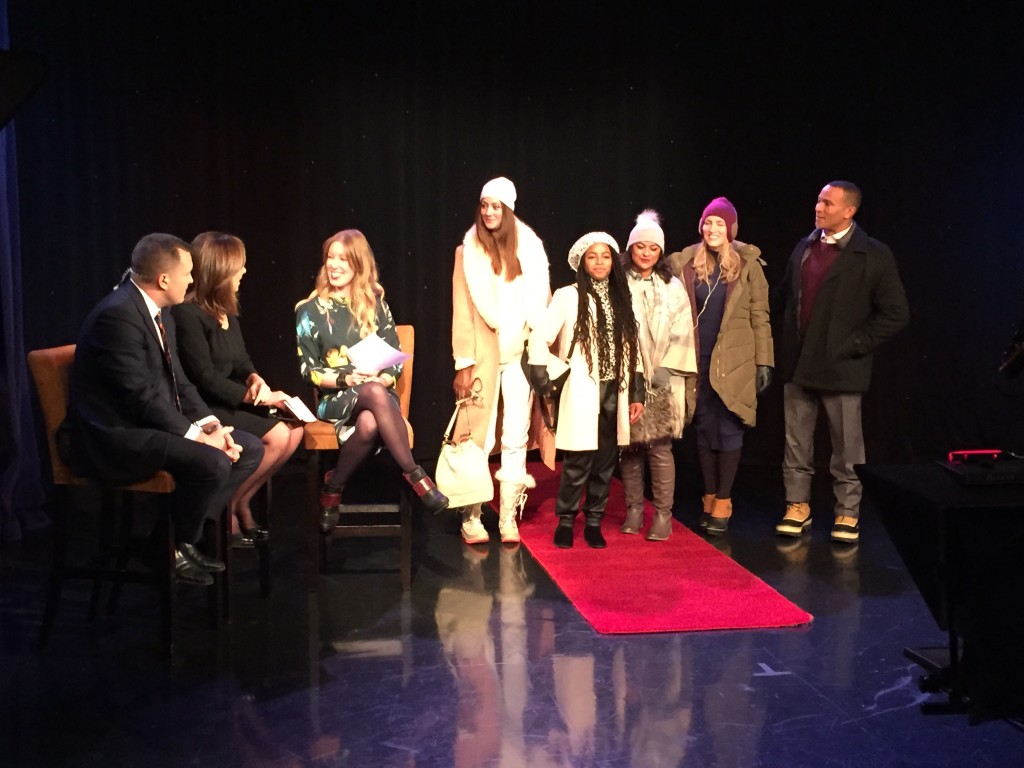 How amazing do my fabulous models look in their winter gear? Here are all of their trends from left to right:
Erin – camel coat, faux fur details, over-sized coats, slouchy beanies, winter whites, and bucket bags
Deja – pastels mixed with black, booties, faux fur, turtlenecks, and backpacks
Suma – blanket coats, layering, over-the-knee boots, pom pom hats, faux fur bags
Jocelyn – army green (trend into spring), sporty style, wearable tech, stylish snow boots
Weatherman Mike Woods – layering for men, cool snow boots for guys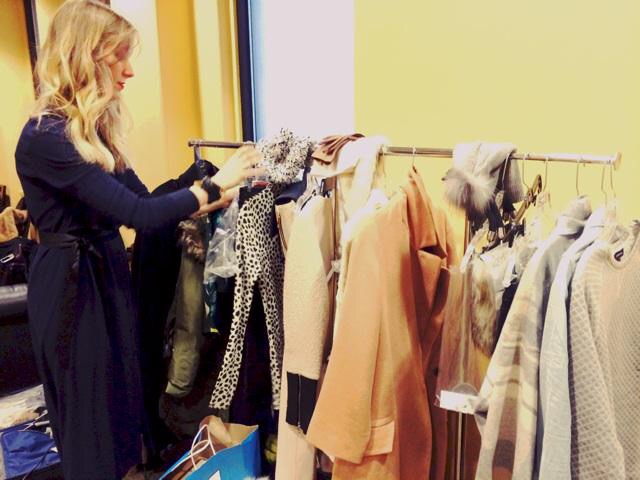 Setting up the looks in the green room before the show—looks a lot more glamorous than it actually is! You didn't see the 100+ garments I lugged to the studio that we all loved that sadly didn't make it in. Check out the retailers listed on the FOX5 site for where to buy my picks and more.
{The opinions of this post and the fashion show segment are all my own. I was not compensated by the brands for this.}