If you've been following my journey with my now almost 6 month old, then you probably already know how much fun we've been having with food lately. We started to give Asher solids a few weeks ago and he's been loving it so far. We started him on purées with basic single ingredients to get him used to and learning to enjoy eating.
It is important for me to get him used to not only the healthy foods we eat, but also to give him the best ingredients. By making my own food, I'm able to control that with the organic produce we buy, and especially using ingredients that we are cooking with that week, which also is more economical.
Like most moms, I don't have much time to cook gourmet meals for my baby, let alone myself. I'm not against buying your baby food, as I've even posted about, which makes it so easy sometimes. For me, those are my "break in case of emergency" things to grab when I'm on the go and can't refrigerate my baby's meal. Otherwise, we've been making a lot of our own baby food thanks to Beaba and their amazing products.
I partnered with Beaba to try out their products and I honestly can't imagine going through this whole process without them. It made everything less daunting when I saw other fellow moms constantly posting what they were making on the stove that week and I saw that I could steam and blend everything in one machine. It only took 15 minutes to make his meal in it… and most of that was spent pressing a button and walking away while I let it do its thing until its timer went off.
I asked Beaba what makes their Babycook different from say, a blender or another appliance you already have in the house. They said that it purées it finer than a blender would, making it safer for your baby. My sister made me so nervous about the whole choking risk thing after she said she was always terrified about that when feeding her kids. I was sold on the Babycook for just the peace of mind that the blender would finely purée the food enough.
Then when I found my husband using it on his own without any complaints (and dare I say, having fun with it), I was convinced that this is a necessity. Not to mention, it's so pretty in the "cloud" color that I don't mind it sitting out on our kitchen counters.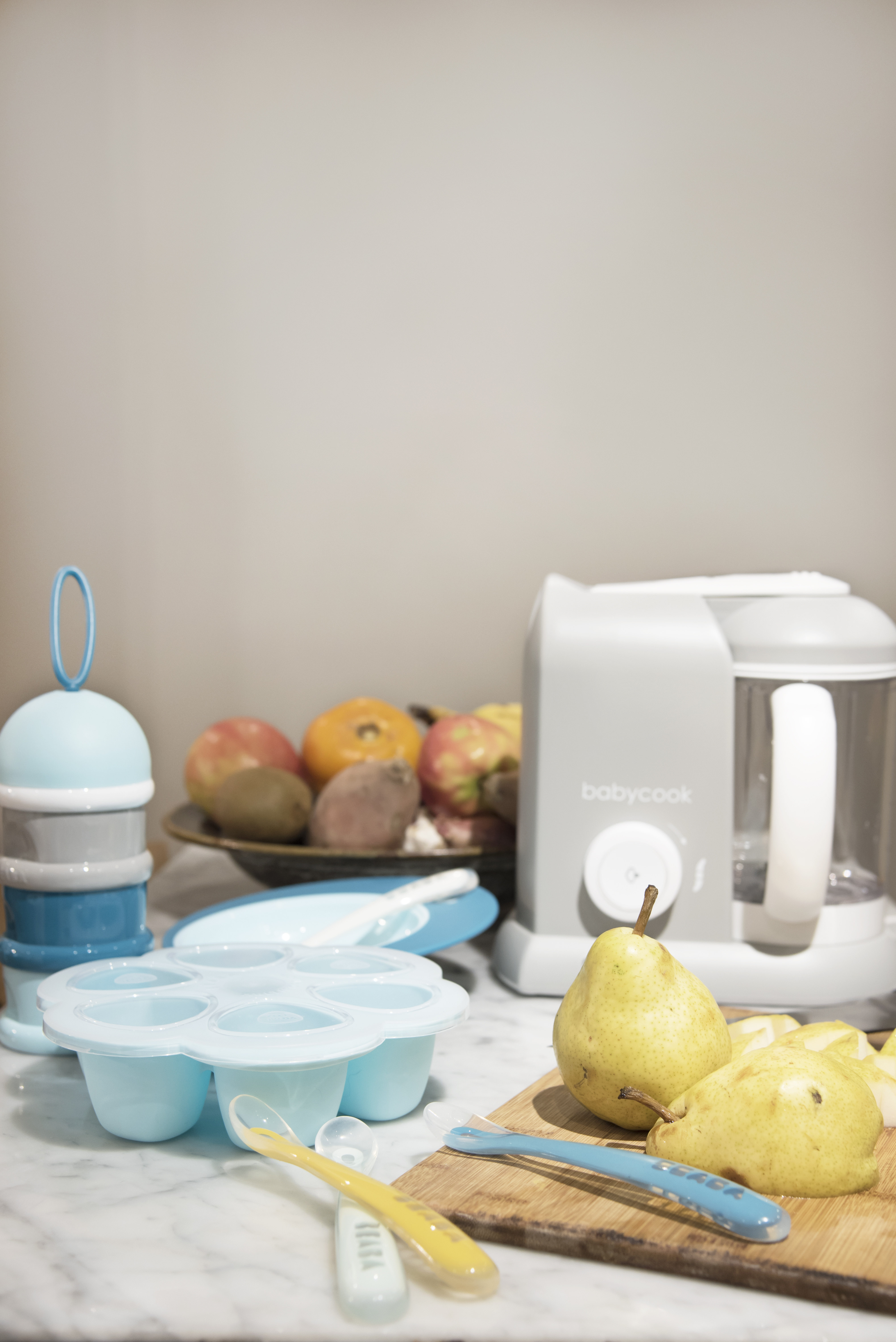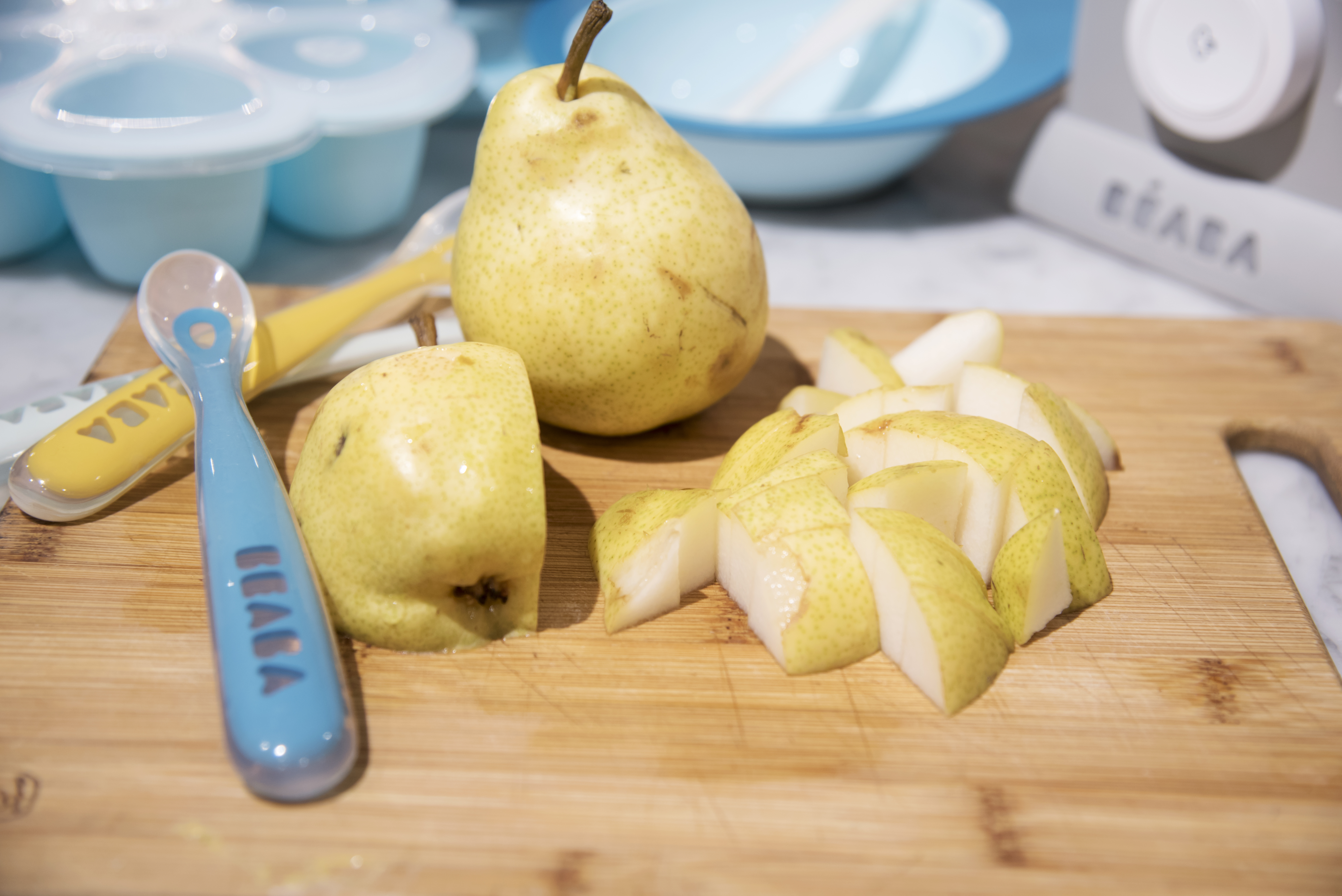 We decided that Asher was ready to eat, along with my pediatrician cousin who saw him open his mouth and stare at us while we ate our own food. Some doctors advise any time between 4-6 months and some advise to wait after 6 months, depending on the baby, so be sure to talk with your own pediatrician.
Our first food that we tried was just baby cereal, mixed with breastmilk the first day to see if he would take to eating that early on. The next day we mixed it with formula, then tried previously boiled water, and finally mixed it with sweet potato, which as predicted, he went crazy over. Right now his favorite foods so far are the sweet ones like apples and pears, but it was important to us to get some veggies and not so sweet foods in.
Some of the first foods I tried out in the past month or so of introducing solids were:
-sweet potato
-peas
-carrots
-zucchini
-butternut squash
-avocado
-banana
-pear
-apple
-prune
All of these you can just cut up if needed, add purified or previously boiled water, then steam and then purée in the same machine. Avocado and banana do not need to be steamed, but it helped adding water, formula, breastmilk or even a little watery baby cereal to them as well.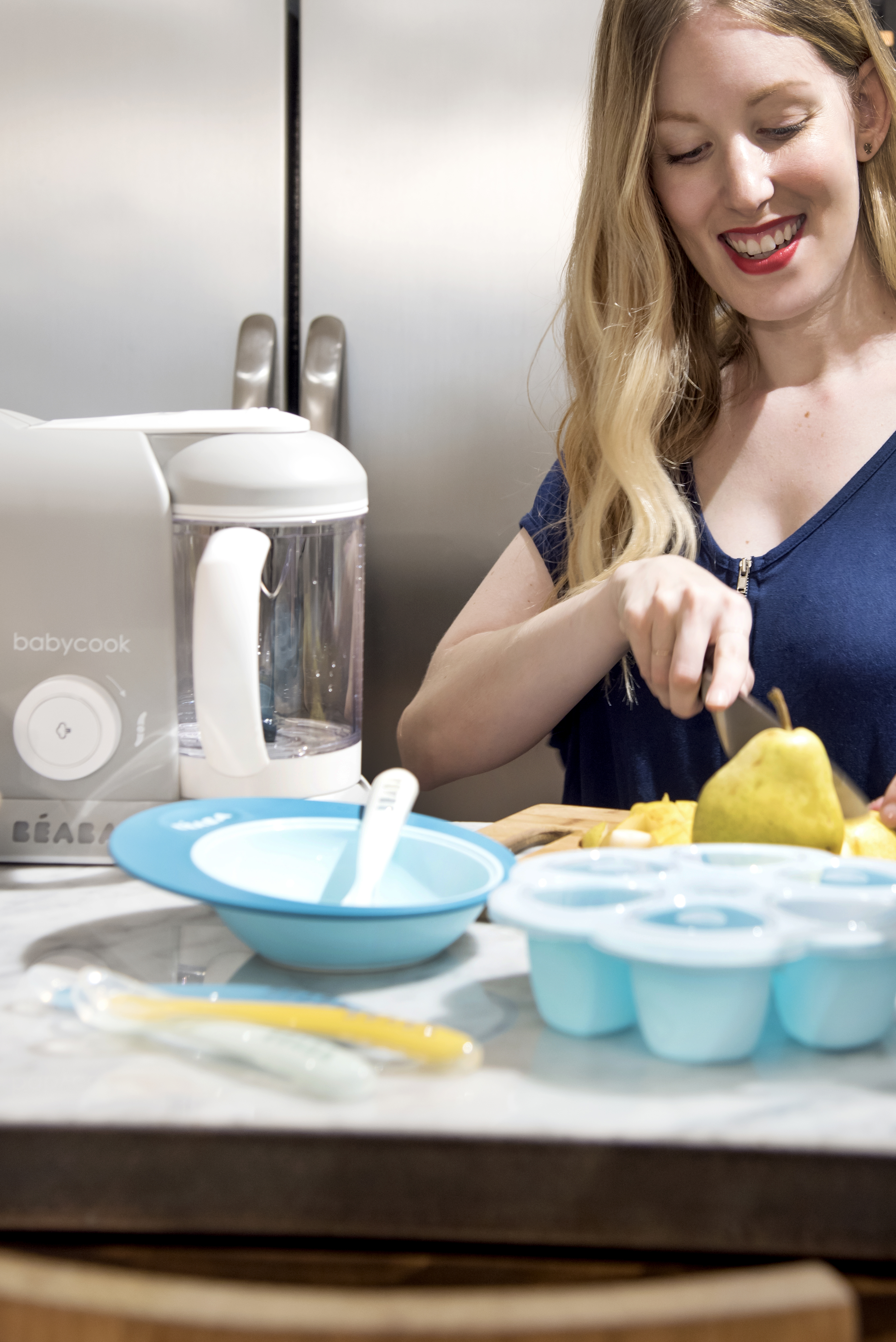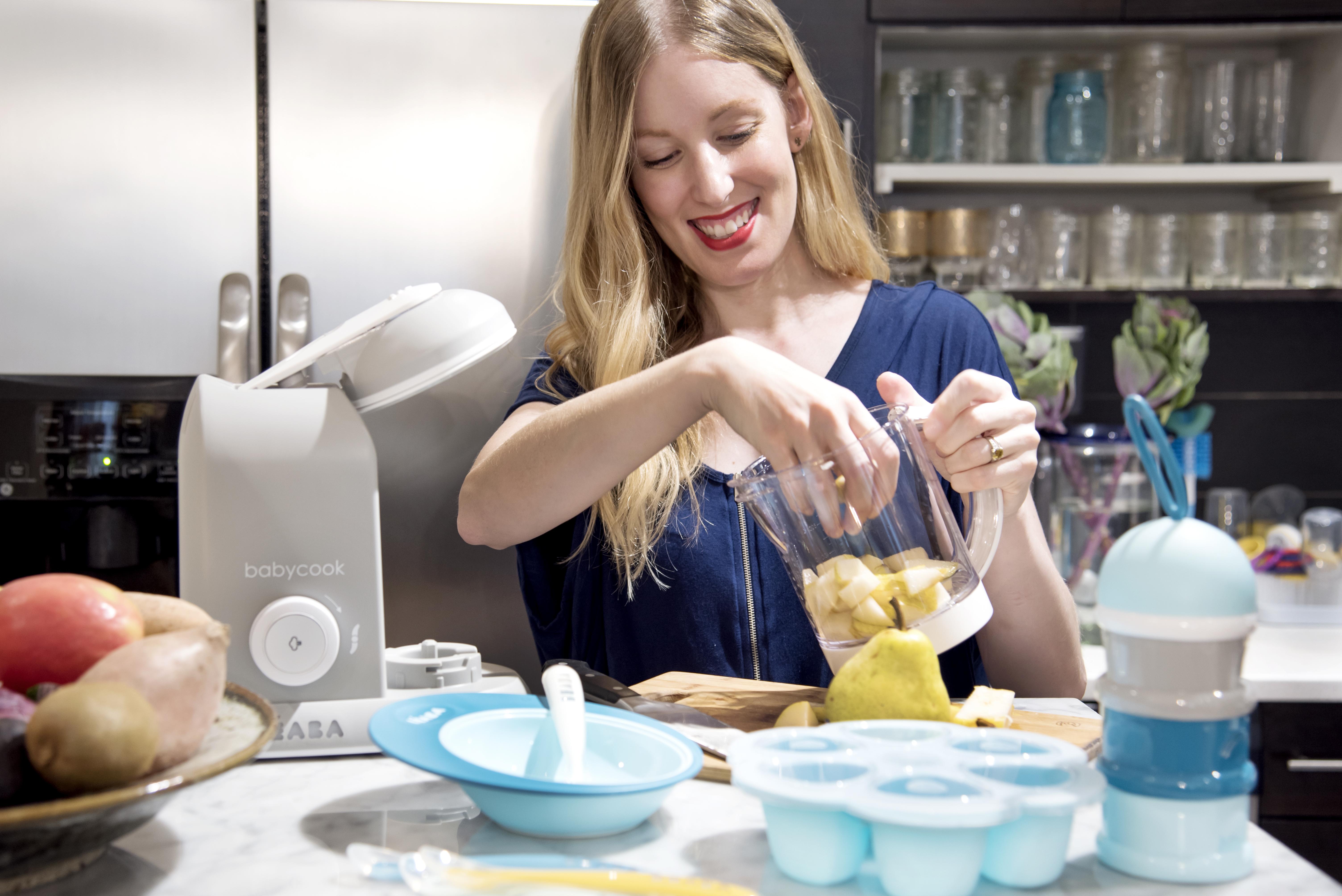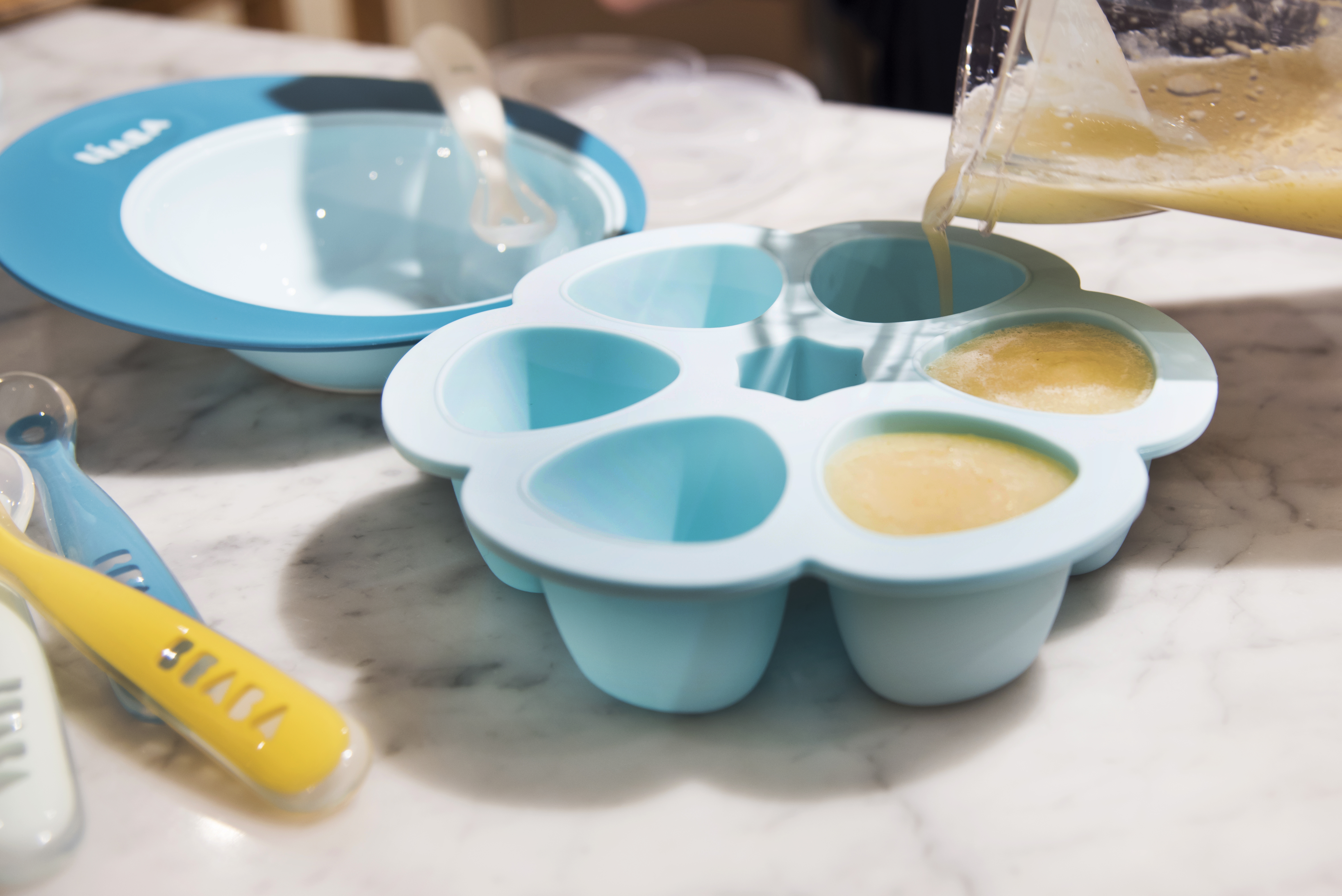 After you make your food, you can pour into these handy silicone trays from Beaba and place it in the freezer. You can then pop out the individual portioned meals into either baggies or other containers to store and serve. I've been putting the next day's meal in Beaba's containers to defrost in the refrigerator.
Note that freezing certain foods may change the flavor. My guy loved peas when I made them fresh, but like his mommy, did not care for them as much once frozen. Also avocado turns sour when not fresh, so I stored mine with a small amount of lemon juice to preserve. Citrus fruits can actually cause diaper rash in some babies, so do this sparingly and wait on the citrus fruits themselves until your doctor gives you the OK.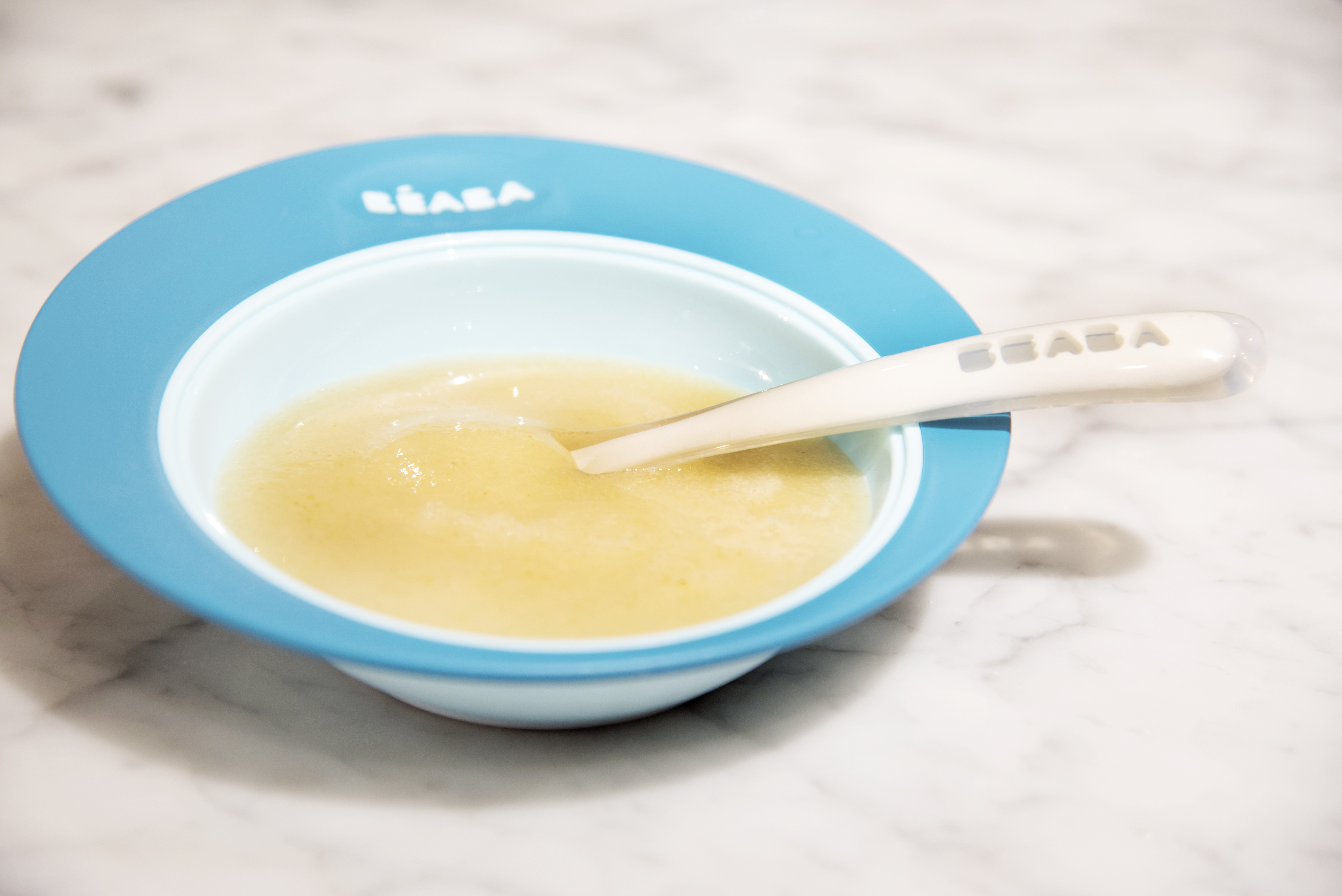 When I'm feeding my guy at home, I've been loving this bowl from Beaba, which makes my life so much easier because it's easy to hold and won't hurt him when he dives into it head first, like he does during most meals! He's also now so excited to see this bowl that it immediately triggers "meal time" to him. It's handy because it's microwave safe for when you forget to defrost a meal—like this busy mama does pretty regularly.
Beaba's silicone spoons are also my favorite to use because they're so great for his teething gums. He just got his first tooth in this week, so he's been gnawing on these spoons between bites. They're also easier for me to hold when he tries to take them out of my hand to use himself.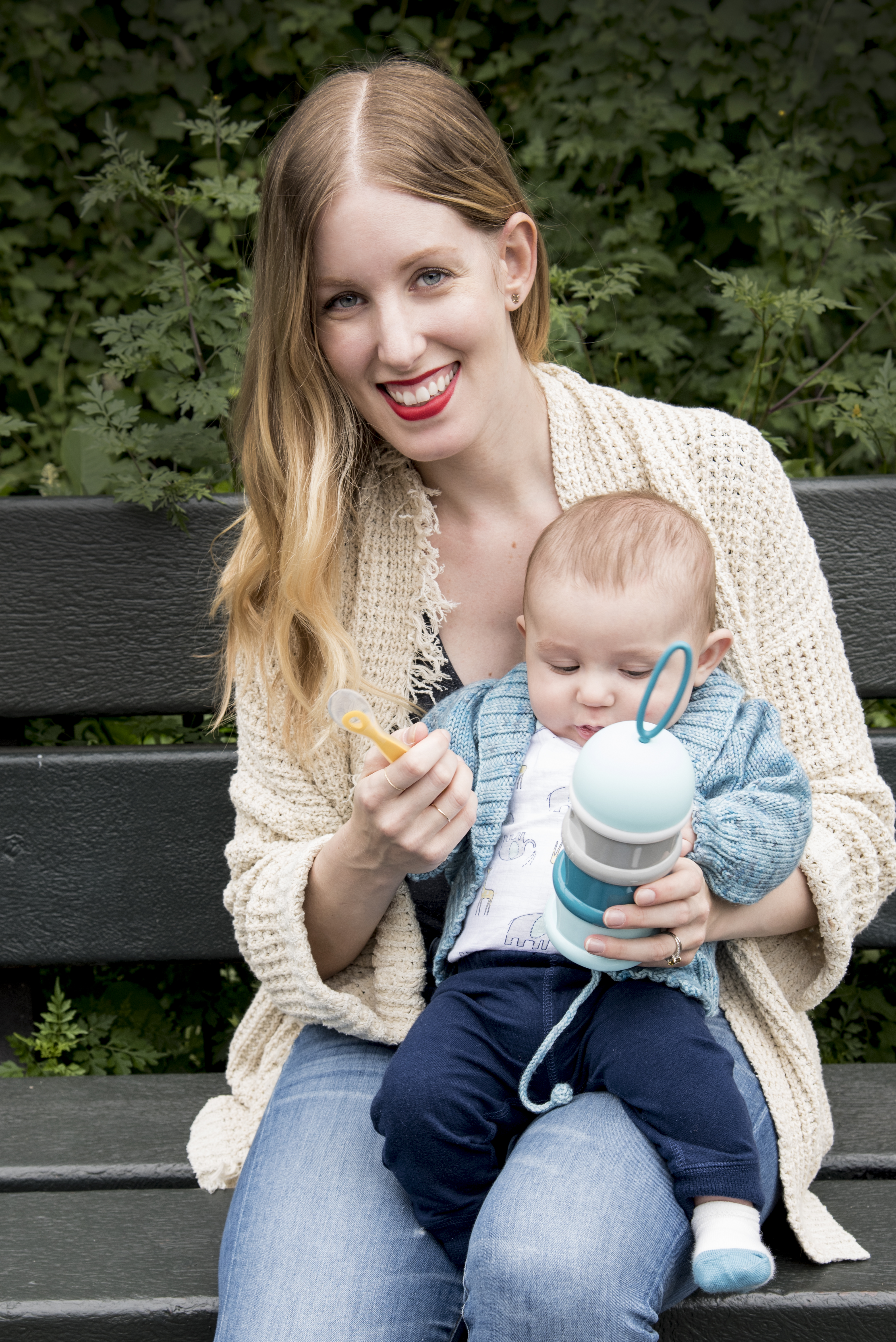 Beaba's formula and snack container makes it so easy to leave perfectly portioned meals in the refrigerator for my husband, sitter or myself to grab and even feed directly out of when on the go. It's been great for travel when I have my cooler bag with me. You can even keep purified water in the top compartment that has a spout, pre-measured formula in the others and mix them into the bottle when you don't have a place to refrigerate your bottle of formula. How brilliant is that? Beaba really thought of everything and I'm relieved to have found them during this whole journey. I also have to say, aside from being functional, I love how beautifully designed all of their baby products are. They truly fit in my styled life.
We're about to explore mixing food combos as we embark on stage two of our baby food journey. I'd love to hear your ideas and tips!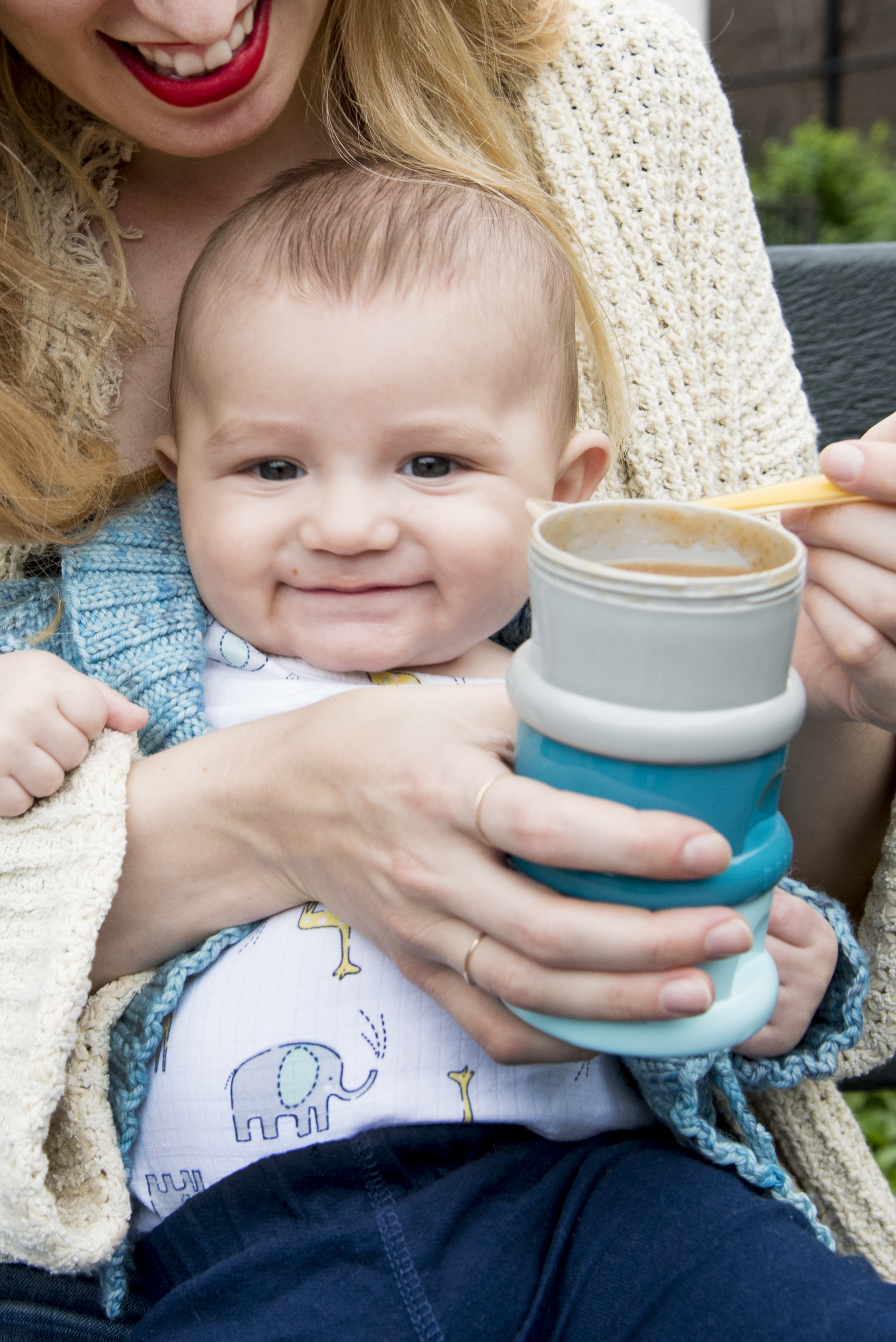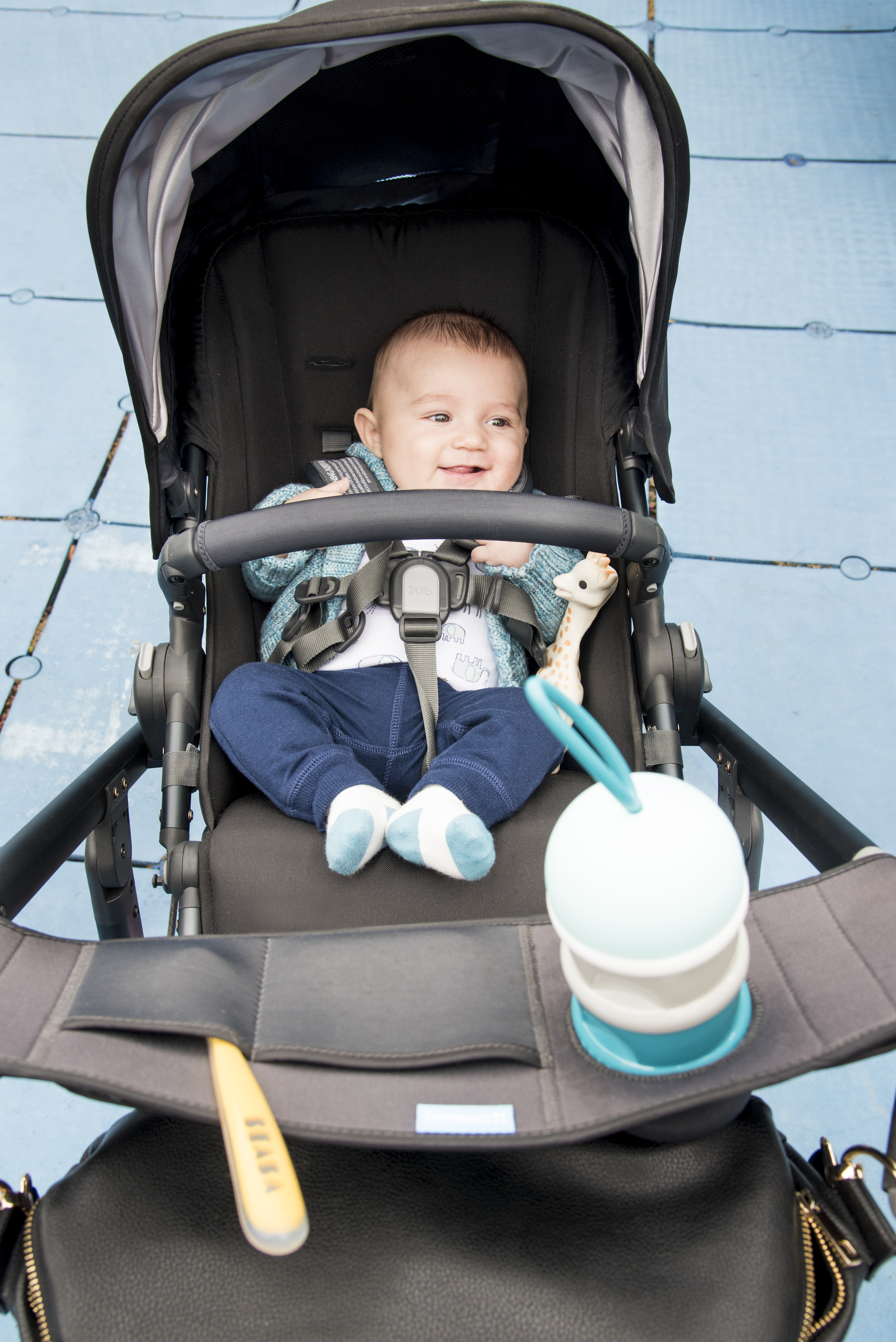 My happy baby loves Beaba as much as I do. Thank you to Beaba for partnering with me on this post. What I choose to review, write about and my opinions are 100% my own. 
Beaba Babycook baby food maker, multiportions freezer tray, first stage silicone baby spoons (set of 4),  formula and snack container (all c/o)
photos by Michelle Rose