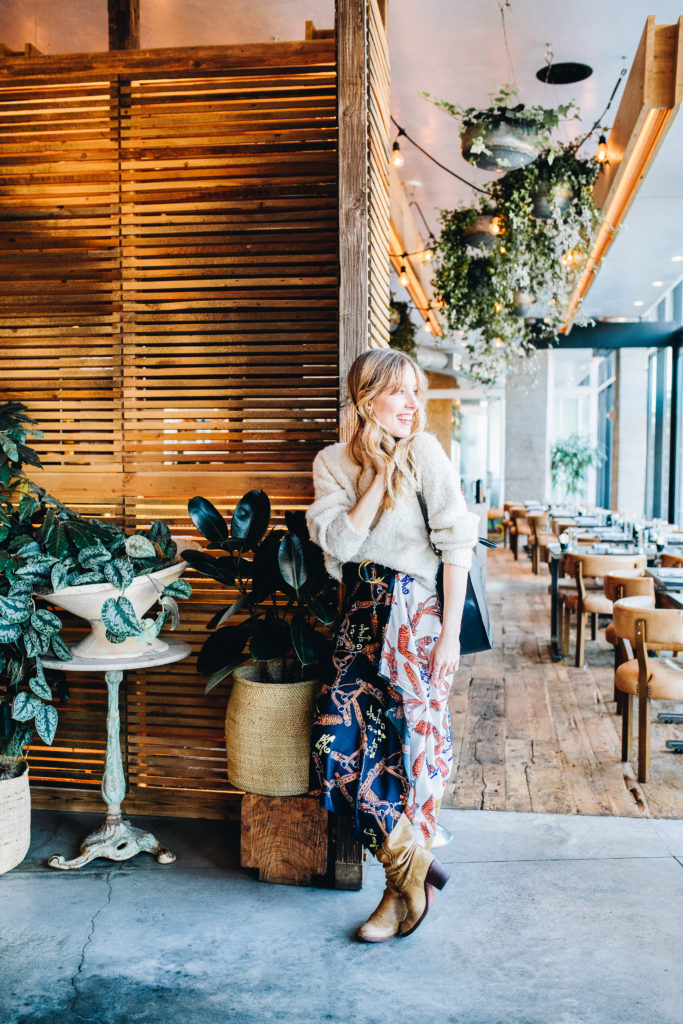 Sweater: Isabel Marant (old, similar here)| Skirt: Tibi via Rent The Runway | Boots: Frye (old, similar here) | Bag: Clare V (you can rent the smaller version on Rent The Runway) | Earrings: Zara
I can't remember life before Rent The Runway Unlimited. I signed up for Rent The Runway Unlimited when it first launched 3 years ago and it's changed everything for me when it comes to my wardrobe. Before it, I definitely I over-shopped and I guess you can say my closet wasn't well edited like it is now. I even now use it with my personal styling clients. It's my best kept secret and this year it's going to help with my resolution of how to buy less, wear more.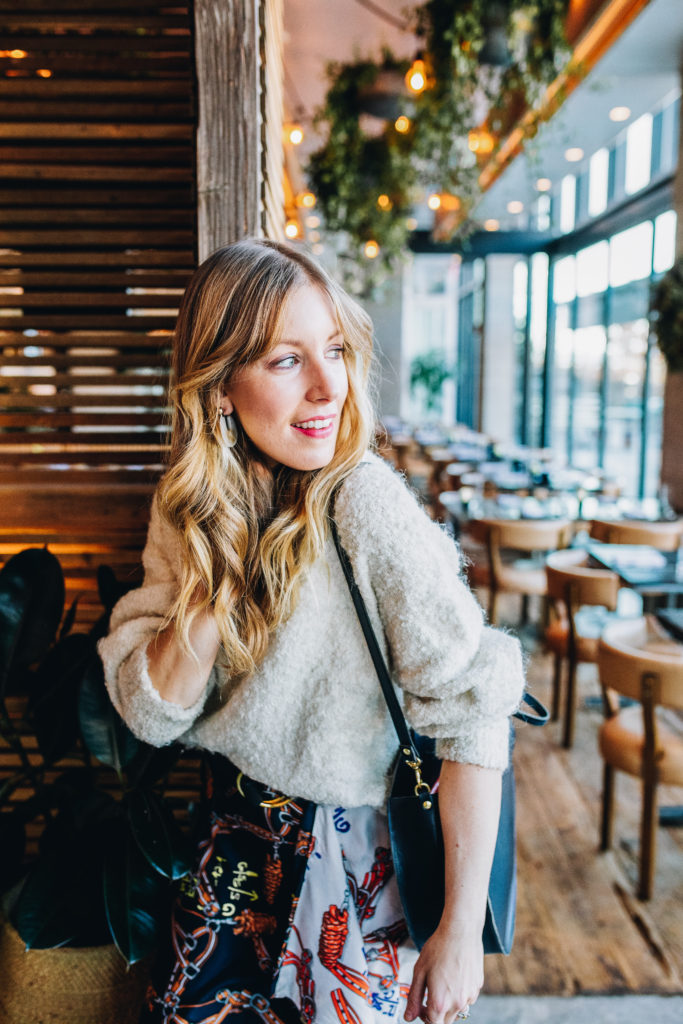 Becoming a mom nearly two years ago really made me revaluate my wardrobe. I had to dress for a new lifestyle, a new body and a new budget. I tore through my closet and sold a ton on both Poshmark and The Real Real (send me a message and I can send someone to come to your home to clean out your designer pieces!). I sold my beloved designer handbags and traded them for the Lexus of diaper bags.
I'm not sure how I would have gotten through my pregnancy without RTR Unlimited. I didn't want to invest in a ton of maternity pieces when I knew I wasn't going to wear them long, so I ended up renting those special fashion pieces that I felt like I couldn't find anymore in the maternity section. RTR filmed a video with me when I was 5 months pregnant of me wearing a gorgeous form-fitting Opening Ceremony dress—and they featured it in their flagship store! I never felt more beautiful with all that extra weight! Now RTR carries maternity, including basics like jeans that I would have loved if it were around then.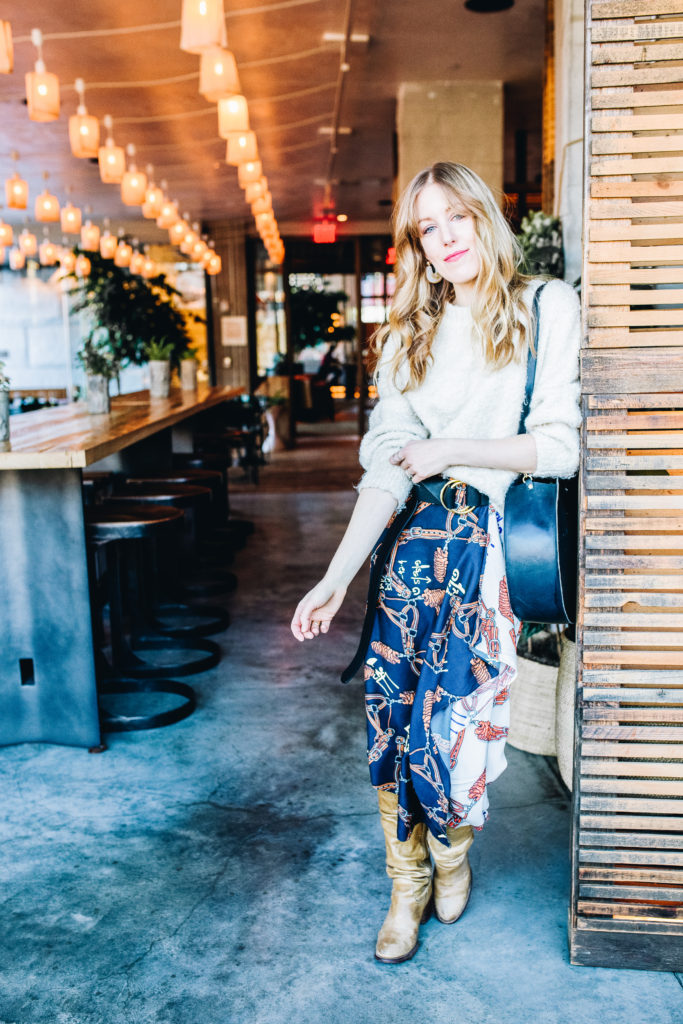 These days I use Rent The Runway to try out trends and fun designer pieces, like this fun Tibi skirt, that I probably wouldn't wear more than a few times or more than a season. According to RTR, with everything I rented this past year, I saved over $24,000!!!!! Crazy right?
I now invest in my basics and wardrobe staples instead. I never look at my closet and say "I have nothing to wear" anymore.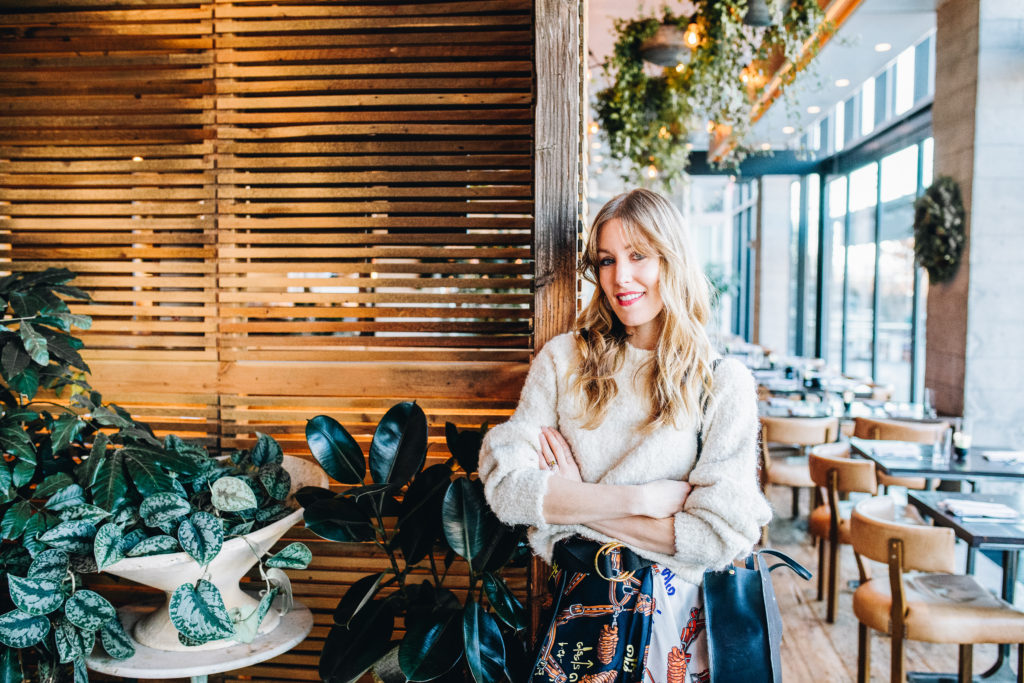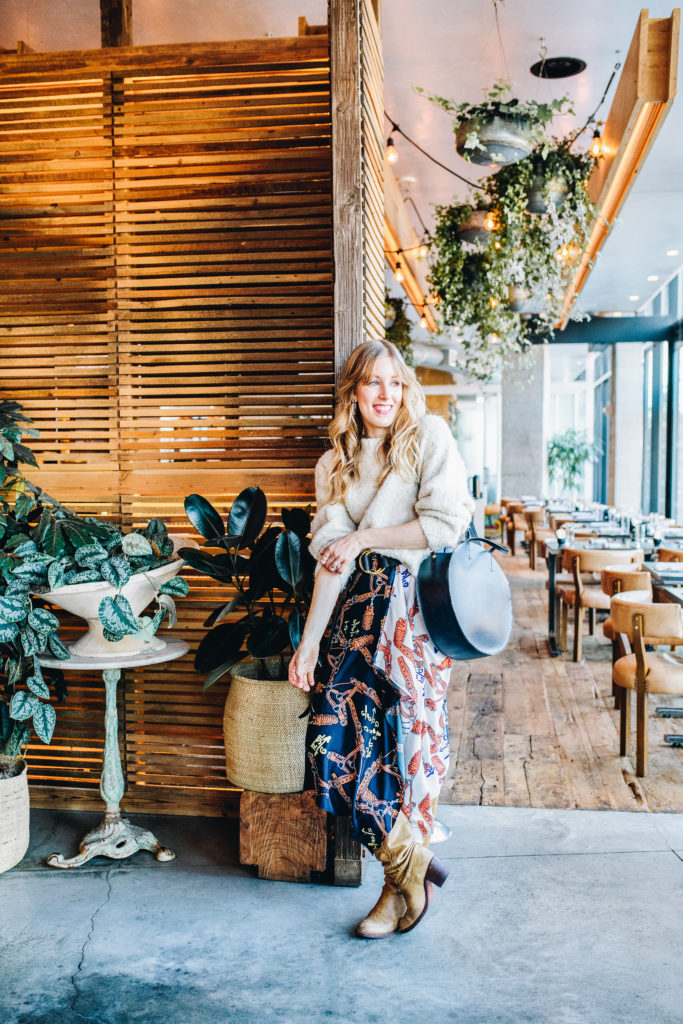 Here's how it works:
For $159/month you get to choose any 4 items on the app or from one of their showrooms.
The 4 items could be at any price point from over 475 brands and are on constant rotation.
Any time you're done with one, you put it back in the garment bag with the shipping label enclosed and drop off for shipment, which is 2 day shipping both ways.
All items are insured and dry cleaned by RTR.
If you love the item too much to give back, then you can purchase it and often at a major discount.
You can even hold onto an item for as long as you'd like (I've held onto coats for a whole season!).
You have nothing to lose other than that feeling of having nothing to wear right?
My readers can get $80 off your first 2 months of RTR unlimited ($40 off each month) with the code LIZT40
Thank you Rent The Runway for partnering with me on this post. What I choose to wear, write about and all opinions are 100% all my own.
photos by Rima Brindamour