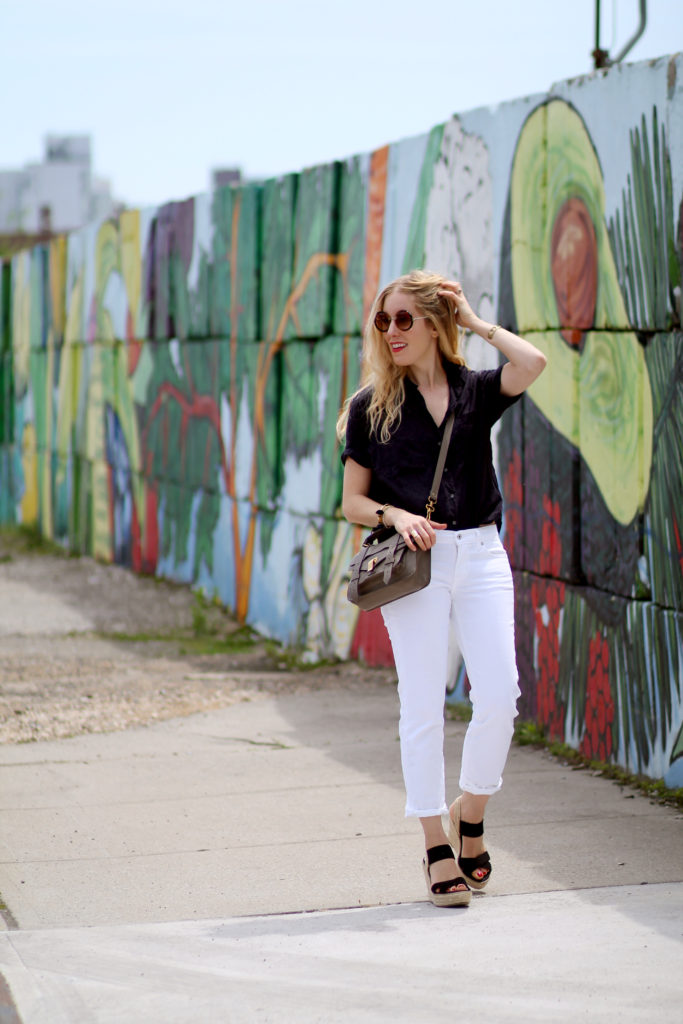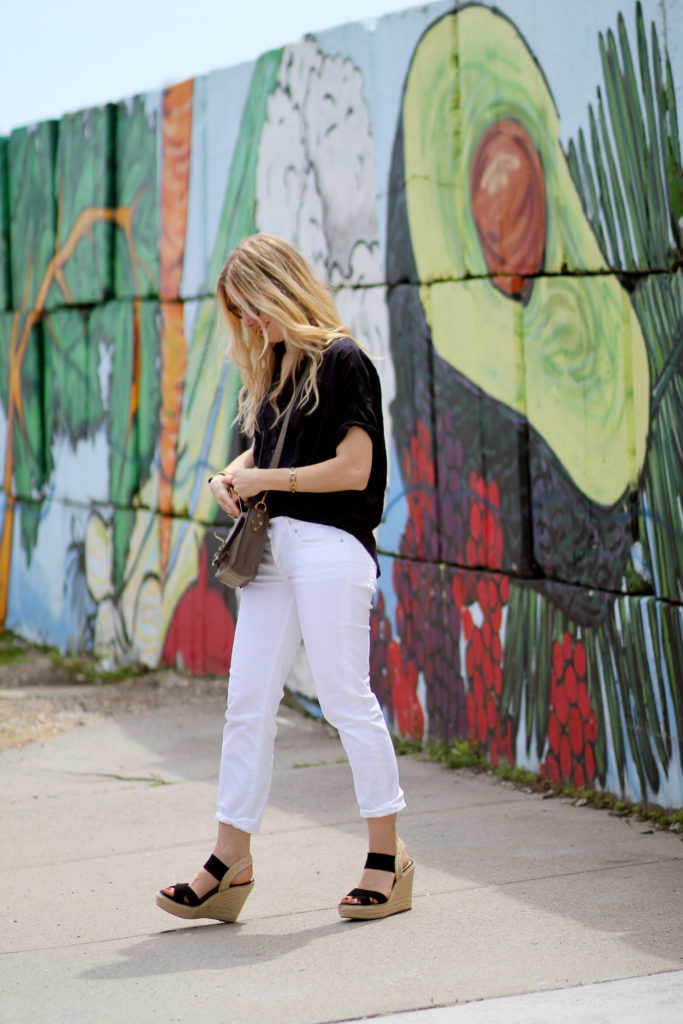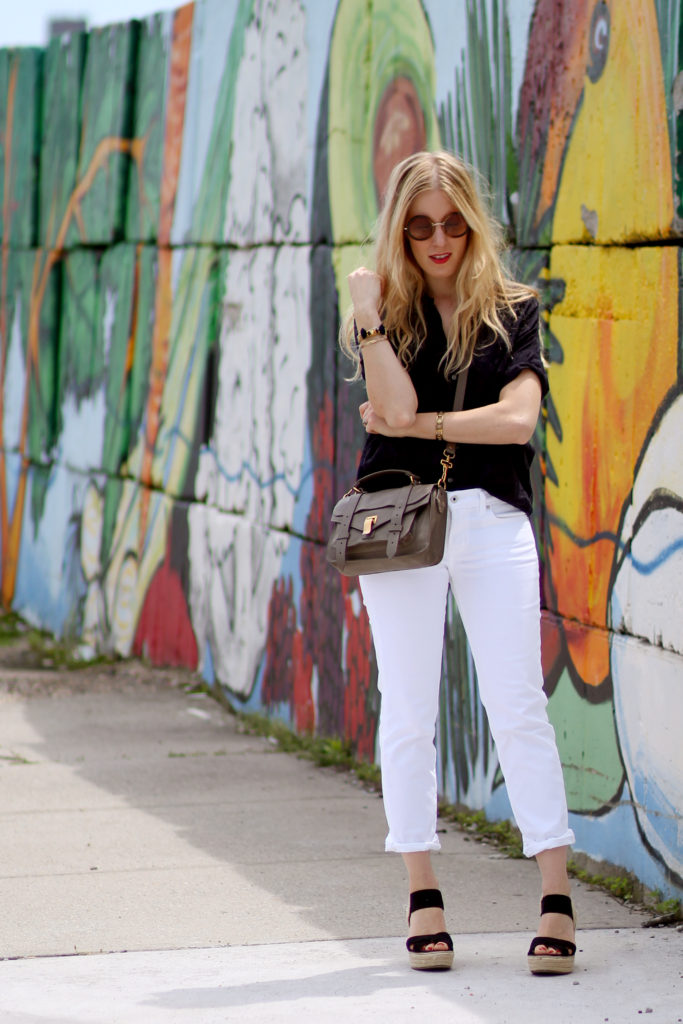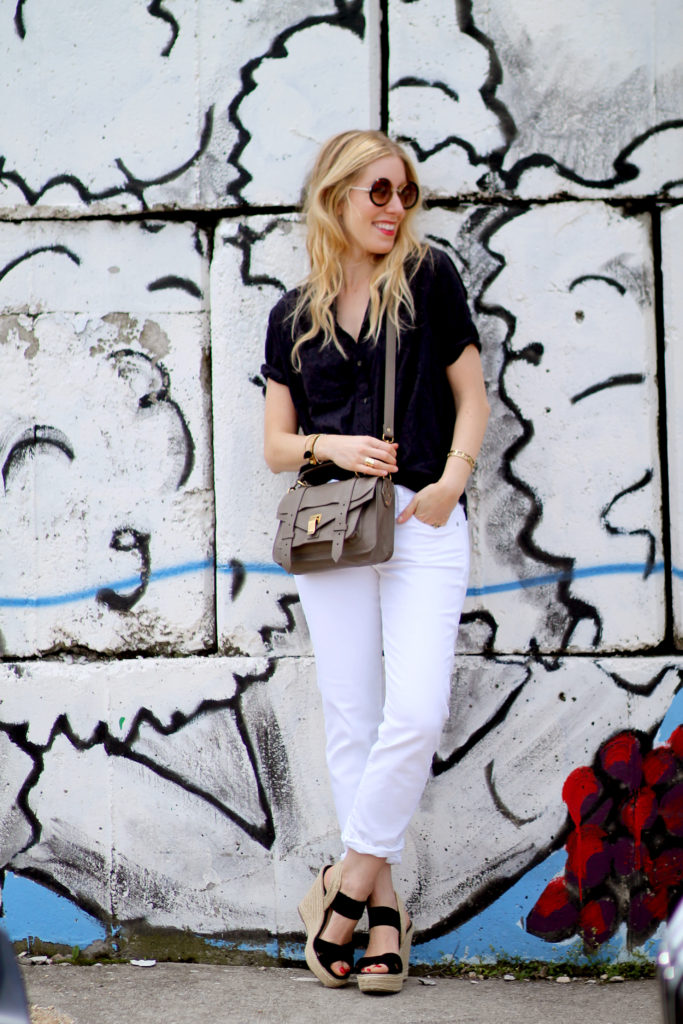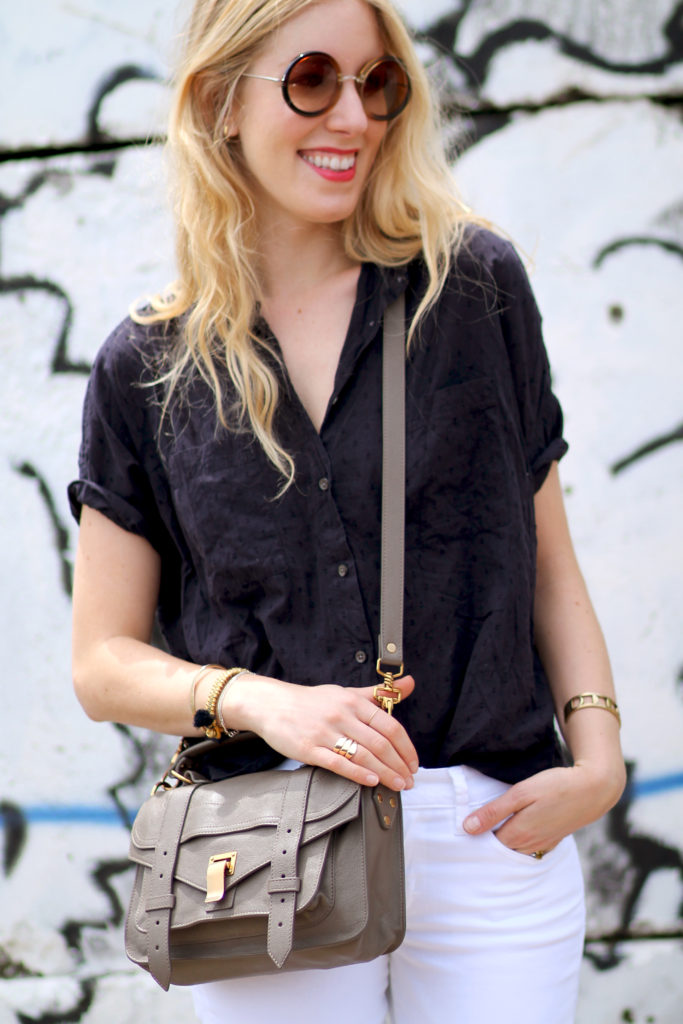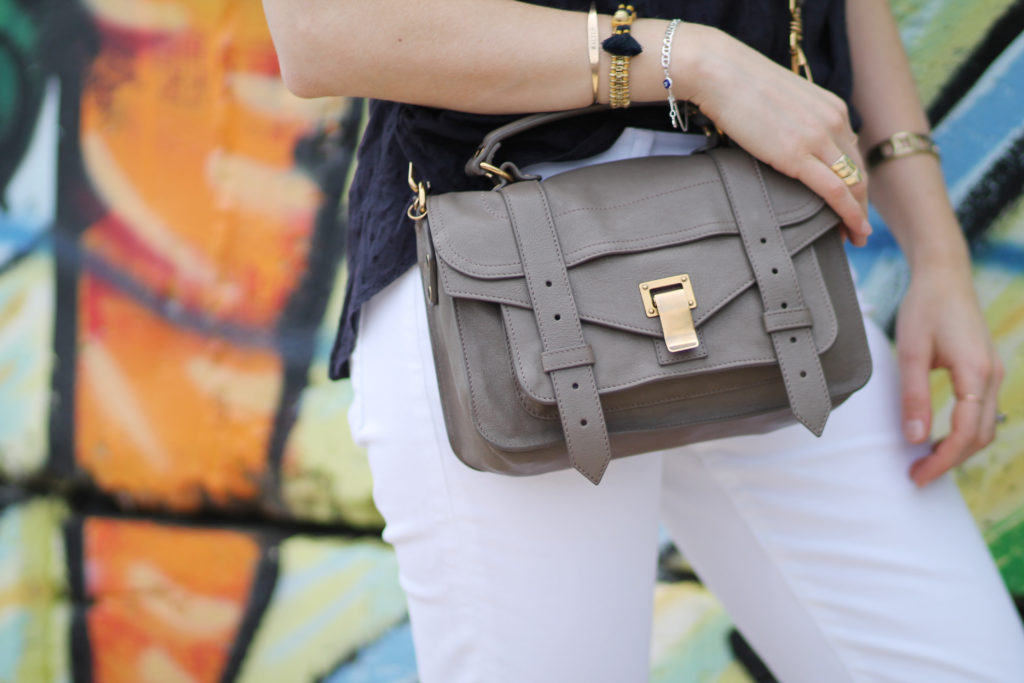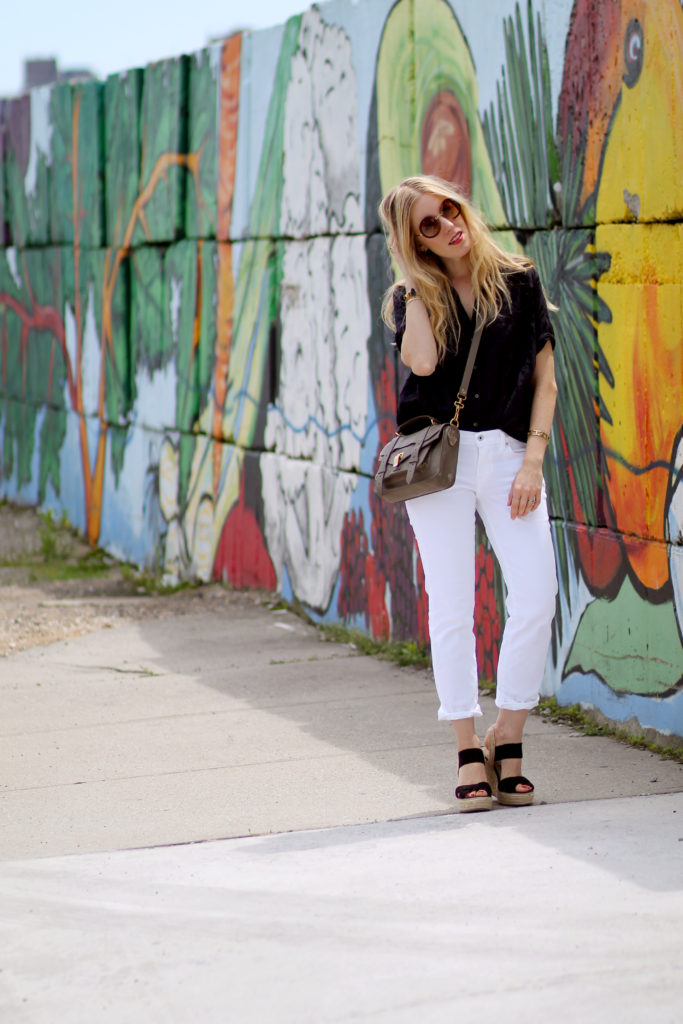 While you know I love my fashion, I'm not one to usually go shopping in my spare time believe it or not. Most of my wardrobe comes from either brands I discover through this site, or stuff I end up buying while prepping for / on my shoots (case in point, this entire outfit).
This past week I was on a shoot that not only I got to style, but I actually got to "model" some of Magaschoni's spring collection (stay tuned). During our fittings, they suggested I pair some of their luxe separates with the styling pieces they had in the office, including a pair of skinny white jeans.
I know what works on my body, and I haven't found a white jean that is flattering on me—especially the size 2 skin tight ones they had in their office that made my legs look like sausages! I often style with white skinny jeans on my models and think it looks great, especially with their spring collection, but I have curvy legs and they just don't work.
I always said I would never wear white jeans, but never say never to anything in fashion, because here I am wearing them. I ordered about 6 pairs from Zappos and tried them all on in the comfort of my own home. The most affordable pair was actually the most flattering because they were straight leg and cropped, not hugging my calves and showing a bit of skin.
What makes them look even fresher is a good effortless cuff. I see people rolling or folding their jeans, but there's actually an art to cuffing your jeans. This is how stylists do it…
How To Cuff Your Jeans Like A Stylist
STEP 1: Fold your jeans up about between an inch or two, depending on how big you want your cuff. 
STEP 2: Fold that cuff in half again, but not a perfect fold. Do it quickly and feel free to leave some of it down in places. 
STEP 3: Voila! Let everyone admire your perfectly effortless cuff and wonder how you did it. 
Madewell top // Lucky Brand jeans // Steve Madden wedges // The Row sunglasses // Proenza Schouler bag via Rent The Runway Unlimited (get $20 off your first order with this link!) // Bluma Project tassel bracelet // Nashelle custom cuff // Jenny Bird moon cuff