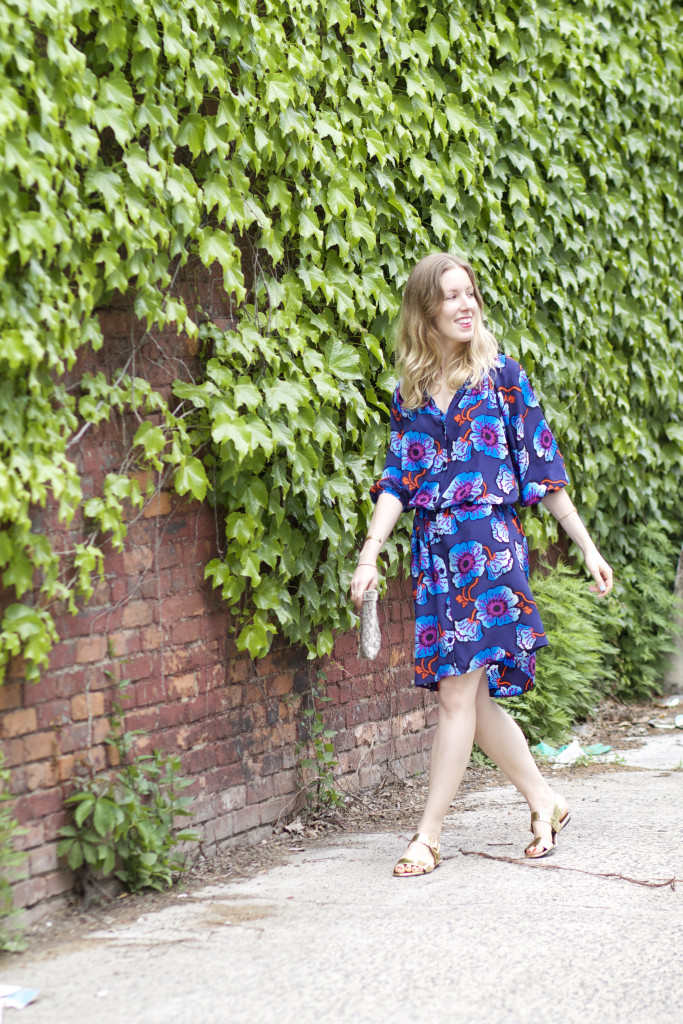 Tucker dress via Gilt Groupe // Zara shoes and clutch // Gorjana, Moon & Lola, and Margaret Elizabeth and jewerly c/o Rocksbox (use the code lizbff196 for a free month of jewels in your mailbox!) // E. Kammeyer beaded bracelet // Jamberry nail wraps
My fashion motto is that it's always better to be over-dressed than under-dressed. In fact, someone that's seen me at many events asked me once, do I even own jeans (answer: yes)? I just would rather look like I have somewhere more important to be after (answer: usually no) than to look like I crashed the party.
More often than not nowadays weddings and other various events label the dress code on the invites, so it shouldn't be tough to figure out how to be dressed perfectly for the occasion. Even an upcoming wedding for fellow blogger Emily, lists all of the wedding activities along with their dress code on their site. Still, I've received multiple emails from the wedding guests about what they should wear and if this or that works for the particular event.
Here's some tips on how to dress perfectly for the occasion:
DO ask the host or other guests what they will be wearing
DON'T outshine the host and wear something that may take away attention from them (ie, NOTHING that resembles anything bridal for a wedding or bridal shower)
DO find a bargain (like on a site such as Gilt Groupe) if you're shopping for a dress for an event. There's no sense in spending $500 on a dress you'll wear once (unless you think you'll wear it a lot more!) when you can spend that on a handbag you'll wear daily!
DON'T wear stiletto heels for an outdoor wedding on say, a beach or on grass. You'll sink into the ground and not only look awkward, but it's a hazard. Opt for flats, wedges or chunky heels and you can switch back into your party heels if the event moves indoors.
DO find a versatile piece that works for a day event that will go into evening. It looks silly showing up to a wedding at 3pm in a sparkly cocktail dress.
DON'T forget about the details: the jewelry, the shoes, the bag, which will dress up or down your look.
DO take note of the venue and/or name of the event. If it's a garden party, add a bit of a floral flair into your look. If it's Moroccan-themed, then opt for something that resembles a caftan. 
DON'T get hung up on dressing specifically for the event. Most importantly, dress for you. You'll be more comfortable, confident and have more fun!