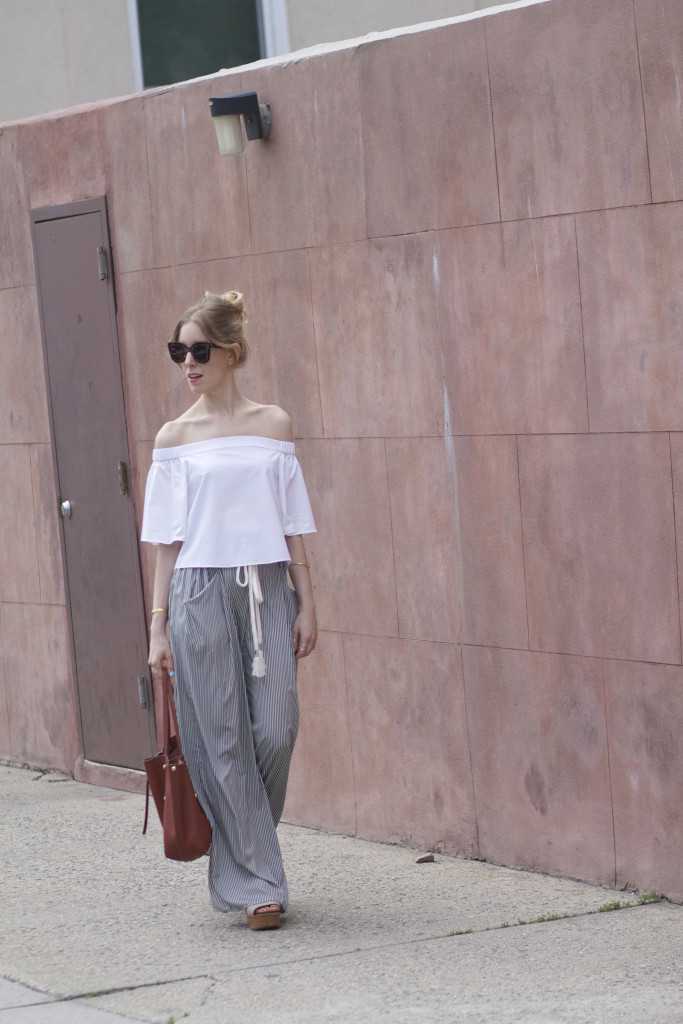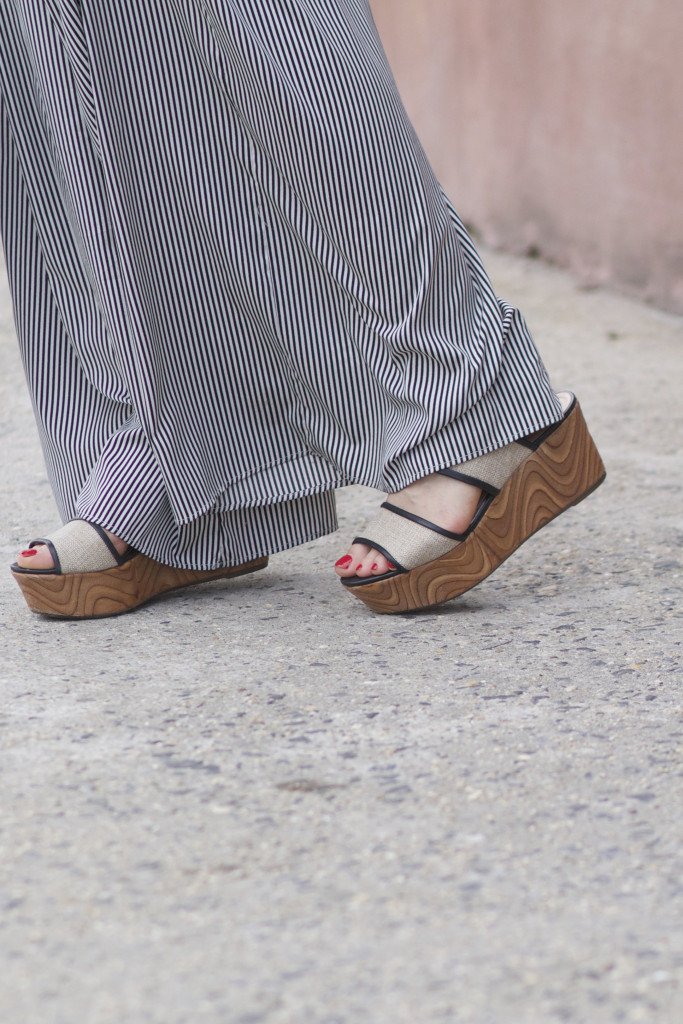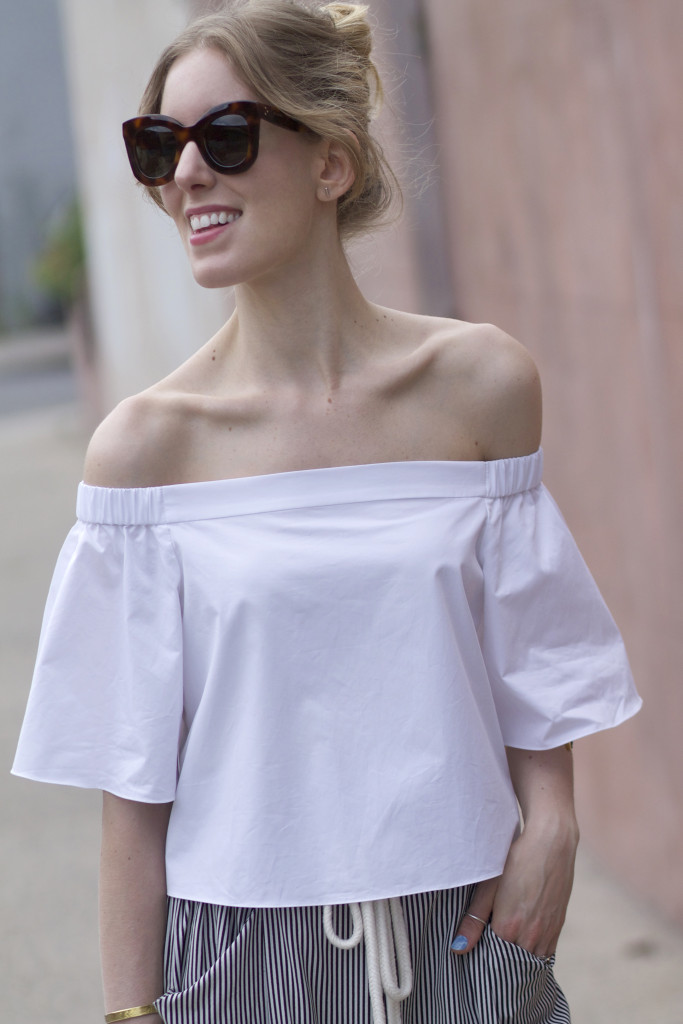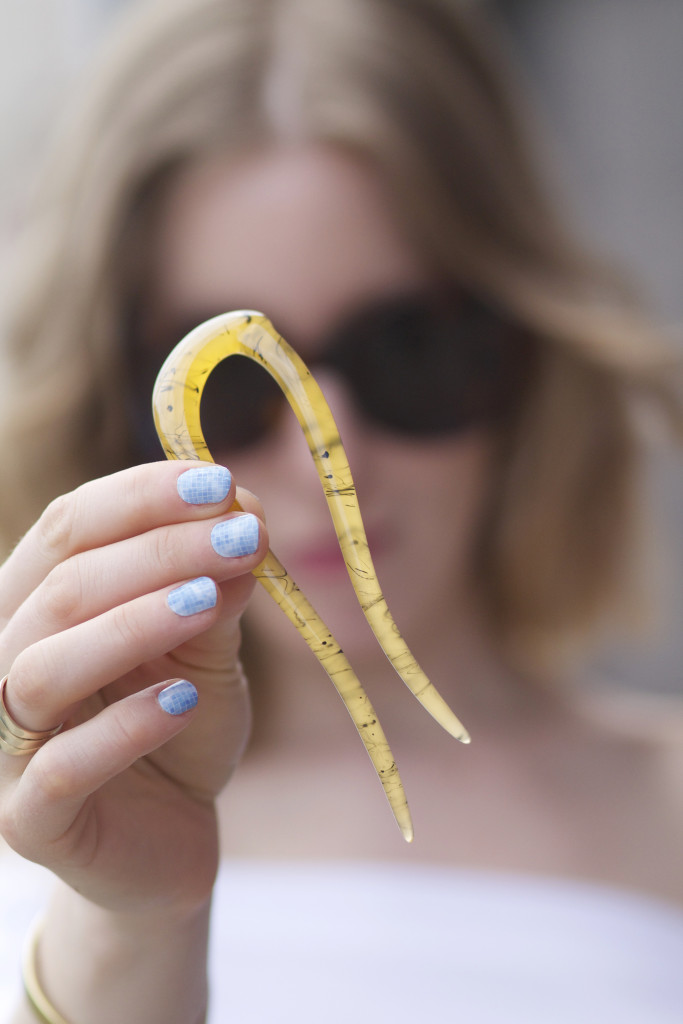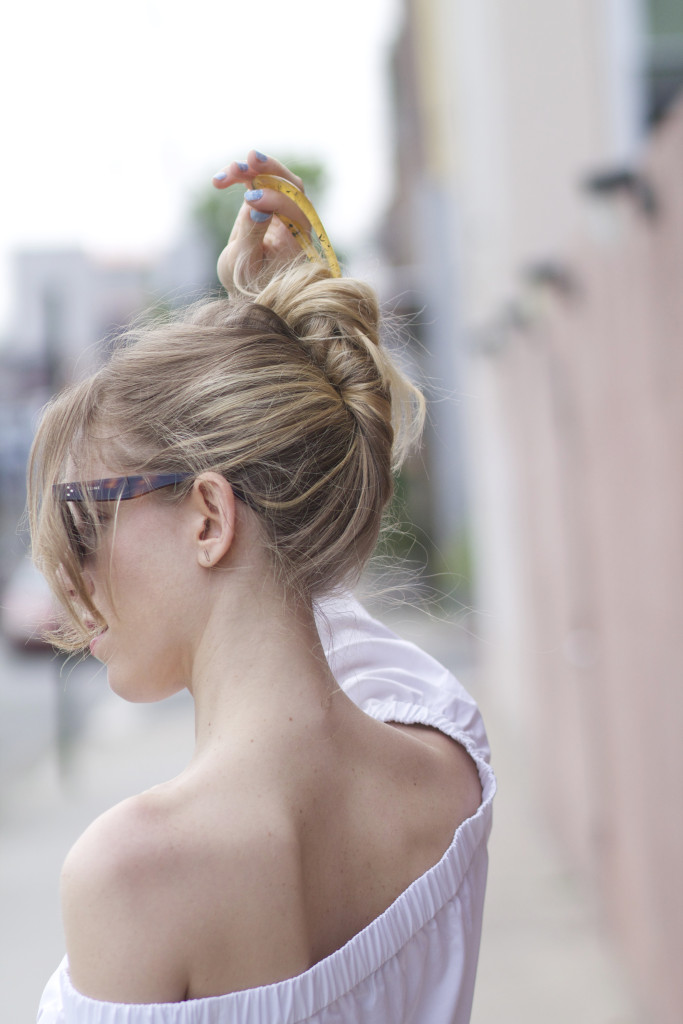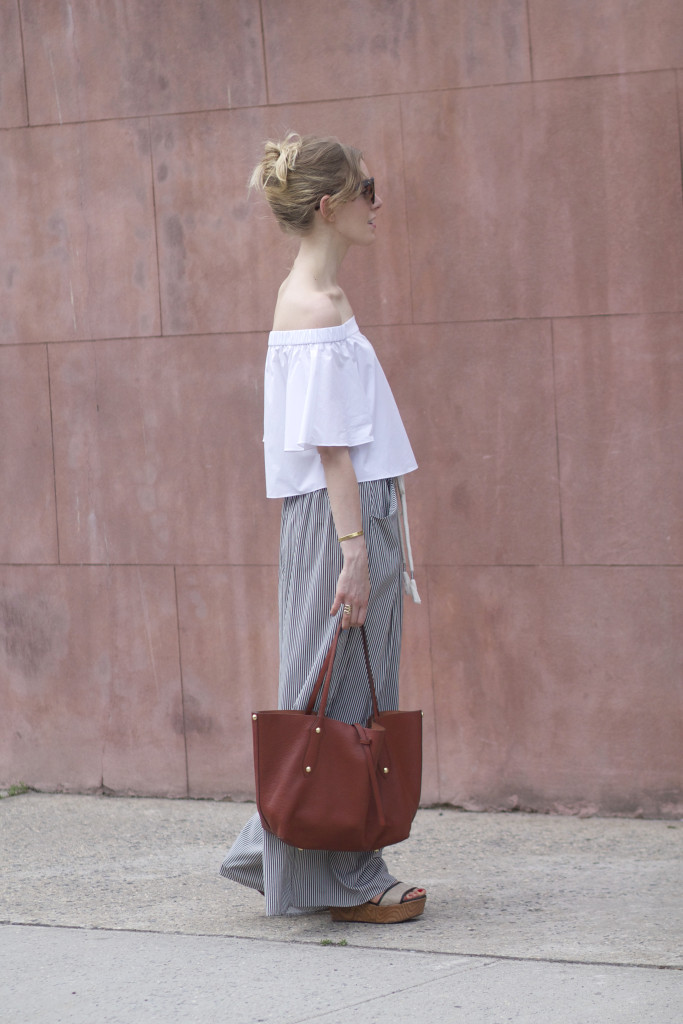 Tibi top // Zara pants (similar here and here) // Colette Malouf hair pin (c/o) // Schutz wedges // Celine sunglasses // Annabel Ingall bag // Sophie Harper stud earrings // Jamberry nail wraps
There's something about the French girl style that has that "je ne sais quoi" that you can't explain, but it's just SO effortlessly chic. It's like Parisian ladies just rolled out of bed ready for street style photographers. I try this daily in Brooklyn, but I end up looking more LA bohemian chic with my beachy waves and loose flowy outfits, or, at worst, like I had a rough week of work. What is it about the French girl?
For starters she doesn't try. In NYC we try to look effortless with a lot of work. We work out, we curl our hair, we pile on the eyeliner, jewelry and whatnot. The French girl doesn't have to do any of this. She doesn't wear much makeup, if at all. She keeps it simple and doesn't over-think things.
I'm about to embark on a fabulous trip France for blogger and my dear friend Emily's wedding and I'm trying to embody this style as much as I can before I get there. I've been paring down my makeup, my jewelry, and channeling my inner Birkin and Bardot.
My favorite recent discovery is the hair pin, which NYC accessories designer Colette Malouf introduced me to. It makes for the easiest, effortless French girl style. Just twist up your hair into a twist and secure the pin in place. That's really all. Not going to lie, it took me a few times to get the hang of it, but now I'm ready for my upcoming trip to France. I hope.
Try this easy French girl hair style at home—even if you're not traveling abroad or a Frenchie.
For tips on how to use a hair pin, check out the style video on Colette Malouf's site.