May 25, 2015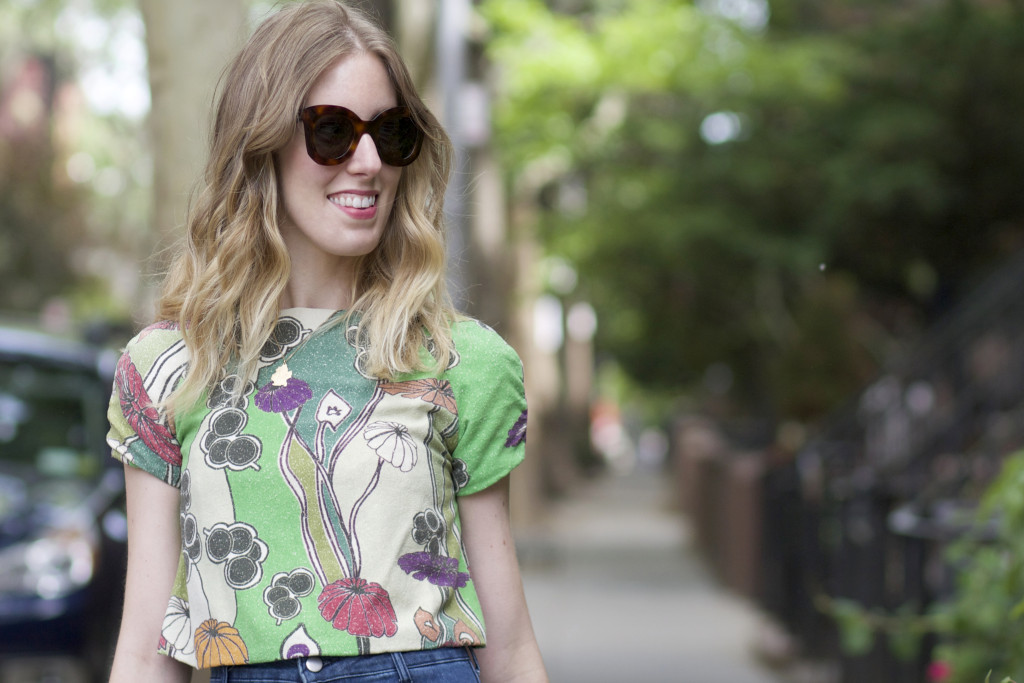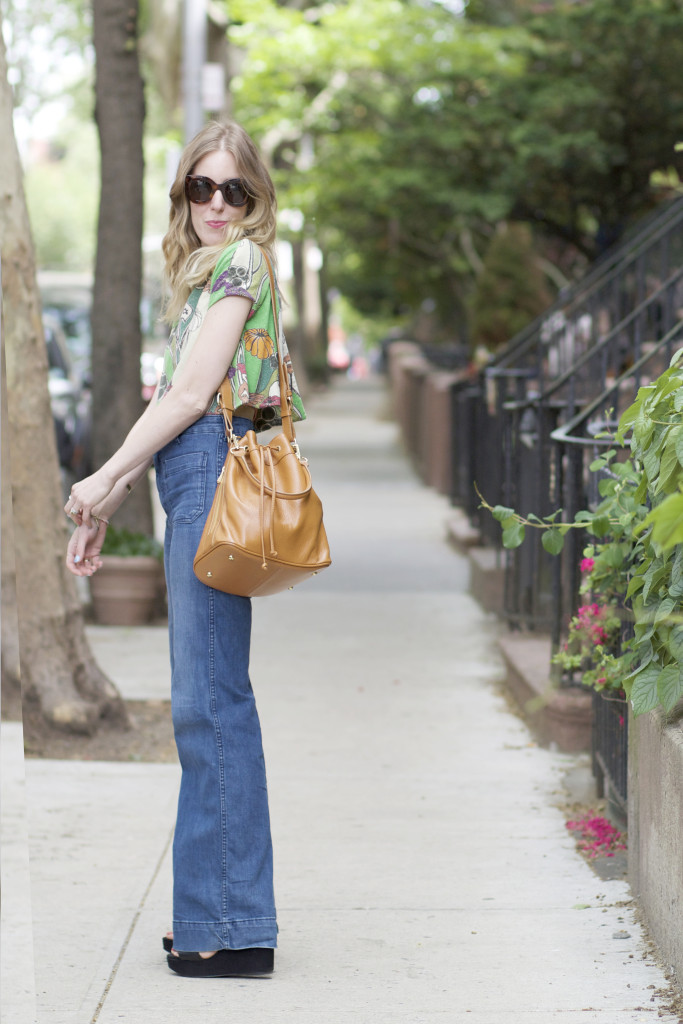 vintage top via Mahna Mahna // H&M high waisted wide leg jeans (similar here and here) // Zara platform wedges // Celine sunglasses // Ora Delphine bucket bag (c/o) // Free People bra top // Nashelle custom Brooklyn necklace (c/o) // Chloe + Isabel layered bracelet (c/o) // Luca earrings
photos by Stephanie Unter
I never thought I'd say this sentence, but I took style inspiration from Kriss Kross.
Those two adorable rapper kids were ahead of their time. They broke the rules and wore their wardrobe against what its intentions were. For those of you born after 1992, they wore their clothes backwards. It looked funny at first (or wiggity wiggity wiggity wack!) but then it just became their signature style. So why am I advocating to take fashion inspiration from 90's child rappers?
We should be more adventurous with our outfits. Just because something is buttoned or zippered some way or the label is facing what should be the back, doesn't mean it's the be-all-end-all. Yes, I'm telling you to flip your thing down and reverse it.
Okay okay, I'm done with the old school rap references (for now), but seriously try wearing something backwards. This vintage top, for instance, was actually intended to be a cutesy cardigan bolero thing, but when I spotted it, I immediately thought, what a cute crop top this will be. I turned it around and it became a whole new top.
Mad props to Man Repeller for doing something similar recently by getting creative with a button down. I'm not sure if all of her techniques "worked" but I sure am loving the interesting takes on wearing a boring old button down in new ways.
You can do this with a necklace too. If you have an open back dress, try flipping your necklace around to the back for a dramatic back necklace.
Maybe don't try this with your skinny jeans (ouch) like Kriss Kross did, but it's time to get experimental with your wardrobe. You'd be surprised by how much more you'll get out of it.